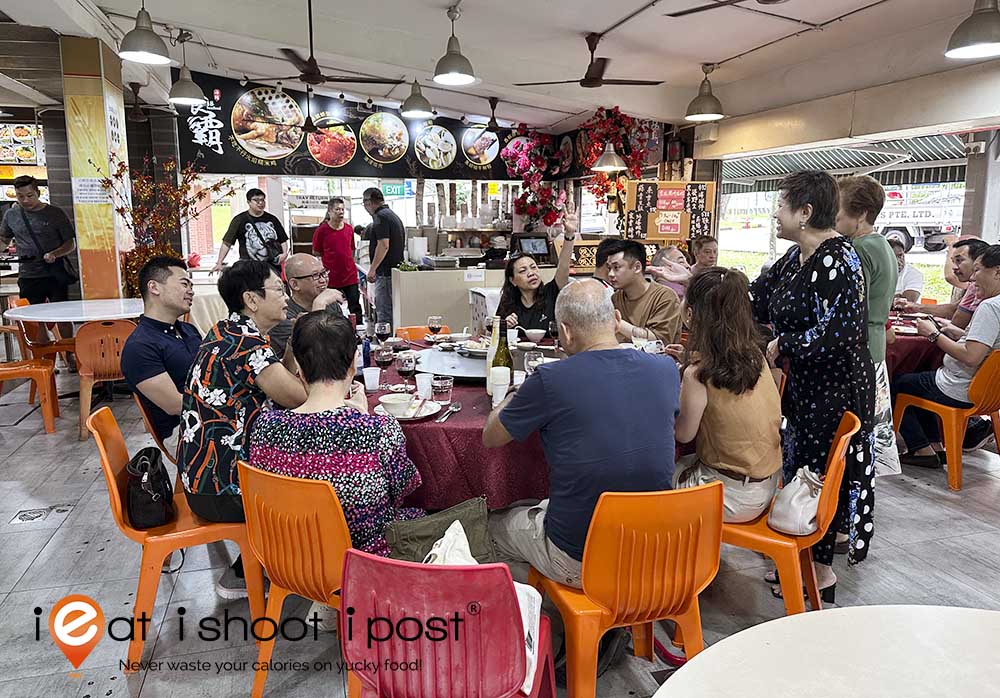 I wonder how many readers here will remember my review of "The Catch" at Sunset Way which I wrote back in 2016. If you do, I want to thank you for your readership all these years! So good to know you are still tuning in!
I was surprised to hear that they had closed two years after the review! I never got to find out why until I met up with Marcus Lee recently at 18 Seafood. It turned out that it was about the rental. (again) The landlord wanted to increase the rent and so they decided to lower the shutter. But you can't keep a good chef down. Marcus and Chef Koh Chee Keong opened 18 Seafood last year which is slowly winning fans from around the Serangoon area!
What sets this Zi Char apart from the others is their emphasis on Cantonese Cuisine. Chef Koh had previously worked in the kitchens of Crystal Jade and Imperial Treasure and now brings his Cantonese cuisine to the heartland. There is a level of sophistication in the dishes that you usually don't find in the run-of-the-mill Zi Char.
Must Try Dishes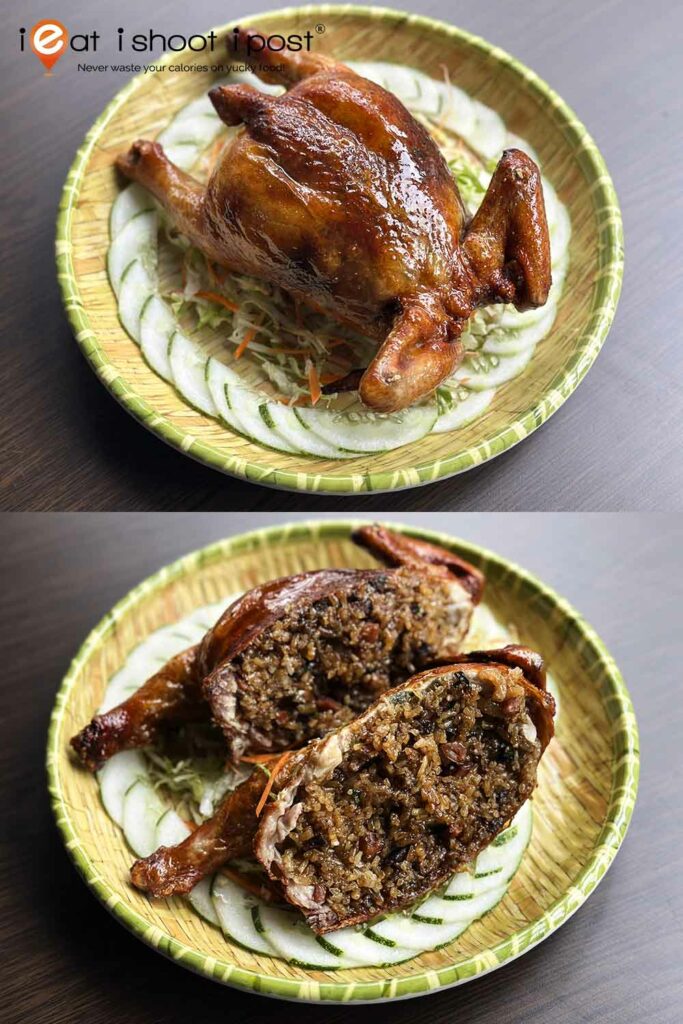 The one dish which exemplifies Chef Koh's culinary leaning is the Crispy Chicken stuffed with glutinous rice. This is a dish that many of our readers are actually looking for. It is the kind of dish that you'd find at banquets rather than a Zi Char. The deboning of the spring chicken does require some skill as is the ability to get that skin super crispy. One of the key ingredients in the dish is the lup cheong which they specially source from Hong Kong. A not-so-easy-to-find dish that would bring back memories for grandma! 4.5/5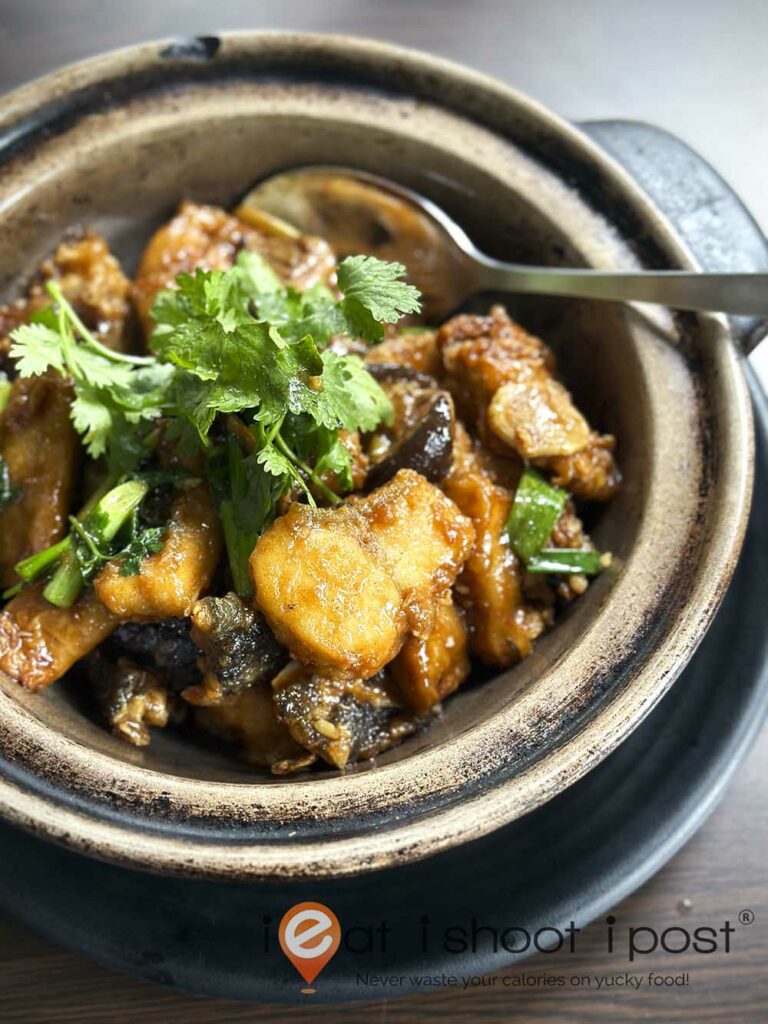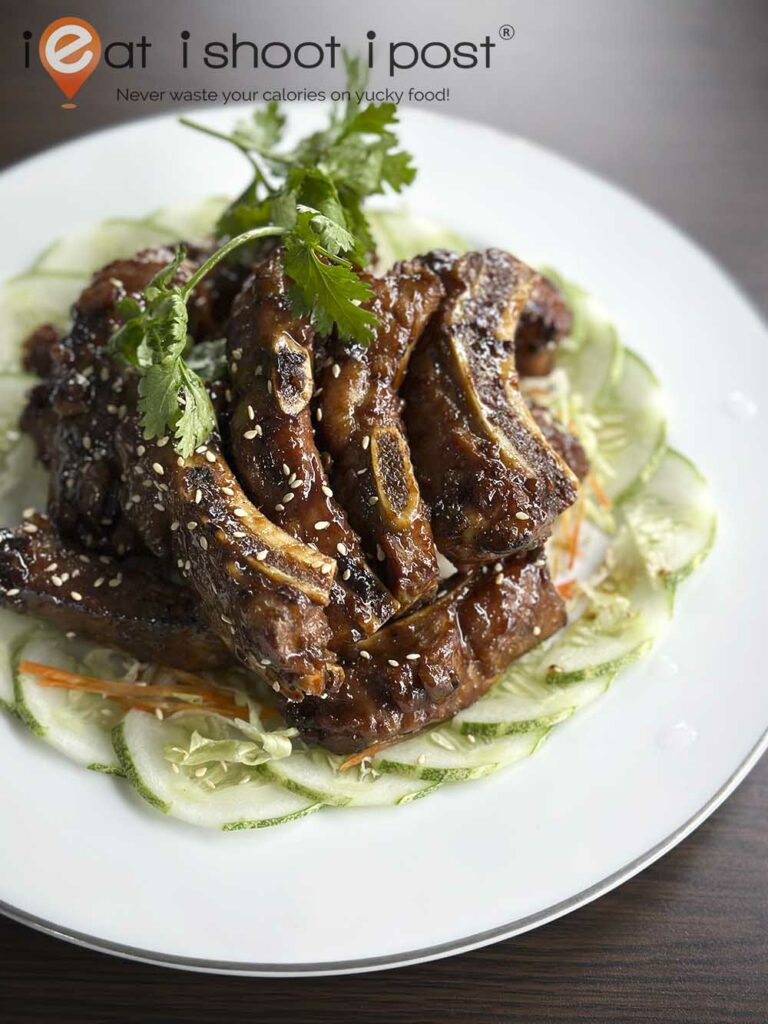 The ribs were nice and tender and the sweet and piquant champagne sauce was nicely balanced. They don't actually use champagne in the marinade anymore. Instead, they use a concoction of fruit juices to give it that sweet, fruity flavor. The kids will love it. 4.25/5
Can Try Dishes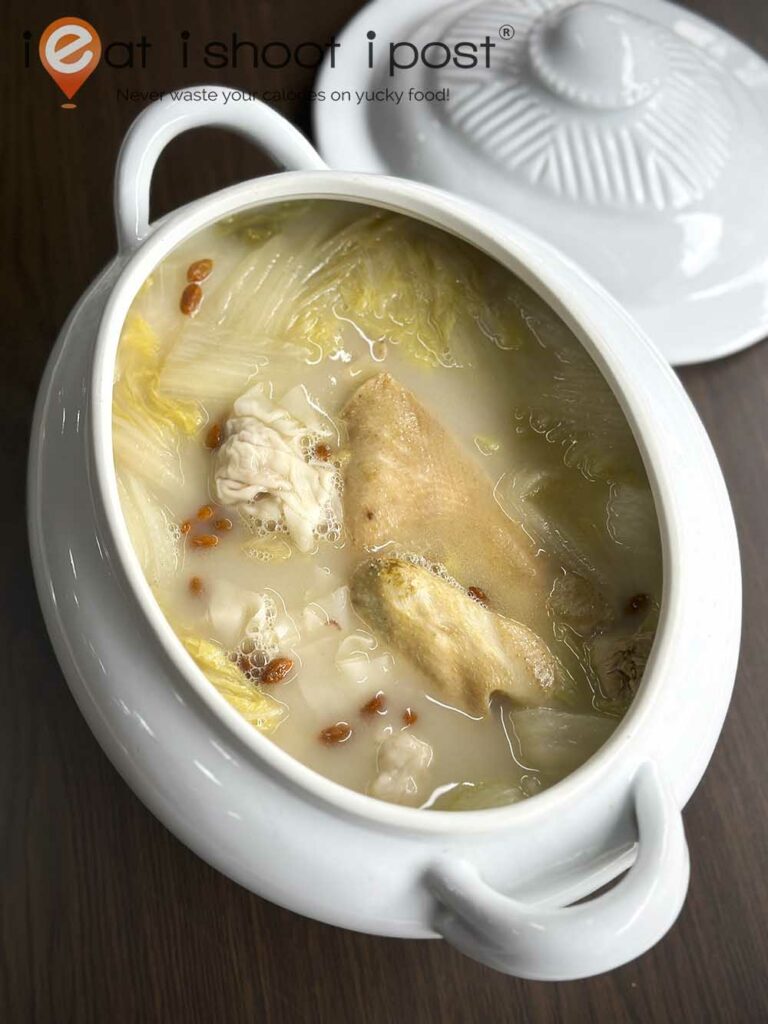 If you like Pig stomach soup, they have that too. But, I am not a big fan of Pig stomach, so our makan organizer ordered the chicken soup instead. The wantons are very nice and the soup is rich and velvety. The peppery flavor still reminds me of Pig Stomach soup which I didn't quite appreciate as much as my other makan kakis. 4/5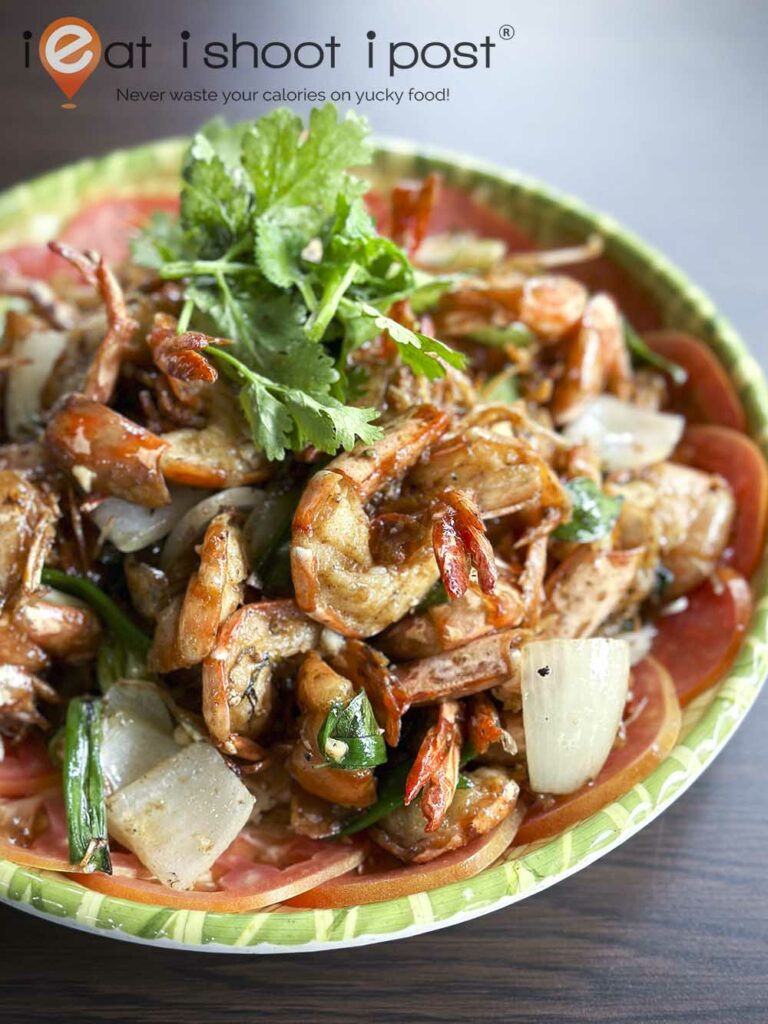 The white pepper prawns were actually very nice. It was just a shame that the prawns weren't as fresh that day and they were just a tad small. 4/5

Try If You Must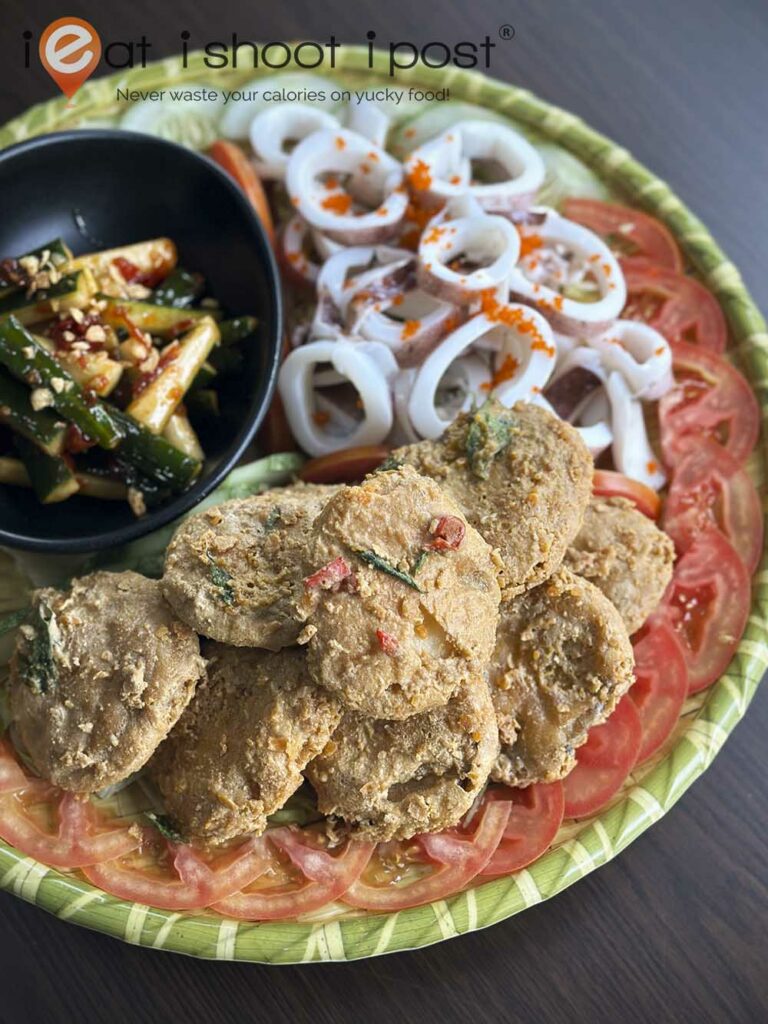 I actually wasn't as impressed with the starter as I thought I would. Something was lacking in the salted egg sauce and I didn't think much of the boiled squid. 3.5/5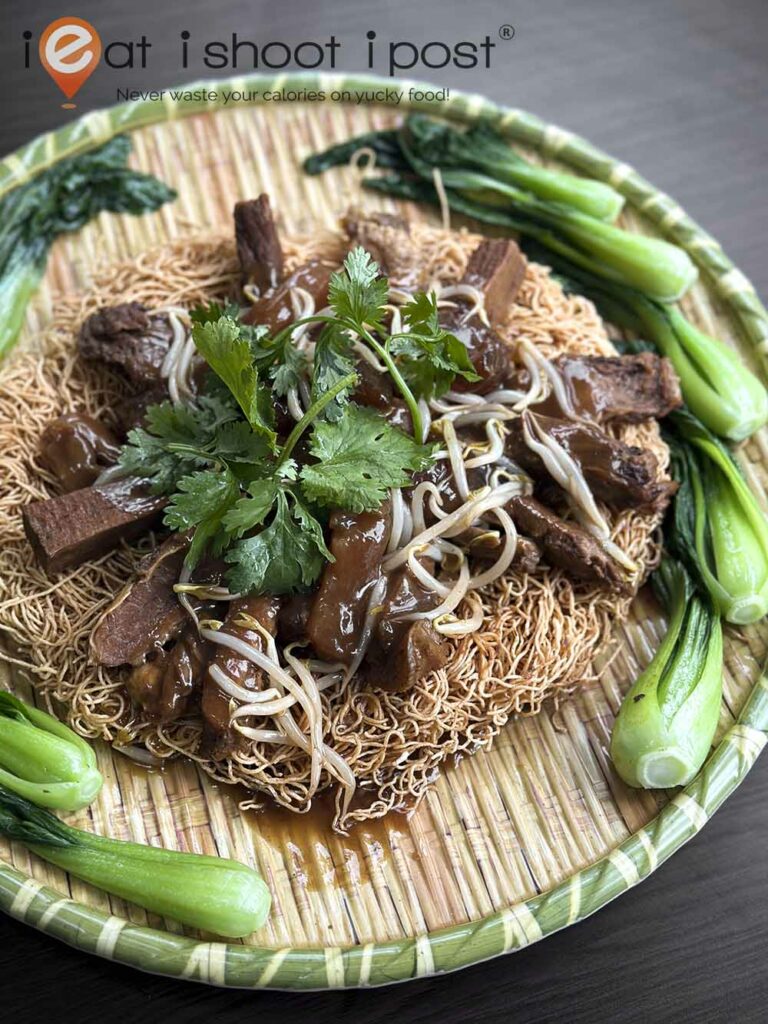 The thin crispy egg noodles were actually very good but they didn't go well with the sauce and the beef was dry and tough. The tendons could do with another hour of braising. I reckon it would have been better to stick to the good old stir-fried beef in black bean sauce! 3/5
Conclusion
This is a neighborhood Zi Char that thinks it's a Cantonese Restaurant! Several items were very good and the prices are quite competitive. Their BYO with free corkage is one of the big attractions for wine connoisseurs looking to pair their wines with Cantonese food!
Note:
We had this meal during our Mid Week Makan Session and everyone paid for the food. If the meal was worth recommending, it would be written up. If it wasn't, you won't hear anything about it.