Yuet Loy: Mom and Pop Cze Char!
Posted on: October 5, 2008
With Cactuskit, liverpool, keano, smart, jems and damien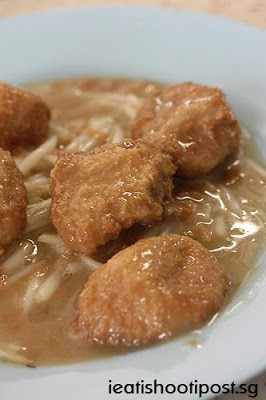 Tofu with Beansprouts
If you are hankering for some really shiok dishes to make you eat more rice, then you can try heading down to the Smith Street Food Centre to check out this little Mom and Pop Cze Char who specializes in Cantonese style cuisine. Actually this stall is quite famous for its Beef Hor Fun and I have been wanting to check them out for the longest time. But when I eventually got there, they ran out of Hor Fun! Sigh! So I had to settle for the Cze Char dishes which turned out to be quite a treat.

Now this couple are pretty old school, so they don't believe in a "low salt" diet so the dishes all come out pretty tasty (salty). The homemade tofu with beansprouts is a simple dish but there is something about the texture and taste of the tofu that made it go very well with rice. 4.5/5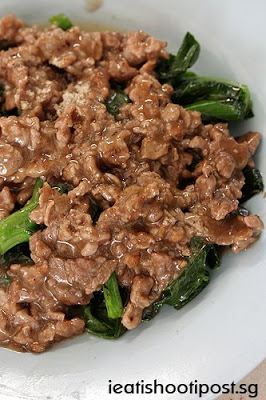 Stir Fry Kai Lan with Sliced Beef
Since I couldn't order the Beef Hor Fun, I settled for the Beef Kai Lan. The beef was tender and the dish was good. But lacking the Hor Fun with Wok Hei, it just didn't have that ooomph I was expecting. Still, it was a commendable dish. 4/5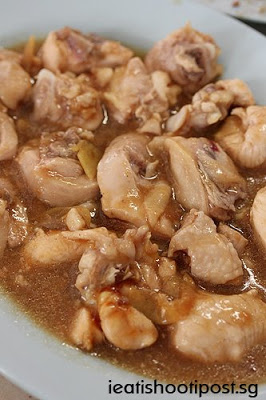 Salted Fish Chicken
I don't take much salted fish nowadays but by golly, when you actually get to eat it, it is quite shiok. Again this Salted Fish Chicken dish is a great dish to down that extra plate of rice with. 4.25/5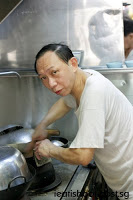 Conclusion
Humble little stall that is churning out really great Cantonese homecooked food! Well worth a visit.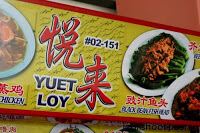 Yuet Loy
Address:
#02-151 Smith Street Food Centre, Singapore
Opening hours:
(Not available)
Other info:
Open for lunch and dinner