Redhill Lor Duck Rice and Noodles: Oh Yes, I found my Braised Duck!
Posted on: November 16, 2011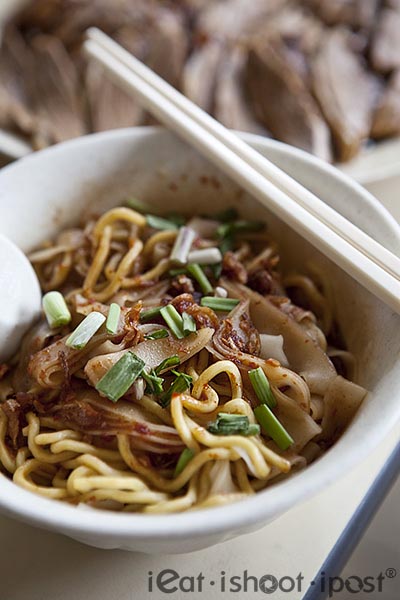 I have never been crazy about Braised Duck. There, I have said it again! When I searched my blog archives I was amazed that I have already written about my ambivalence towards Braised Duck twice, both in my post on Lian Kee as well as Cheok Kee braised duck! Gosh, I only just realised that I had two blog posts with the same title, both talking about my struggle to attain Braised Duck enlightenment! Well, today's article is a watershed post. I finally found the answer to my question "How good can a Braised Duck get?"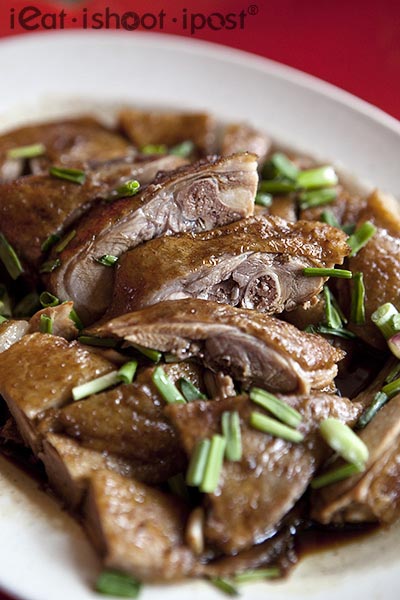 Yes, if you find a great Braised Duck, it can be as addictive as a good bowl of laksa. The Braised Duck here is the very first time I have eaten a Braised Duck which I kept thinking about after I got home. The sauce is perfectly balanced between sweet, salty, and umami and you can't help but want to have more duck or tau pok or tau kwa just so that you can have an excuse to eat more of the sauce. Being a Teochew style Braised Duck, the gravy is watery and it has that hint of blue ginger which is characteristic of Teochew braising style. This is the one thing, and in fact, the only thing I remember my Pa said about braising duck! The duck is here is really wonderfully tender and juicy and such a joy to eat. 4.5/5
The man running the stall has been doing it for over thirty years now. He started off helping his father run a little pushcart along where Redhill MRT is now. The couple is passionate about their craft and tell me that they start work early in the morning and even though the stall closes at around 2pm, they don't get home till the evening. Why? Well, the secret to a great Braised Duck, they tell me, is to make sure that the duck is thoroughly clean. So they spend a lot of time in the afternoon plucking out all the feathers and giving the duck a good wash before packing them to be braised the next day.
Have you noticed that most good braised duck stalls will always debone their duck for you? There is a good reason for that extra work you know. The bones are needed to make the stock for the clear herbal soup that usually accompanies your duck rice and they start cooking the soup in the afternoon! It's no wonder they tell me that their kids do not intend to take over the stall when they retire. That being the sad case, it means we've only got around 10 years or so to enjoy their recipe!
Conclusion
It is amazing how this Braised Duck has escaped media attention all this years. It is about the best Braised Duck I have come across so far and the only one which I have a festering need to go back to feed!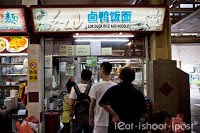 Redhill Lor Duck Rice and Noodles
Address:
Blk 85 Redhill Lane Redhill Food Centre #01-79 Singapore 150085, Singapore
View Map
Opening hours:
9:00AM to 2:30PM

Closed:
Thurs & Fri