ARC 380 Lavender Food Court Review and Food Trail
Posted on: February 22, 2021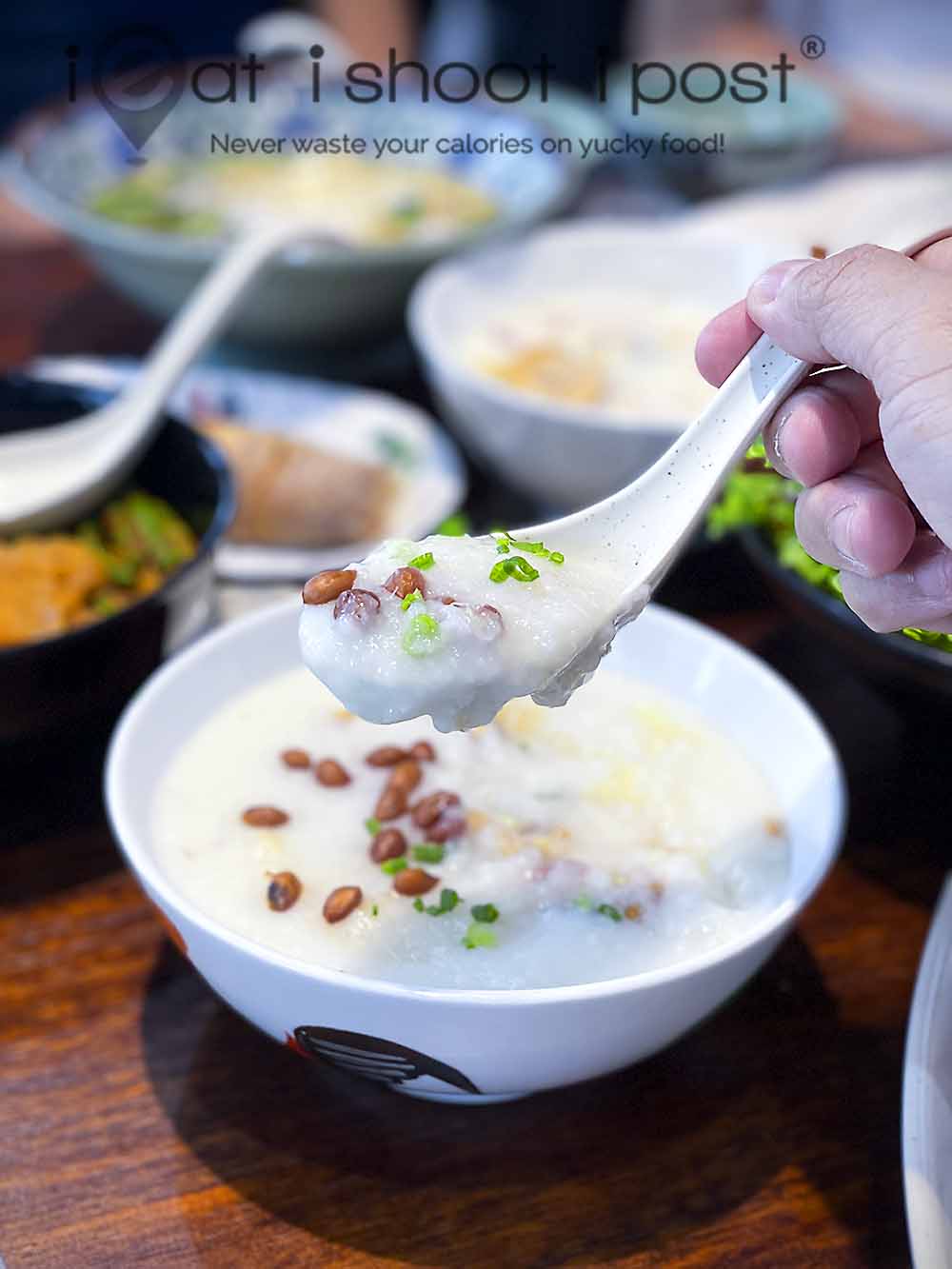 Remember Lavender Food Square?  They used to house famous hawker stalls like Kok Kee Wanton Mee, Miow Sin Carrot cake and Albert Street Prawn Mee.  The hawker centre, together with the neighbouring Eminent Plaza, were demolished in 2014 and in its place now stands ARC 380.   The building has been in operation since 2018, but it was only recently that they refashioned the ground level into a Food Court with outdoor sitting.
At first sight, what is immediately apparent is that this is not your usual Food Court where you can expect Zhap Chye Png (Economic Rice), Chicken Rice, Yong Tau Foo and Fishball noodles.  Instead, they have an eclectic mix of food stalls which make it more of a destination site.
I have been to the place three times and having tasted the food from  the various stalls, here are the ones I feel are worth making a trip down to try!
1.  Happy Congee
Opens daily: 8am to 8pm, closed from 2.30 to 5.30pm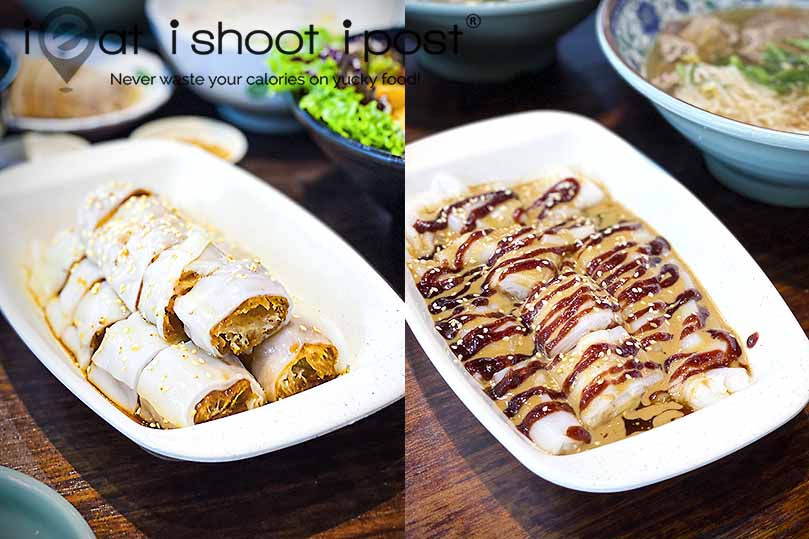 Happy Congee is the one excuse you need to visit ARC 380.  I know the Hong Kong Chef personally and he is an excellent cook.  The quality of the food here is as good as any Hong Kong dim sum restaurant at a fraction of the price.
The Zhar Leong (Rice Noodle Roll with Dough Stick $4) is as good as it gets.  The Chee Cheong Fun is done the traditional way with cloth and is thin and silky smooth.  The real skill is being able to retain the crispiness of the you tiao while the inside is still chewy and bready.  This is a dish not commonly found anywhere outside of a Dim Sum restaurant and for $4 it is the place if you are also a fan of this dish!  4.5/5
The stall also does an excellent Hong Kong style congee.  The congee is smooth and creamy and they serve the Iconic Hong Kong boat congee which has slices of fish, dried squid, scallops and peanuts!  Ultimate comfort food!  4.25/5
2. Thong Thai Meatball
Opens daily: 10am to 9pm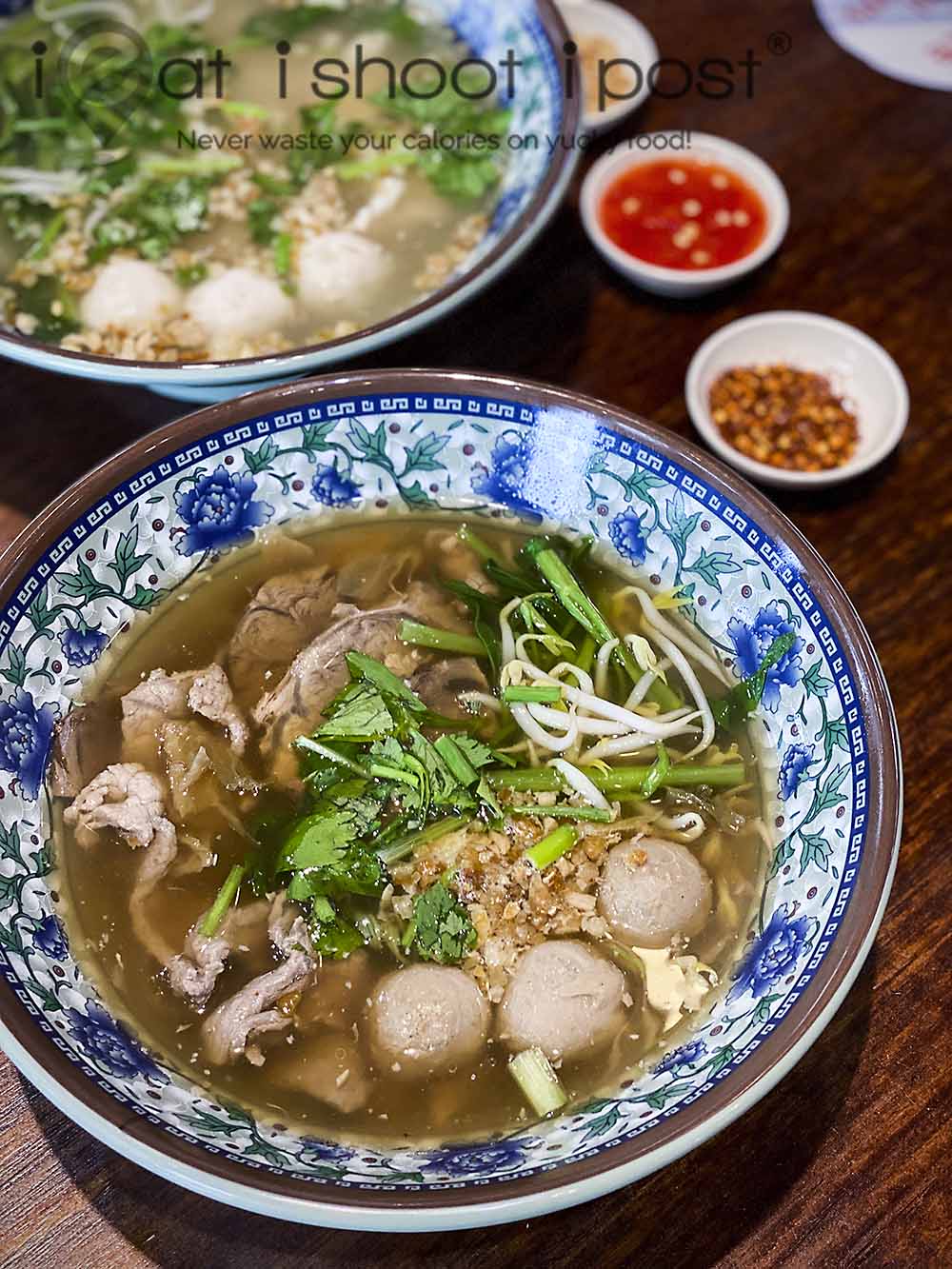 Having lived in Thailand for two years, I can say that this bowl of Thai style beef noodle soup tastes really authentic.   They specially import a herb called "sweet grass" from Thailand specially to make the soup and their meat balls are made fresh in Singapore from a authentic Thai recipe.  They are an offshoot from their parent restaurant in Golden Mile.  4.25/5 
鑫鹏拉面刀削面 Xin Peng La Mian Dao Xiao Mian:
Opens daily: 11.30am to 10pm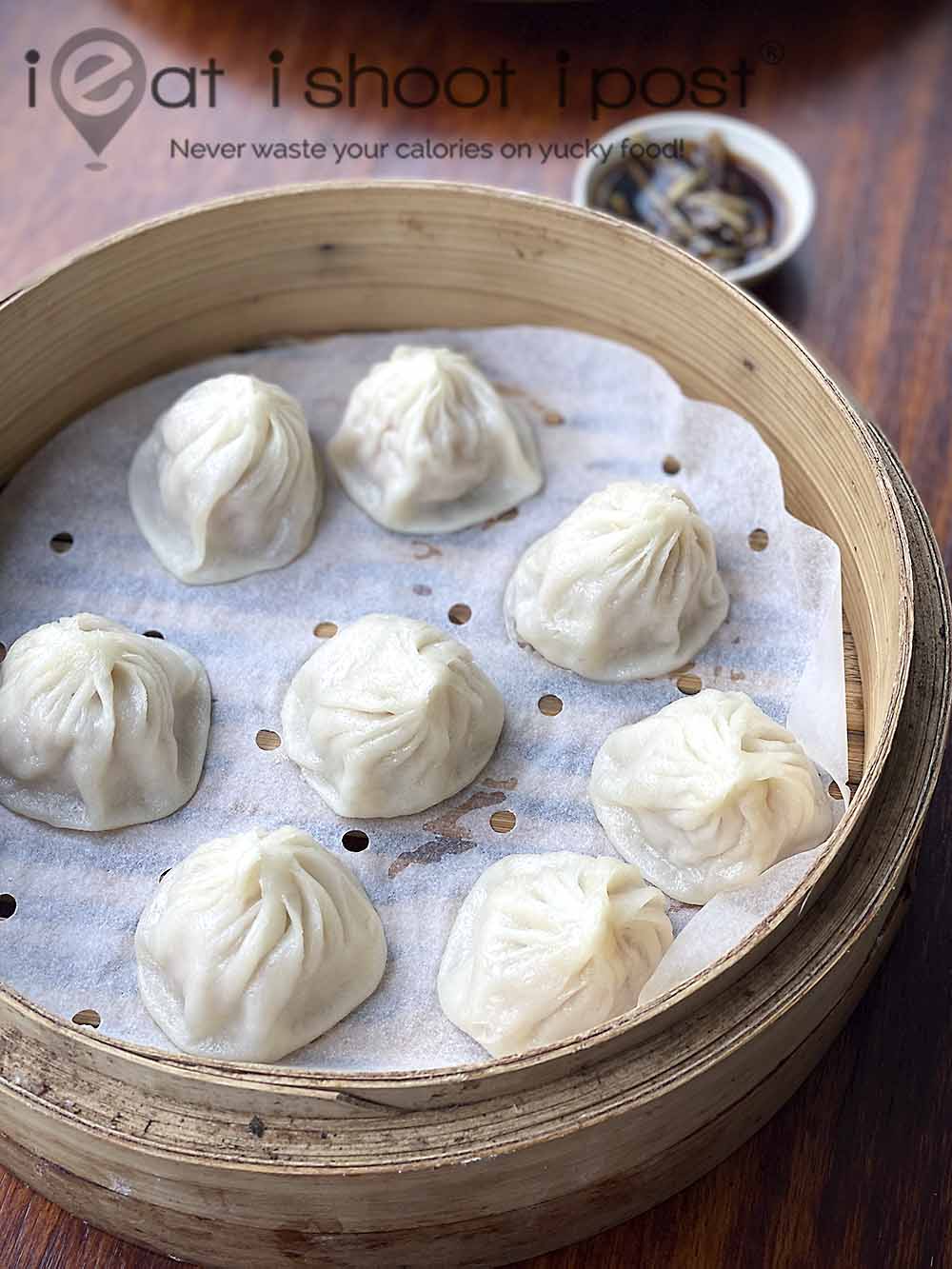 If you are looking for a quick Xiao Long Bao fix in a nice air con environment without having to pay the extra ++, then this is one place you might like to consider.  The Xiao Long Bao here are bigger than the ones you get at the restaurants and the skin is slightly thicker and not as delicate. But they don't break easily and are filled with a very tasty pork filling and each bao is filled with the requisite spoonful of comforting soup! Not the best of the best, but certainly very good especially at $5.80 for 8pcs.  4.25/5
They also have other Shanghainese noodles and dumplings which you might like to also check out while you are there!
Char-grill Bar
Opens daily: 11am to 10pm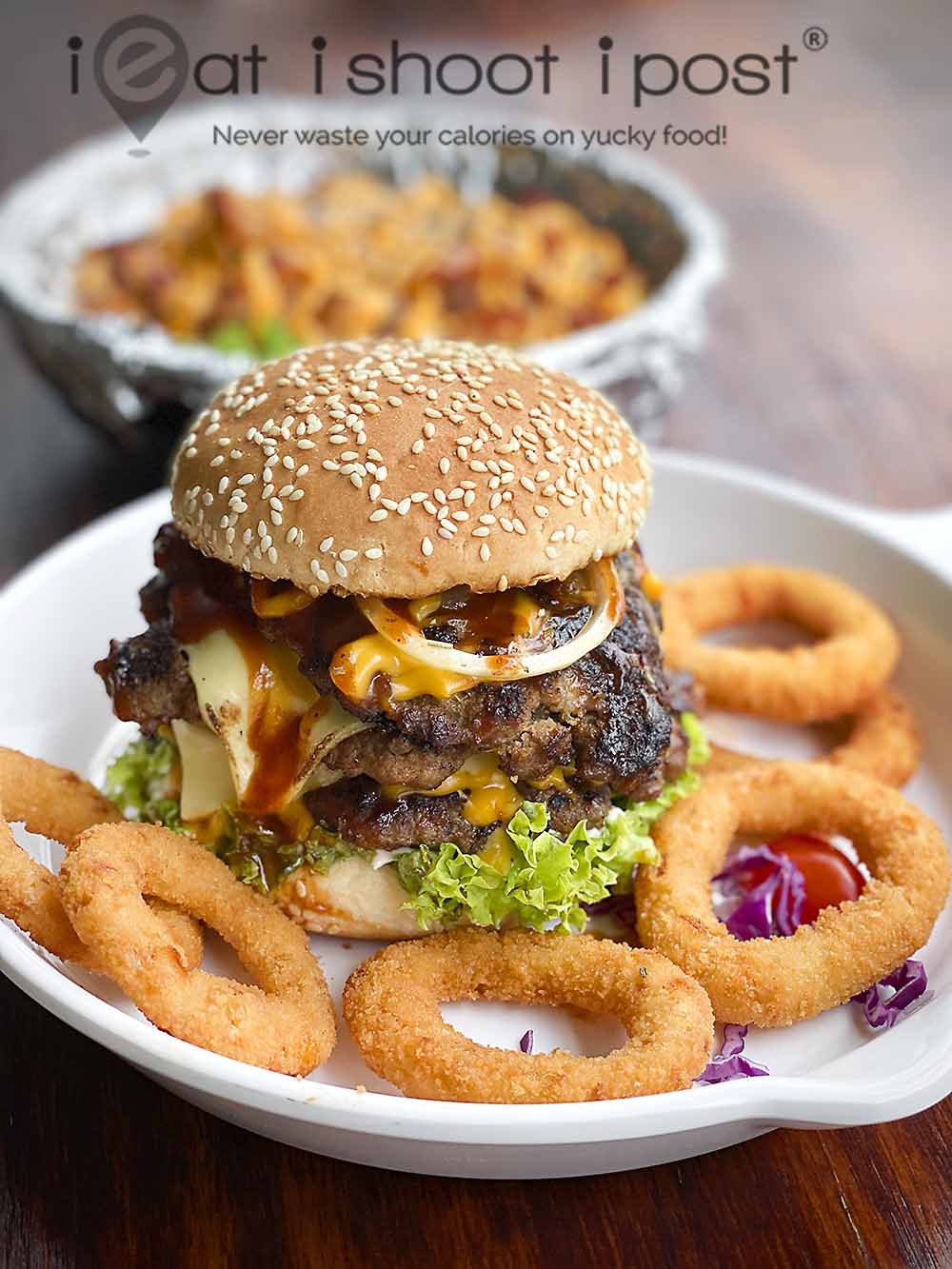 The boss of Char Grill Bar, Mr Fong Chee Cheong, also happens to run the entire Food Court and is the person responsible for bringing in the eclectic mix of stalls at the place.  The official name of this place is actually BGAIN @Lavender Food Court and Mr Fong runs a number of BGAIN Coffeeshops.  This is their first venture into this type of Shopping Centre Food Court.
Ironically, Mr Fong, who arrived in Singapore from Ipoh many years ago as a kitchen-hand, used to run the Zhap Chye Png (Economic Rice) stall at the defunct Lavender Food Square and is the only original tenant who is now here at ARC 380.
Fans of Char Grill  Western Food will be familiar with the franchise's "Value for Money" offerings.  What I was most impressed with is their brown sauce which they actually make themselves from beef bones and trimmings.  It was so good that I specially asked him to introduce the new dish of fries with melted cheese and gravy so that I could enjoy more of the gravy!  Not the best Canadian Poutine I have tasted but for $5, it is something I find I couldn't stop eating.  4.5/5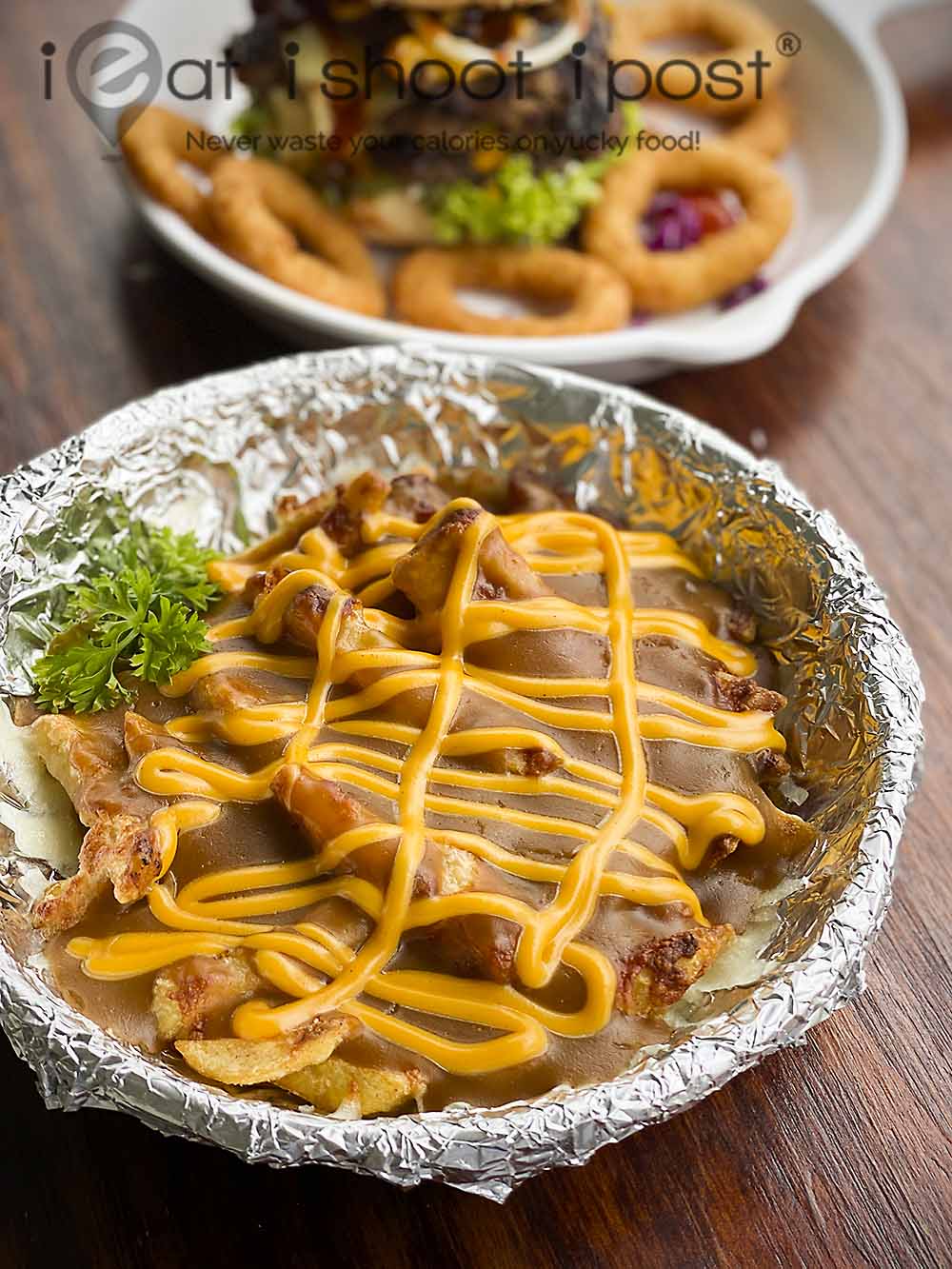 Unfortunately the triple smash burger I urged Mr Fong to do isn't quite ready yet.  The patty needs a bit more work so that it comes out nice and juicy.  However, if you are just yearning for a big, substantial burger for $10.80 you can still give it a try.  The good thing is that Mr Fong hasn't finished tweaking with it yet, so by the time this post is published, it should have improved.  3.5/5
Aside from the stalls I highlighted, here is a list of the other stalls in the Food Court:
Other stalls include:
1.  Come With A Smile Famous Herbal Duck
2.  椰子王饭庄 Nasi Lemak
3.  Traditional Curry Noodle by Chef Foong
4.  Ann Chin Popiah
5. Sichuan Cuisine Kitchen
6. BGAIN 380 Drinks Stall
Conclusion
Lavender Food Court is back in quite a different form!  There are enough good stalls here to make a trip to check out.  The three things I would specially go there for are the Zhar Leong, Cheesy Gravy Fries and Xiao Long Bao!
Disclosure
This post was done in partnership with ARC 380 with the proviso that we reserve the right to only promote the stalls that we genuinely like.
BGAIN @Lavender Food Court
Address:
380 Jln Besar, ARC 380, Singapore 209000
View Map
Opening hours:
08:00AM to 10:00PM