With ieatJr, iwatch_ueat and introducting our newest Makanbrother, Mien!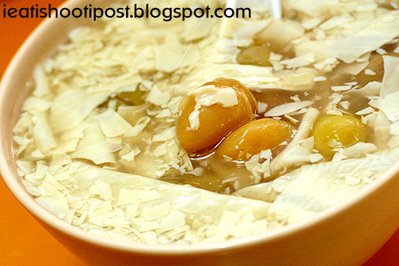 After I published my series of stalls from the Amoy Street Food Centre, some of the forummers wrote in to say that it was not right that I should have missed this particular dessert store. And they were right! This is one stall that you should not miss! The Bean Curd Barley with Gingko Nuts is a must try. I never thought I liked this particular dessert until now. The Gingko Nuts were fantastic. Each was was bruised every so slightly and the bitter shoot removed and caramelised until they were really sweet and chewy. 4.5/5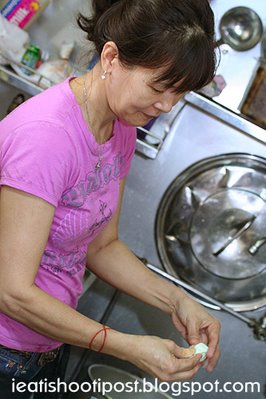 There was some discussion as to whether Zhen Jie actually makes her own Ah Balling. All I can say is that the day I was there, she had the raw materials and were able to demonstrate her Ah Balling making skills. She shared with us that most of her stuff are all handmade at home and she has several helpers doing the laborious work like preparing the Gingko nuts.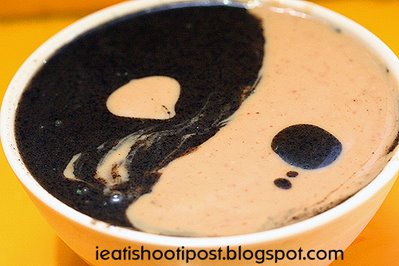 I have been searching for that perfect bowl of peanut and sesame paste for awhile now. This one is the closest I got so far. She orders her peanuts freshly ground from the factory and makes the paste herself. "Power" was the most frequently used word among the few of us who were eating the desserts that day. Evey one of her desserts were "Power"! The peanuts paste had grainy bits in it and the texture was really thick and gooey and brimming with peanutty goodness. Almost there but it just missed the perfect score by just that little bit. 4.25/5. I don't know, maybe what I am after is hot peanut butter?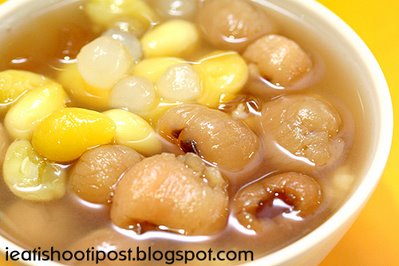 The cheng tng was also "Power". Full of ingredients and with a soup that is cloudy rather than clear, you can taste that this is a cheng tng that means business. 4/5
Conclusion Very impressive little stall that has lots of really good homemade desserts. Too bad we could only eat so much! The Gingko Nut is really really good here!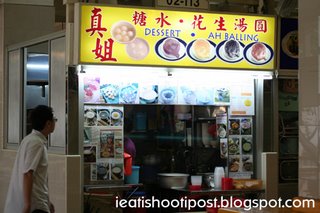 Notes: Extra ingredients had to be added to the Bean Curd Barley and Gingko and the Cheng Tng in order to show you the ingredients. Or else the pictures would have shown a boring looking soup. However, when you take the Cheng Tng, you will still be very happy with the generous serving of ingredients in each bowl.
Check out my other reviews of hawker desserts here.