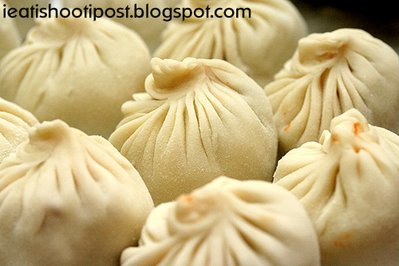 I just discovered this 30 year old handmade charsiew pau which I feel is just really shiok to eat. I could just buy a dozen of these and pop them into my mouth while watching Seinfeld. I have already mentioned how relieved I was that there has been a resurgence of the handmade pau in recent years, such that we don't have to be subjected to calorie wastage by factory made paus. But finding a 30 year old tradition is another thing altogether.
These hands have been making paus for over 30 years and it's amazing how fast you can make a pau after so much practise. Uncle orignally started when he was only in his teens and has not looked back since. He still roasts his own charsiew with a charcoal oven which is why his charsiew filling is so good. The other reason is that he used to sell Char Siew and Sio Bak before settling down to making paus.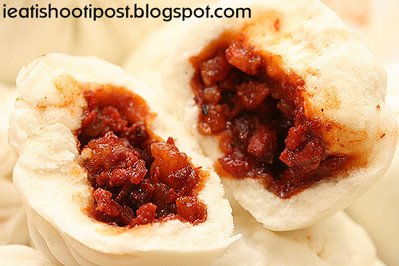 I really liked his Charsiew Paus. The charsiew filling is juicy and sweet and you can taste the chargrilled flavor of the charsiew. 4.5/5 The big paus were also commendable but I think that it is the Charsiew Paus that really steal the show.