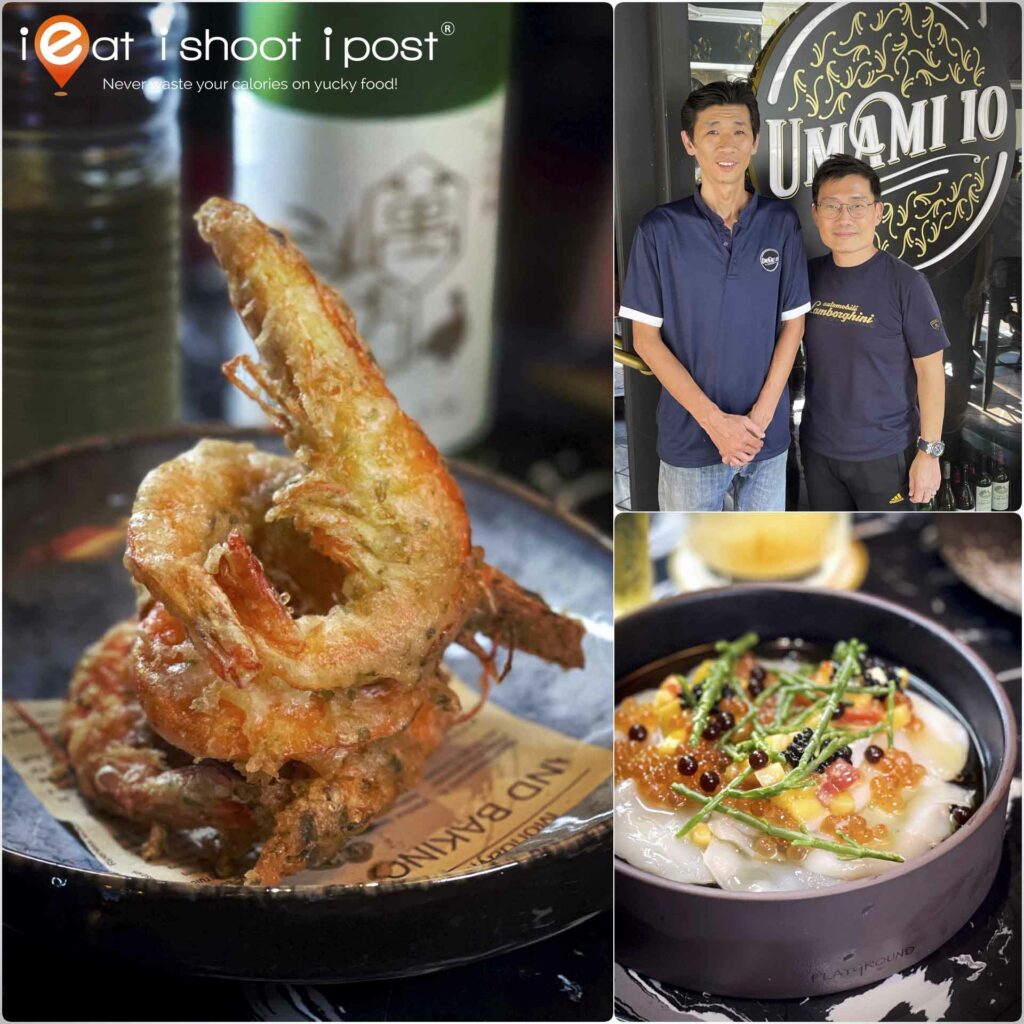 Nestled in the lively enclave of Telok Ayer Street, known for its bustling bars and vibrant nightlife, one might easily overlook the unassuming Umami 10 in their quest for a delectable dining experience.
Umami 10 deems itself as a "Yōshoku Sakaya", where Western-influenced Japanese delicacies are served with specially curated sakes. However, it seemed more like the owner's dream of having a restaurant that serves all his favorite food from Japan and Europe. Their menu revolves around casual tapas-style dishes. So if you are the kind of person who is always tempted to order everything on the menu, then you will find their concept quite compelling!
The Must Try Dishes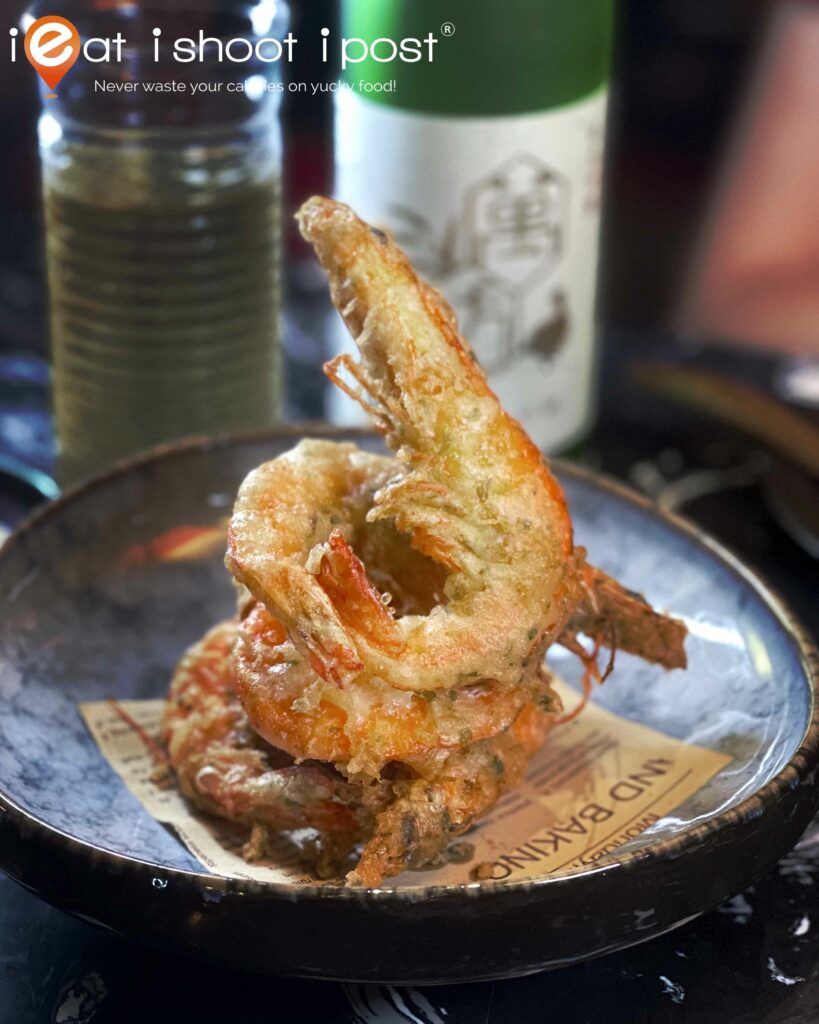 These crispy fried soft-shell prawns are a delectable twist on the more common soft-shell crab. Like crabs, prawns also molt; ie they shed their old shells when they outgrow them and it is during this time that they are harvested. The tender shells fry up nice and crispy, like keropok which makes them a lot more tasty than eating just the flesh. The accompanying yuzu mayo dip complements the prawns very nicely. 4.25/5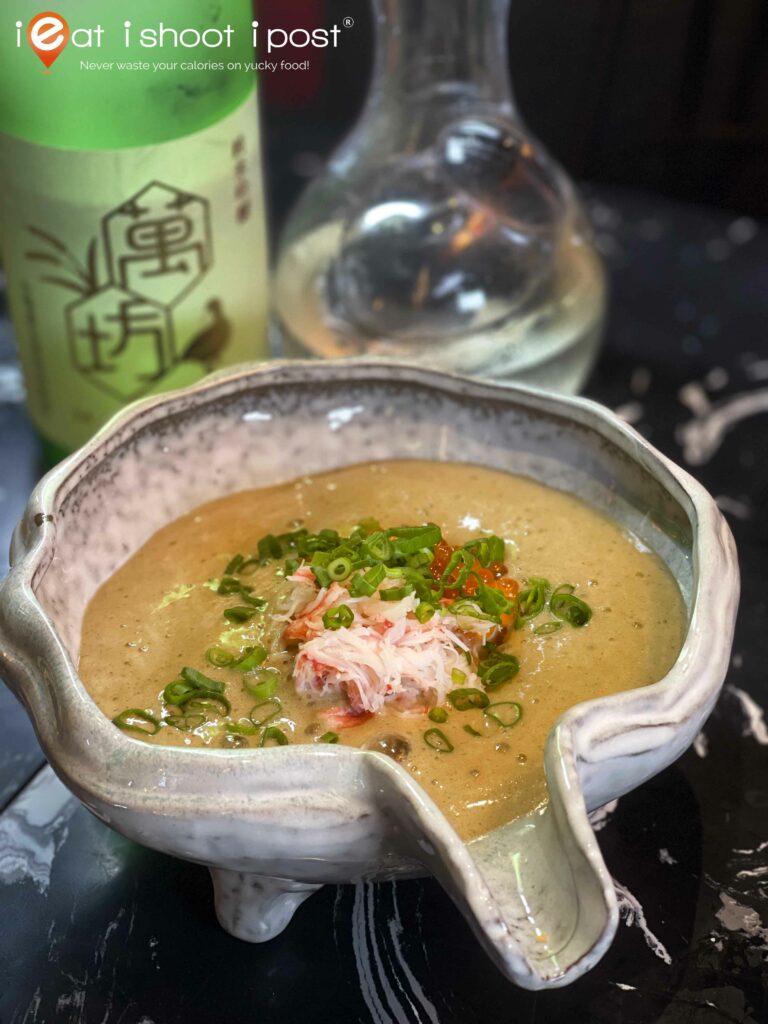 Stealing the limelight was the Snow Crab Pitan Tofu. We are all quite familiar with the pitan tofu, which is a Japanese-style dish that actually originated right here in Singapore. What they did to bring it to the next level was to create a century egg foam instead of just using diced century egg. The foam gave the dish a lightness which complemented the silky tofu nicely. The addition of shredded snow crab was also a nice touch. A must-try at Umami 10. 4.5/5
The Can Try Dishes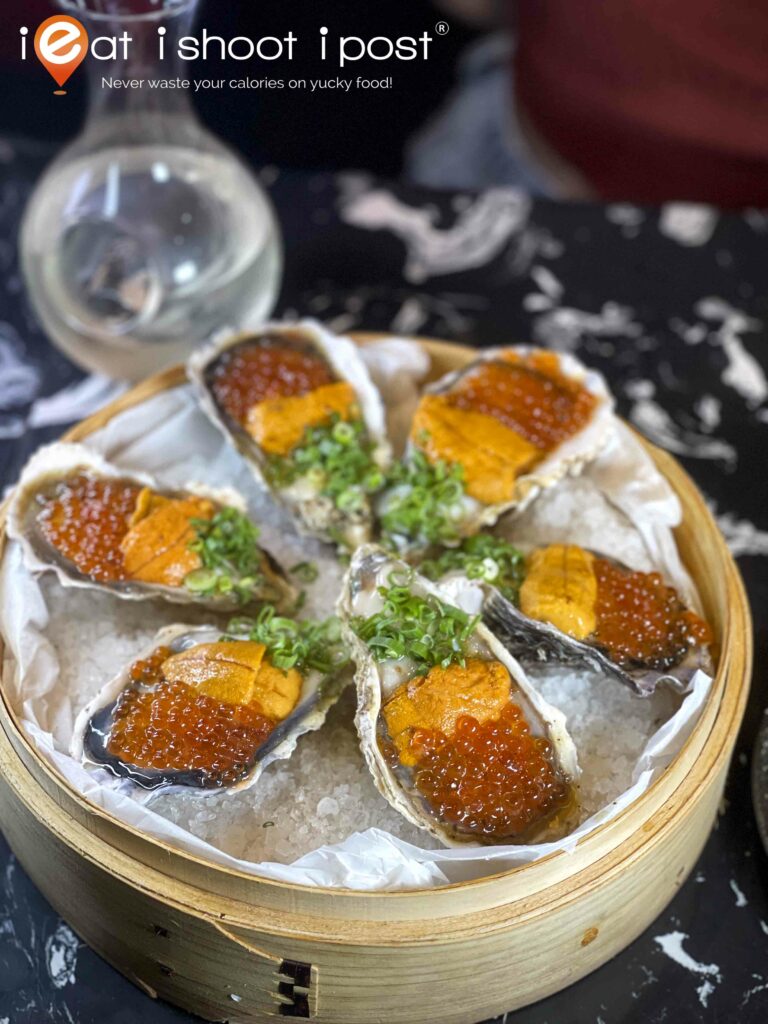 While dining at Umami 10 isn't exactly cheap, it is justified by the quality of the ingredients they use. The oysters were very fresh, and the quality of the uni was very good. The combination of uni, oysters, and ikura provided an exquisite medley of flavors and this is the first time we've come across Japanese-style oysters served this way. For seafood lovers, this is a real umami bomb, but can be slightly overwhelming for those who are not used to rich seafood! 4/5
If you are looking for sashimi with a punch, this is the one for you. Each slice of hamachi was accentuated with fried garlic oil and a tangy vinaigrette which resonated beautifully with the charred padron peppers and tomatoes. 4/5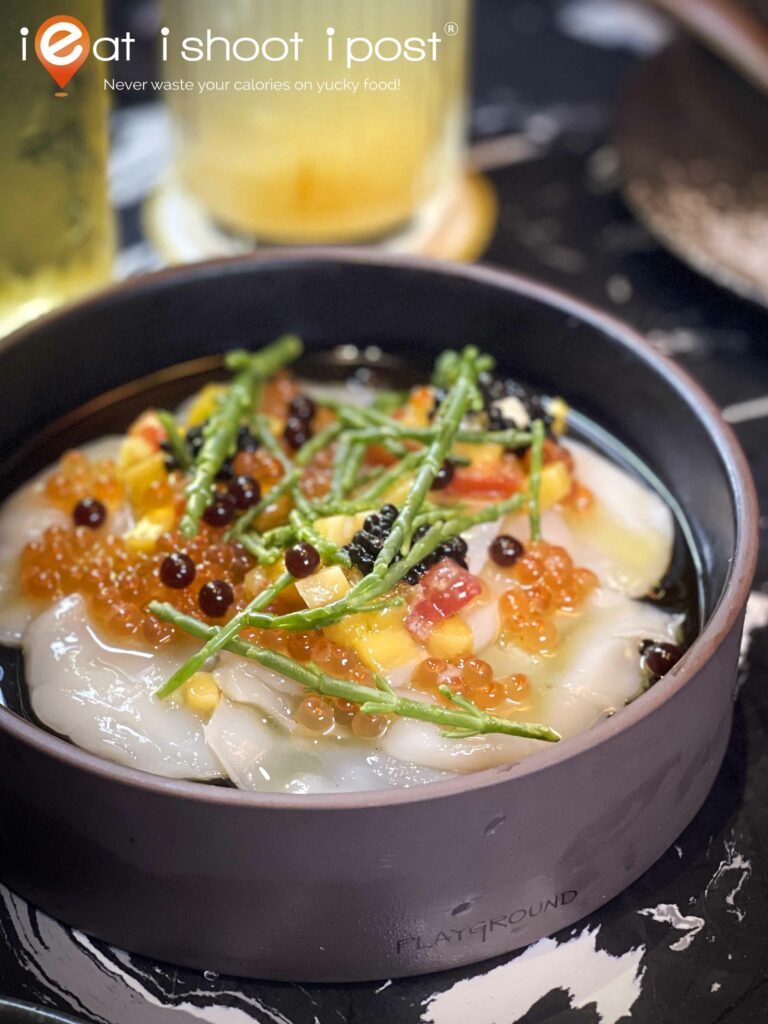 The eclectic combination of ingredients in the scallop carpaccio can be slightly disorienting. The pairing of scallop sashimi, mango salsa, sea asparagus, truffle caviar, and balsamic spheres is polarizing, to say the least. Megan and I liked it but Lisa, who is a stickler for hotate sashimi, found it too jarring. This one you'll have to try and decide for yourself! 4/5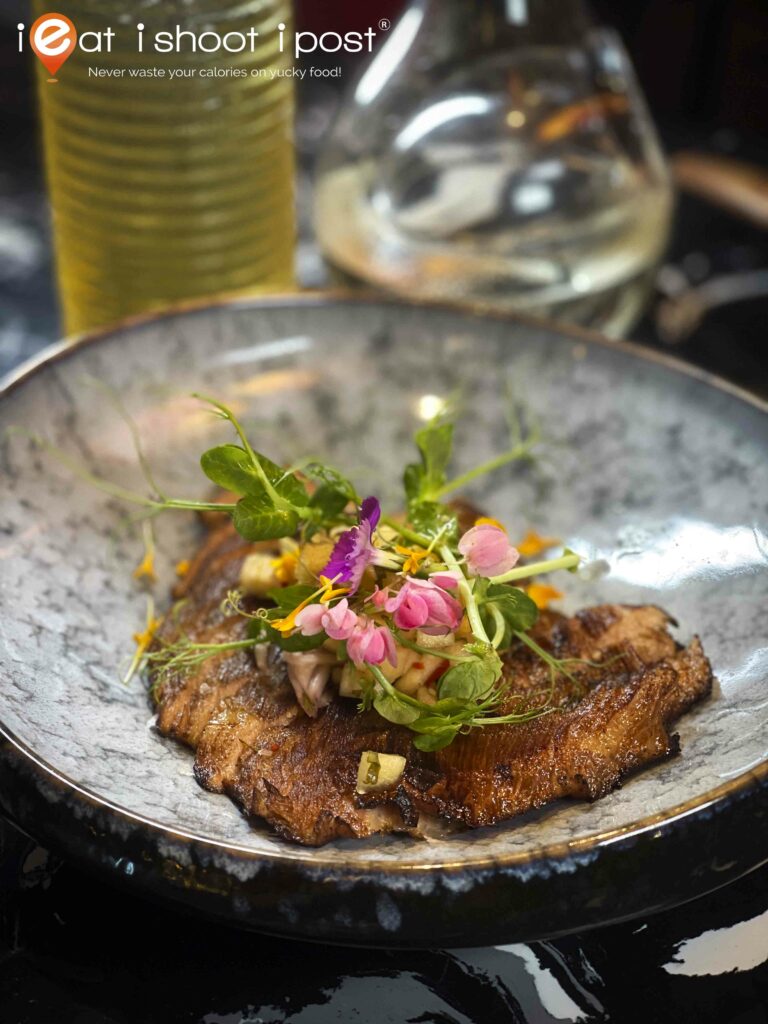 This Iberico Pork Jowl, which had spent 12 hours in a sous vide water bath was succulent and tender. However, we couldn't help but feel that the searing of the jowl could have been taken up a notch. It was still delicious, but a crispier charred exterior would have provided a nice contrast to the tender meat. The cubed pickled apples were impossible to pick up with chopsticks! It would have been nice if they were julienned so that they could be enjoyed together with the pork in each mouthful! 4/5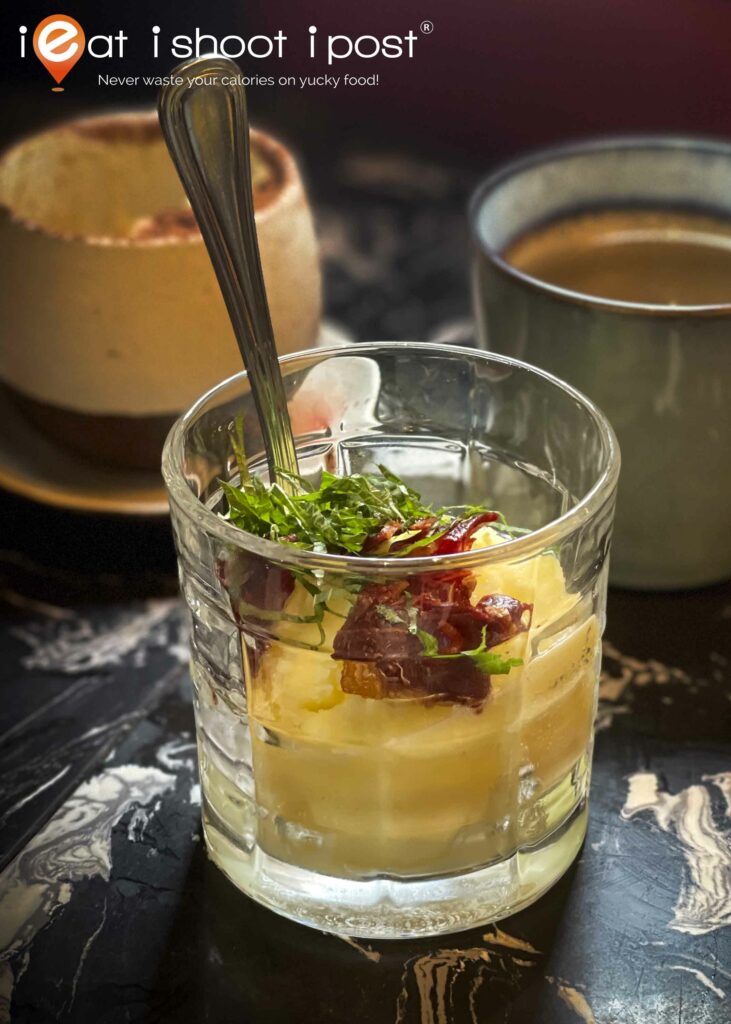 For dessert, the crispy jamon iberico with yuzu sorbet is worth trying. This audacious pairing might raise some eyebrows, but we were pleasantly surprised by the outcome. The interplay of savory and sweet in this dessert seamlessly bridged the gap between the main course and the dessert. 4/5
Try if you Must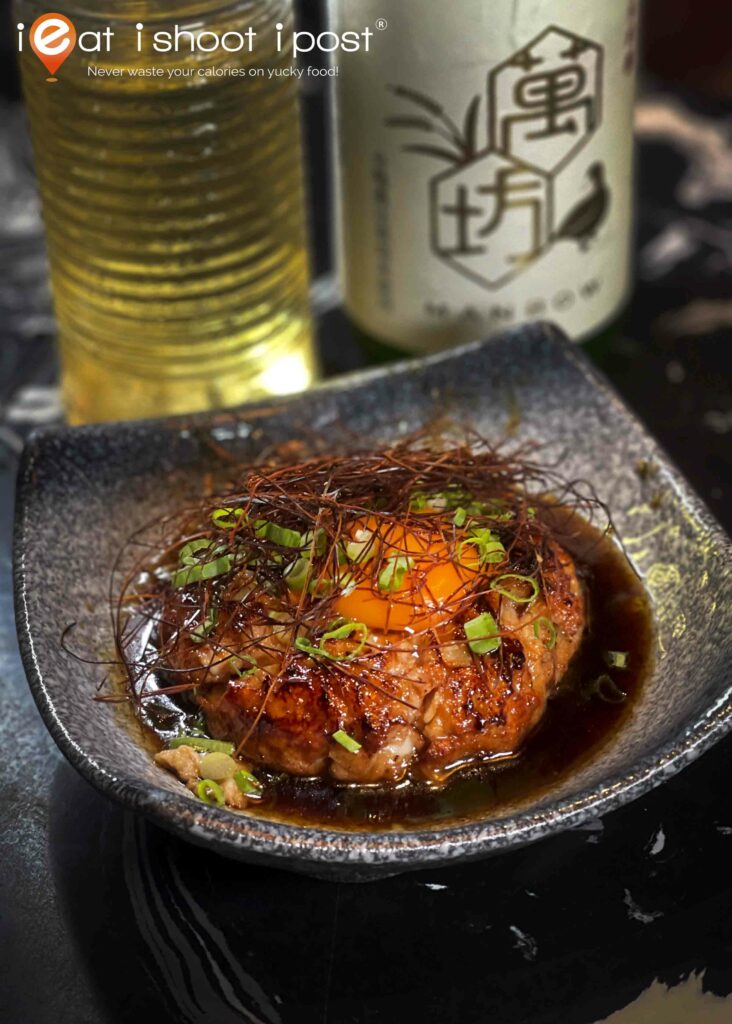 The chicken tsukune was a letdown. The whole chicken pattie was a sticky and mushy mess and there was hardly a hint of smoke on its exterior. The accompanying sauce was a tad too salty. After enjoying all the other dishes, we were quite taken aback by the quality of this particular dish. 3/5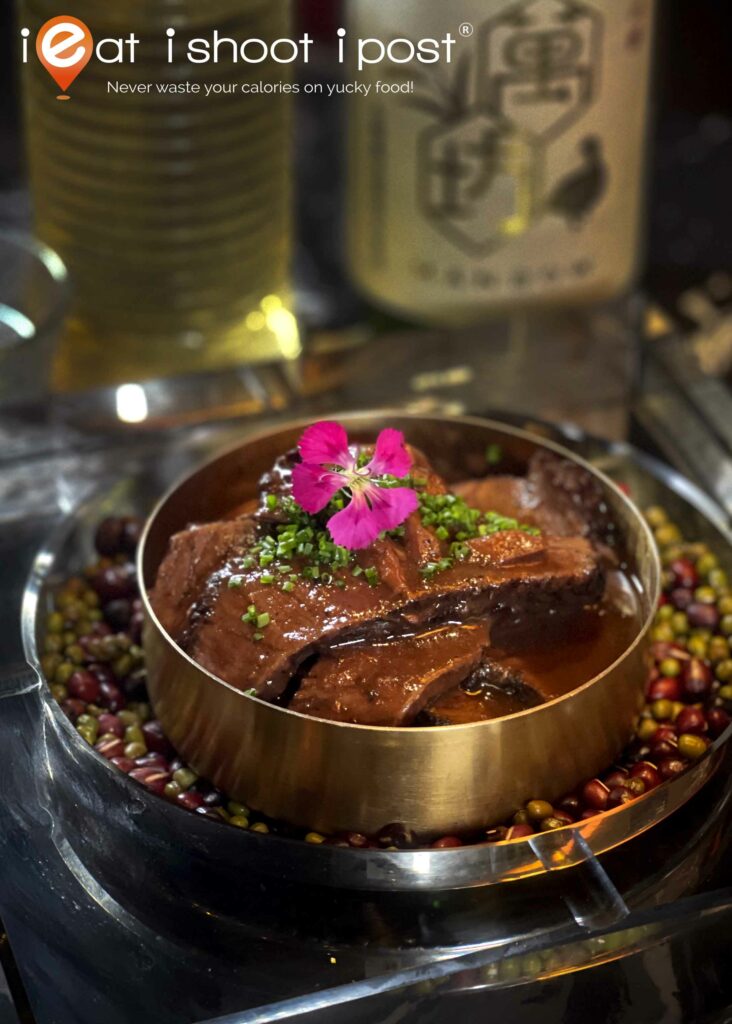 I have never come across a dish made of Wagyu shortribs I didn't like… till now. The beef really didn't come across as a well-marbled Wagyu short rib and the braising sauce was pretty much like a standard beef bourguignon. If this was served in a French restaurant, it would have been fine but not in a restaurant that deems itself as a "Yōshoku Sakaya". 3.5/5
Exclusive Sake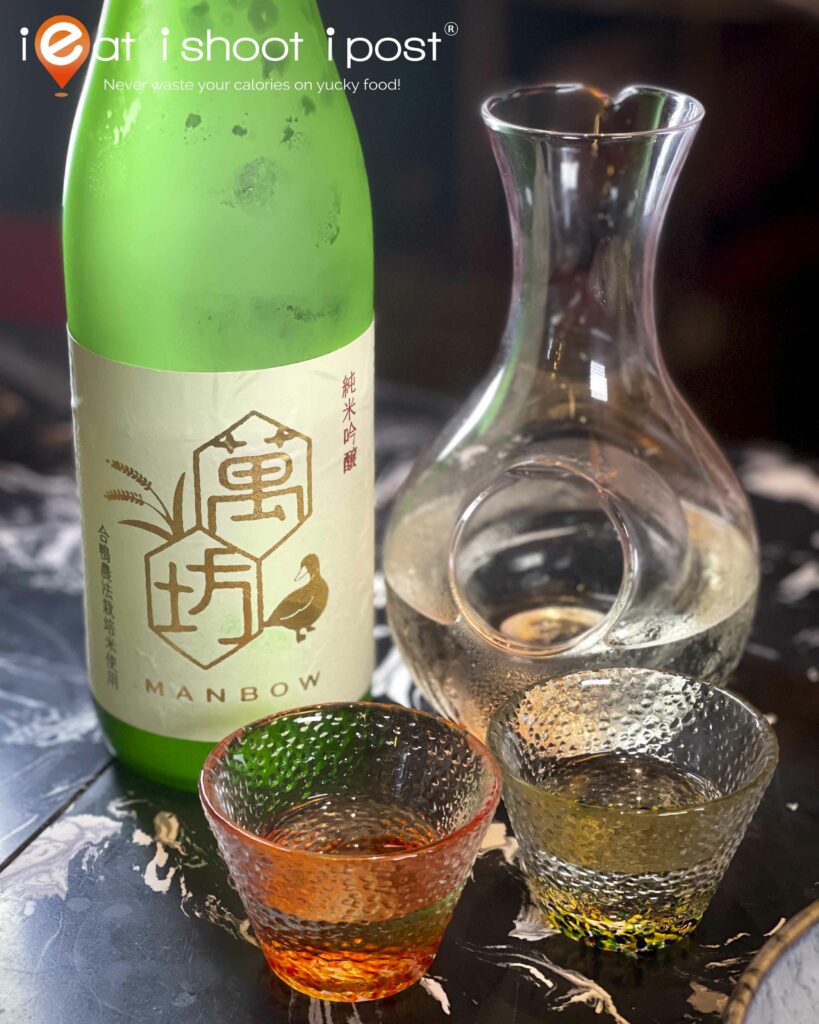 Umami 10 has several exclusive sake labels. The Manbow Junmai Ginjo is one of them. It's a well-balanced sake with a 55% polishing level. This particular label was imported exclusively from a brewery in Kumamoto prefecture.
Conclusion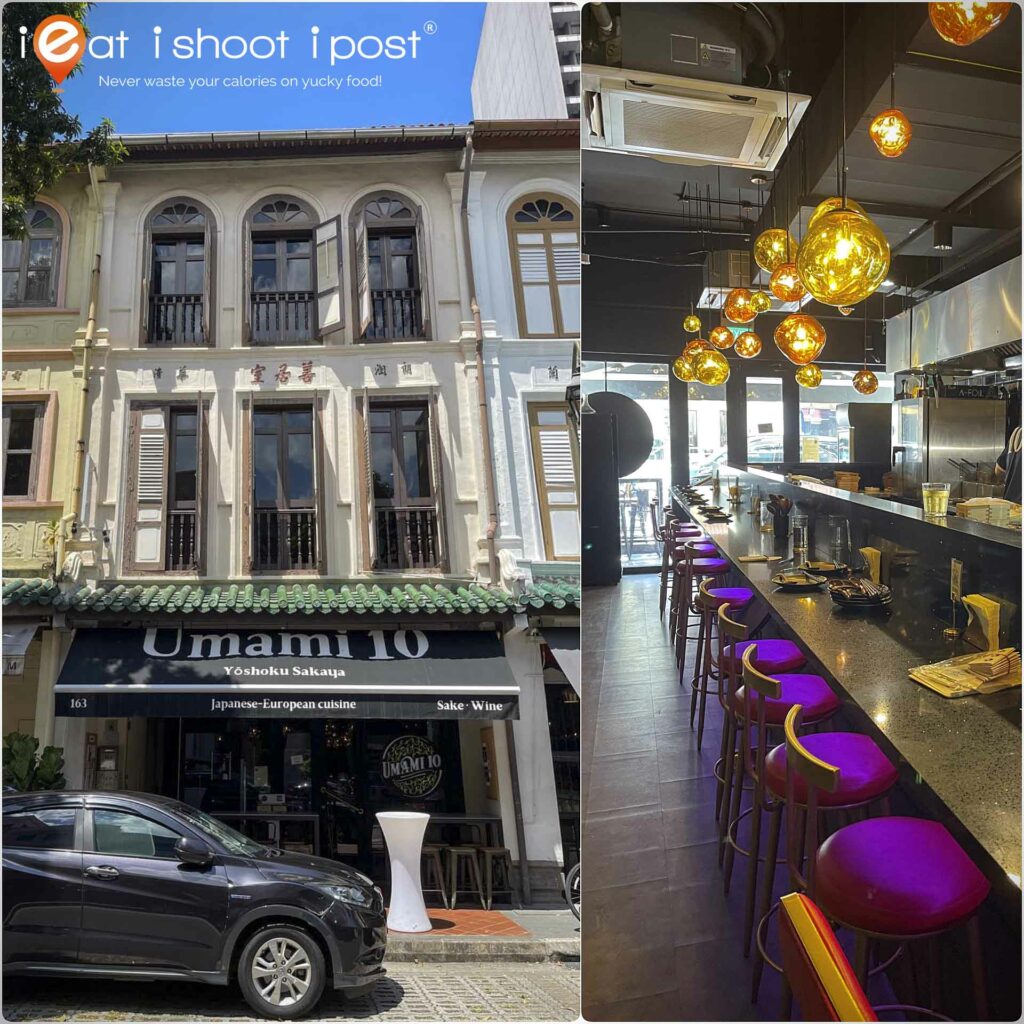 Conclusion
We were drawn to Umami 10's concept of a tapas bar featuring popular Japanese Izakaya dishes with some European style accents. Despite a couple of misses, most of the dishes we had were good and the combination of flavors was eclectic and novel. Good for those of us who want to try many small plates of tasty food without getting too full too fast.
Disclosure: This was a media tasting. The meal was hosted with no obligation to write a review.