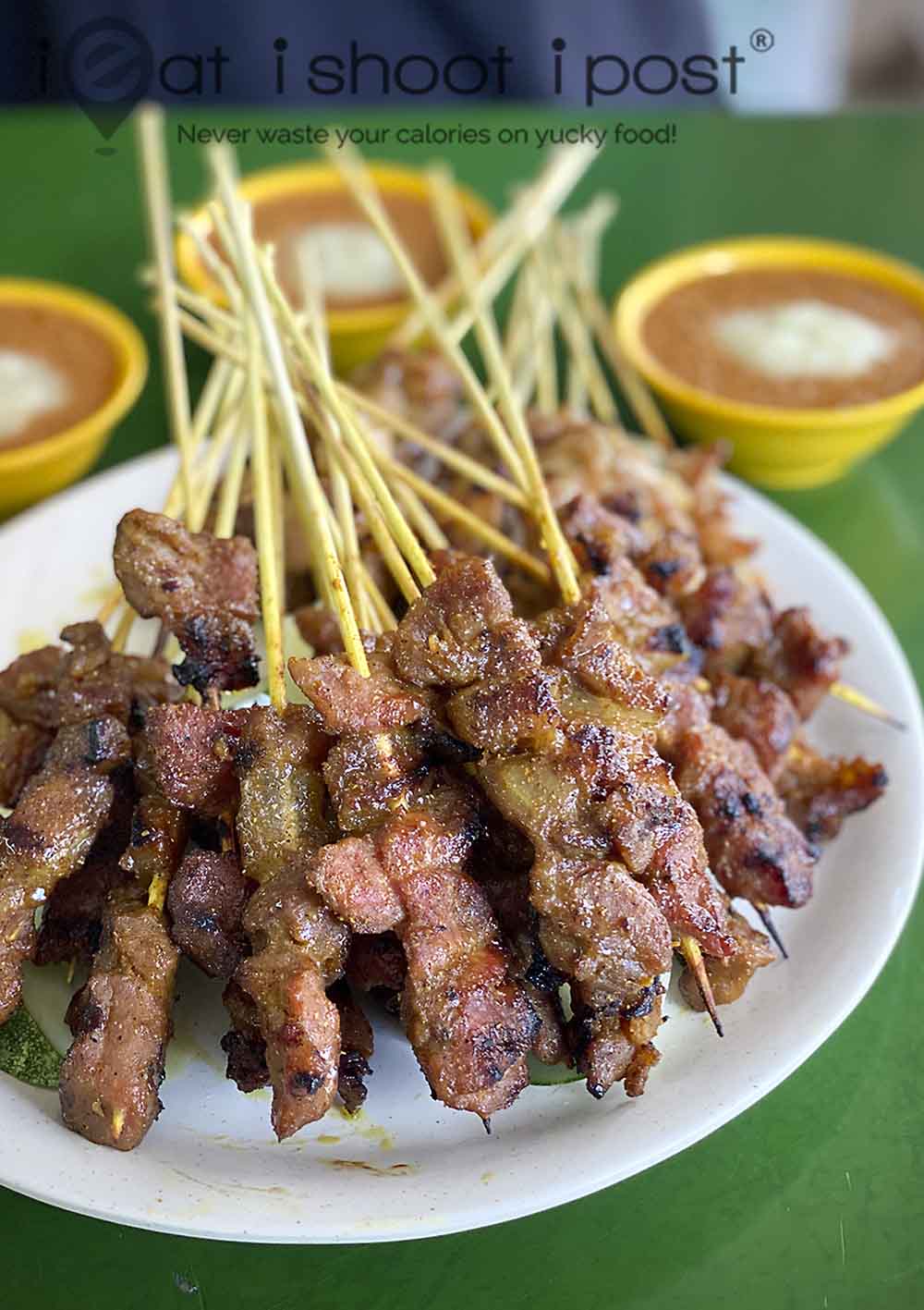 This stall in Bukit Timah food centre is one of the oldest satay stalls in Singapore which has been around for over 70 years.  Ask anyone out West where's a good satay and the name Yong Seng would invariably pop up.
The stall is currenly run by 3rd generation Mdm Poo Chen Nee and her husband.  It was her grandfather who first started selling satay around the Bugis junction area before they moved to Jurong Kecil in 1964 when he was still selling from a pushcart off the streets.  In 1970, they moved to Bukit Timah Food Centre where they have remained till today.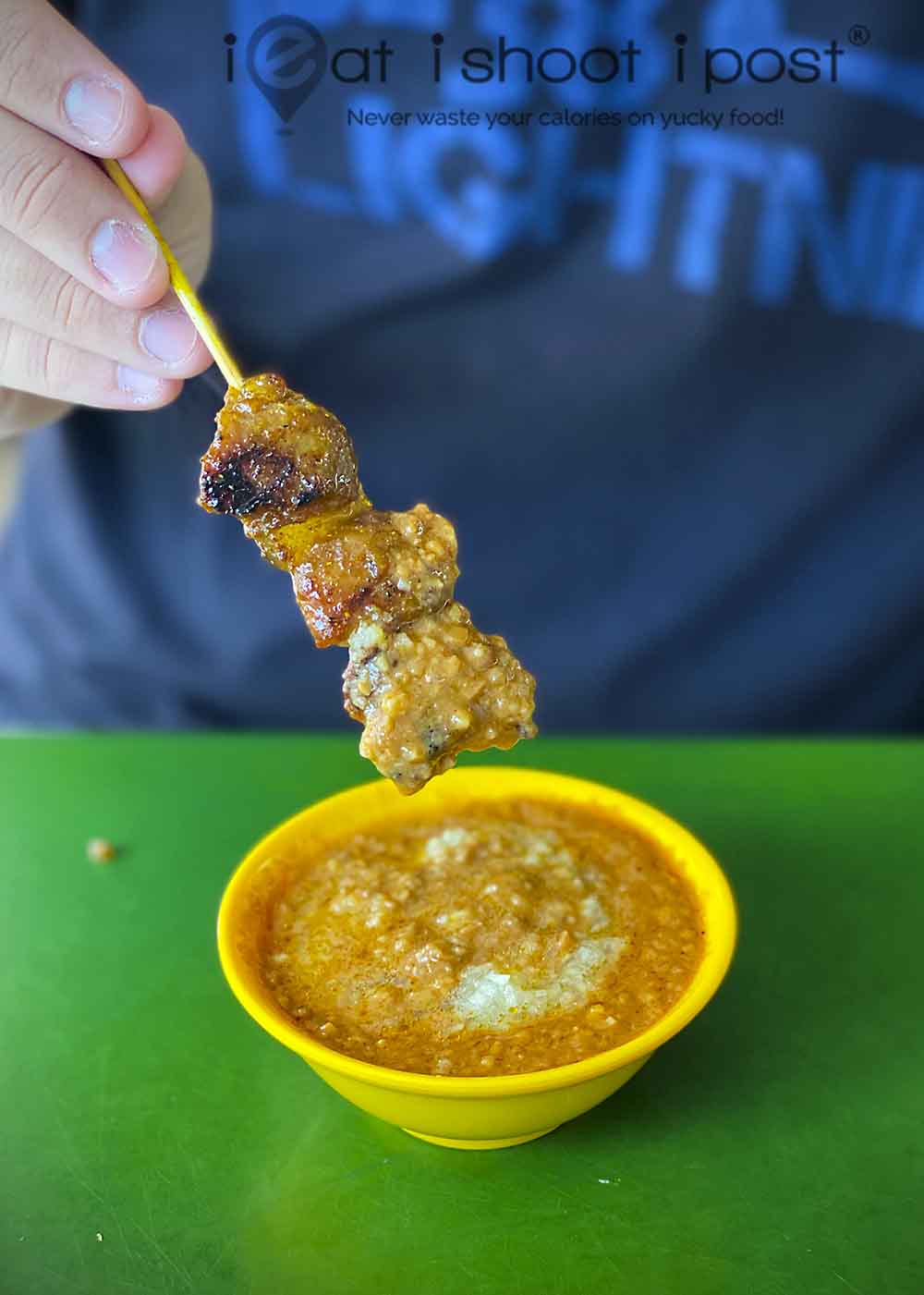 Those of you who really love pineapple puree in the satay sauce can have this stall to thank as Mdm Poo claims that it was her father who was the first to come up with the recipe!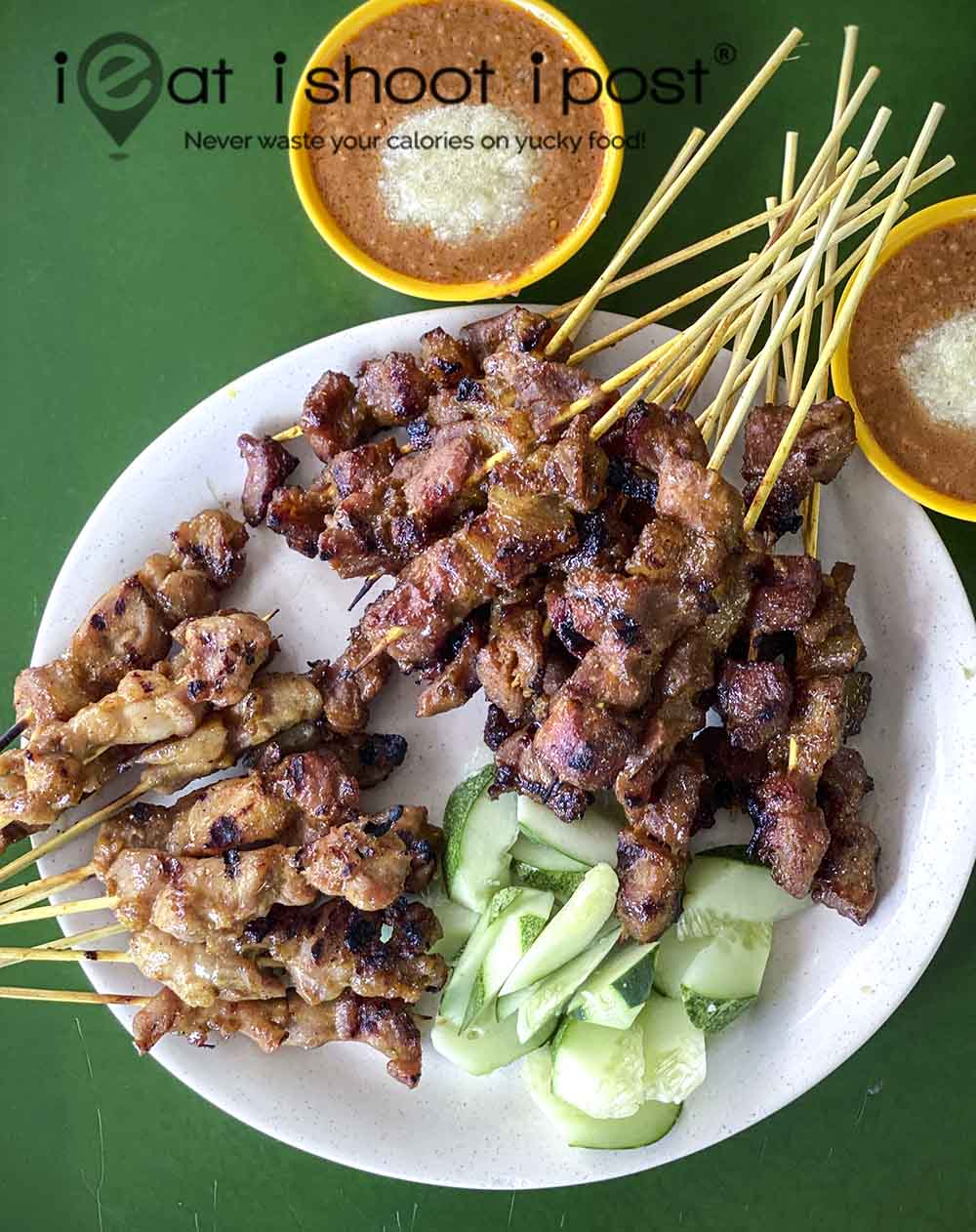 Due to the volume of satay that they sell everyday, the couple have since outsourced the making of the satay to a manufacturer who make the satay according to their recipe.  The pork satay has one piece of pork fat but the configuration is meat, meat, fat, meat (MMFM) instead of MFMFM. The meat is tender enough, though I found it a little dry. For 70 cents, the amount of meat is a bit more than many other places.   As you can see from the photo, some of the pieces of meat are not skewered properly such that you can see the bamboo skewer between the pieces of meat. It looks like it was skewered by machine rather than by hand.  The gravy is a bit more on the spicy side and is thick and peanut-ty.  4/5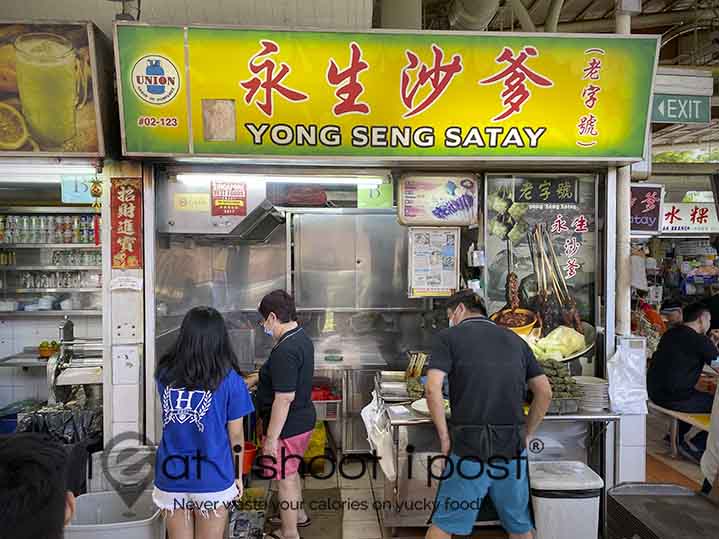 Conclusion
This stall has been around for a long time and has established itself as one of the most popular satay stalls in the West.  The satay is good, although it does lack that artisan quality even though they are a stall which such a long legacy.