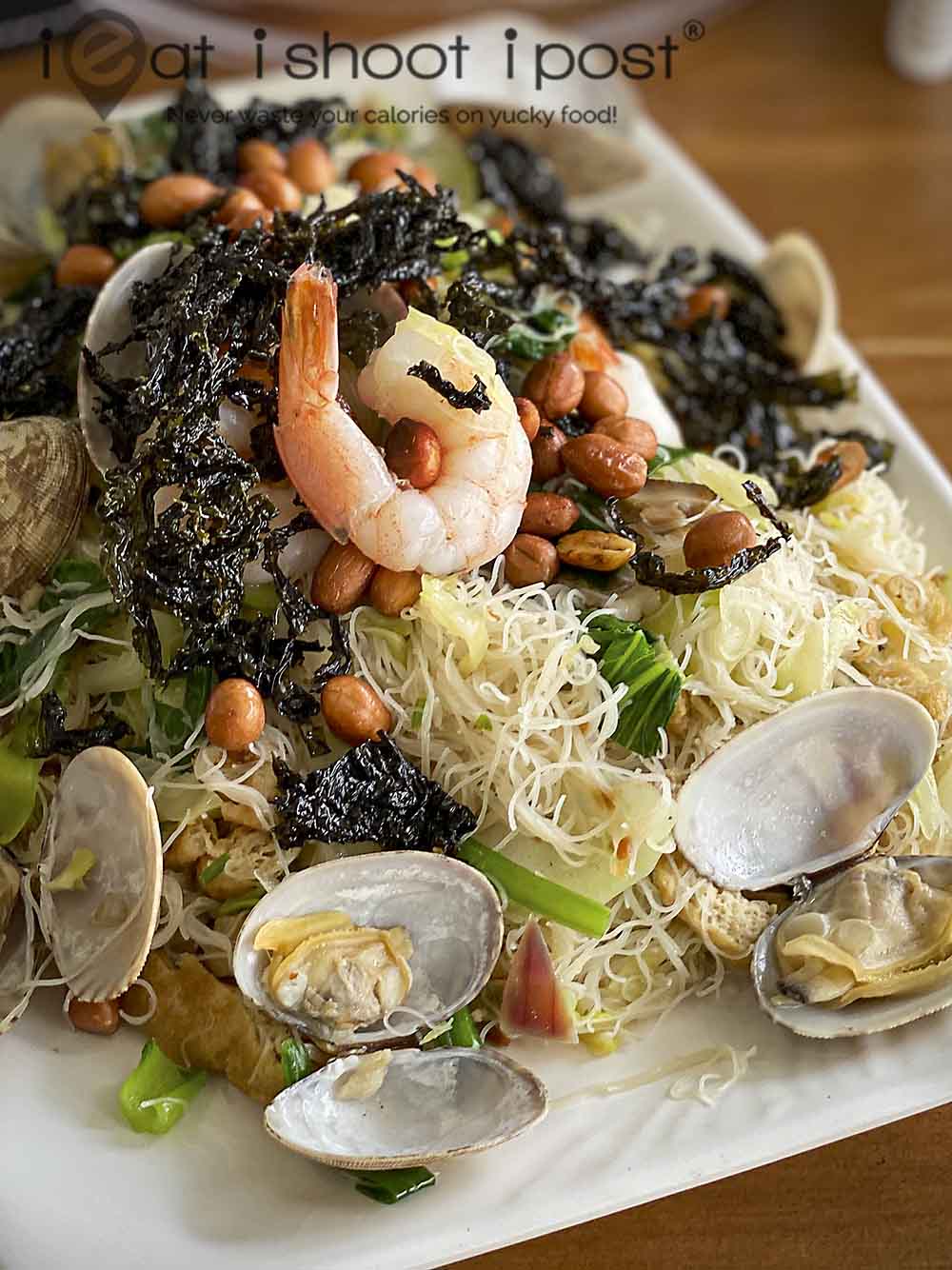 Xinghua Delights: Authentic Putian food in Sembawang! – ieatishootipost
When I first wrote about Putien restaurant in 2006, there were but four restaurants in Singapore selling Heng Hwa cuisine.   At the time, it was such a novelty to have prawns served in a bamboo case and to experience the unique texture of the extra fine Heng Hwa bee hoon.  Since then Putien Restaurant has become a household name and with the growing popularity of Heng Hwa cuisine, other smaller restaurants soon appeared.  Now you can find stalls in coffeeshops as well as standalone eateries like today's eatery, specializing in Heng Hwa cuisine.
The posterboy of Heng Hwa cuisine has to be the aforementioned beehoon.  What makes the bee hoon unique is the bee hoon itself which is very fine and has a unique texture.   A few stalls have used local beehoon to make the dish — the flavour might be similar but it is just not the same without the special bee hoon.  Xinghua imports their beehoon direct from Fujian and because of that, they  make a very authenic plate of bee hoon which is a must order dish for whenever you visit the restaurant.  4.5/5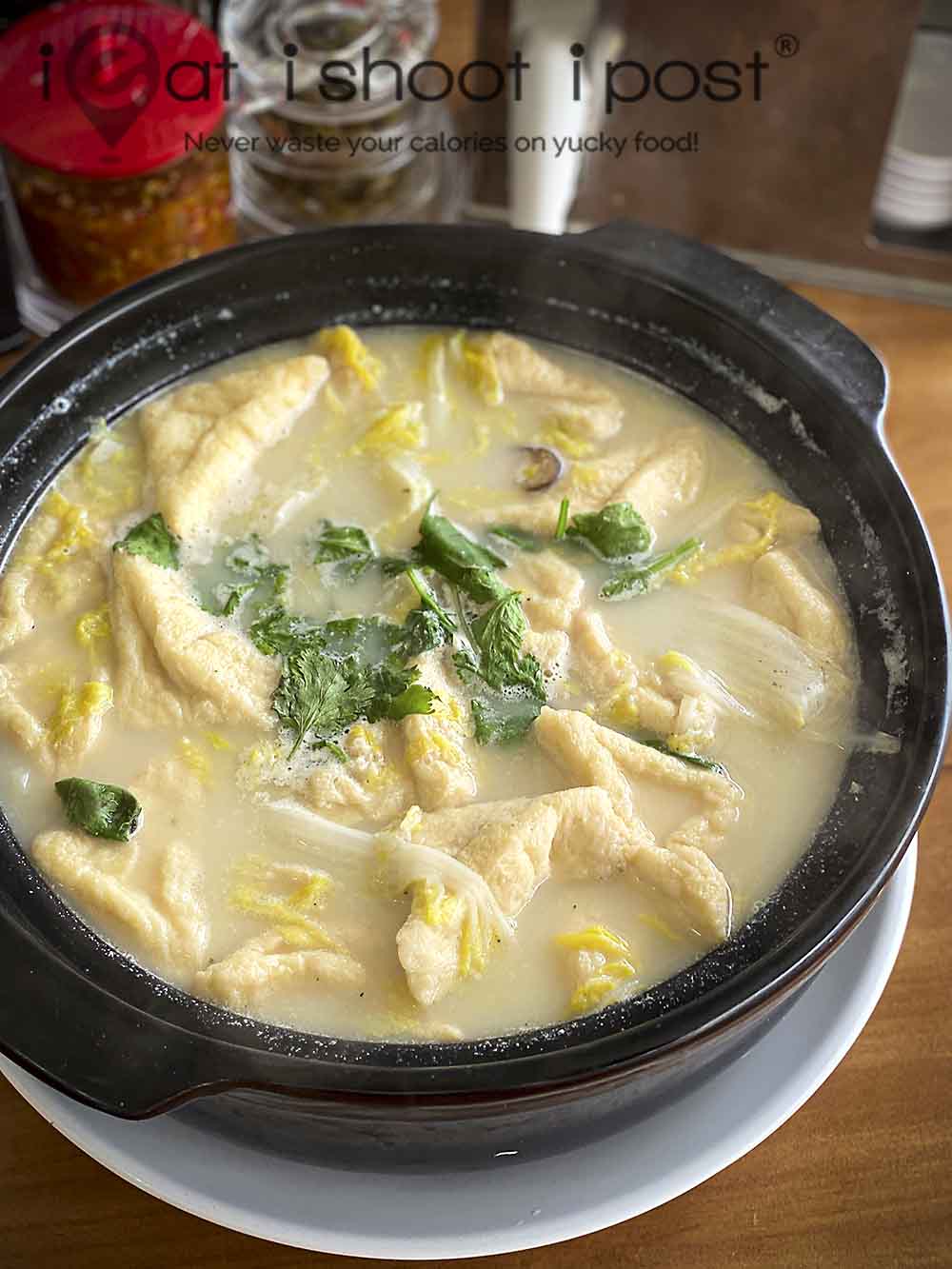 I first visited Xinhua when they just started business last year.  At the time, the wok wasn't quite seasoned yet, so I didn't write a post about them.  When I returned in December to present them with the SPH food masters award, I was pleasantly surprised that the food had vastly improved!
What sets this small family eatery apart from the rest is the owner's passion for sourcing great ingredients.  Most of her ingredients hail from Putian and she either imports it herself or managed to buy it from a local distributor.
Another such item is the tau pok she uses for her excellent Chinese cabbage soup.  This soup might look rather placid, but it packs quite a punch!  The base is a chicken and pork stock which is simmered overnight to produce that wonderful velvety mouthfeel.  The tau pok which comes from Taiwan, is rather unique.  It soaks up the soup really well and has a sponge like texture. This is ultimate comfort food for rainy day! 4.5/5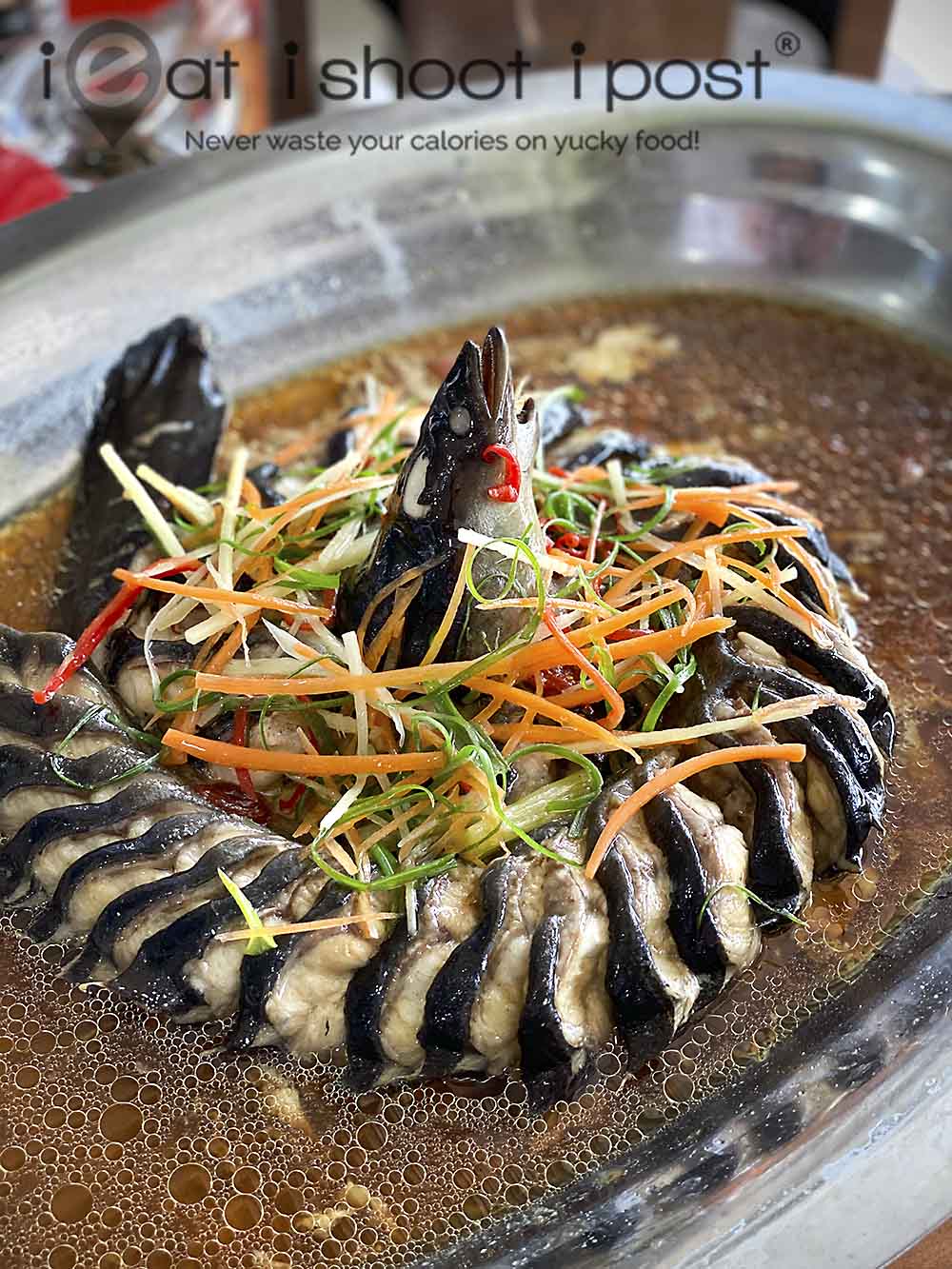 Amy has also managed to source live eels from a local farmer who breeds them in small quantities!   The eels are arranged on a plate, steamed and served with Hong Kong style soy sauce.  This dish is not commonly available and is worth ordering.  4.25/5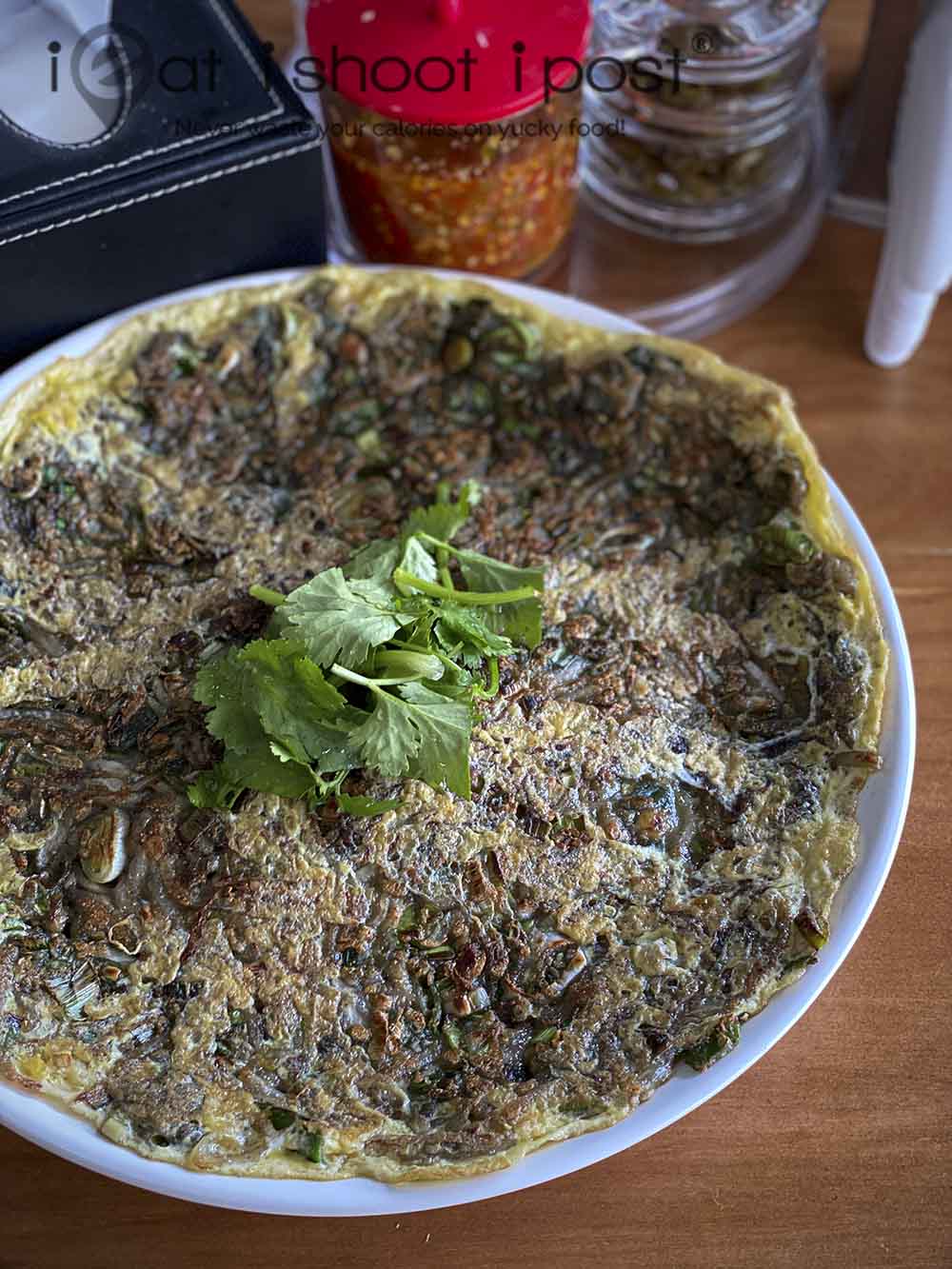 Their oyster omelette is quite different from the version we are used to.  Again, the oysters are imported from Putian.  They are smaller than the ones we are used to, but very flavourful. The omelette has shredded radishes in addition to the sticky potato flour which gives it a unique bite.  4/5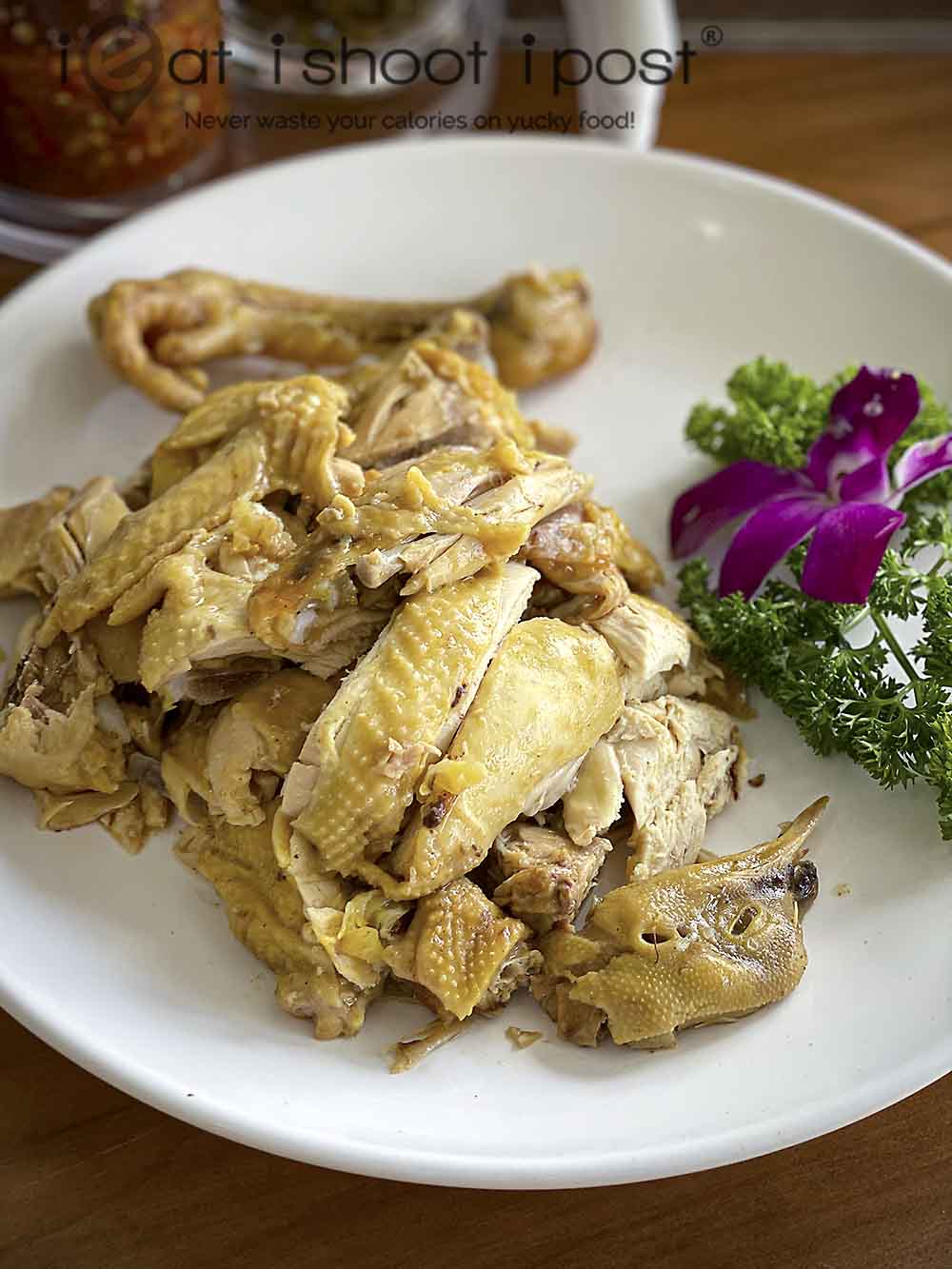 Their salt baked chicken is done very well and worth ordering. The meat is tender and has absorbed the smokiness of the pan fried salt.  4.25/5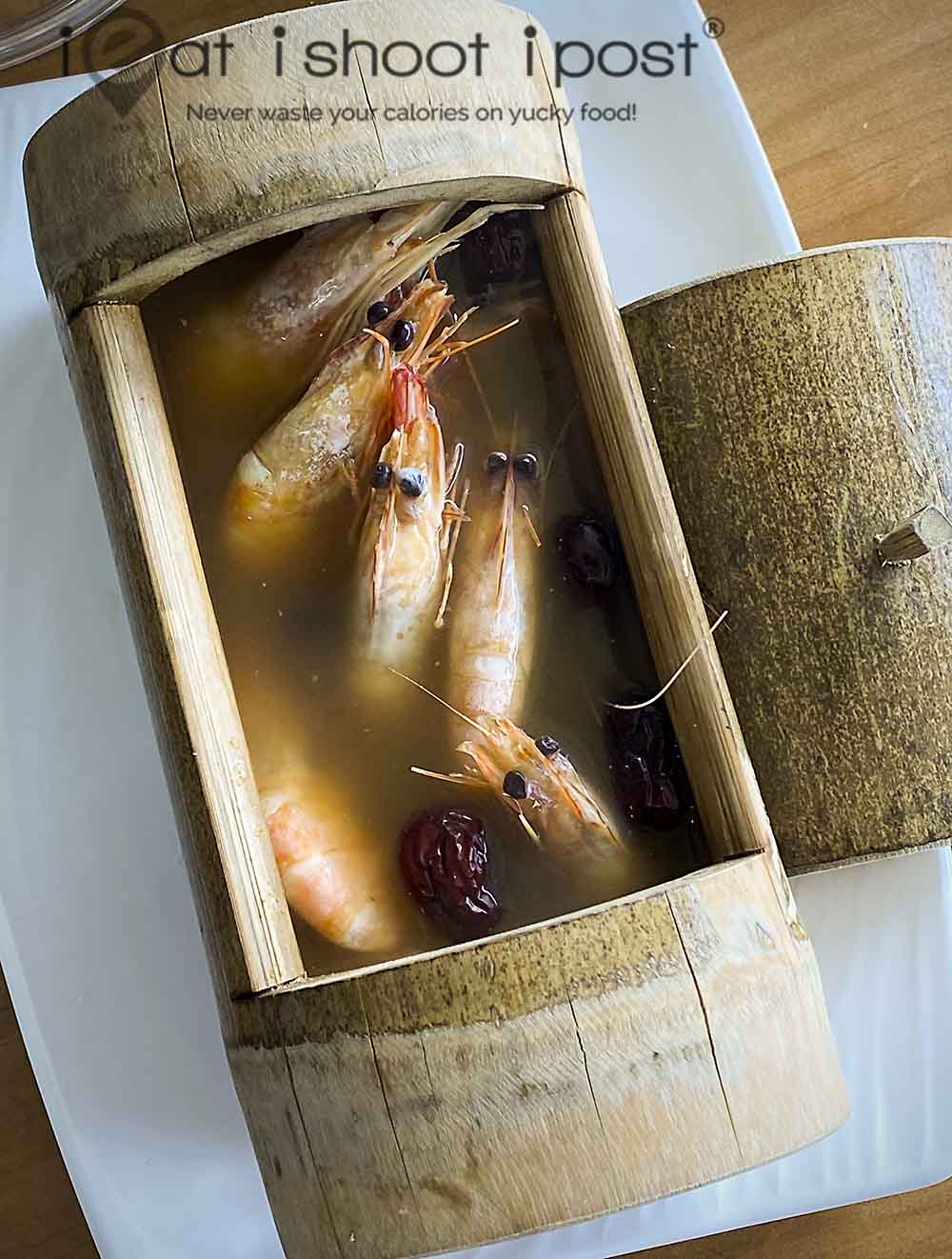 This dish is usally very good, but for some reason, the soup doesn't have the alcoholic punch that it usually has on the day we visited.  Amy explained that it was because they couldn't get hold of the right prawns and they were using sea prawns that day.  When it is good, the soup is very drinkable.  3.5/5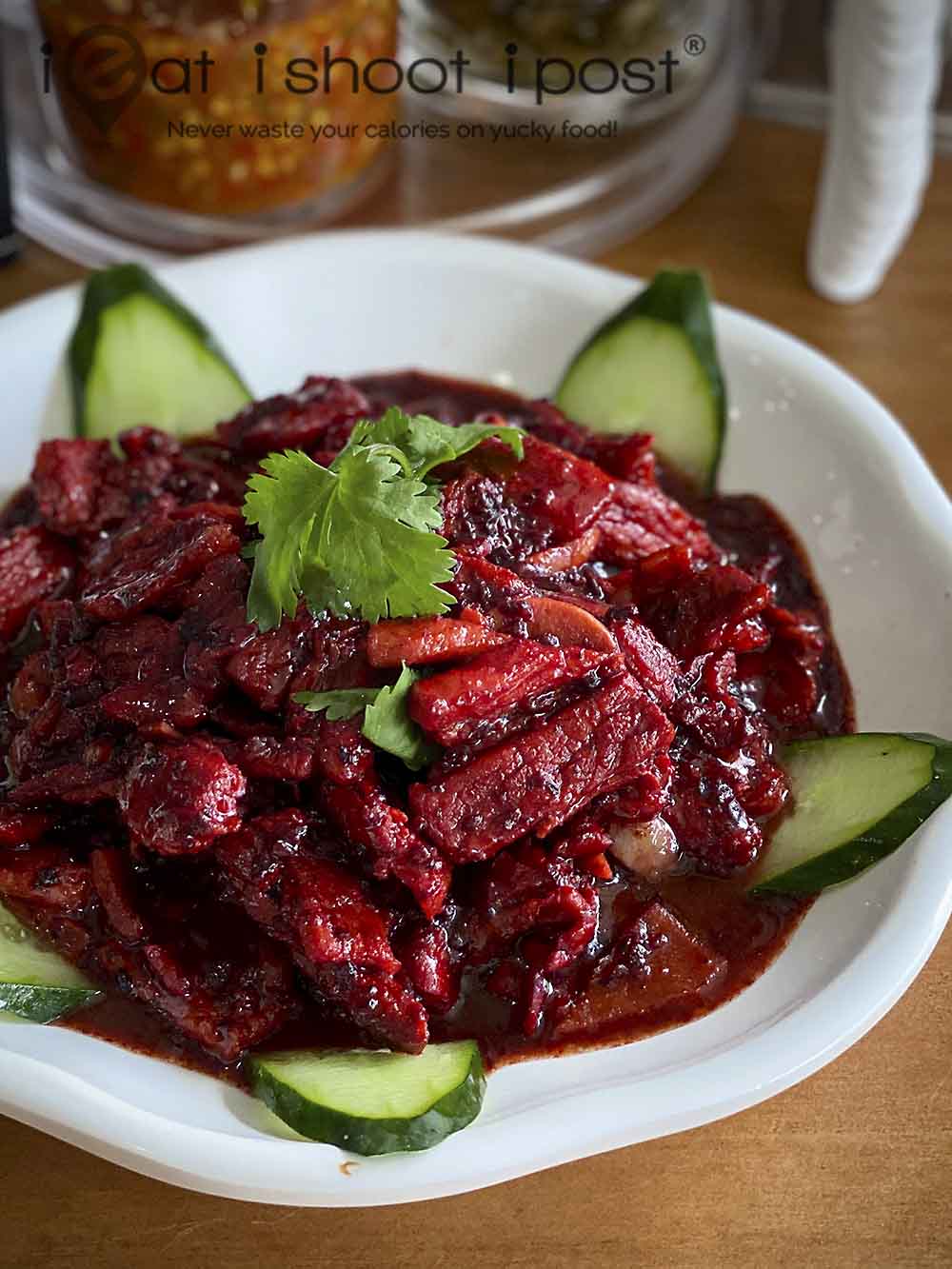 Amy makes ferments own red yeast rice from a recipe she inherited from her grandfather.  You might be wondering why a Heng Hwa restaurant is serving a dish which is usually associated with Fuzhou cuisine?  Well, although she runs a Putian restaurant, Amy happens to be from Fujian.  (Her chef is from Putian — both are in the province of Fujian).  They use the red yeast rice to make red yeast chicken as well as a new dish — red yeast pork belly which is also very good as her home made red yeast rice has a robust and balanced flavour. 4.25/5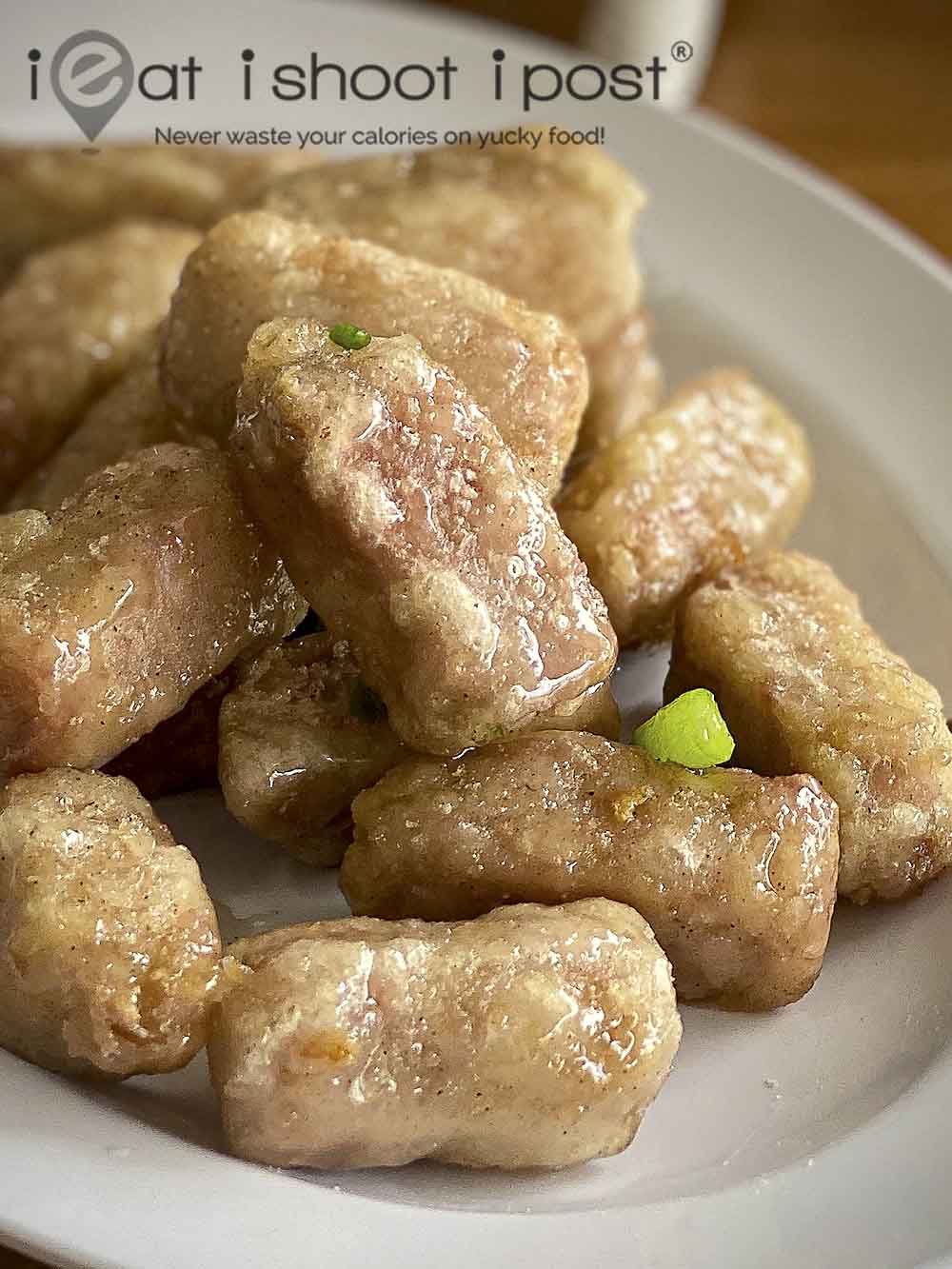 Caramelized yams are another dish which I would always order especially at the end of the meal.  Theirs is usually very good — powdery on the inside while crackling crisp on the outside.  Somehow, the shell was rather soft on this particular visit.  3.5/5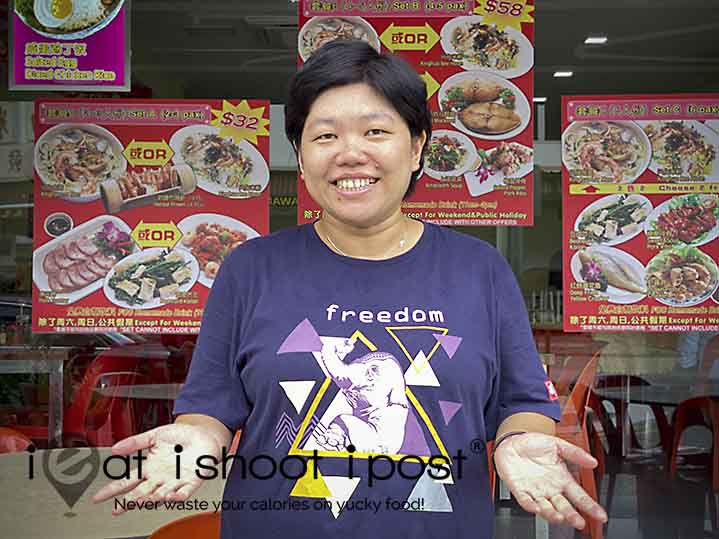 Conclusion
Small family run restaurant serving excellent Heng Hwa food using specially imported ingredients.  Prices are reasonable and service is friendly.  Definitely worth a visit.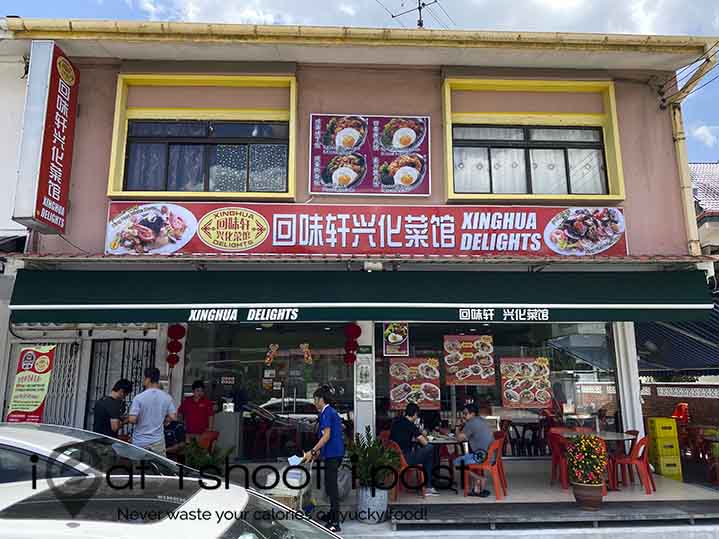 Special Promotion for Ieatishootipost Readers
Mention this post and get a complimentary dish with a mininum spend of $50. Valid till end Mar 2020.