This restaurant is closed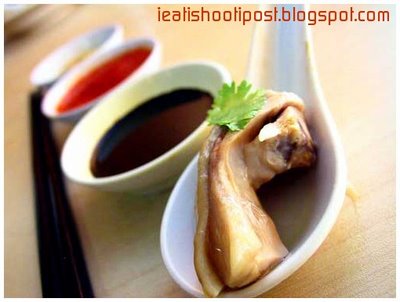 Chicken at a Noodle Restaurant? No Kidding!
This is the best white chicken in Singapore and I make not apologies about it. I have tasted most of the famous ones like Boon Tong Kee, Five Star, Loy Kee and even the Chatterbox Chef one at Downtown East. None comes close to the texture and taste of the white chicken at Yee Cheong Yuen.
Now the problem is this. Yee Cheong Yuen is a Noodle Restaurant, so some people may not think of it as kosher white chicken (Pak Cham Kai). So most don't immediately associate chicken rice with YCY as readily as they would with the other famous chicken rice places.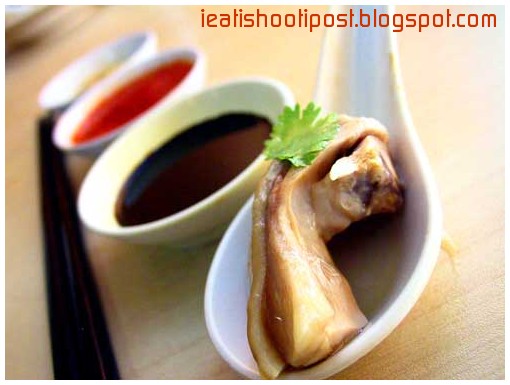 Heavenly White Chicken
The chicken is always served cool so that the skin is crunchy and there is that layer of gelatin just under the skin. Somehow, the flesh of the chicken is full of flavor and has just got the right amount of umami and saltiness. They also pour a beautiful oyster and seseme sauce over the chicken.
I don't usually eat chicken rice chilli except when I am at this shop. The chilli is not overly spicy and its got just the right balance of tang and saltiness to it. They also provide a very authentic dark soy sauce and minced ginger.
Heaven is a piece of thigh meat with chilli, ginger and thick soy sauce. Put the whole thing in your mouth and POW!! Cool tender flesh, crunchy skin, smooth gelatin, tangy, spicy, savoury, gingery flavours all combined to give that SHIOK!! feeling.
I really can't comment about the rice cos I usually eat hor fun. So those hard core chicken RICE people can judge the rice for themselves.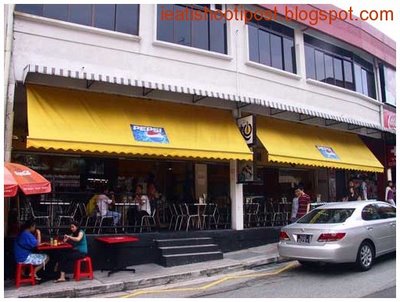 Conclusion
If you are looking for the best white chicken in Singapore, you gotta give this one a try before making judgement.
4.5/5 It almost doesn't get better then this!!
$10 for half chicken