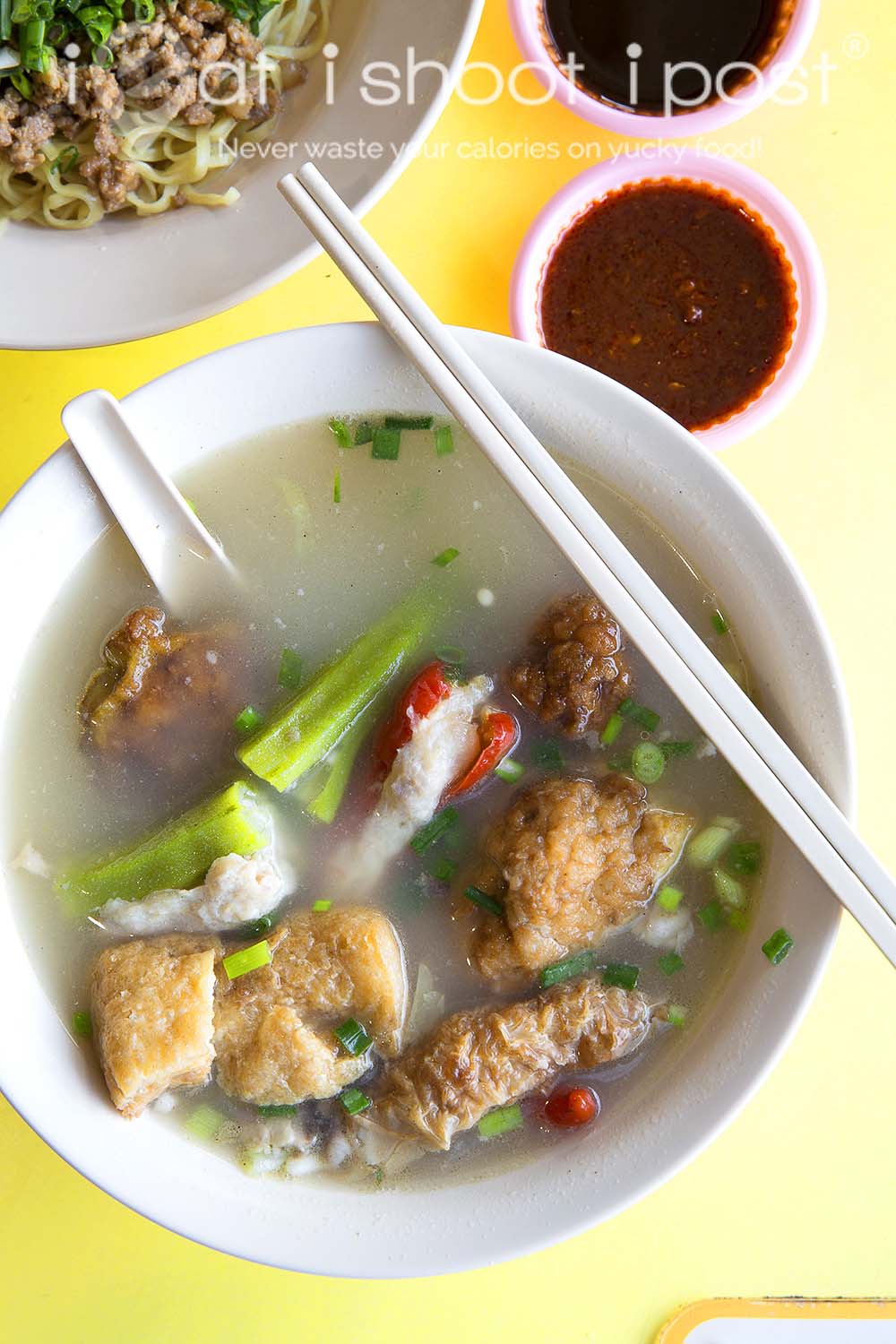 Ask any Hakka person and they will be quick to tell you that what we call Yong Tau Foo today is very different from the traditional Hakka Yong Tau Foo.   There are a few points of difference.  Firstly, traditional Hakka style Yong Tau Foo  is supposed to have minced pork filling and secondly, it's a much simpler dish with mainly tofu items.  After all, it is called "ngiong" tau foo, "ngiong" being the Hakka dialect word for "stuffed".  So, the main ingredient of the dish should be tofu.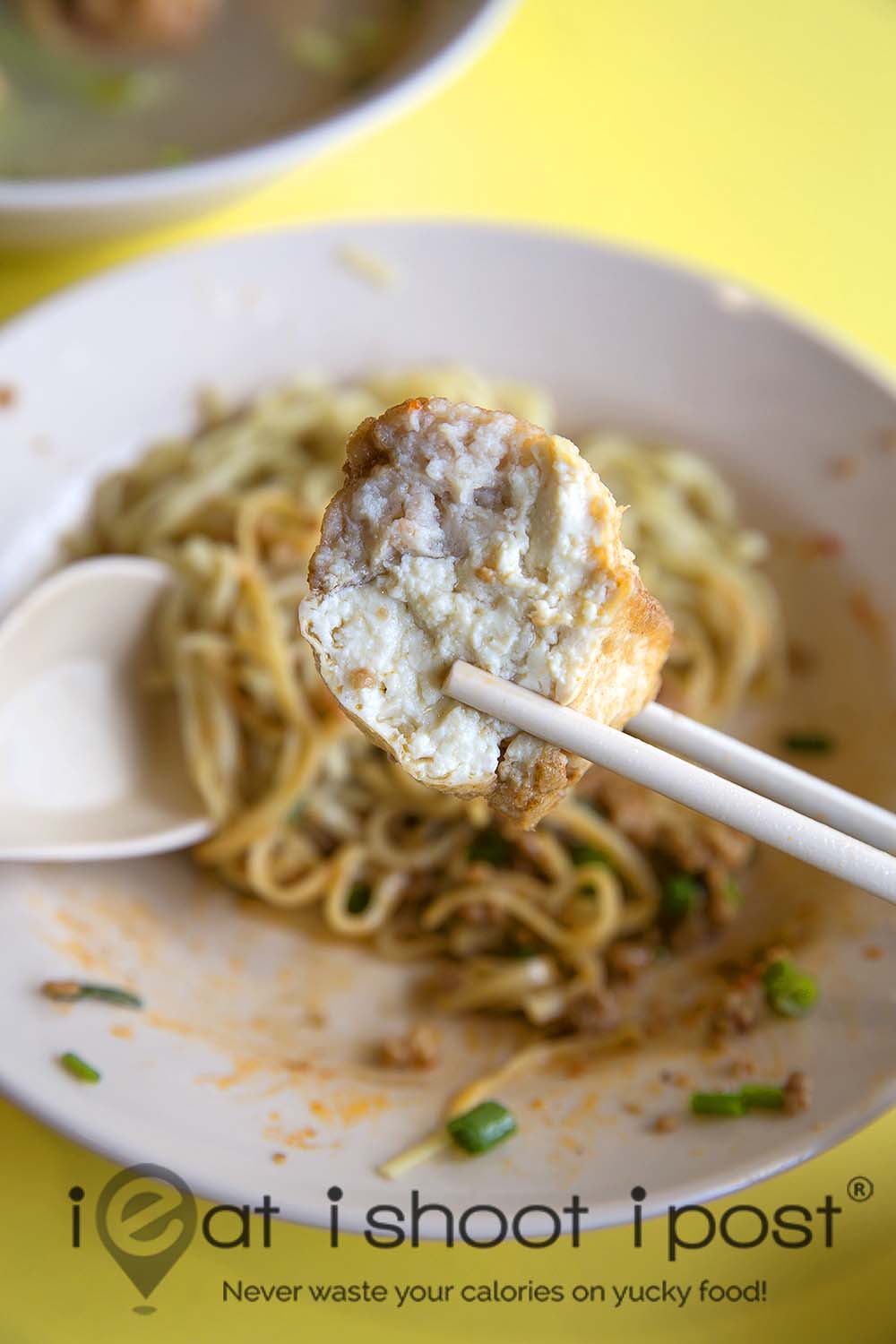 Yong Tau Foo is traditional household dish that is served in Hakka households.  It usually consists of tofu that has been stuffed with minced pork that is first fried then braised in a sauce.  It is said that the Hakka people used to eat dumplings made from wheat flour when they were still living in the Central Plains of China.  But when war and famine forced them to migrate down south, they couldn't get hold of wheat any more and so they replaced the wheat based buns with soy bean based tofu.
The Hakkas arrived in Singapore in the 19th century and brought with them their Yong Tau Foo.  In the early days, the dish consisted of only five items, viz: white tofu, fried tofu, tau pok, fish balls and tofu skin rolls. Then in the 1950's the Cantonese started selling their version of Yong Tau Foo which uses fish paste instead of pork and they introduced stuffed vegetables like brinjal, chillies and bittergourd.  This style of Yong Tau Foo has since become the more popular version.  The Hakkas like to differentiate their own version by adding either the word "Hakka" or "Traditional" to the name which essential means that they are still using pork stuffing.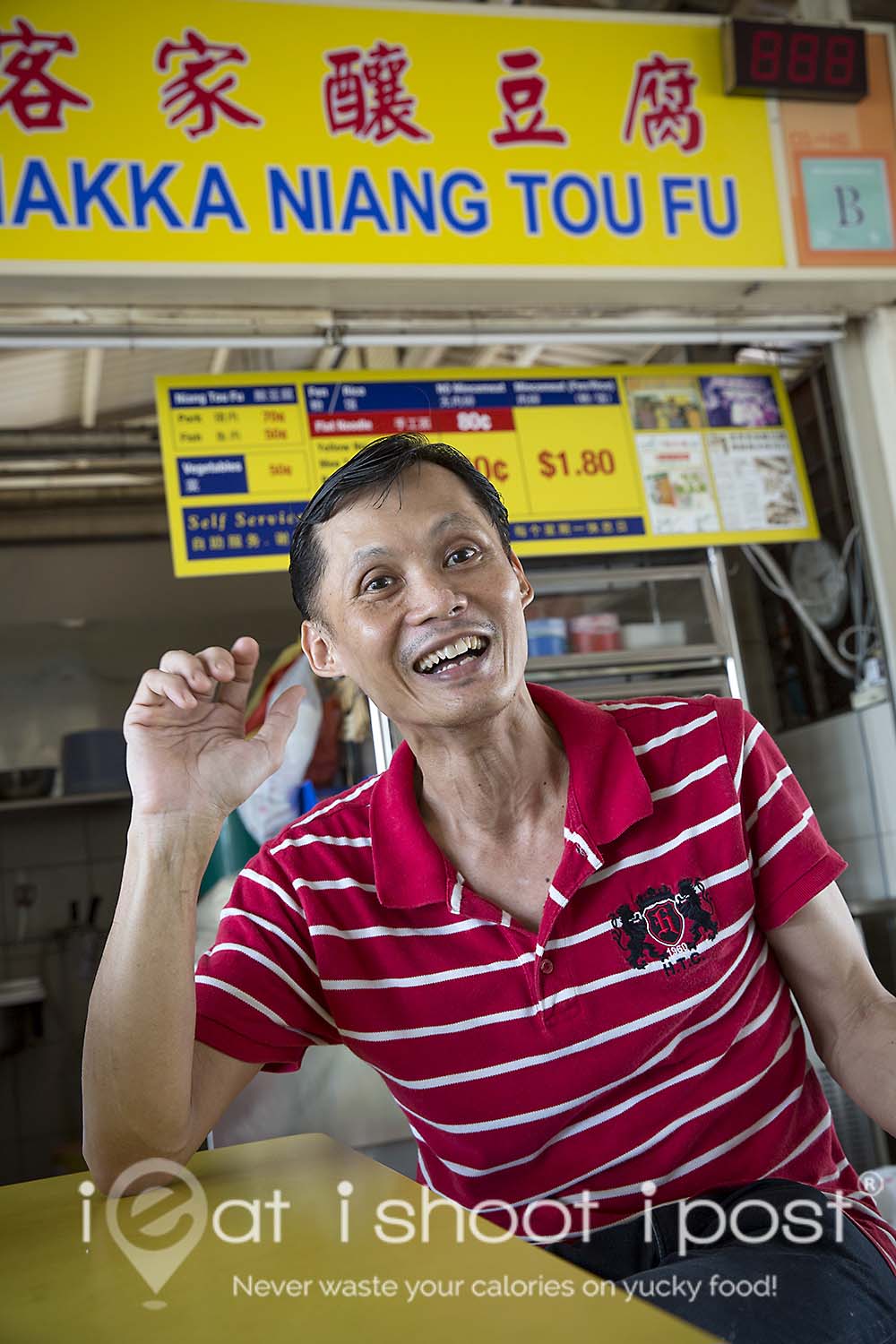 Mr Peter Wong has been helping his father sell Yong Tau Foo since he was a kid.  They used to sell their dish off a pushcart around the Textile Centre in the 60's.  His father has since passed on and the stall, which is known as Lao Huang Hakka Niang Tou Fu at North Bridge Road food centre is now being run by his brother.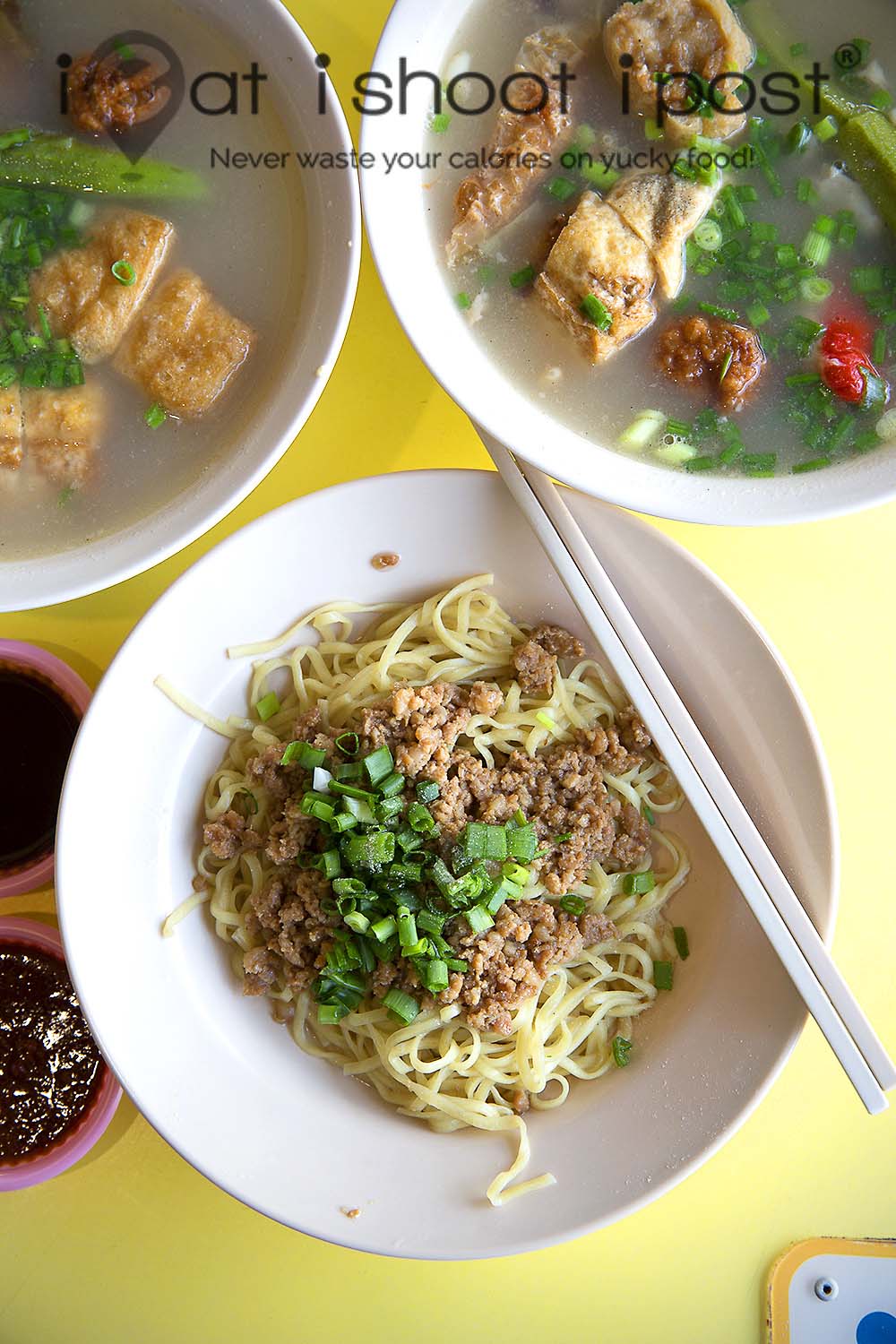 Mr Wong named his stall "U" in order to differentiate it from his brother's stall.  His workday starts at 2am when he arrives at the stall to start stuffing the tofu and other ingredients.  He offers two types of stuffing.  The traditional pork stuffing is made with minced pork and a small proportion of fish paste and sells for 70 cents a piece.  He tells me that a lot of other ingredients are added into the paste to give it that savoury flavour.  He also has some items that are stuffed with fish paste because some customers want a healthier option.  The fish paste items are simpler to make as he uses plain fish paste and they go for 50 cents a piece.
The Yong Tau Foo is excellent and the soup is robust with the flavour of soy beans.  The traditional chilli dip is very good and they also offer a second type of chilli which is like chicken rice chilli. Minced pork noodles are $1.80 per plate and together with the Yong Tau Foo, make for a very satisfying, comfort meal!  4.25/5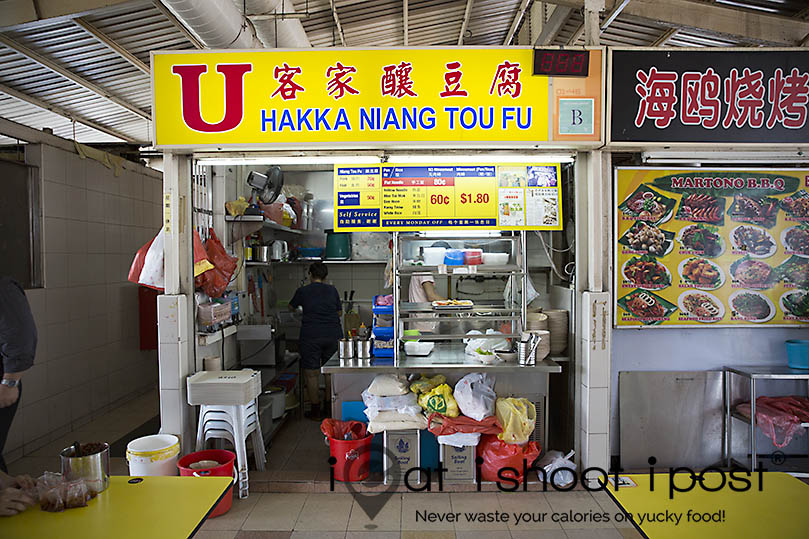 Conclusion
The traditional version of the Hakka Yong Tau Foo not as easily available as the Cantonese version.  I am glad that we still have stalls like U Hakka Niang Tou Fu that is keeping the tradition alive!
Reference
Food Hometown, Wawa Pictures, Popular Book Company 2010.