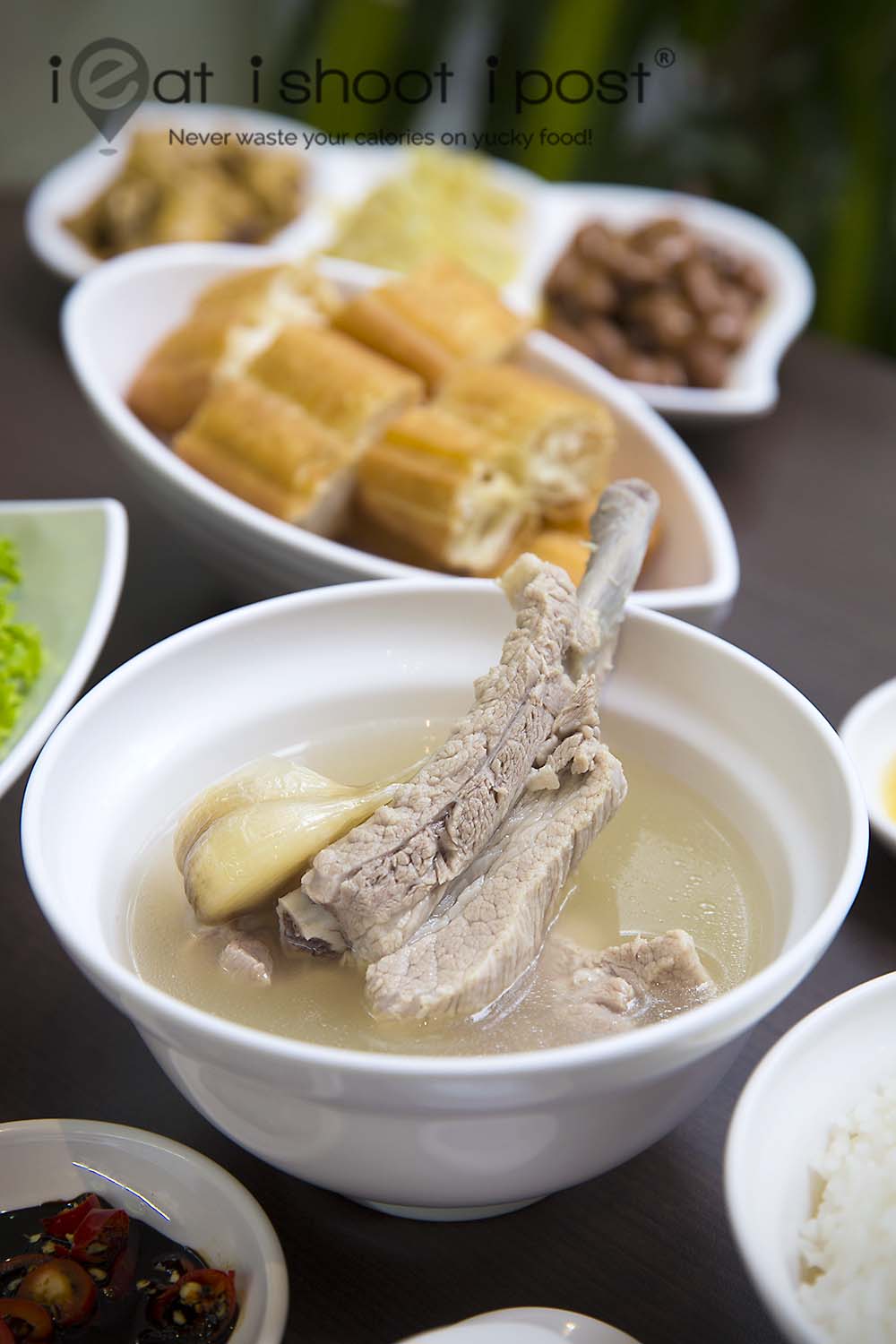 There has been spate of bak kut teh restaurants opening up in recent years, no doubt buoyed by the success of Song Fa Bak Kut Teh, who showed us how a humble coolie's dish can be brought into the 21st century by repackaging it so that it will appeal to a younger generation of Singaporeans.

The bad news is that a lot of these newly opened restaurants are simply riding on bak kut teh's current wave of popularity and are selling dining concepts rather than quality food. I have been to a few and the food was appalling. These restaurants may look like a good place to have bak kut teh, but  they serve dry and leathery,  overcooked ribs in an anemic soup made of bone powder and msg.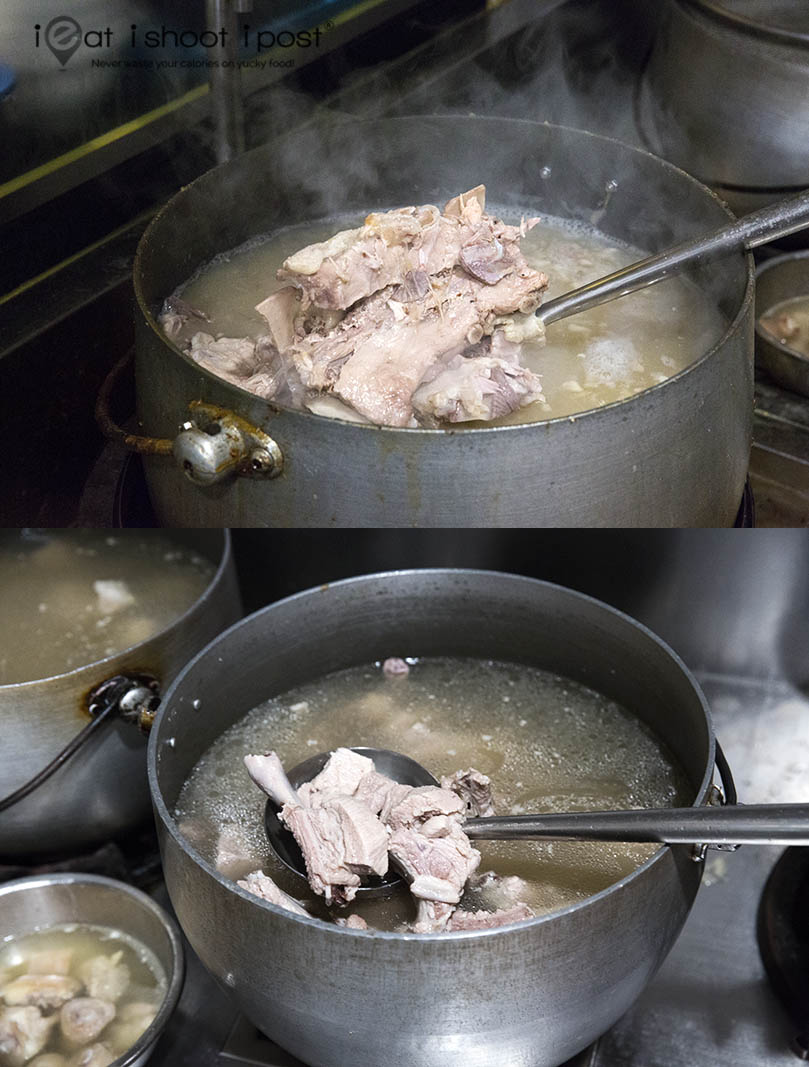 Thankfully, there is still a melody or two which can be heard among the cacophony of new restaurants.  One of them is Tuan Yuan which is owned and operated by  bak kut teh stalwart , Frankie Gwee, who ran the excellent Outram Park Ya Hua Bak Kut Teh since 2001.
His new air-con restaurant, which occupies a whole coffeeshop space under a block of new flats along Kim Tian road, has already been opened for more than a year.  I hadn't been here until recently because I under the impression that they were just another one of these new bak kut teh places riding on the fame of an established brand.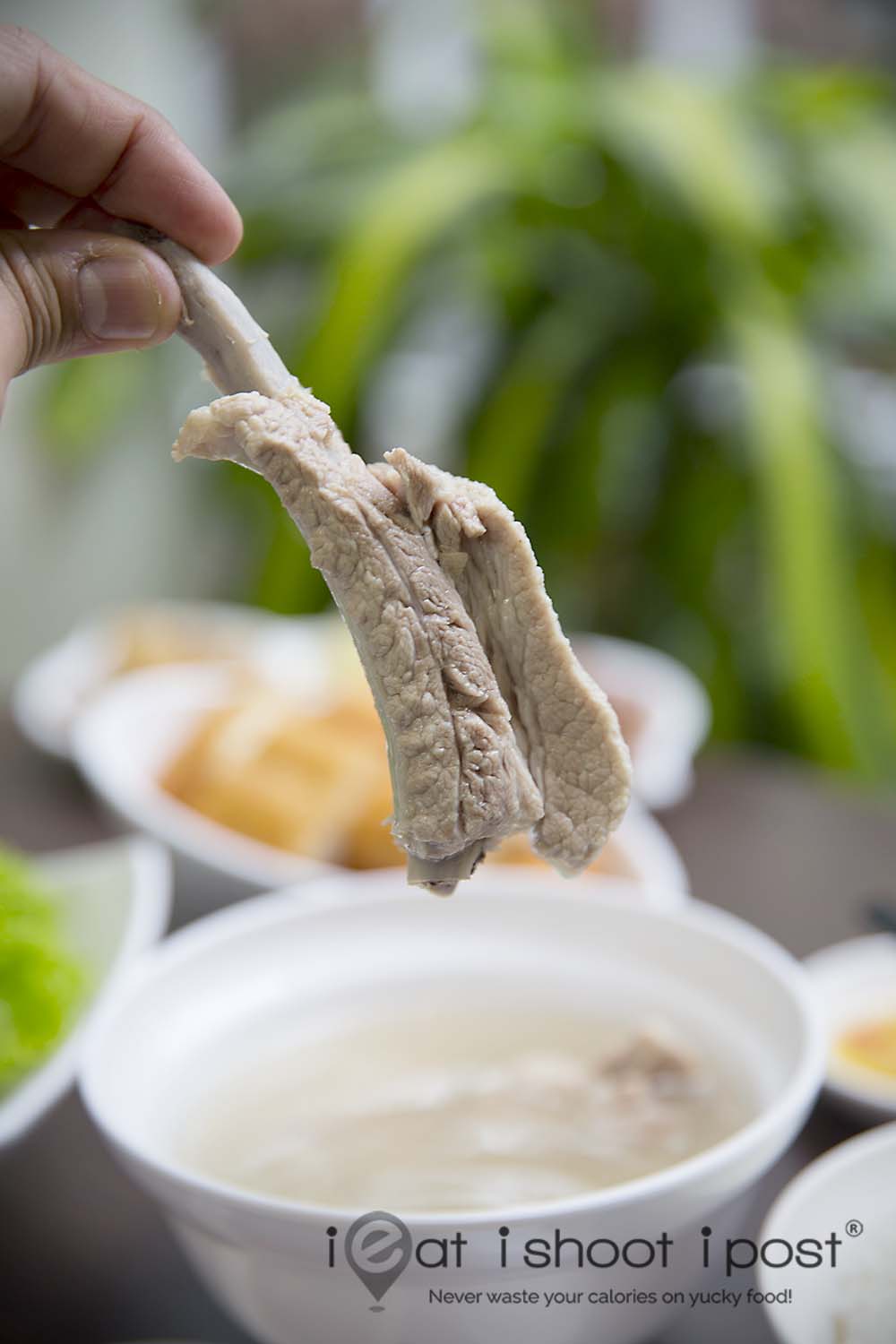 I eventually visited them because of Eric Khoo, who shot his latest movie, Ramen Teh, at the restaurant.  I had been the food consultant for the movie and so he had asked me to come in as one of the extras for the film.  I met Frankie on the set and was surprised to learn that he had sold Outram Park Ya Hua and now operates Tuan Yuan with with son and daughter decided to go into the bak kut teh business after completing their studies.
When I realized that Frankie was at the helm, my whole impression of the place changed.  Outram Park Ya Hua is easily on my top five bak kut teh list since I first blogged about them in 2007.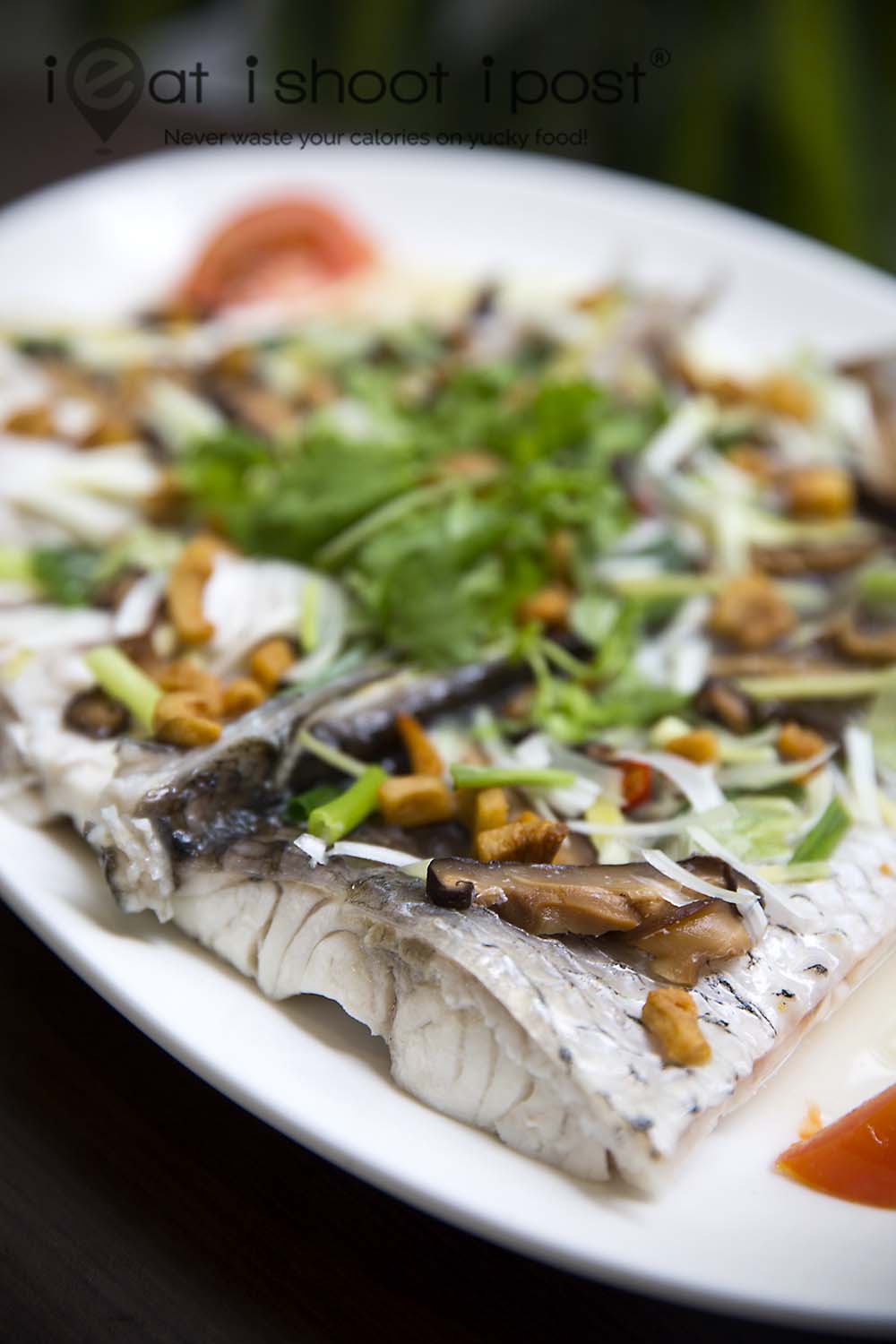 His insistence on boiling the soup in three stages, with more pork bones added at each stage stems out of his personal tragedy years ago which left him blind in one eye and a disfigured face.  At the time, he was working at a bak kut teh shop and the doctors attributed his quick healing to his regular diet of pork bone soup.  Since then, he has made it his life mission to make sure that all his customers get to drink a soup which is not only tasty but also highly nutritious!
He uses only fresh Indonesian pork and the quality is evident.  His prime ribs are tender, juicy and really tasty.  They are cooked in a separate pot where the soup is a little more salty in order to adequately season the meat.  The ribs are simmered to perfection,  set aside and only added to the soup just prior to serving.  4.5/5
Here at the  new restaurant, the you tiao are freshly fried so that they are hot and crispy which makes them even more of a delight when they are dunked into the soup.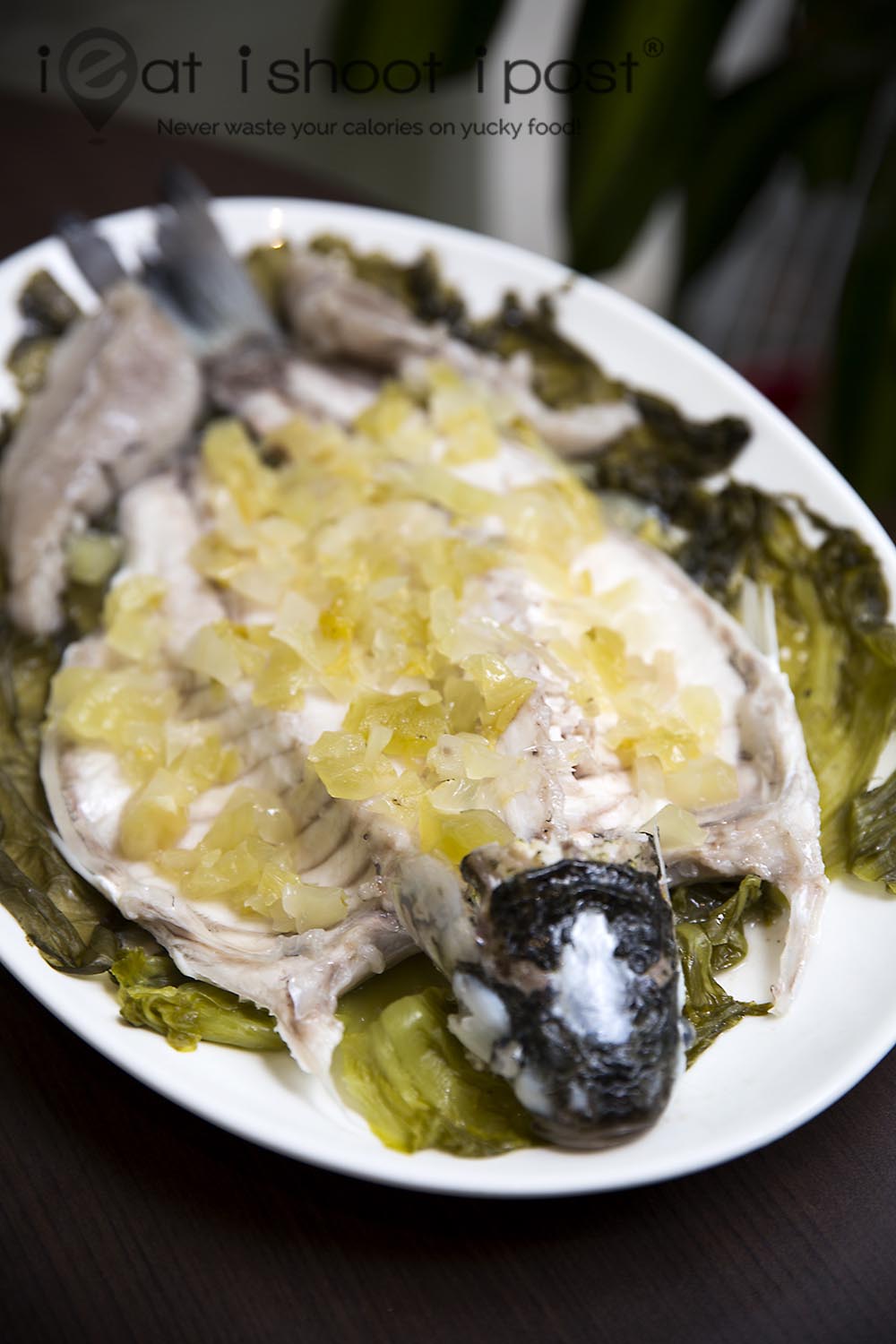 They have also started selling steam fish at the restaurant.  We sampled both the mullet and the threadfin. The quality of fish is very good and the mullet was presented with its roe which is highly prized by the Teochews.  The steaming sauce does need a little bit of tweaking to get it to the standard of the seasoned Teochew restaurants. 4/5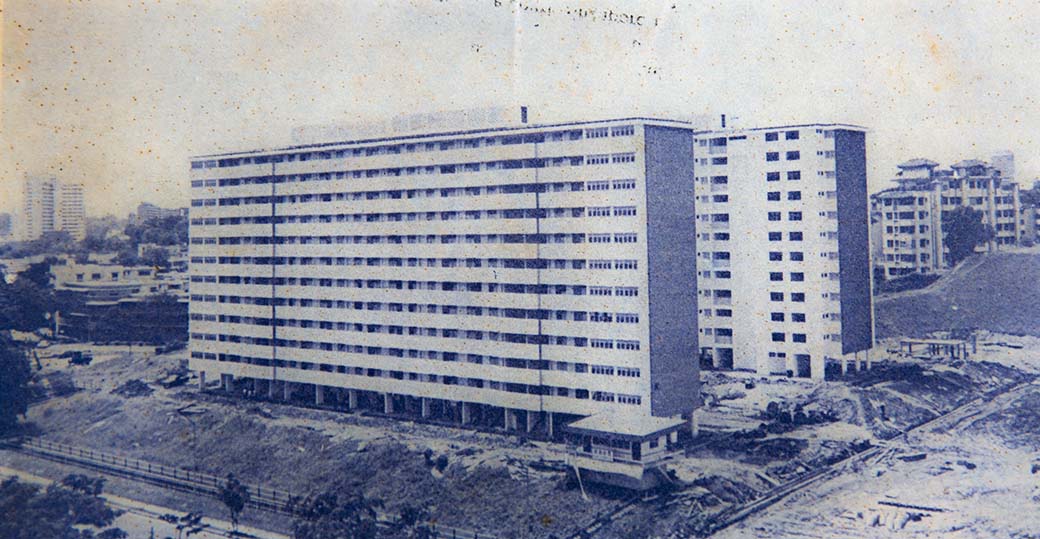 Frankie tells me that the restaurant is called "Tuan Yuan" because he grew up in the old block of flats which was subsequently demolished for the current development.  So it is pretty much a homecoming in many ways!  He hopes that Tuan Yuan will also give the place a sense of family and community where people can come together and reunite over a meal of bak kut teh!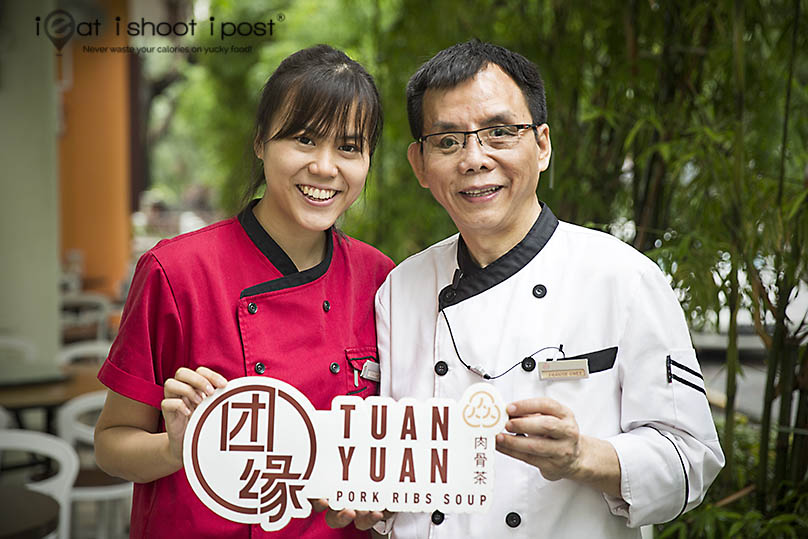 Conclusion
Excellent bak kut teh in a comfortable environment with great service to boot. You can really feel warmth in the soup and the service when a restaurant is family run!