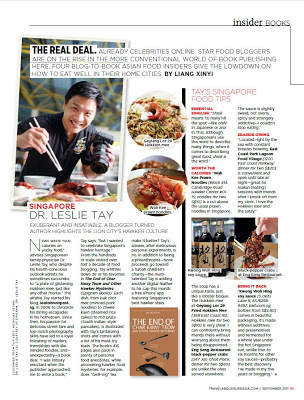 The End of Char Kway Teow has been featured on Travel and Leisure South East Asia as part of the story of bloggers turned authors in our part of the world!
In case you haven't already done so, please remember to vote for my book "The End of Char Kway Teow" which has been nominated for the Popular Readers' Choice Awards 2011! If I win, I promise to organize a big Crab Fest to celebrate together with you!
All you need to do is to click on this link to vote online!
Thanks!!
Sincerely,
Leslie Tay