With smart, liverpool1965, iwatch_ueat and tamago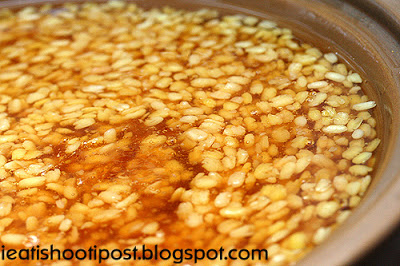 The one thing that I always complain when I eat Tau Suan is the stinginess of the stallowners when it comes to adding the You Tiao.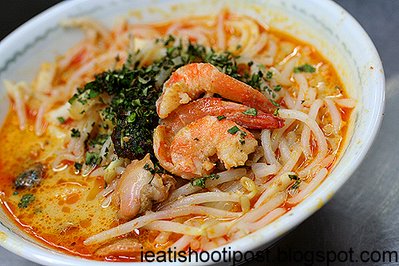 Not here, this is their standard serving of You Tiao with their Tau Suan for $1. And before some people start saying that there was more You Tiao because the owner saw our big cameras, let me assure you that I saw other customers walking away with just as much You Tiao, PLUS I kept asking the owner if this was the normal serving and he insisted that it was! So not only you suspicious, I also suspicious, OK?
The Tau Suan was good, though the beans could have bit more bite. It was not too sweet which pleased smart but not liverpool1965. Can't please everybody. For me, one of the better Tau Suans around and definitely happy with the amount of You Tiao given. 4/5
The Cheng Tng did not thrill me much. The lotus seed deserves mention though as they were really nice and soft, not the crunchy type that you get sometimes. 3.5/5
Conclusion
You will be happy seeing all the You Tiao on top! And if you don't please write in the comments and let everyone know!