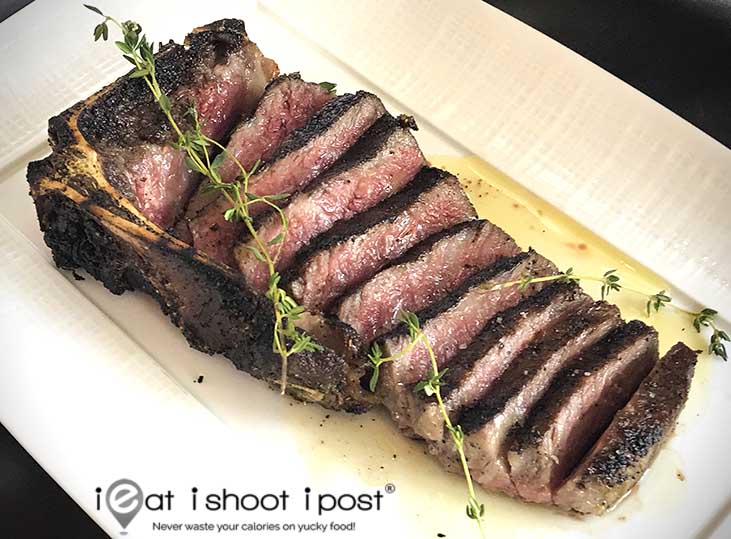 I don't know about you, but when it comes to steak, I can actually plot the steak "milestones" of my life.  I had my first truly memorable steak was when I was 18 at the now defunct Cairnhill Steakhouse.  I can still remember the aroma of sizzling beef wafting out of the restaurant when the Hainanese uncle in a black and white suit opened the doors to ask if we would like a table for two.  Being a poor student then, the $35 set dinner seemed just a little too lavish.  My then girlfriend (now my wife) and I lingered in front of the blackboard while we considered if we should just head to Milano's to share a pizza for $17.
We must have looked like two hush puppies staring at the butcher's window, because the kindly old waiter took us aside and whispered to us that the blackboard price was for the tourists and we locals pay only $30!  He then opened the door to allow the aroma of the steak to lure us inside.  The steak that night still ranks as one of the best I have ever had!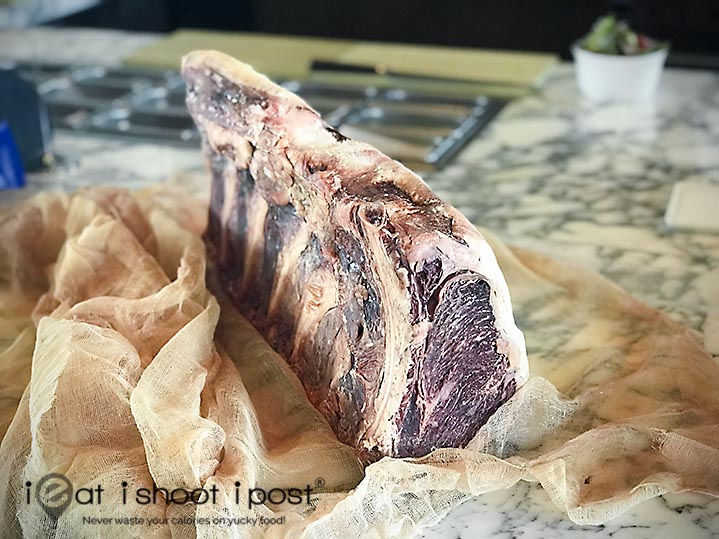 Since then, there has been other milestones, many of which occurred in the last decade when I started blogging.
I am sure you all will remember the first time experienced wagyu beef.  I sure did.  It was at Astons back in 2006.  It was just over a decade ago, but in those days, such intense marbling still seemed so bizarre.  But that steak was really a moment of epiphany.  Who could ever imagine that a piece of beef could be that tender and juicy?
My next milestone was 2008 when I braved the cold to line up in a narrow staircase at Satou Steakhouse in Tokyo to experience Matsuzaka wagyu!  I could go on, but it would become a little self serving.  If you are interested, you can read about my steak adventures here.
Just a few months ago, I watched a video about whiskey aged beef and wondered when I would ever get to try it.  As fate would have it, my friend, Chef Joshua Brown of CUT told me recently that they have started aging beef with Jack Daniel's at Wolfgang Puck's other restaurant, Spago, located at the top of Marina Bay Sands.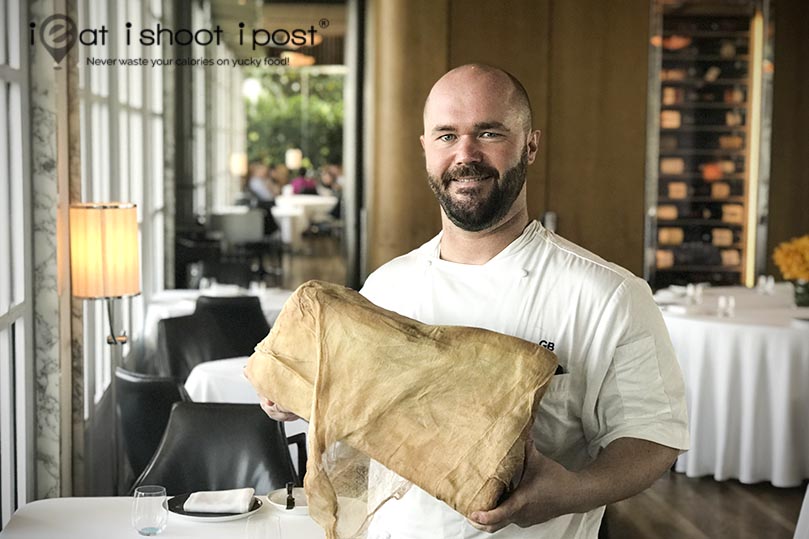 The man behind the project is Chef Greg Bess who used to work at Spago, Beverly Hills before he and Joshua Brown were sent here to start up CUT.
Greg starts the aging process by wrapping muslin cloth over a block of Snake River Farms bone-in wagyu striploin.  This US Wagyu is a cross between a Japanese kuroage (black hair) and a US Angus cattle and produces a beef with the marbling of wagyu and the beefiness of Scottish Angus.  The block of meat is then saturated with Jack  Daniels whiskey every 10 days while it ages in a chiller for 60 days.  Greg tells me that they typically go through four bottles of Jack Daniels in the process.
After the period of aging, the outer, desiccated layer is shaved off and what remains is portioned into steaks.  By this stage, the meat has lost its excess moisture and has absorbed the wonderful fragrance of vanilla and oak from the whiskey.
The steak is simply grilled over charcoal and served with melted butter.  The flavour is very unique.  The otherwise funky blue cheese flavour was mellowed by the whiskey which gave the beef a wonderfully warm woody vanilla scent which was a perfect complement to the beefiness of the steak!  4.5/5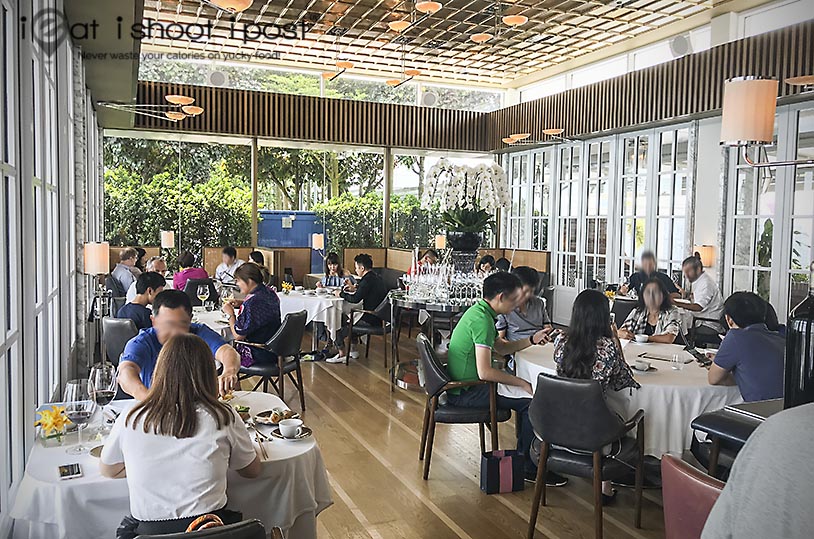 Conclusion
If you are a steak lover like me, then this is a steak you need to experience! It is not one of those things that you need to try once just to see what the fuss is all about, but something you would want to have over and over again!  Only twenty steaks are available per month, so you need to call up in order to make a date with your steak!