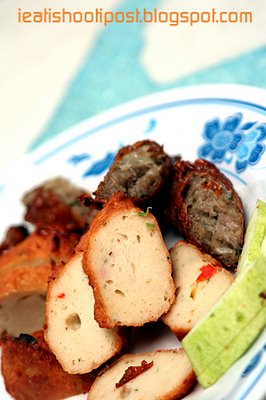 What is so special about this Ngo Hiang? That's what I asked the man at the stall. "Nothing" He said. "What's the most special item here?" I asked. "Pei Dan" (Century Egg), he answered. How can century egg be special? You just buy it cut it up and serve it. So why did the makankakis at the forum recommend this store?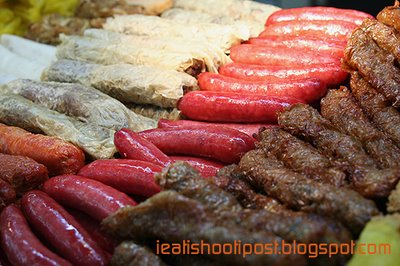 Well, the short answer is, they didn't!! I made a mistake! It was the Ngo Hiang Stall at the Jackson Food Centre that was famous. Only found out when I got back. Anyway, I asked him, "You make any of the Ngo Hiang?", "No, we buy it from supplier" he said. Haiyah, as you read the rest of my visit to Lavender FC, you will realise that most of the hawkers nowadays are more like traders. Very few actually make their own stuff anymore!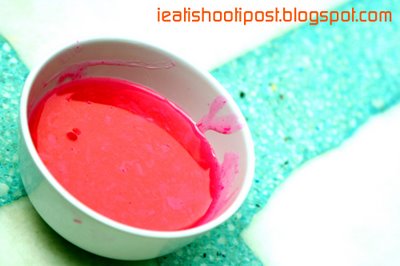 So what can I rave about? Well, the sweet sauce is quite nice. It is very different from the other sweet sauces I have tasted. Made from eggs, crystal sugar, and BRIGHT PINK colouring, this one has a strong pandan flavour, giving it a nice flowery fragrance. Actually the Ngo Hiam wasn't bad. Freshly deep fried, it was actually quite standard. Combined with this BRIGHT PINK sauce it was actually quite commendable!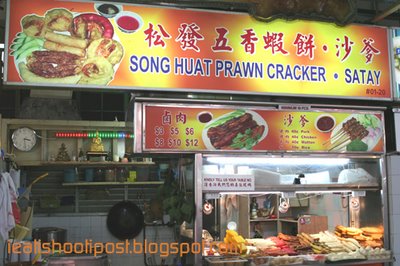 Conclusion
Good Ngo Hiang, as good as most other Ngo Hiang in other FC (all from the same supplier what), but I do like the sweet sauce here which they make themselves. The chilli sauce is hot hot, so it should appeal to those with leather tongues.
3.5/5