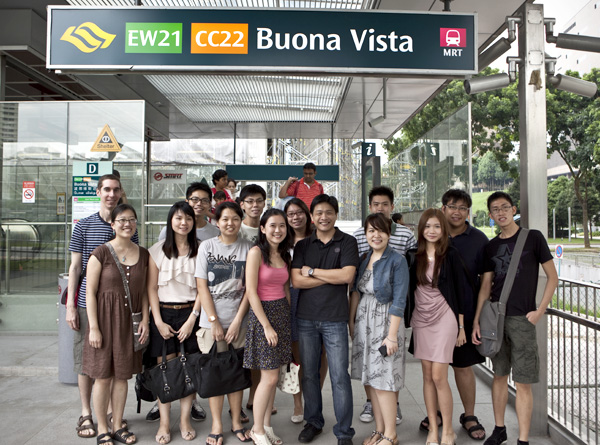 The opening of the Circle Line has made many great eateries more accessible. This time round, I brought a group of foodies to one of my favourite Peranakan Restaurant, Spice Peranakan which is conveniently located in the Biopolis which is a short walk from Buona Vista station. I have blogged about them previously when they were still at their old location at Bukit Timah Shopping Centre. They have since relocated to the Biopolis and are now opened throughout the day which makes it very convenient to get your Nonya fix!

Getting to Buona Vista MRT for those staying in the north is also much faster with the Circle Line; it used to take 31 mins from Bishan to Buona Vista using the NSL and EWL but with the Circle Line, it took only 16 mins!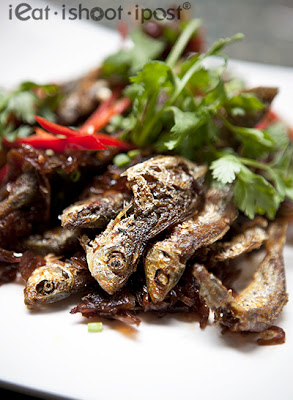 My usual must order dish is the Ayam Goreng with Tempra, but on this occasion I found another dish that I can highly recommend. Ikan Tamban (Sardines) is in season currently and these small little fish are very tasty. At Spice Peranakan, they managed to deep fry them till they are super crisp and can be eaten whole, stomach, bones and all. They serve it together with their superb Tempra which is onions which have been slow cooked till they are almost like a jam. Quite addictive and also great if you need extra calcium since you are eating lots of bones!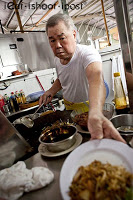 There are lots of great food around the Buona Vista MRT Station. Just across the road on the other side is Ghim Moh Market, home to one of the longest Char Kway Teow queues in Singapore. If you get there in the mornings, there is a perpetual queue of Char Kway Teow addicts getting their fix.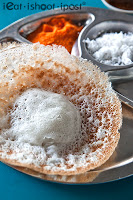 If you are looking for something a little lighter, then just across from the Char Kway Teow man is an excellent Indian stall called Heaven's Curry which sells freshly made appam. This dish is getting quite difficult to find nowadays and the appam at this stall is particularly fluffy, moist and slightly tangy from the fermentation of the fresh milk. Eaten with sugar and shredded coconut, it is one of the best breakfasts you can get.
Then over the other side, there is the famous Chwee Kway man who has been selling Chwee Kway since his teens. There is also a long queue for his handcrafted Chwee Kway. The topping here is different as it is savoury rather than sweet and he doesn't hide the fact that he still uses lard to cook his Chye Poh.
For more stuff to eat around the area, please check out my list of stalls at Ghim Moh Food Centre.