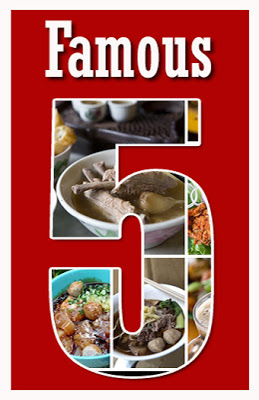 One of the most common questions I get asked whenever I meet new friends is "Where is the Best Char Kway Teow in Singapore? Or for that matter "Where is the Best Hokkien Mee, Laksa, Yong Tau Foo etc etc". Of course I direct them to this blog where they can read about the various stalls that I have written about over the years. But after a while, I realize that the blog has gotten rather big and most people just want a quick executive summary. So I have decided to try to come up with a series of posts which sum up what I feel are the most famous and popular stalls in Singapore.
As you can appreciate, each stall in this blog is written one at a time over a period of 6 years. When I sat down to edit my latest book "Only The Best", I realized that looking at all the stalls at a glance is quite different from reviewing them one at a time. So the five stalls that I list here are not necessarily the top five in terms of my ratings. Rather, it is a summation of popular opinion as well as my personal experience with the stalls over the years.
I have purposely limited it to the best 5 so that if you were to meet me on the streets and asked me to suggest a few places for you to eat Char Kway Teow, then these are the stalls which I would tell you about because they would be the most famous and established stalls. However, if you are a seasoned foodie who are looking beyond the familiar favourites, then you should check out the rest of the stalls which I have blogged under my Char Kway Teow label.
So here are Singapore's Famous Five Char Kway Teow in no particular order: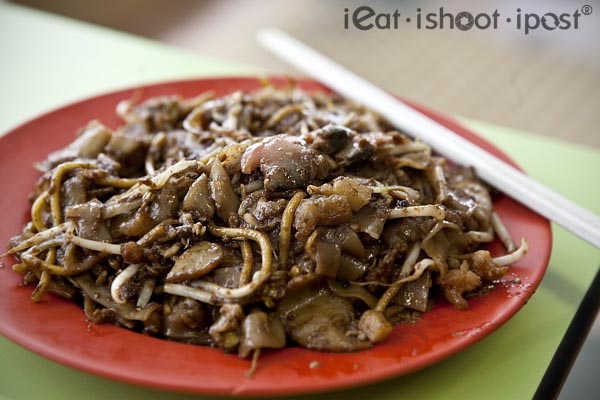 A favourite amongst the public, they have won numerous awards including being crowned winner of the Street Food Masters for Char Kway Teow. The secret is in the increased amount of eggs he puts into each plate of Char Kway Teow. It seems that his Char Kway Teow is best eaten when there is a big crowd and when he is frying a large volume at a time!
Outram Park Fried Kway Teow Mee
Hong Lim Market and Food Centre
Blk 531A, Stall 02-17
Mon – Sat: 6am to 4.30pm
Closed Sun and PH
Hillstreet Char Kway Teow (Click to read)
This is my personal favourite and also very popular amongst our readers. He likes to add lots of bean sprouts and gu chai into his plate of Char Kway Teow and uses a very interesting technique of tossing the noodles with a pair of chopsticks together with his ladle. He was a huge hit last year when I invited him to take part in our Ultimate Hawker Fest where for the first time, he cooked his Char Kway Teow over a charcoal fire! The good news is that one of his sons has decided to take over the stall from him, so now we can enjoy his Char Kway Teow for at least another generation!
Hill Street Fried Kway Teow
Blk 16, Bedok South Road, #01-187
Opened for lunch till about 4pm. Then around 6pm till all he runs out of food.
Closed on Mondays
Guan Kee Char Kway Teow (click to read)
This Char Kway Teow stall has the reputation of having the longest queue! I wasn't all that impressed on my first visit but subsequent visits prove that the queue of people know what they are queuing for. Uncle tells me that he might only be frying for another two years or so until Ghim Moh Food Centre is due for renovations. With no one to take over the wok, you better head there quick before he retires!
Guan Kee Char Kway Teow
Ghim Moh Food Centre
#01-12
9.30am to 2.30pm
Closed on Mon and Fri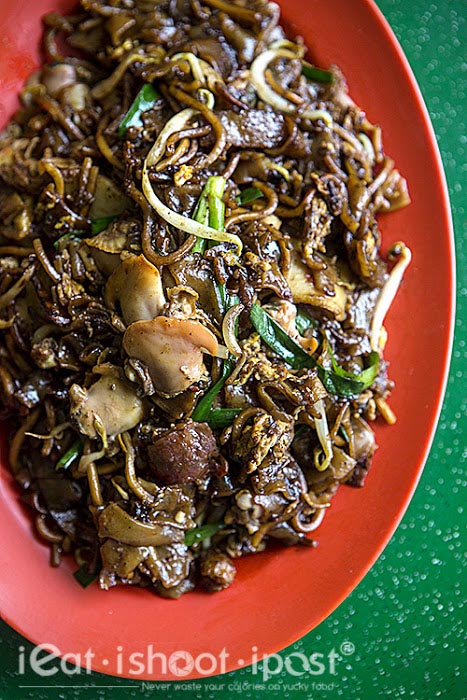 No. 18 Zion Road Char Kway Teow (click to read)
I have always found the Char Kway Teow at Zion Road very sexy which is why I went to his stall when I needed a photo for my new book. Again, this is very popular amongst our readers and it is one of the reasons that people visit Zion Road Food Centre.
No 18 Zion Road Fried Kway Teow
Zion Road Riverside Food Centre
Stall 17
12pm – 3pm/6pm to 11pm daily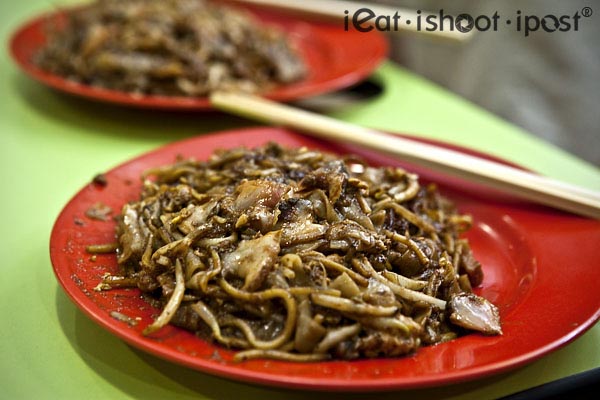 Hai Kee Char Kway Teow (click to read)
Hai Kee is better known as the Char Kway Teow that used to be at Margaret Drive Food Centre. Since the closure of the centre, he has shifted to Telok Blangah. When he was at Margaret Drive, people used to line up outside his stall before he even opened. Now the queue at Telok Blangah is much more manageable. He makes it a point to fry only one plate at a time and so be prepared to wait for your plate.
Hai Kee Char Kway Teow
(Formerly from Queenstown)
Telok Blangah Crescent Food Centre
#01-102
5pm to 10pm Closed on Sundays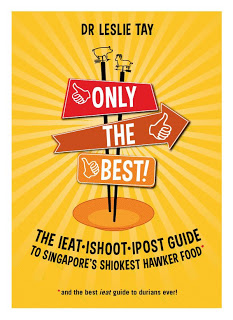 For a handy listing of Singapore's Best Hawker Stalls, so checkout my latest book: Only The Best! Available at all major bookstores now!