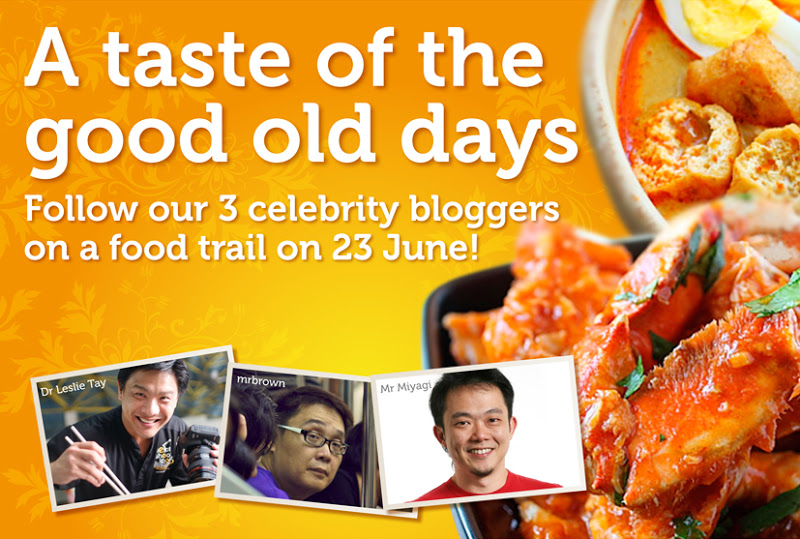 My 18 hour food trail with Mr Brown and Mr Miyagi starts tomorrow at 8am and we will eat our way across Singapore till 12 midnight! Along the way we will document our exploits via Twitter at #sgmemory. I shall also be updating my facebook and twitter pages on the go so you too can join in the fun.
As you follow our trail, you too might suddenly have that "Ay, I remember a really great Roti Prata in that same coffeeshop" moment. That's when you let us know about your recollection about the place via Twitter #sgmemory. At the same time you can also record that priceless memory for posterity on the Singapore memory project website: bit.ly/sgmemoryfood or via the Singapore Memory Iphone App.
Hope to hear from you tomorrow!