It is time to settle the issue of the Chicken Rice at Margaret Drive Hawker Centre which has been a subject of much confusion. When I blogged about Xin Ji Chicken Rice years ago, many readers have written in to tell me there the chicken rice stall there was not the original one and that they had moved to another location. As with lots of these stories, I have difficulty trying to substantiate it and so I basically left it hanging. (Very much like the chicken)

This time round, I had the opportunity to personally talk to the son of the owner of that original stall at Margaret Drive when I heard over the forum that they have reopened their stall in the new Mei Ling Street Food Centre. According to him, (this is his version of the story) his mother was the original stallholder at Margaret Drive. However, some 15 years ago, she suffered a stroke and so they stopped selling their chicken rice. The owner of the stall then rented it to new tenants who took over the stall but used the same name. A few years later the son decided to reopen business again but this time over at Mei Ling Street Food Centre. Now, if you have another version of the story, do share it with us here!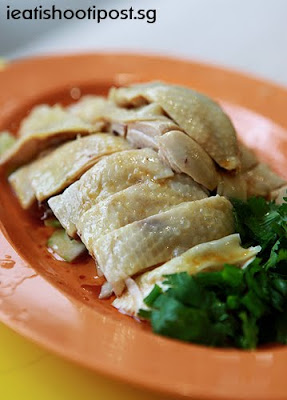 As far as chicken rice goes, this is yet another good one, though not head and shoulders over the rest. The rice was good, the chicken was good and the chilli was good. The owner specifically said that theirs is a Cantonese style chicken rice which means that they don't use any ginger in the preparation of the rice or the chicken. I would give all three items 4/5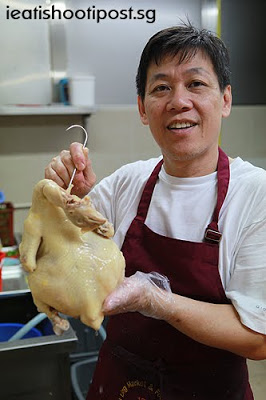 Conclusion
I am quite sure there are many long time fans of this stall who have followed them from their days at Margaret drive. There was one such Professor from NUH who was dining there that day and he is one of those regulars there who attest to its goodness. So if you are a long time fan, why don't you lend your support for this stall?