My book, "The End of Char Kway Teow, and other Hawker Mysteries" will be published soon (mid Dec). I have been working on the book for the last six months and now we are just putting the finishing touches on the cover. The title of the book is derived from my previous post on Hai Kee Char Kway Teow where I lamented that I may not be able to eat a Char Kway Teow worth the calories in my retirement years. There really are only a handful of men left who can really fry Char Kway Teow, so I have renewed my efforts to seek the last of the Char Kway Teow men out. I am hoping that I would be able to find a stall where there is a young and energetic next generation hawker who will be able to preserve this very Singaporean of dishes!
If you haven't realised it yet, Singapore Char Kway Teow can only be found here in Singapore! Yes, we are talking about the type with cockles and sweet black sauce. The ones in Penang are more savoury then sweet and are quite a different entity. According to this uncle, this Teochew dish can't even be found in Swatow. It is a dish which evolved out of what our Teochew forefathers could do with whatever produce they could find in Singapore.
And one of the things that you can find in Singapore Char Kway Teow are cockles. Cockles, or Si Ham as we call them here are ark clams whose unique feature is their bloody red colour. As such, they are rightly called blood cockles and they actually contain haemoglobin, the same stuff that makes human blood red. Cockles dwell in mud flats where the oxygen level is low, so that haemoglobin enables to cockles to survive in that environment where they feed on detritus and phytoplankton. As food, they are a rich source of protein and iron.
Many hawkers nowadays buy their cockles already shelled. So they simply have to open the plastic bag and the cockles are ready to use, blood and all. So when I saw the bucket of cockles in this uncle's stall, it was a signal that we are looking at someone who is passionate enough about his char kway teow to want to spend the time to shell his own cockles. According to him, cockles still taste better if they are freshly shelled. Although I am not a big fan of cockles and would normally leave the cockles aside, much of the unique taste of Char Kway Teow still comes from the "blood" that they add to the Char Kway Teow during the frying process. So whether you like it or not, without Si Hum, Char Kway Teow will lack that unique taste.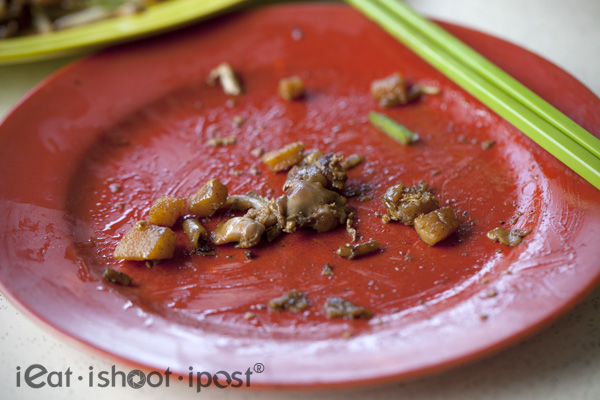 My finished plate of Char Kway Teow
Since Char Kway Teow is probably the Health Promotion Board's poster boy of unhealthy hawker foods, it is not something I eat that often. When I do eat Char Kway Teow, I usually limit my consumption by sharing it with someone else. But every once in a while, I manage to find one that is so addictive that I find myself finishing off the plate before I can come to my senses. That is just my own indication that the Char Kway Teow is that good.
When I was a kid, we often bought Char Kway Teow that was fried by a lady in a coffeeshop opposite our block (229) of flats in Toa Payoh Lorong 8. In those days, the hawker stalls were situated at the front of the coffeeshop and when I tarpau (buy home) Char Kway Teow, I often would wait in front of the wok watching the aunty fry her Kway Teow. I wonder if younger readers actually know how Char Kway Teow is fried since most of the stalls are located at the back of the coffeeshops nowadays? Anyway, the reason I am telling you this story is because the Char Kway Teow at this stall really reminds me of the one this Aunty used to fry. The Kway Teow is sweet, fragrant and lively and the pork lard is crunchy and savoury. Yes, it might be just lard, sweet sauce and cockle blood, but in the right hands, the combination is magic. 4.5/5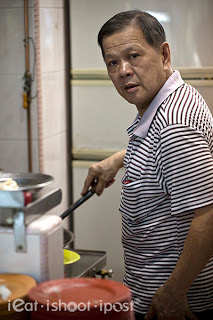 Conclusion
Here is another Char Kway Teow man whose Char Kway Teow legacy will end when he retires. He has been frying Char Kway Teow for nearly 40 years since the time he was at Wayang St (Teochew St) but he has no son to take over his ladle. Better enjoy it while he is still around frying it!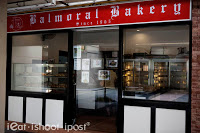 Thanks to Jingwen for the recommendation