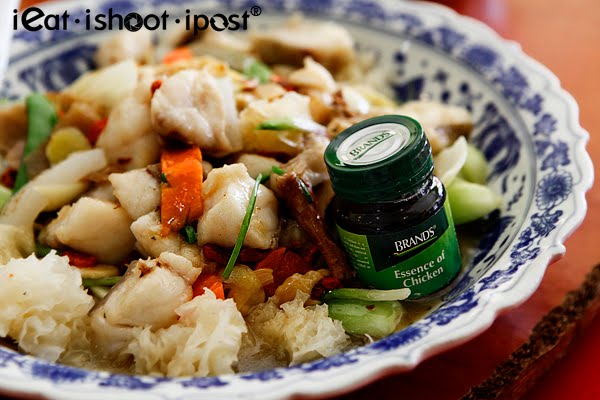 Stir Fried Grouper with Brands Essence of Chicken
Sandakan really is a food tourist's paradise. The seafood is abundant and fresh and the people here really know how to cook it into a tasty dish that hits the spot. When you eat the food there, you can't help but feel that the food is an extension of our own Cze Char cuisine. In fact, any Cze Char chefs seeking inspiration might find that a trip to Sandakan would shake them out of their Culinary block.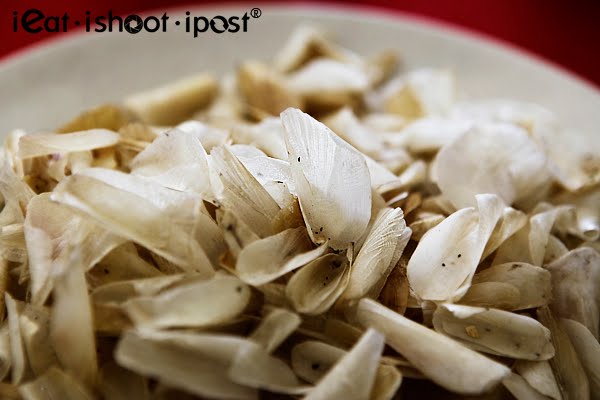 Dried Grouper Scales
One of the ingredients that is in vogue now in Sandakan is the use of dried fish scales to cook soup. We had this very nice fish soup which was cooked with these fish scales which gave it a nice and smooth texture like a dilute version of shark bone soup.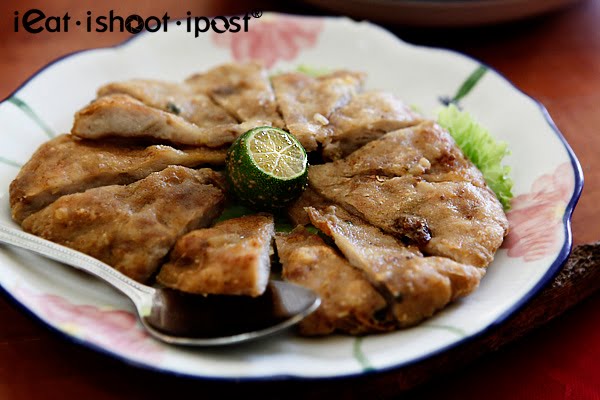 Salted Fish with Pork Pancake
The one dish which I still dream about eating is this Salted Fish/Pork pancake for which we ordered two extra helpings. Sandakan produces some of the best Salted Threadfin and they use this in a lot of dishes. With this particular pancake, they mixed the salted fish with fish paste and mixed it with pork collar which have been cut into small cubes to retain its chewy texture. It is then flavoured with ginger and other spices, coated and fried. Man it was good! 4.75/5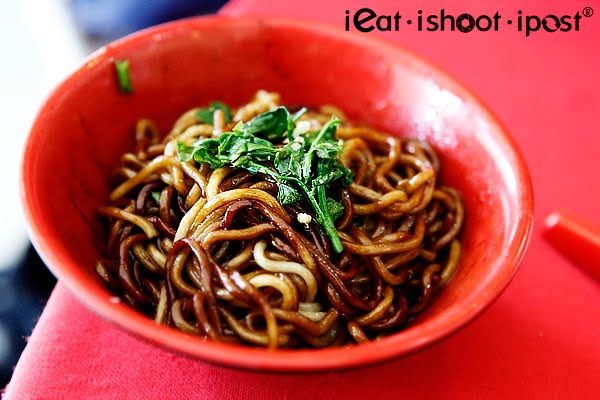 You know you are in Malaysia when you get served noodles with the signature thick dark soy sauce. You don't need to taste it, one look and you know its gotta be good! Agree?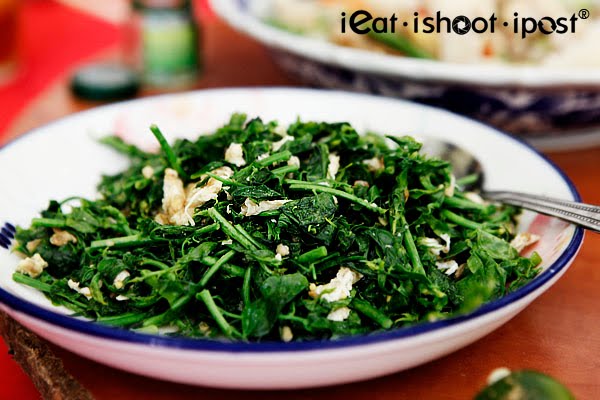 Another unique dish which you can find in Sandakan of which I have grown very fond of, is this plant which they call "Xu Jai Yip" (shoot of a young tree). They can prepare it in many ways but the texture and flavour is very unique and tasty. Its got a texture which is like Ti Wang Chye, tender and sticky but not as sticky as Ti Wang Chye. In fact, I like it better than Ti Wang Chye. Wish we could get it here in Singapore. 4.5/5
Conclusion
Sandakan is really an undiscovered seafood paradise. We are just waiting for Air Asia to start their direct flights there to plan our next trip!
Upate on the 2010 Community Project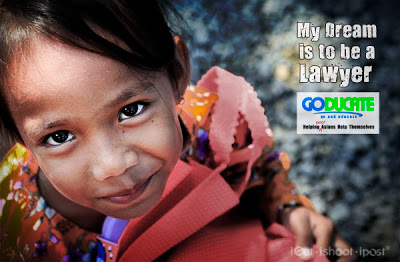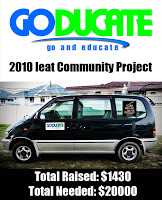 As you are aware, our Community Project for 2010 is to raise $20K to sponsor a van for the kids of Sandakan. So far we have raised $1430 through the Peramakan makan session as well as through donations by our supporters. You can donate towards the van as well by donating directly to Goducate under the ieatishootipost Van project! Just write to me and I will forward the details to you.
I am in the midst of planning other events to raise money. If you or your organization can help in this area please write to me at [email protected]
You can read about the plight of the kids here.
The Goducate website is at www.goducate.org.