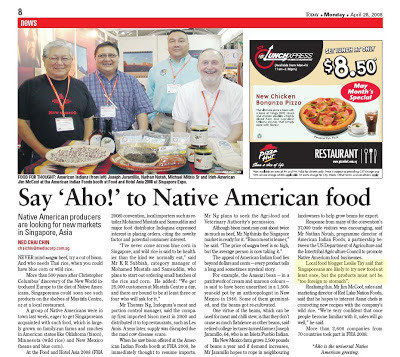 Has anyone else tried native American food? I certainly haven't.
Wouldn't mind trying a Bison ribeye steak with blue corn though.
So do you all agree with me that Singaporeans are willing to give new foods a go as long as there is a common point of reference? By that I mean that when you eat Bison, you can relate to it because you think of it as another form of beef. But if you were presented with, say Widgety Grubs, you might not be able to stomach it since you would have a difficult time trying to liken it to something else.
I think that's the problem with Ang Mohs and Durians. The smell and taste of Durian is so unique that they find it difficult to have a point of reference to something they are familiar with. And when the closest thing they can think of is smelly socks, it's no wonder they don't enjoy it!