With yummydummies, PK, smart, liverpool, iwatch_ueat and tamago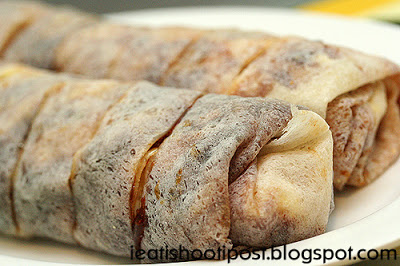 Oh yes! I think I have found my perfect Poh Piah! I remember eating these few years ago when someone ordered it for a lunch meeting. But at that time I was not blogging yet, so I did not bother to take down details of the Poh Piah. Now I can photo archive it for posterity!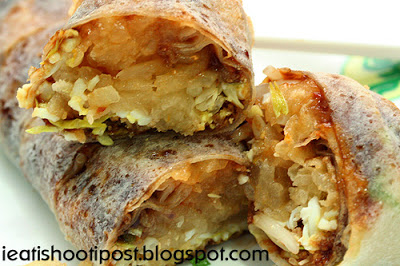 This strength of the Poh Piah lies in the skin…. literally. Although it is super thin, it is amazingly resilient. Even when you Tar Pow it, it doesn't get soggy, but retains its chewy, slightly gummy texture. I derive a lot of pleasure chewing on the skin which is almost like chewing gum (but not quite). The filling is marvellous too. The layer of crunchy stuff remains crunchy while the turnips are still moist and sweet. If you put in XO Lup Cheong, King Prawns and maybe even some freshly peeled Crab Meat, this could be transformed into my vision of a Dream Poh Piah! 4.5/5
Conclusion
So far the best Poh Piah I have eaten! The magic is really in the skin. I will need to try the famous Joo Chiat Poh Piah one of these days in order to see if this one can be topped!