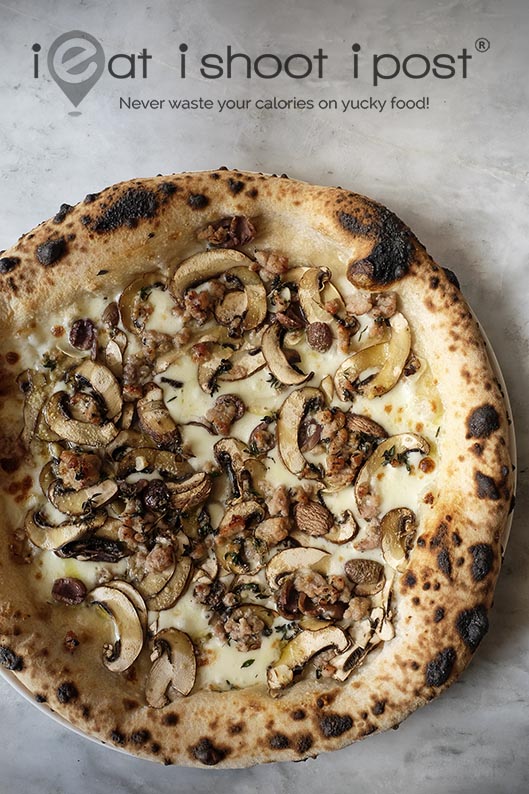 Motorino, One of New York's best pizza, now in Singapore
Pizzas have come a long way in Singapore since I was a kid.  My first encounter with the pizza was with Pizza Hut which introduced Singaporeans to the all American pie back in 1981.  Soon after, the local chain, Milanos began to cash in on the craze and I can still remember ordering their heart shape pizza to celebrate Valentine's day with a young and lovely Rockett Girl. (She's still lovely and young….)  Then there was Rocky's pizza whose extra large family sized pizza was just about enough to fill the tummy of a very hungry teenager back then.  I have only a vague memory of Shakey's pizza, but I think they were also around in the late 80's.  The pizza scene then went through the dark ages for most of the 90's and early 2000s. It has been said that that the dawn of the age of artisanal pizzas  in New York was around 2004 with the opening of Franny's in Prospect Heights and Una Pizza Napoletana in the East Village. The age of the artisanal pizza in Singapore must have started just before 2007 when I first started writing about pizzas. That was when I first discovered the wood fired pizza oven and fell in love with what can be considered the closest thing that the Italians have to hawker food.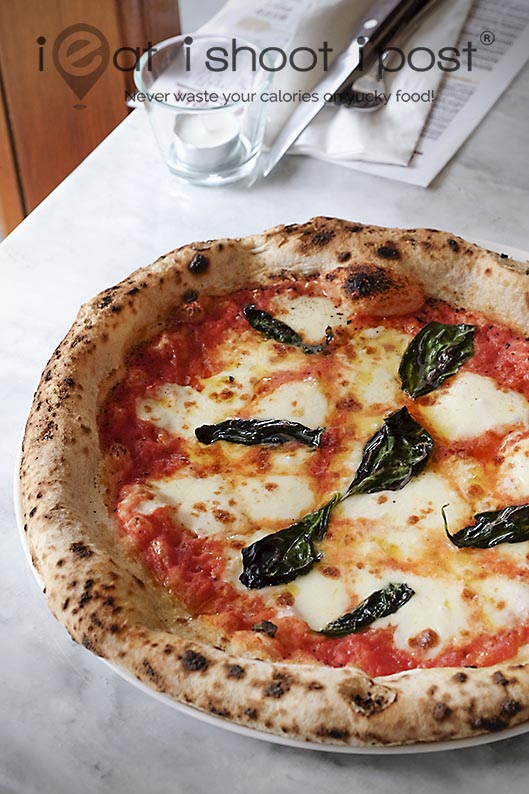 I love pizza for the same reason that I love hawker food.  It's the kind of simple fare that you can just enjoy eating every day.  It's got character and stay-ability, a bit of history and perhaps most importantly, artisans that spend their whole lives making just the one dish.
So, I went crazy over pizza a few years ago and started making Napoletana style pizza at home.  I poured over websites like Jeff Verasanos pizza recipe and studied every single detail about how to make the perfect pie.  I bought books like Peter Reinhart's Artisan Breads so that I can learn to make my own sourdough culture.  I would have gone ahead and built a wood fired oven but my plans were discovered by Rockett Girl who promptly put a stop to that dream.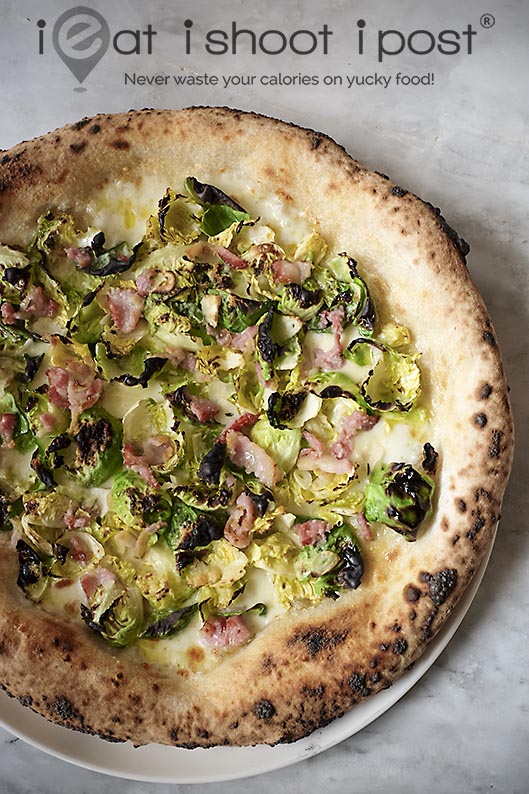 Pizza fanatics will tell you that pizza psychosis is a condition which is very real amongst its practitioners and it affects men more than women for some reason.  Pizza psychosis is a mental state where your mind is fixated on how to get the mix of flour, yeast, salt and water to become that perfect pie which is characterised by the artisanal leopard spotting, a pillowy cornicione and a rustic crumb structure with just the right amount of snap and the perfect chew.
Pizza aficionados who have had a brush with pizza psychosis find an instant camaraderie with others who have similarly been fixated by the enigmatic pie.  All it takes is a few comments about the hydration levels of the dough and the length of the fermentation and an instant bond is formed.  I have experienced it on numerous occasions overseas and experienced the same kindred spirit when I met Chef Mattieu Palombinos when he was in town to open Motorino Singapore.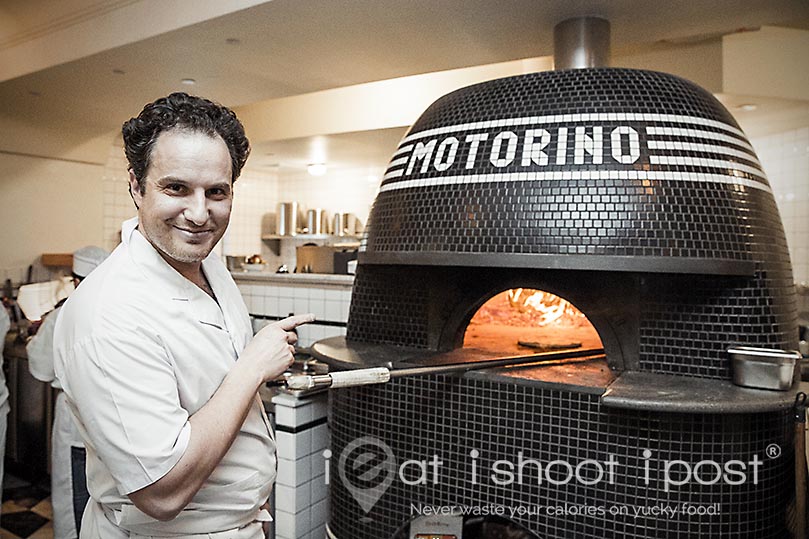 There are two things I have noticed about people who have been afflicted with pizza psychosis.  First, it seems that it is a condition that almost always affect men and second, it is a condition where the person can't help but openly share their pizza recipe with whoever is interested!  If you had looked at Jeff Verasano's website, you will know exactly what I mean.
I had a great time learning from Chef Mattieu as he shared his obsession with the Neopolitan pizza. It took him more than half a year of experimenting before he managed to perfect the Neopolitan pizza dough and opened the first Motorino in New York. The dough is made from Italian Caputo flour which has to undergo a minimum of 30 hours of fermentation before it is shaped and shovelled into the Italian wood fired oven.   He also uses only buffalo mozzarella from Campania which he had to order by the tonne when he opened the Singapore branch!  The tomatoes weren't D.O.P but were a good quality San Marzano tomatoes and the pizzas get a drizzle of an organic Italian olive oil just before it hits the oven.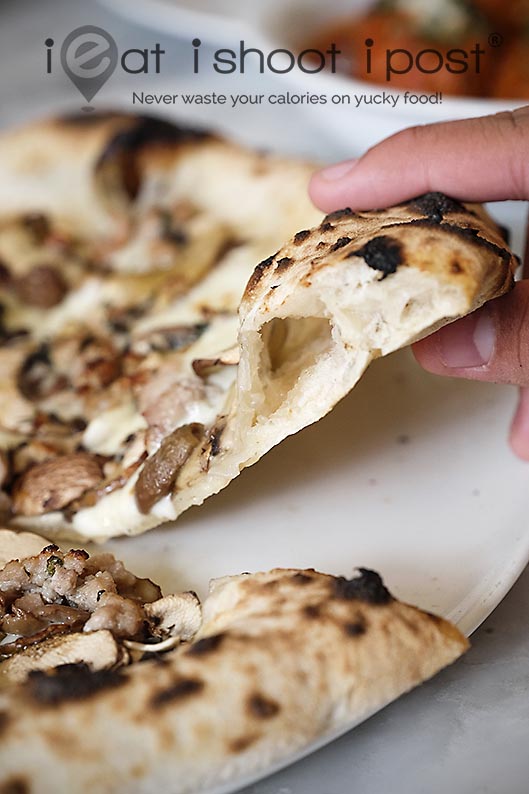 Motorino in Singapore is owned by Francis and Carol who were so overwhelmed with the pizza they tasted at the branch in Hong Kong that they knew they had to bring it to Singapore.  Francis tells me that one of the challenges they faced was that many Singaporeans actually complaint about the leopard spotting, commenting that the pizza was burnt and cannot be eaten!
I guess I can't blame pizza novices who are not used to authentic Neopolitan pizza.  Of course, there is a fine line between a good char and chao tar (burnt).  If I were to blindfold you and give you a slice of the charred crust at Motorino, you won't tell me that it tastes burnt. I have tasted pizza which is burnt before (my own actually) and so I can tell you that you will know it's burnt when you taste the bitterness of the carbon in your mouth.
The signature pie at Motorino is the Brussel sprouts and smoked bacon pizza.  At first, it might strike you are a very unusual combination, but the crunchy sweetness of the brussel sprouts with its caramelized charred tips actually work really well with the smoked pancetta!  Of course, purists would go for the Marinara or the Magherita which are the classic flavours for Napoletana style pizzas.   4.25/5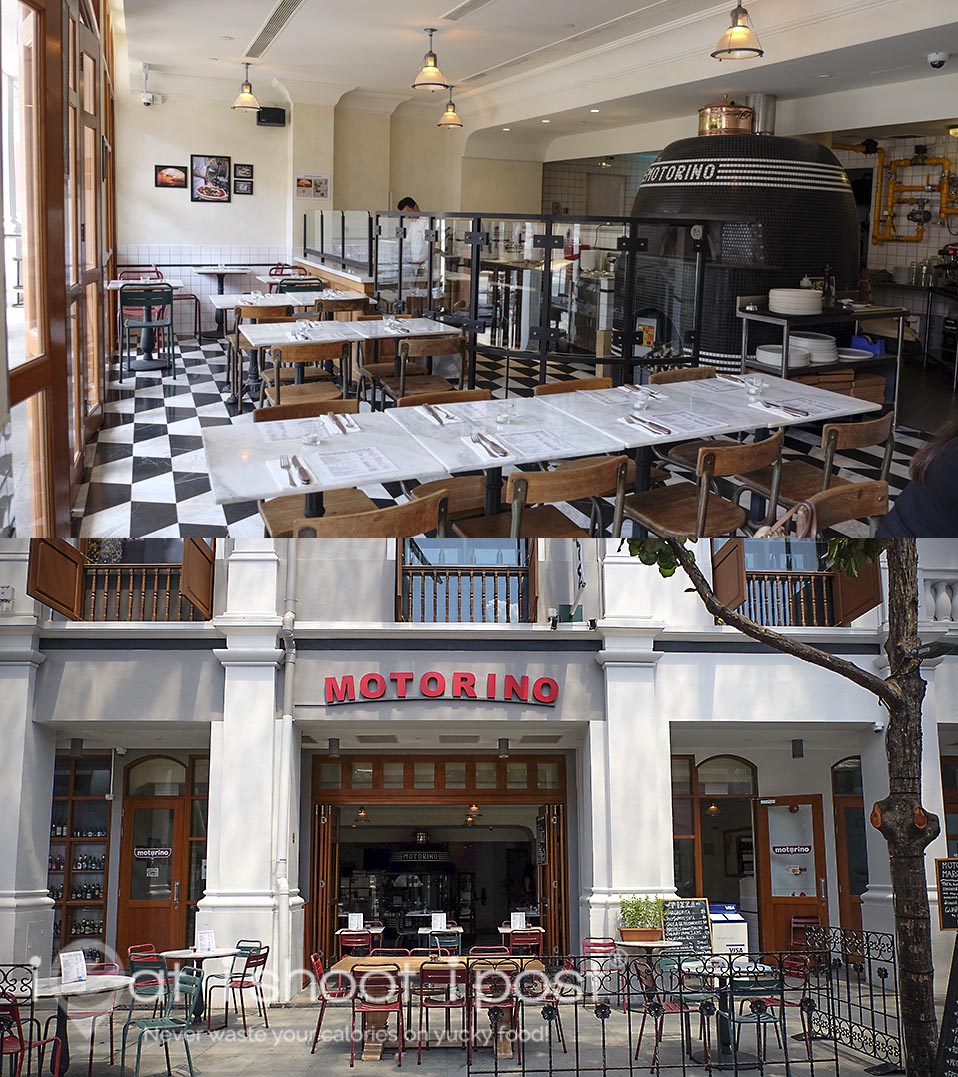 Conclusion
Motorino is great news for fans of Napoletana style pizzas.  Whiles it is true that it will not qualify to be certified as Vera Pizza Napoletana due to some technical details, it very much embodies the spirit and character of a Napoletana style pizza. If all you knew about pizzas were the American style thick/thin crust pizzas, then a visit to Motorino might just change your mind about what a pizza is supposed to be!
Special Lunch deal for ieatishootipost fans!
Any pizza on the menu with either a mixed salad or two chicken wings for $25.  Just flash this post on your smart phone to enjoy this promotion.  Available for weekday lunch only. Promotion ends 31 Aug 2015