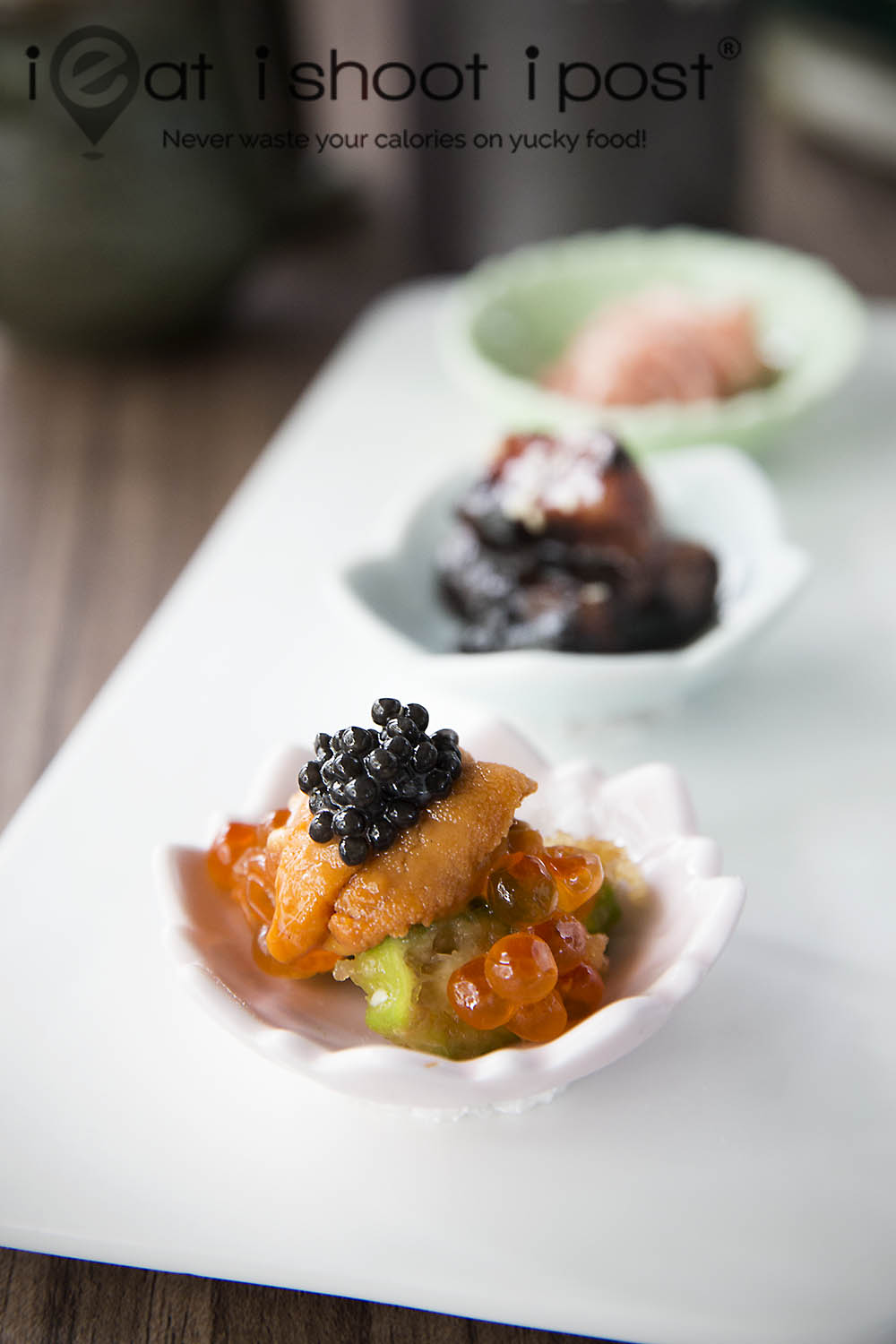 Fans of Chef Benson Teo will be happy to know that he has now moved to bigger premises where there is a proper kitchen to offer a full spectrum of cooked food aside from sushi and sashimi.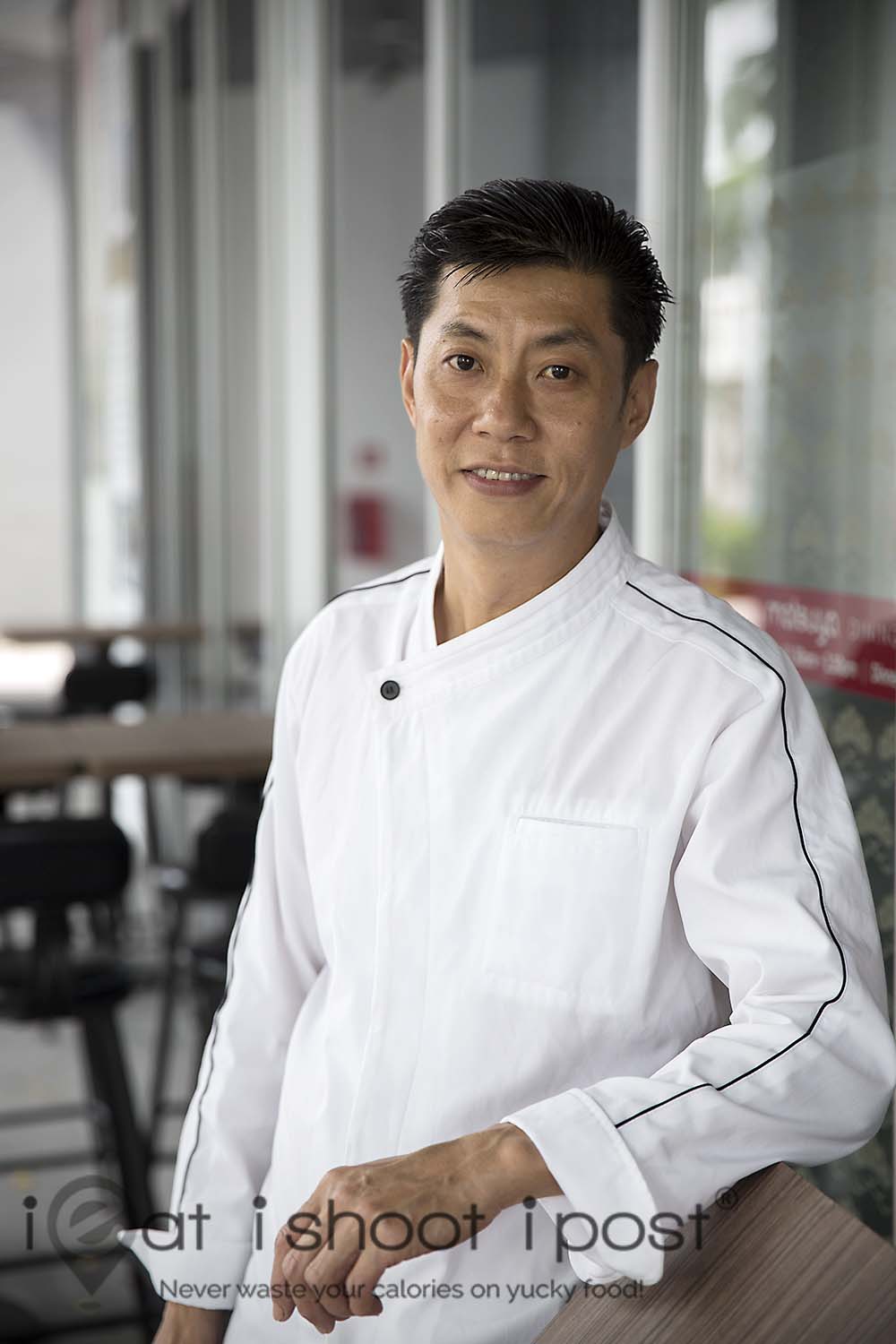 I first wrote about Ben when he was at Matsuya Sushi Bar.  It was his first venture after working at various Japanese restaurants for over two decades.
What I like about the place is the casual atmosphere where you can enjoy quality fish at a reasonable price.  By reasonable, I mean omakase sets which include fresh otoro, uni and Japanese wagyu priced between $100-$150.
I don't know about you, but I find it more comfortable being served by a local sushi chef because of the language barrier I experience with Japanese chefs.  When you are sitting at a sushi bar, being able to hold a conversation with the sushi chef is part and parcel of the whole sushi experience.
I have always liked Chef Ben's sense of balance for flavours.  His kani, negitoro and ikura don, is one of the best I have come across.  But at the old place, he only had a blow torch and a broiler so there was never a chance to try his grilled, simmered and fried dishes!  So, I was excited to learn last year that he would be moving to bigger premises which will have a proper kitchen!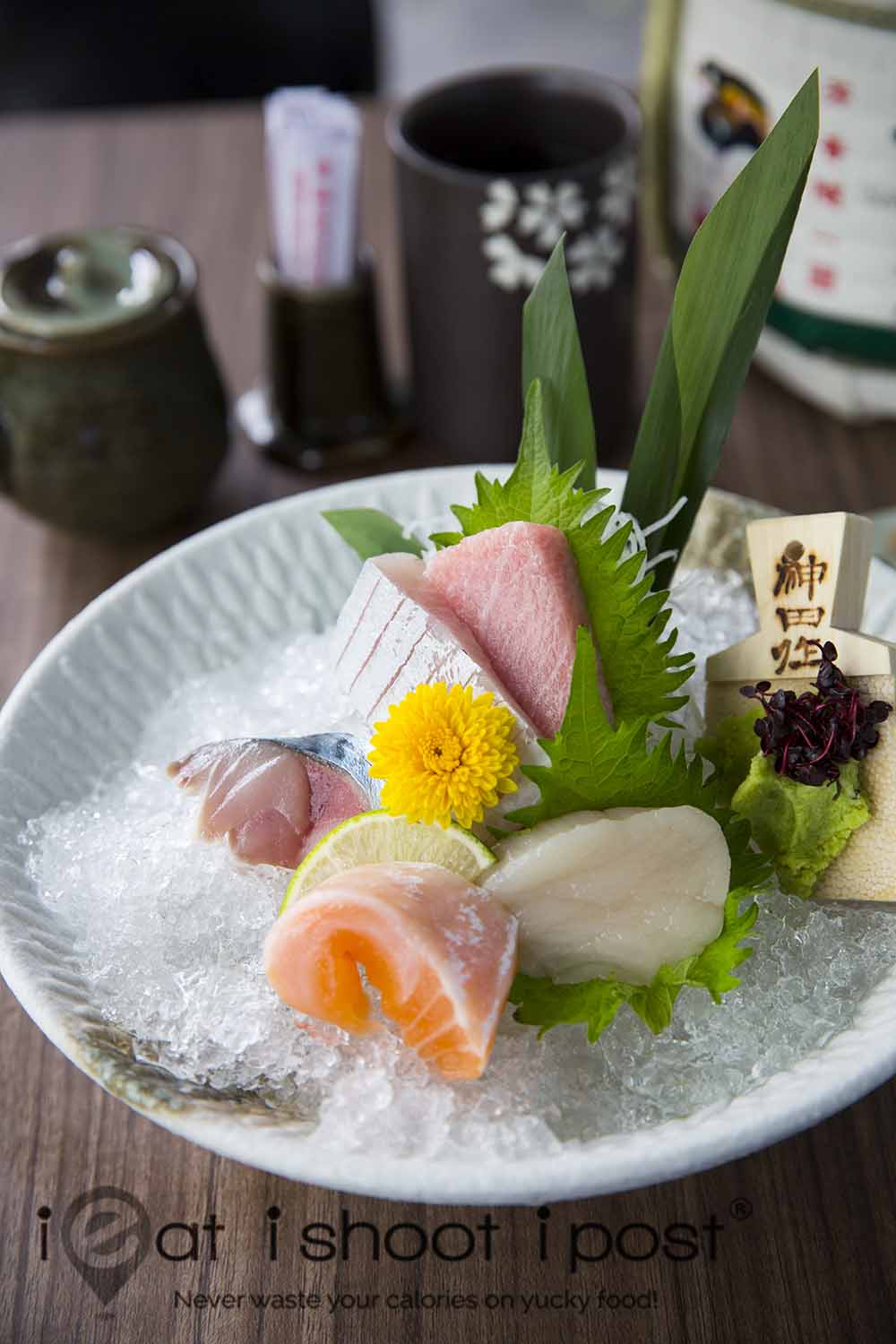 The quality of the fish at Matsuya dining is very good.  It isn't super high end like what they would use at $400 omakase places but it is more affordable while not sacrificing on quality.  The tuna and hotate for instance are fresh, not frozen and thawed.  Although he doesn't specifically go for the top tier tuna like those that come from Oma, the quality is very good. I got to try his nama saba and it doesn't have that off-putting fishiness. (Some people like it, but I am very sensitive to it) Hikarimono (silver skin fish) like saba turns fishy very easily and so it's good gauge of freshness of the fish as well as the chef's skills of preparing it for sashimi. 4.5/5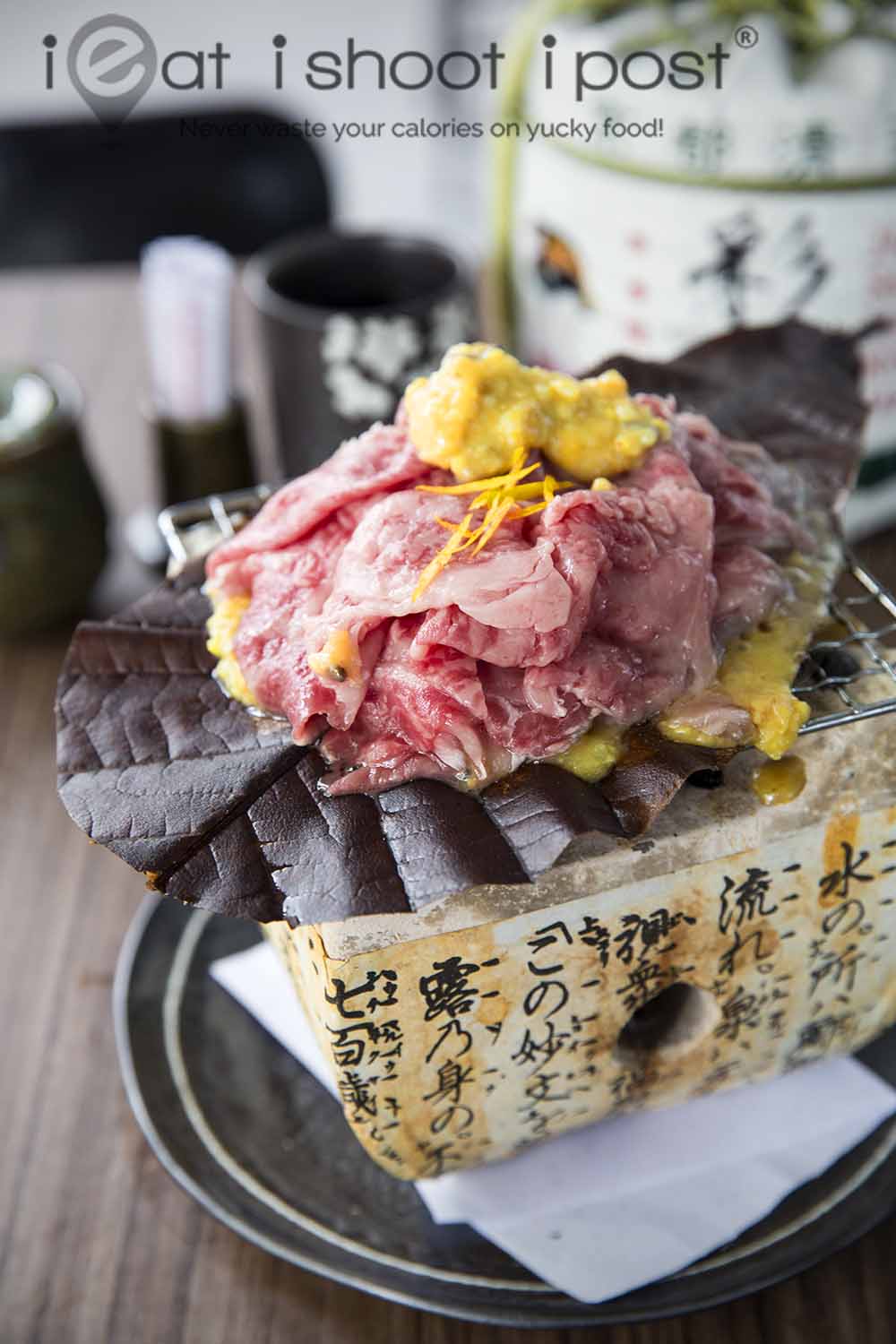 Chef showcased his hobayaki where he piled thin slices of well marbled Miyazaki A5 wagyu over a pool  of ginger flavoured sweet miso paste.  Needless to say, this was one of the highlight of our meal. The ginger miso paste was very well balanced and paired with the beef very well without overwhelming it. 4.5/5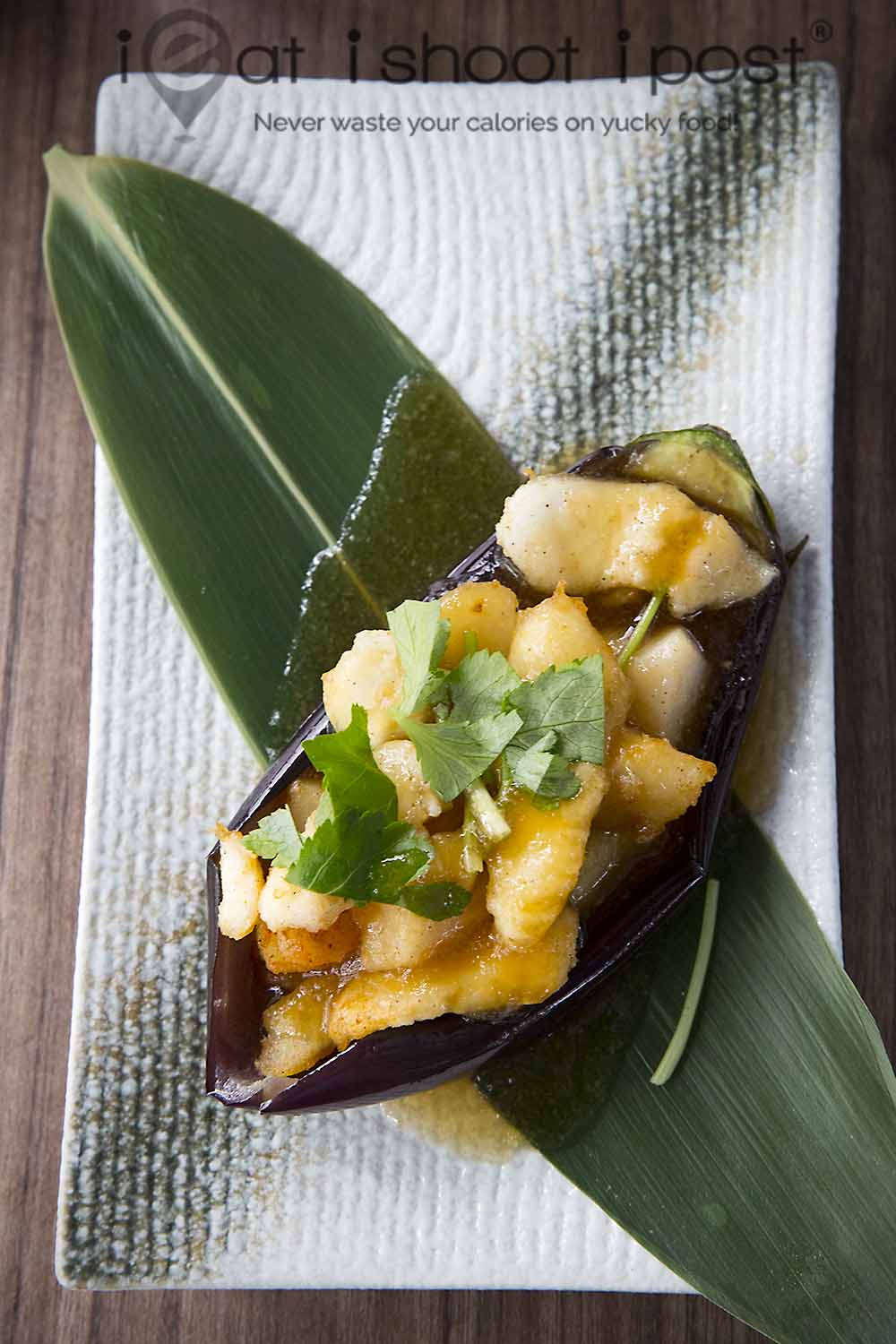 The next course was an egglant dish where the flesh of the eggplant is first scooped out and then deep fried and added back to the shell with fried hirame (halibut) and scallops.  The fried items were then topped with a dashi based sauce with grated daikon.  It was good but I felt the sauce could have had a bit more punch. 4/5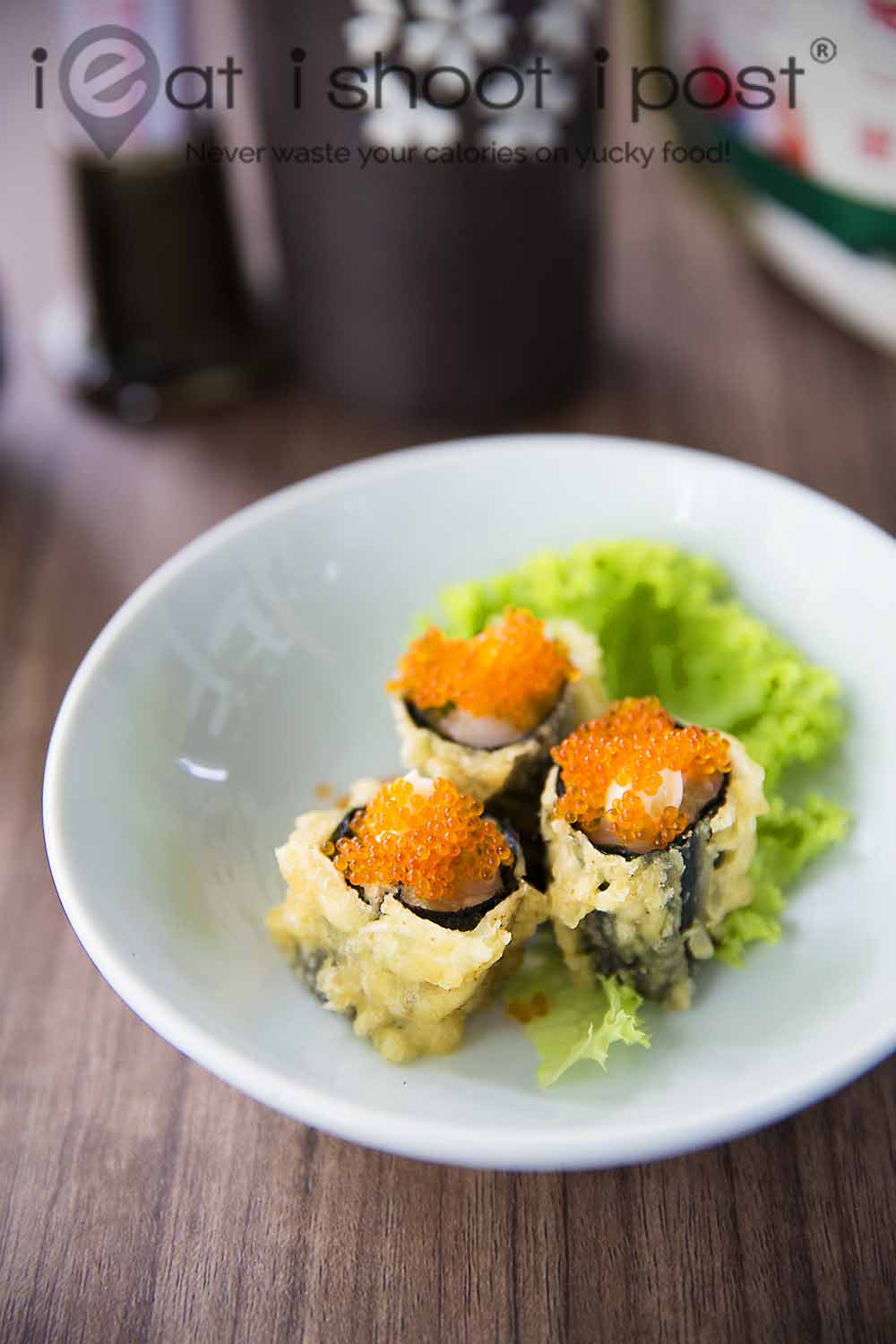 The one dish I was ambivalent about was the tempura prawns and asparagus wrapped with nori.  It just didn't resonate with me.  3.5/5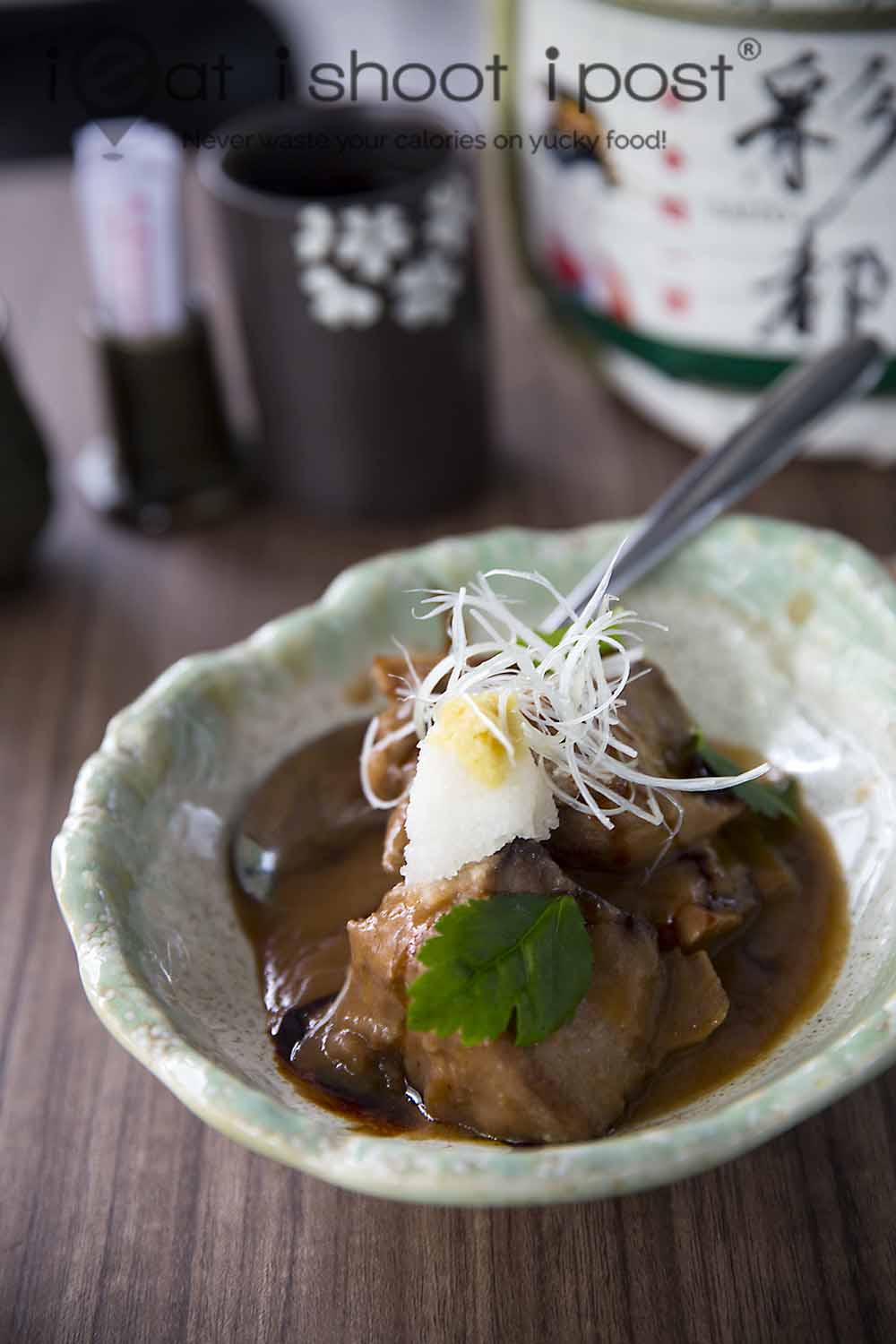 Our kakis were treated to a simmered kama toro (tuna collar) which is the kind of thing that was begging for a bowl of rice.  This is a special dish that chef serves whenever he can get his hands on the belly part of tuna collar.  It's not available all of the time, so you will be very lucky if you get it as part of your omakase meal.  4.25/5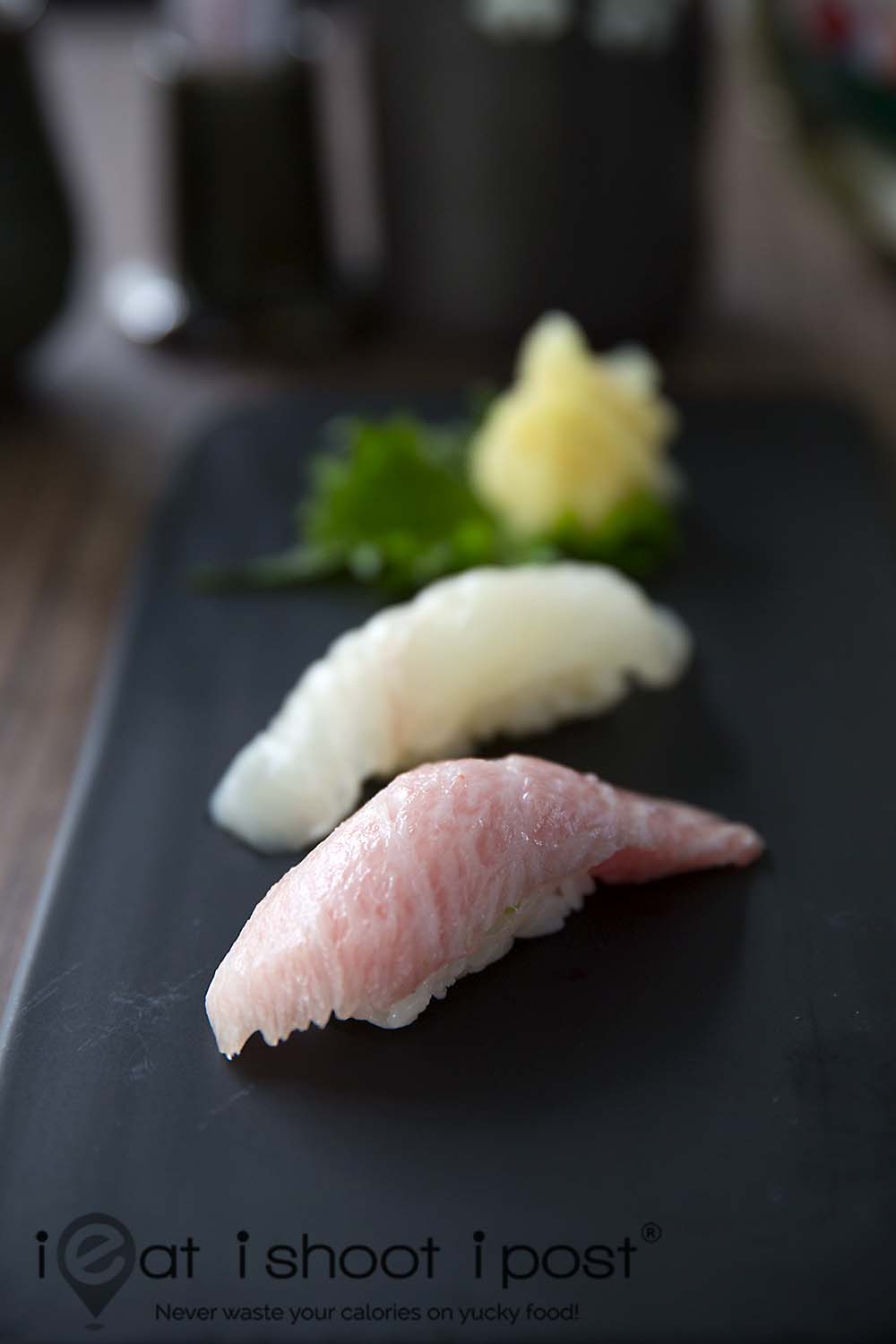 With the new dining concept, Chef has steered away from being a Sushi Bar to an omakase dining concept.  You can still sit at the counter and order a sushi course, but it would be a shame not to be able to taste some of the cooked food.  That said, the sushi is very good and if you are just looking for a sushi meal.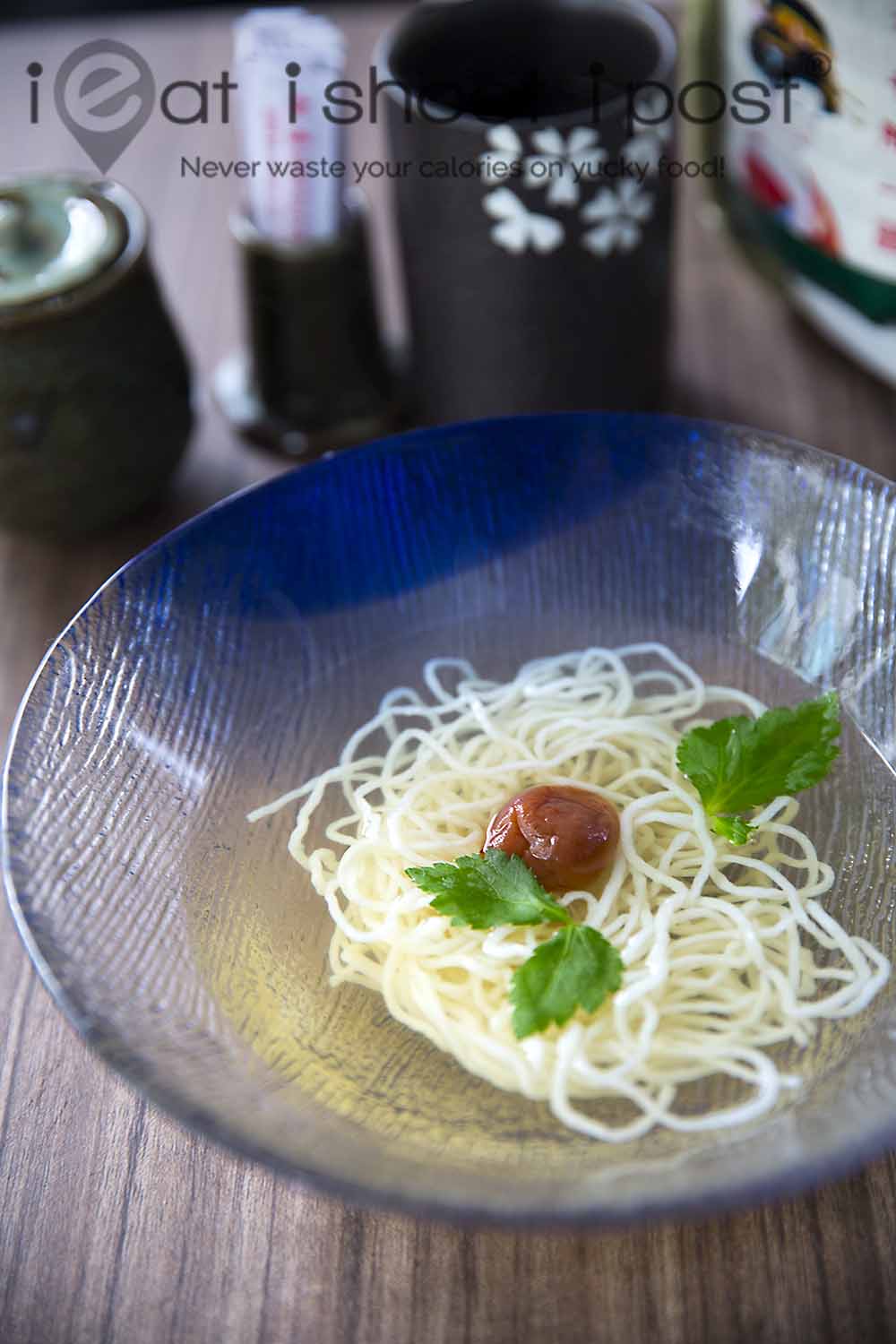 The final dish of the savoury course was a fish meat somen in clear dashi.  The noodles were satisfyingly crunchy and chewy at the same time.  The dashi broth could have been a little stronger. 4.25/5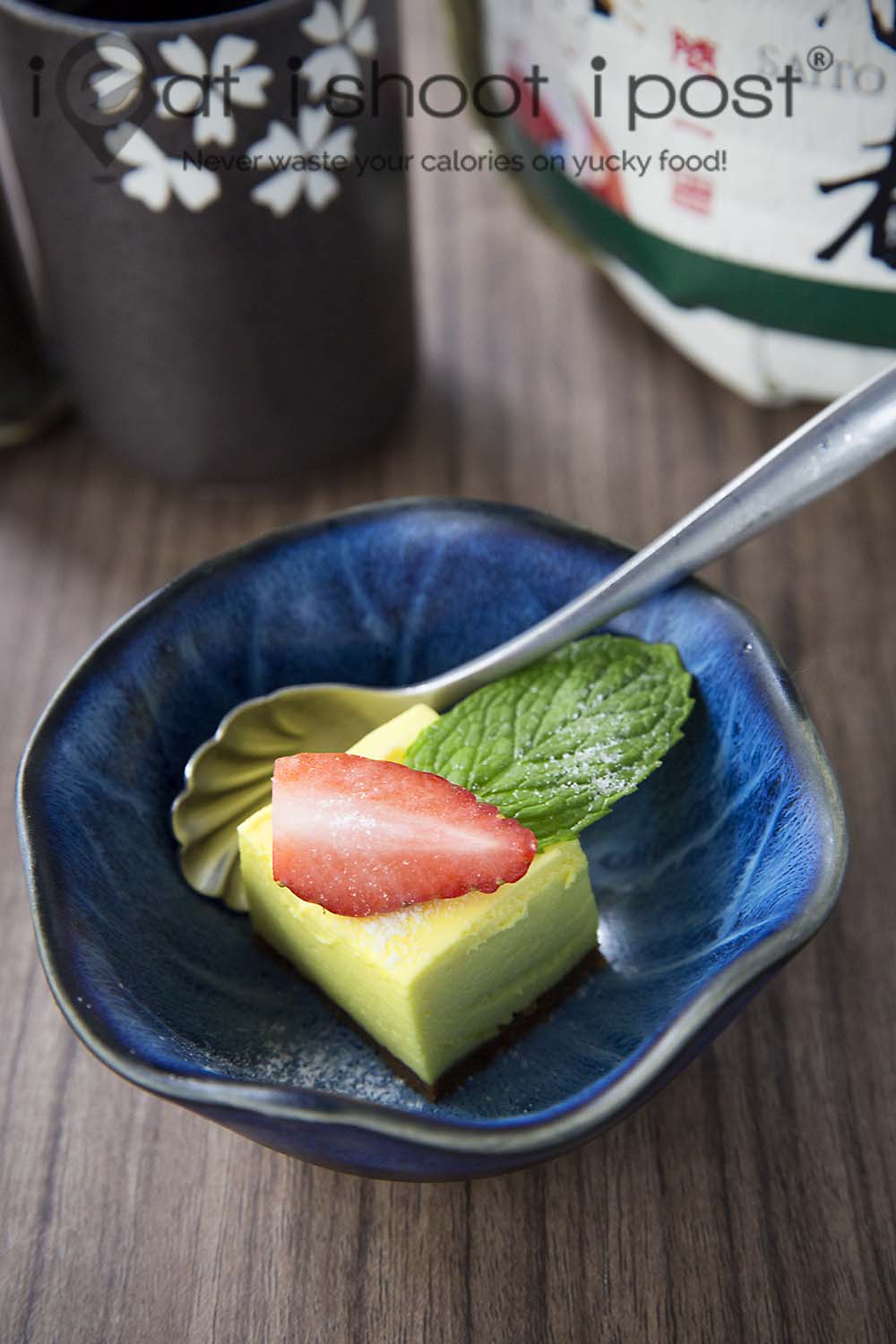 For most Japanese omakase restaurant, dessert is almost like an afterthought.  Most would simply serve a slice of fruit just to end the meal with something sweet.  We were given a slice of cheesecake which was made in-house.  It was a sweet ending to a great meal but not something I can rave about. 3.5/5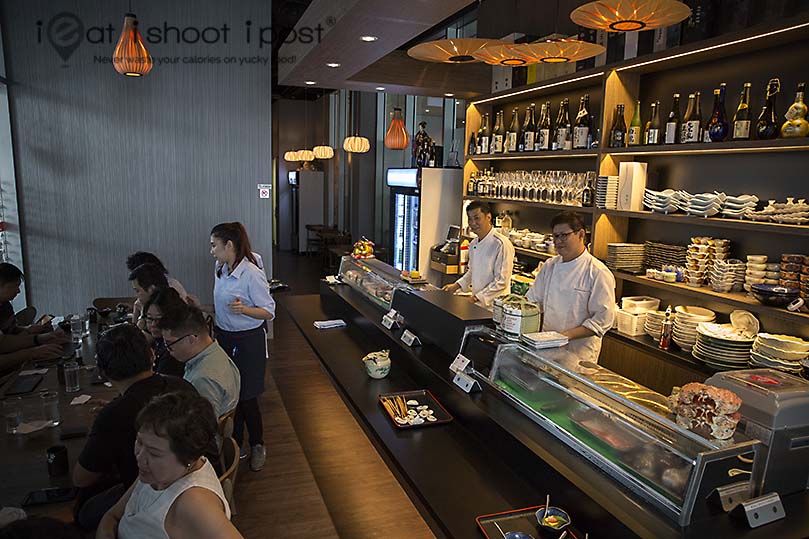 Conclusion
Mid range pricing, mid to upper end quality.   Worth giving a try if you are looking for a quality Japanese restaurant that you can go back to on a regular basis.
Special Ieatishootipost Mother's Day 8 Course Set $88+
(Valid till end May 2018)
1. Appetiser: Onsen tamago uni ikura with truffle oil
2. Sashimi:  Otoro, kanpachi, botan ebi, akami, hotate
3. Yakimono: Ebi Miso yaki
4. Nimono: Braised foie gras beef roll
5. Agemono: Sakura Ebi no kakiage
6. Anago rice bowl
7. Asari osuimono (clam soup)
8. Dessert: Tofu Cheese