This stall has closed. The owner has retired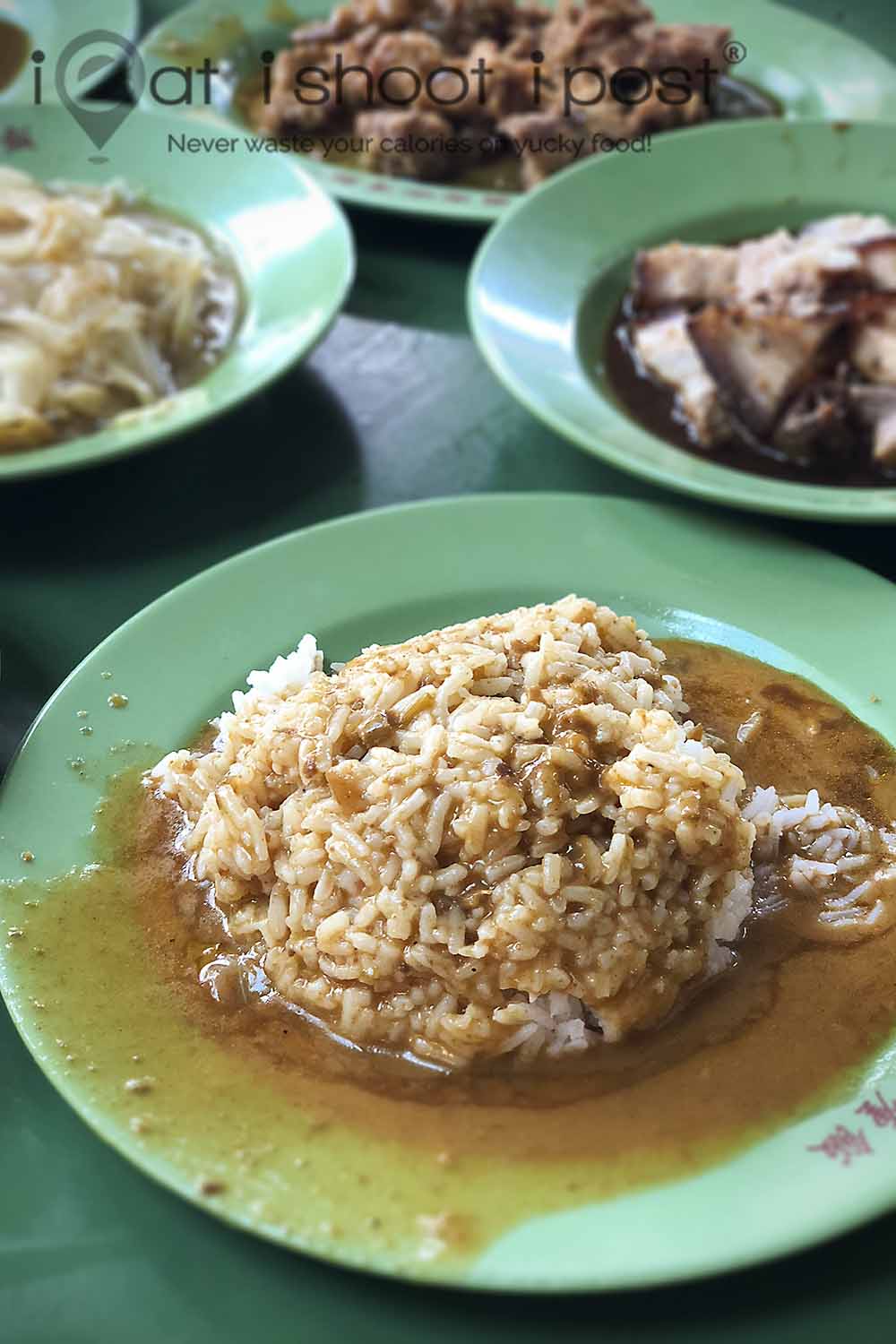 There has been much talk about Singapore seeking an intangible heritage item for the Unesco list.   I am not sure if Hainanese curry rice would be iconic enough to be THE intangible item but I think there is enough grounds for it to at least make it into the shortlist.
The dish is a tapestry that pays homage to our multicultural society.  We have the British to thank for the pork chops, the Nonyas for the chicken curry and chap chye (stewed cabbage)  and the Hainanese cookboys for marrying the two together.  It really is Singapore on a platter which you can't find it anywhere else!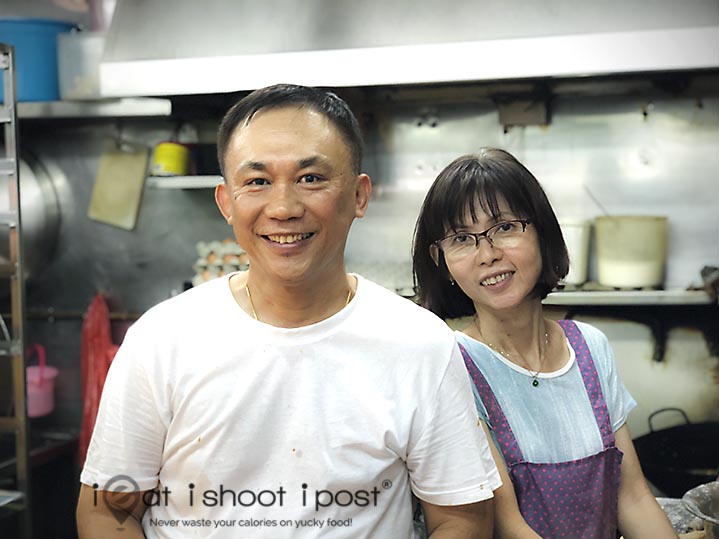 Most people consider the splatter of dull orangey curry, coffee black braising sauce and insipid greenish cabbage to be an ugly, even nauseating mess.  Hey, I know how you feel —  I feel exactly the same when I look at some pieces of modern art!  But the Hainanese cooks were not fine dining chefs and Hainanese curry rice was not meant to be eye candy.  However, no one will dispute its power to placate a voracious appetite.
The history of Hainanese curry rice can be traced back to at least the early 1900's. According to Mr Wong Kar Kwung, 57, his grandfather was selling Hainanese curry rice along the streets even before the war.  However, the dishes which were offered in those days were vastly different from the iconic dishes that make up Hainanese curry rice today.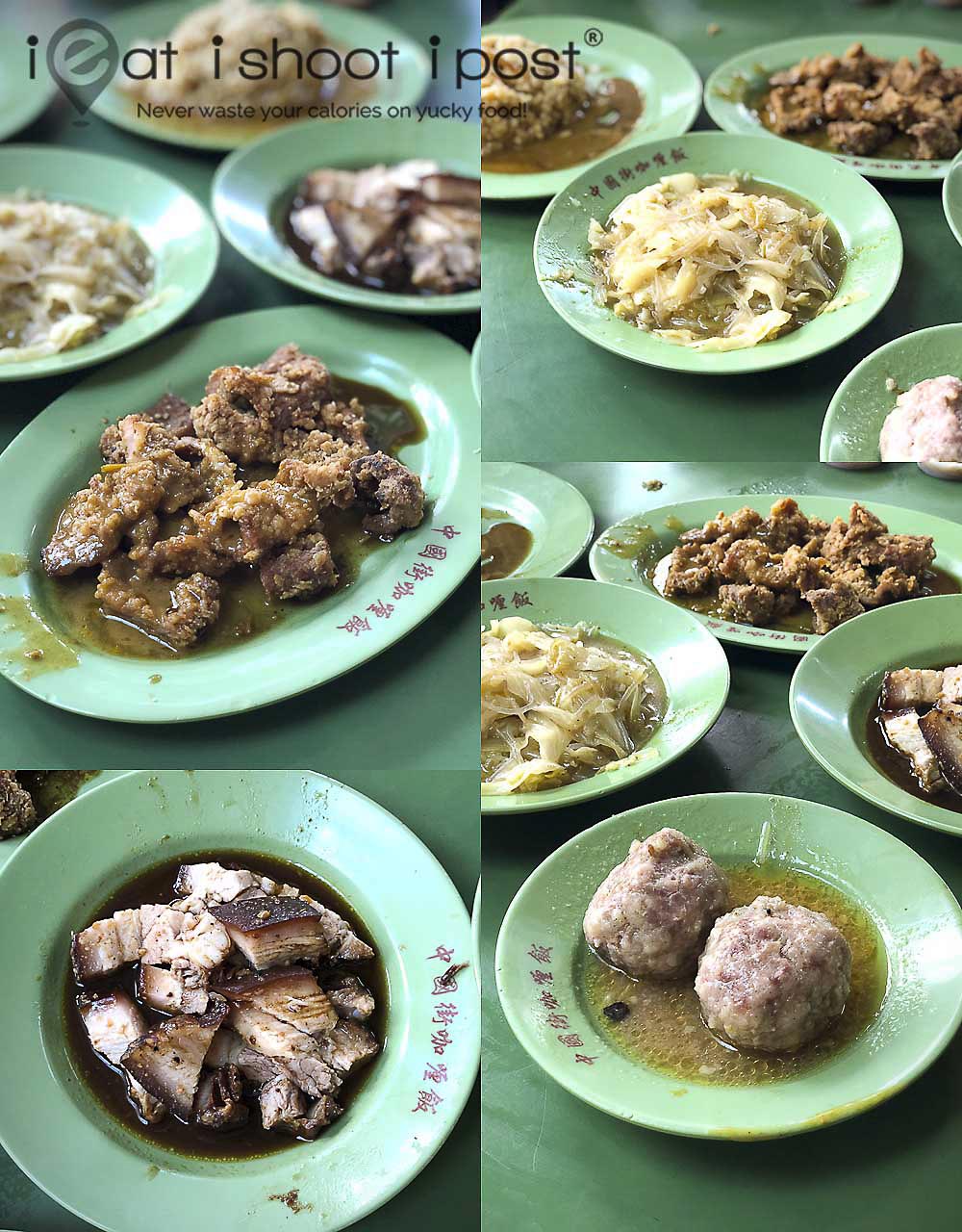 Hainanese curry is quite different from the usual "chicken curry" we  we are used to.  It is more gooey as potato starch is added to the gravy to thicken it and is not spicy.  It is mild enough to completely drench the rice without getting you bloated after lunch.  I have been trying to get a recipe online, but most chicken curry recipes are the more typical Nonya style curry.  The sauce here has enough ooomph without being overpowering although I would have liked it a little more punchy.  4.25/5
Their braised pork is very good.  Mr Wong still insists on using fresh Indonesian pork belly as the texture is better.  Each slab is slowly braised till the fats are buttery soft yet still maintaining its structural integrity.  The sauce has enough salty punch and marries perfectly with the curry.  4.5/5 I also like their minced pork balls (lion head) which is well seasoned and has a bouncy bite.  The chunky pieces of onions also adds extra crunch and flavour. 4.5/5
Their chap chye is very good, but kept simple in order to keep prices low.  Aside from the cabbage and a robust hae bee (dried prawn) flavour, there aren't many of the other stuff like tau kee (bean curd sticks), black fungus, pork belly etc.  It is stewed until it is smooth and gooey which goes really well with the curry.  4.25/5 Last but not least, I also enjoy their pork chops which have a really tasty and crunchy batter that adds a nice contrast to the whole dish.  Mr Wong uses thinly sliced thigh meat which is marinated overnight in order for the flavour to fully penetrate into the meat fibres.  4.5/5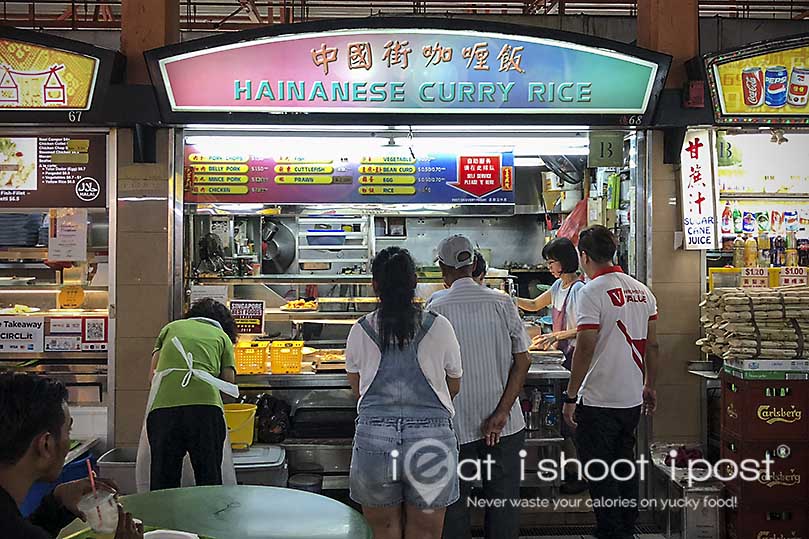 Conclusion
In case you are in the CBD area and craving for some Hainanese curry,  there's a good chance that this third generation stall at Maxwell Food Centre will be able to hit the Gastronomic spot!