This stall is closed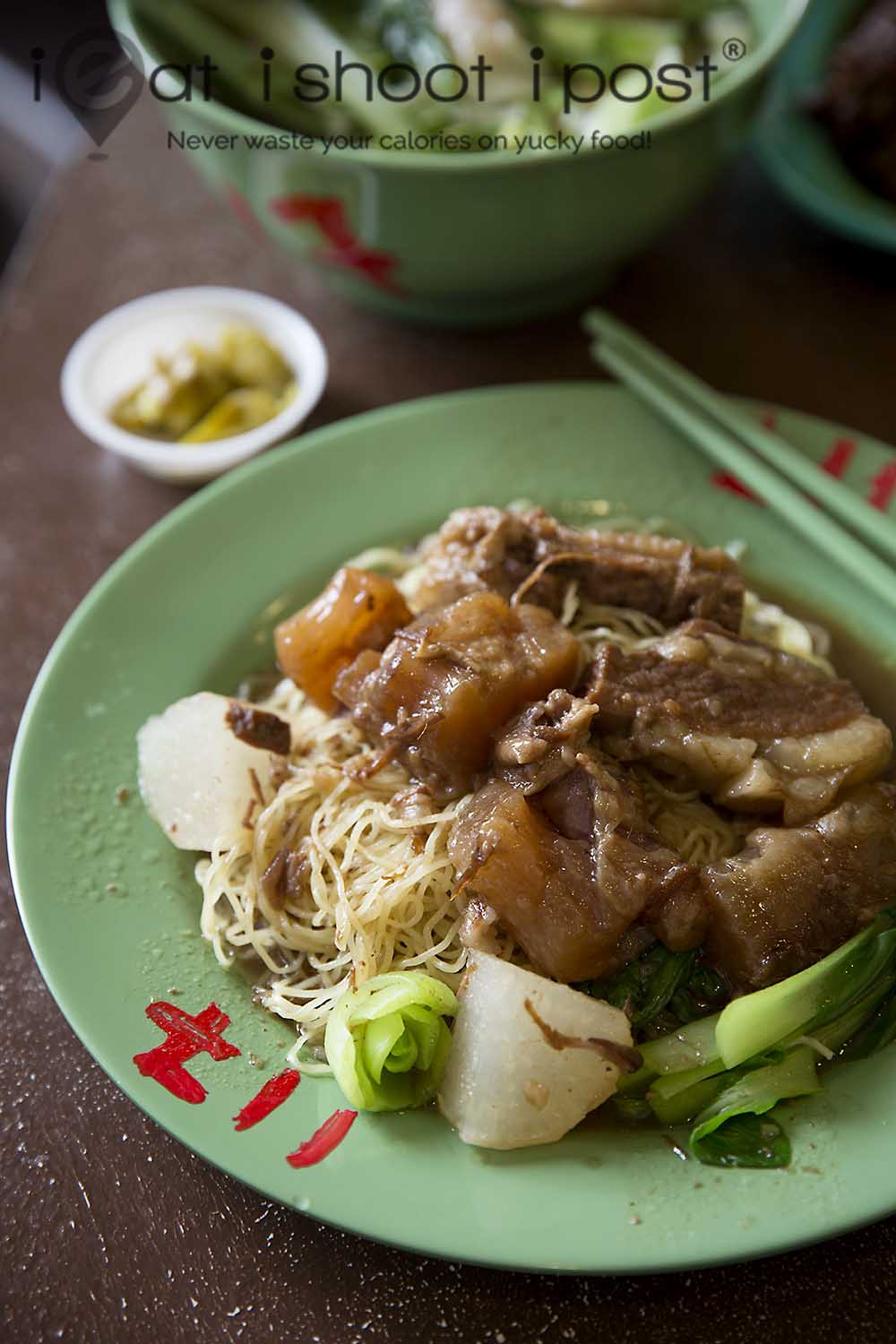 I love ngau lum!  (Cantonese style stewed beef brisket)  It is one of those things that I really like but never to eat much of when I was a kid. (or even now!)  It was such a treat whenever mum brings back ngau lum meen (beef brisket noodles) for lunch after doing her marketing!
Ngau lum refers to the beef brisket which is the part of the cow between the front legs.  Not only do the muscles here get plenty of workout, the layers are intersperse with tough connective tissues which means that when the meat is cooked over a long time, it becomes really tasty and all that collagen turns into wonderfully smooth and  tacky gelatine!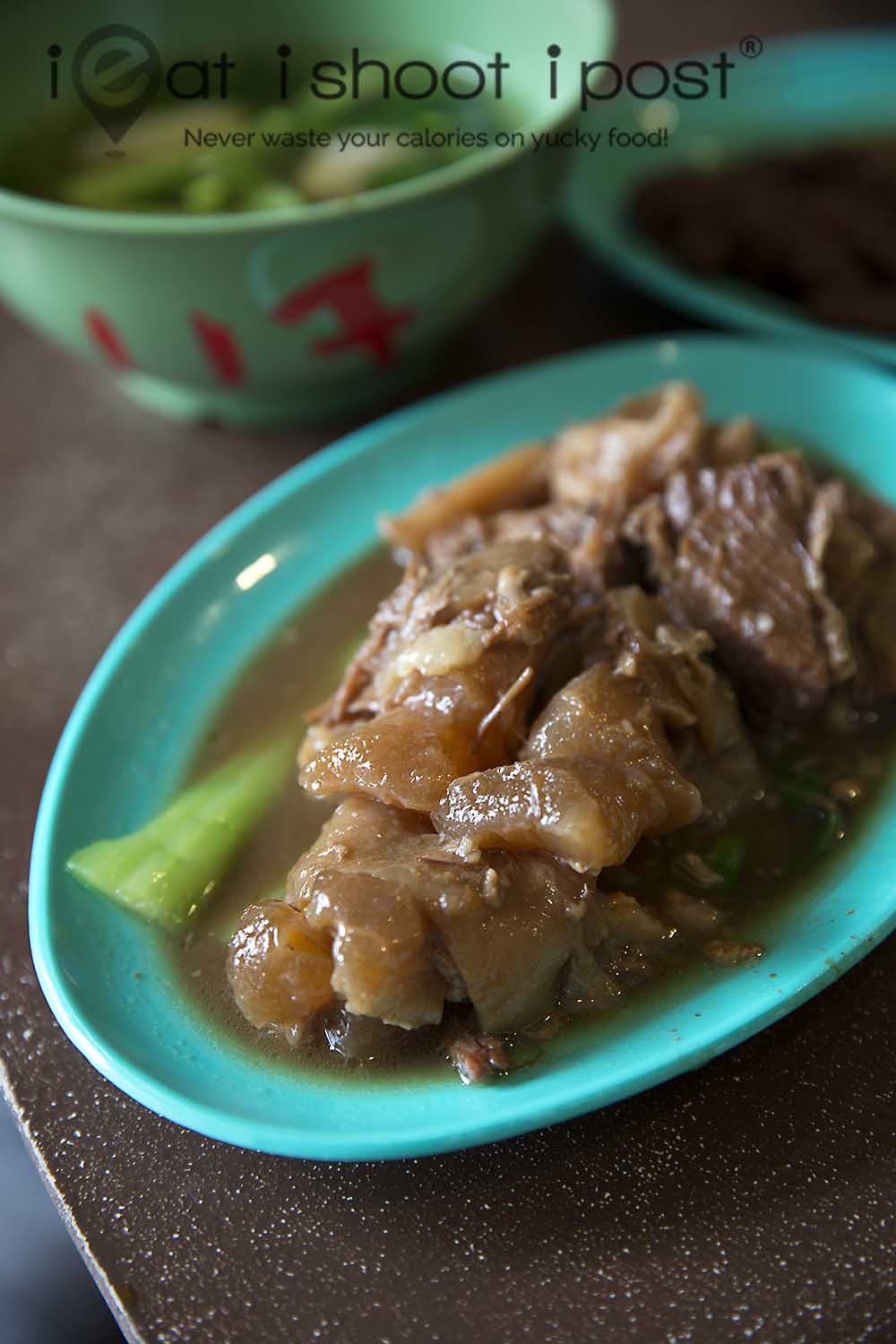 It's not easy to find good ngau lum meen nowadays.  The last stall I blogged about, Tau Fatt Hou, was back in 2012.  Unfortunately, the owner has since retired.  One of the problems with the dish is that beef is an expensive ingredient which means that a plate of ngau lum meen cannot be priced at $4.  This makes it difficult for it to be a "hawker" dish.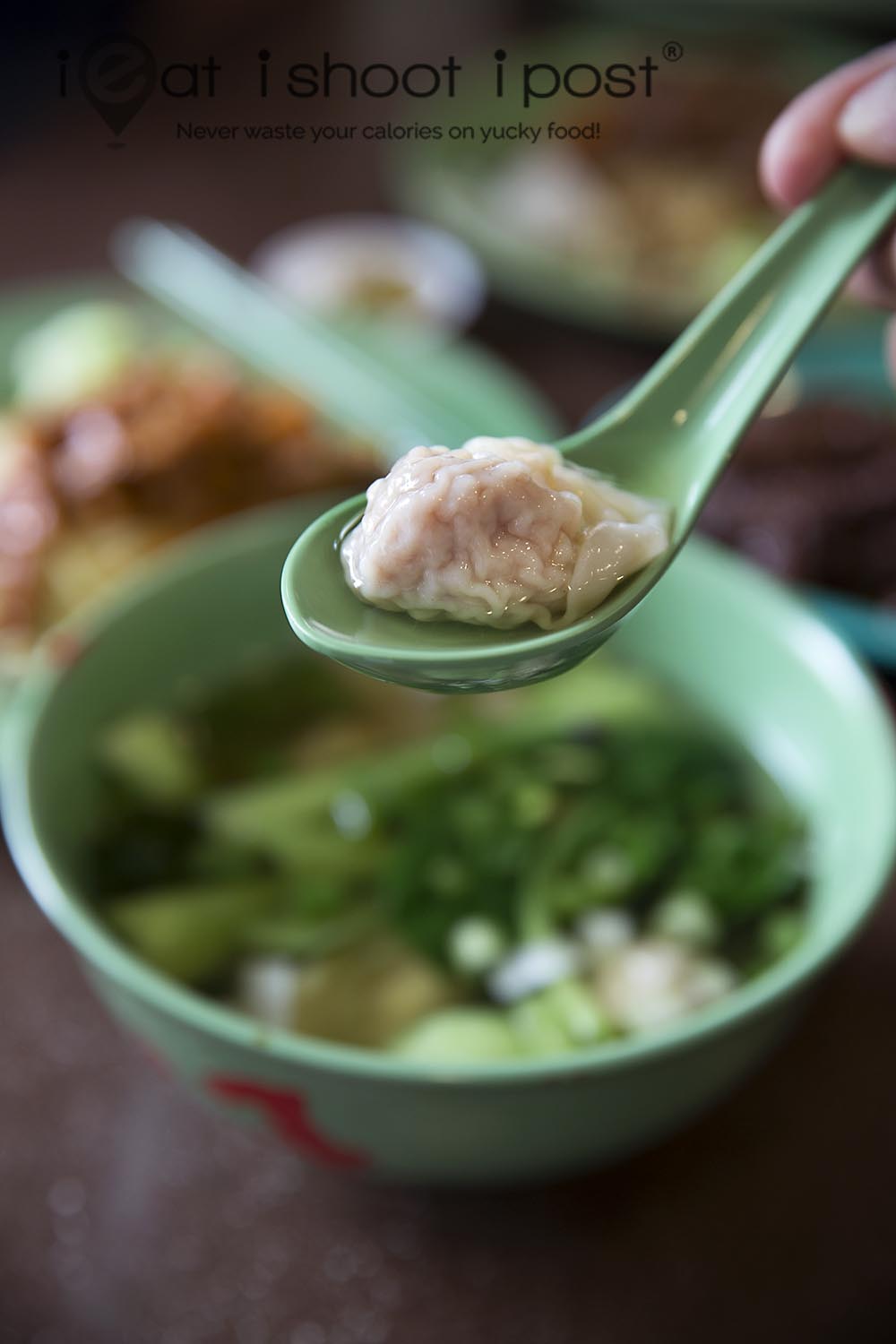 However, I think that over the past 5 years, Singaporeans are starting to get used to paying more for certain dishes which are deemed to be of higher value.   People are happily (perhaps disgruntled-ly for some) paying $6.50 for a Noodle Story's upmarket noodles or $10 for a seafood white beehoon.  This has opened up more opportunities for hawkers to be able to expand on the current spectrum of hawker food!  Hopefully, that means the emergence of more stalls selling this old school comfort dish!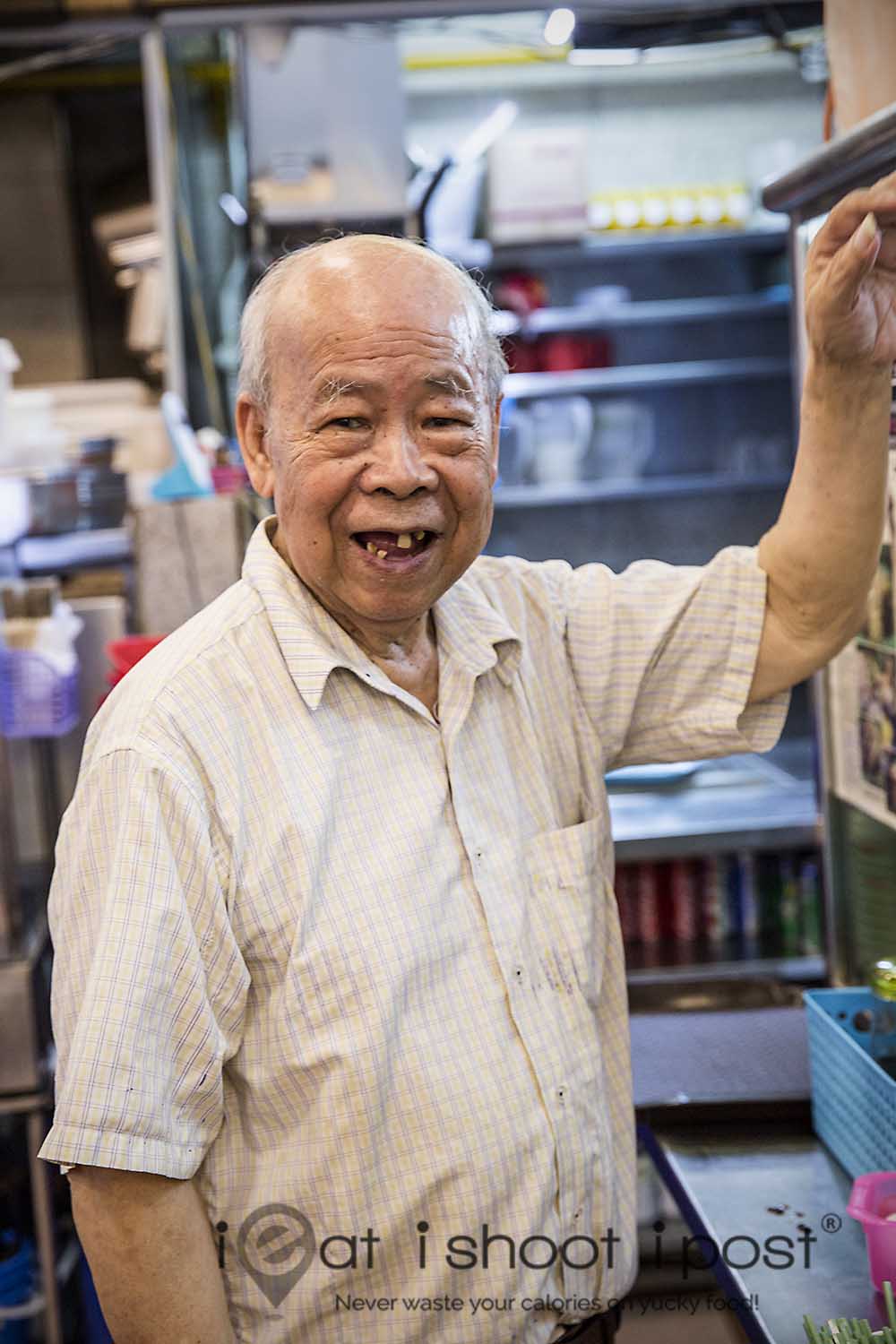 Our protagonist today is Master Tang Siu Nam who, at 85, is still so passionate about noodles that he would visit the factory once a week to make some noodles. This used to be a daily task for him when he was younger but nowadays, he does it just to keep up with his skills.
He arrived in Singapore from Hong Kong in 1978 and started selling hand made noodles at Lucky Plaza before joining Crystal Jade where he spent 17 years as a chef trainer.  After retirement, he found that he could not sit still, (this is known locally as the itchy backside syndrome) and soon opened his own hawker stall in Chinatown food centre in 2014.  He then moved to his present location at Sixth Ave last year.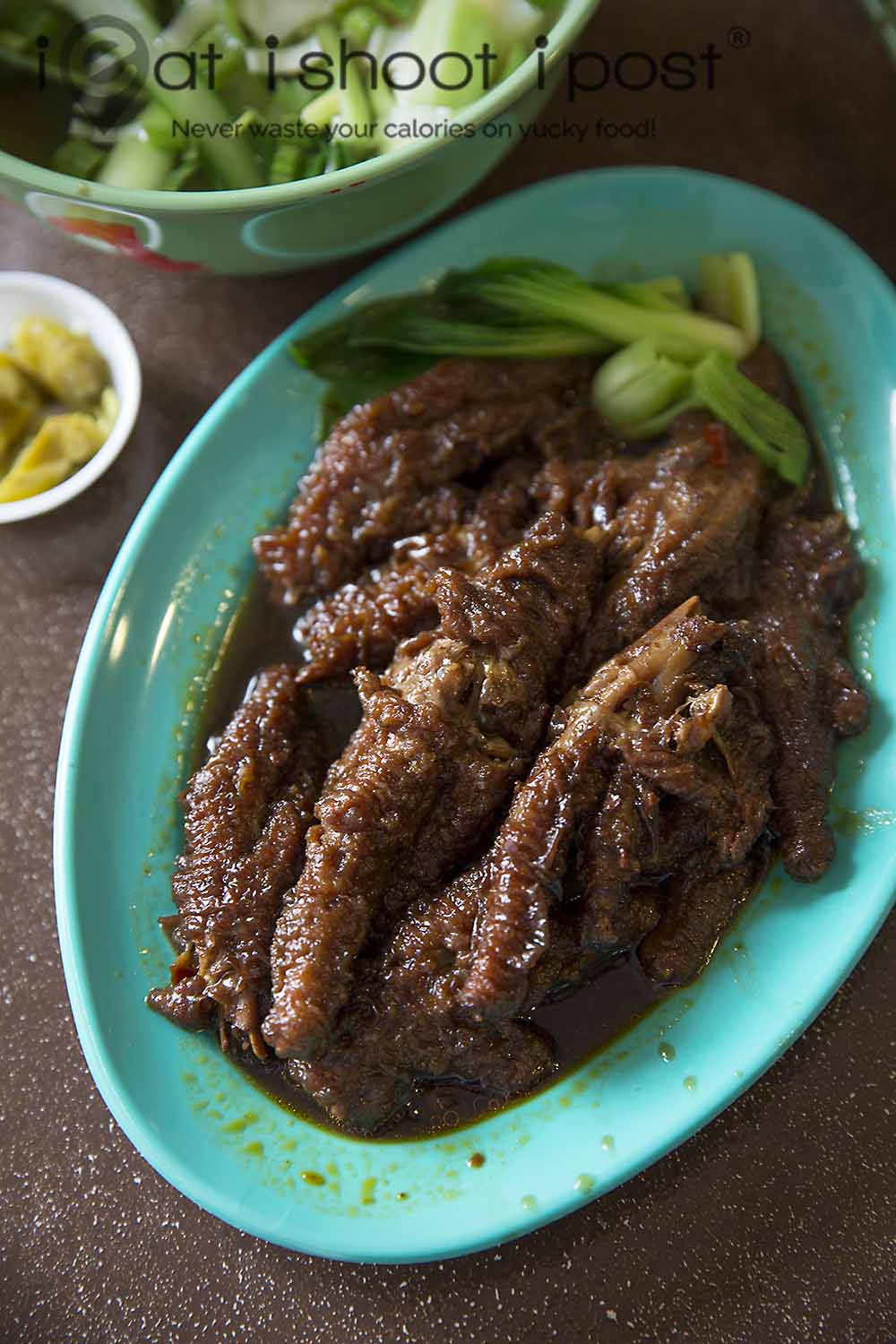 The food here is excellent.  The beef brisket, wanton and noodles have all got that special touch that befits a master chef.  The beef and tendons were stewed till the texture is just perfect.  The flavour could have had a little more oomph but the stewing technique and timing is faultless.  What I was also very impressed with was the texture of the chicken feet!  The texture was sublime.  Master Tang managed to stew it such that everything from the  skin to the tendons just melts in your mouth.  The sauce does get a bit of getting used to as it is rather spicy but it is a dish I would definitely order together with my beef brisket!  4.5/5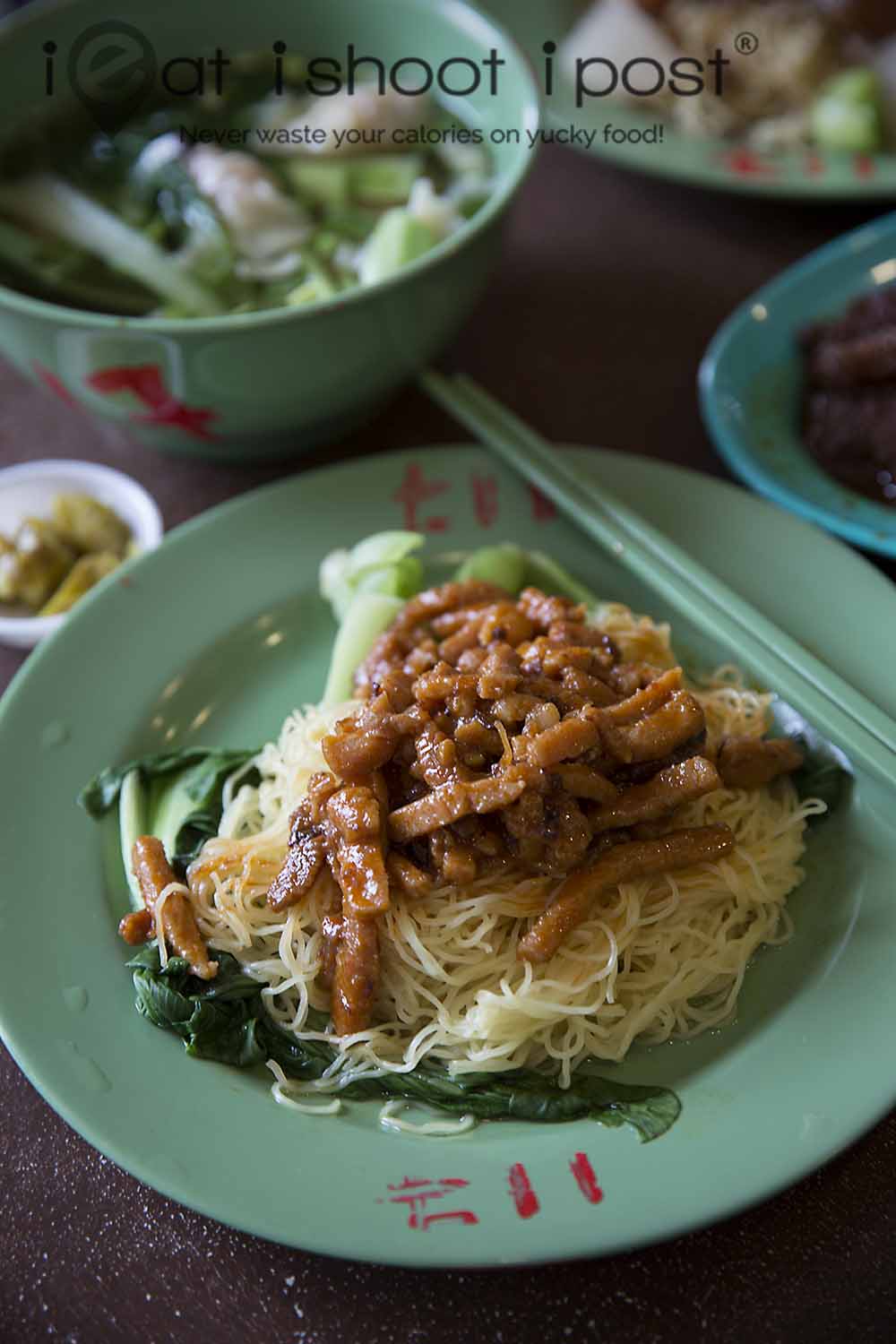 The one dish I wouldn't recommend is Master Tang's Guangdong zha jiang mian.  The sauce tastes a bit like sweet and sour sauce and just didn't think that the sweet sauce went well with the noodles! 3.5/5


Conclusion
Restaurant quality wanton meen by a true noodle master!  The ngau lum meen and the chicken feet are worth the trip!
Update 20 Oct 2018
Master Tang has been unwell and the stall may not be open when you visit.  Best to call first to confirm.