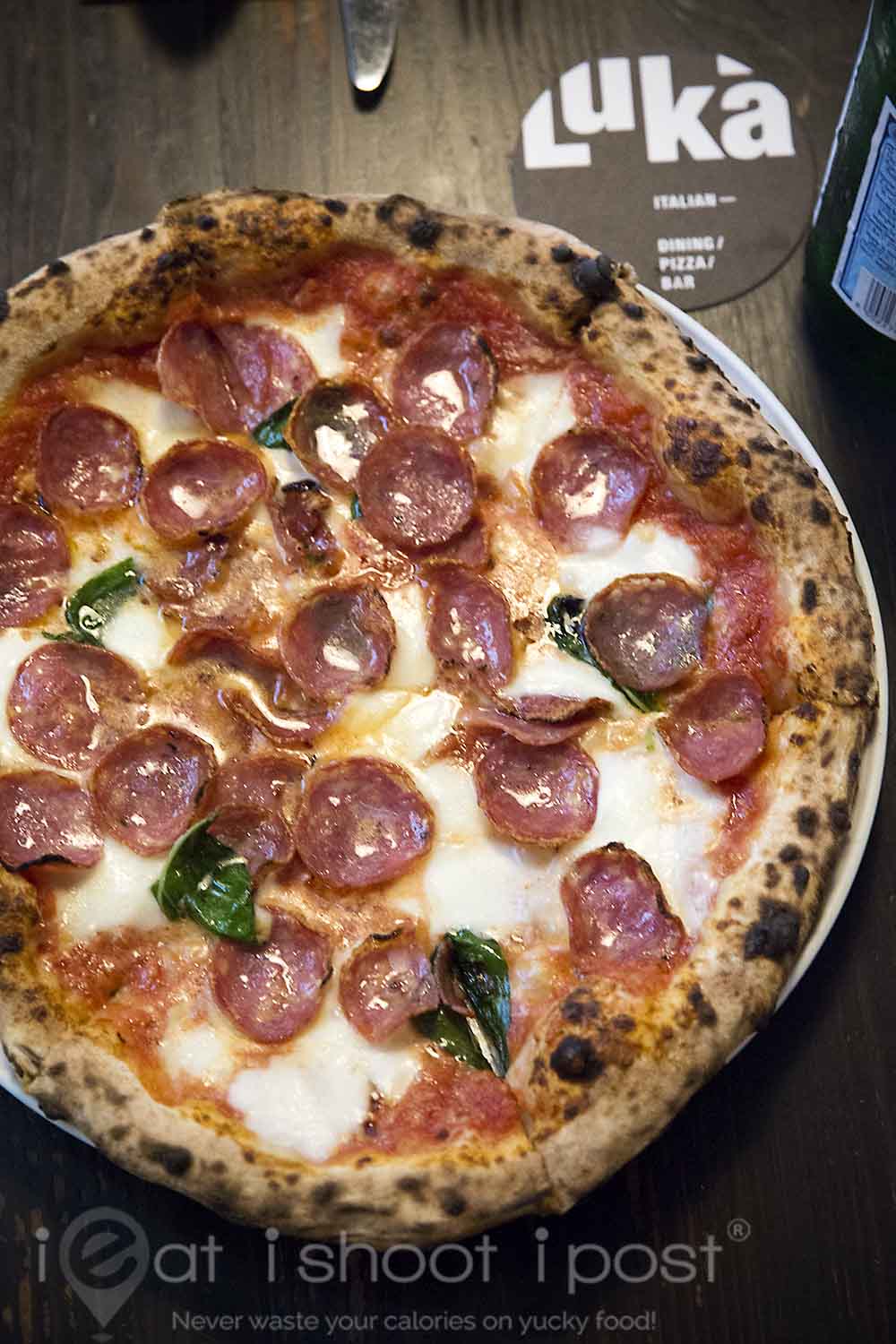 If you have been following my blog for a while, you'd probably know that pizzas are one of those things that have a very special place in heart (or belly in this case).  I love many different kinds of food, but when it comes to pizza, I not only enjoy eating it, I have actually spents countless hours day dreaming about how to make the perfect pizza!
There are many styles of pizza, but personally, the holy grail of pizza is the Napoletana Pizza, the original one which gave the name pizza to pizza.  It might not be the most tasty pizza, because, really, I find all kinds of pizza tasty, but it is certainly the one pizza which is the most romantic.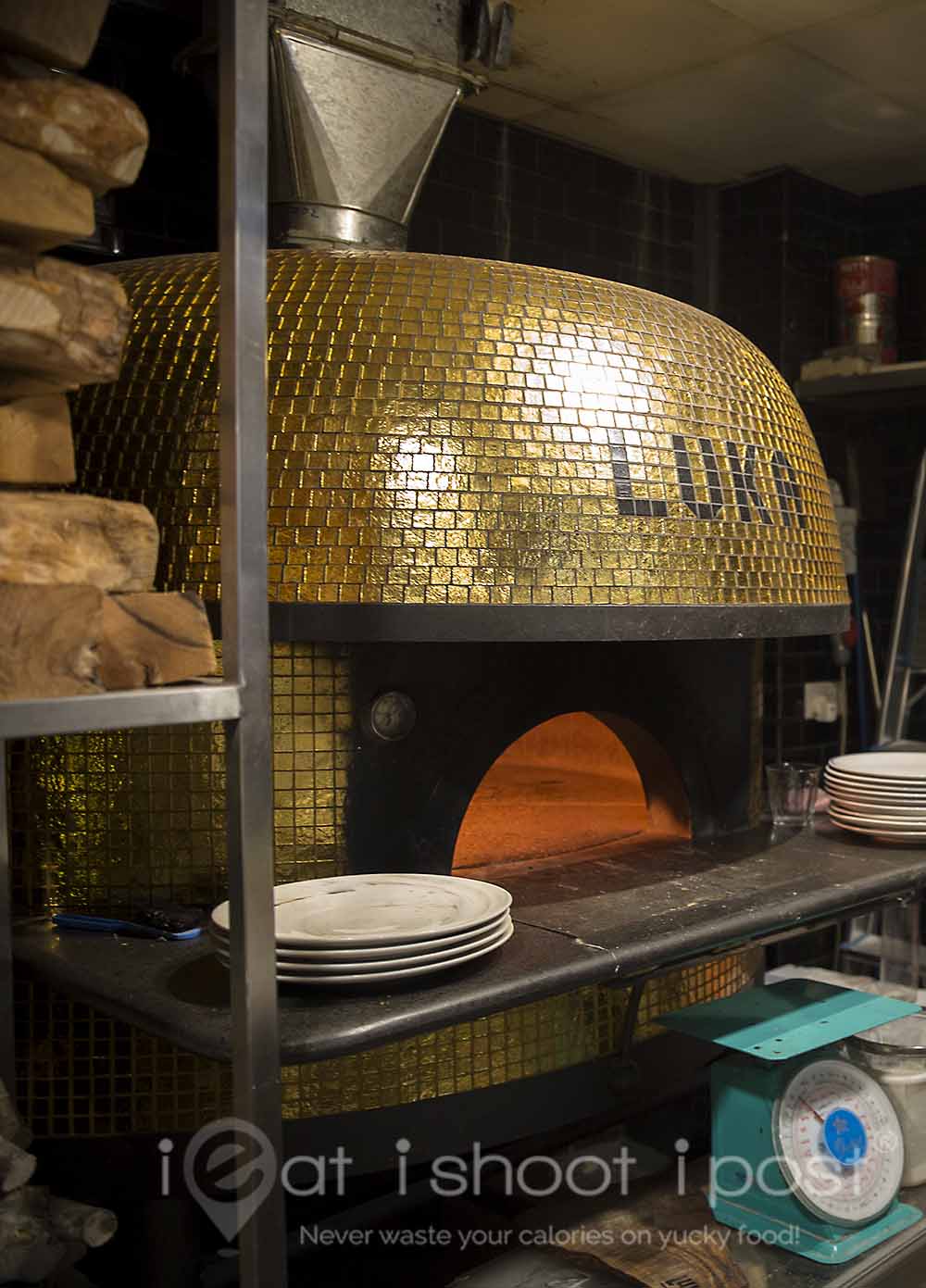 The perfect Napoletana Pizza is artform which you can gaze upon — from the curvateous cornicione, to the sexy leopard spotting, to the striking contrast between the red, white and green — there is something about it that connotes balance and perfection, yet it isn't something you'd eat gingerly on white tablecloth.  It's great to look at, great to get your hands on, great in your mouth and in your belly.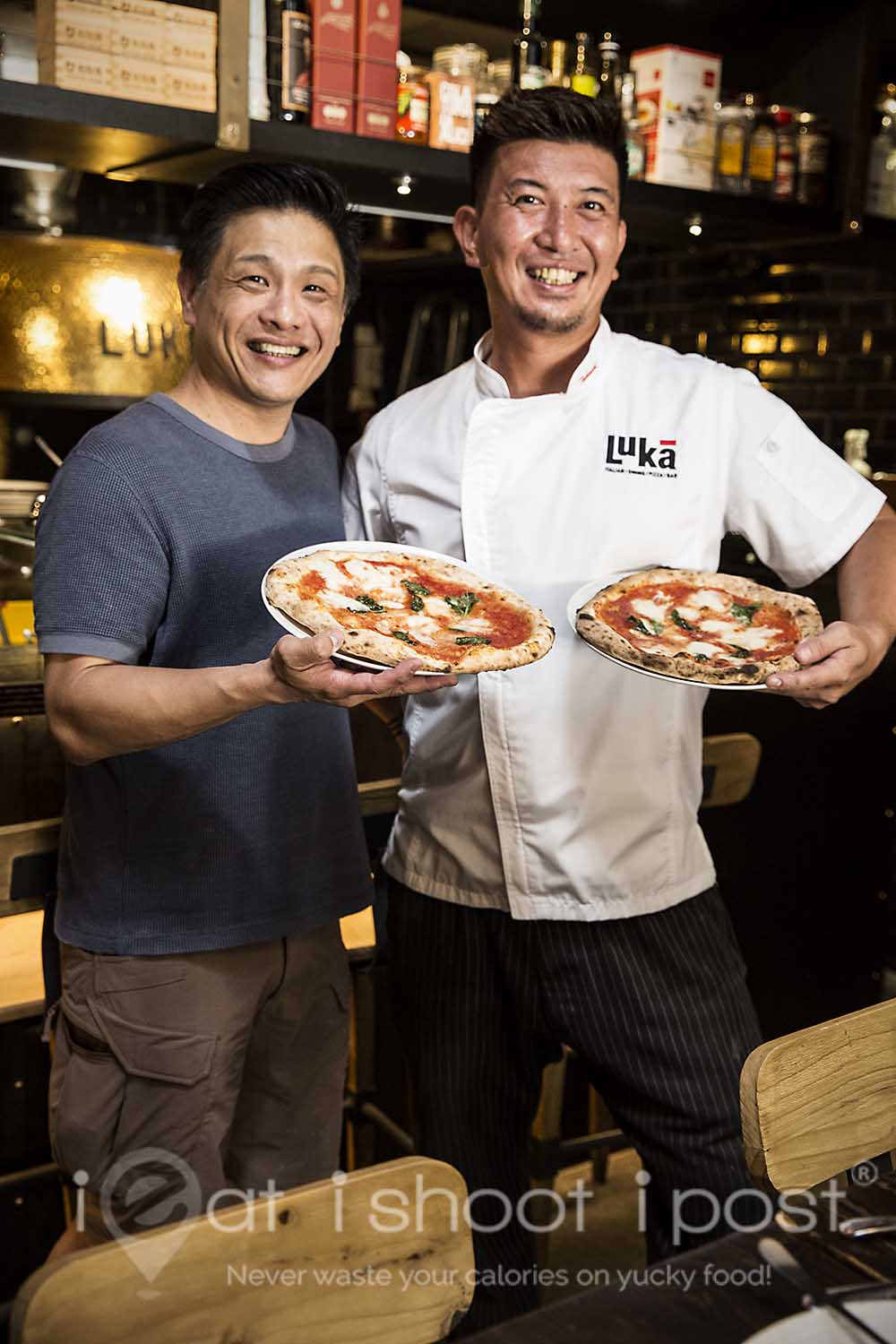 The man behind the perfect Italian pizza is ironically a Japanese chef which is actually not too surprising if you are familiar with what is happening in the world of pizzan as there have been has been several world pizza champions hailing from the land of rice and fish!
I first met Chef Takashi when he first came to Singapore in 2011 as part of the team of Japanese chefs at L'Opretta.  They went on to introduce the very first certified Vera Pizza Napoletana (VPN) pizzeria in Singapore later that year. Since then, Chef Takashi had moved on to open his own restaurant which he named after his son, Luke.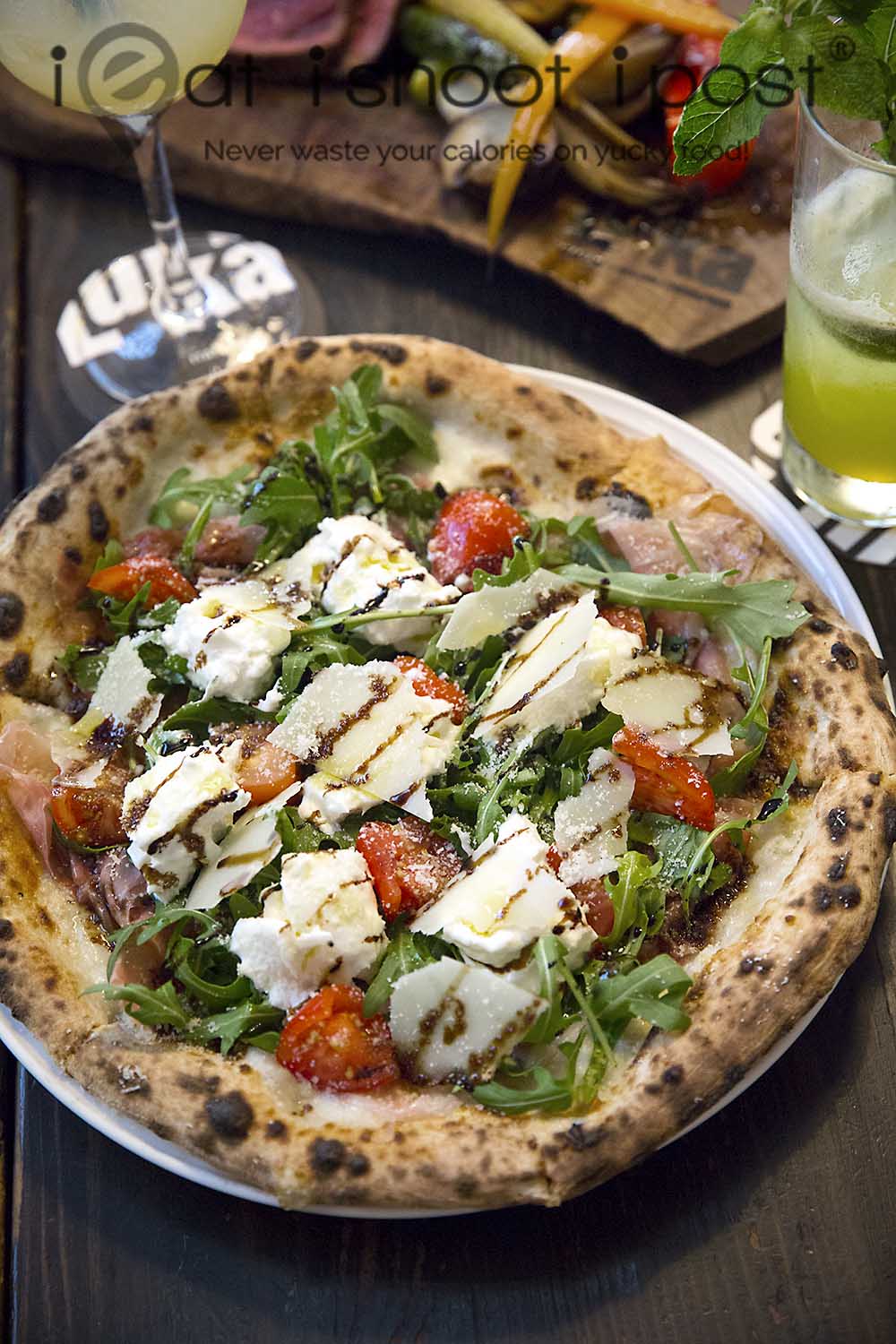 He has modified the pizza recipe such that it can no longer be certified as VPN, as he just wanted to make the pizza he really wanted to eat.  That meant that he has added other ingredients into the dough, which disqualifies it from being authentic napoletana pizza.  The rest of the pizza still very much follows the rules of VPN.  He uses crushed san marzano tomatoes to make the sauce and fior de latte for the cheese and bakes the pizza in a Stefano Ferrara oven in less than 90 seconds.
The pizza is excellent.  The crust is crisp and charred while the crumb is still moist and chewy.  The best way to judge the pizza the first time round is to go for the magherita $16 (lunch) which just hits all the right notes.  We also tried the parma, rocket and burrata which was excellent!  4.5/5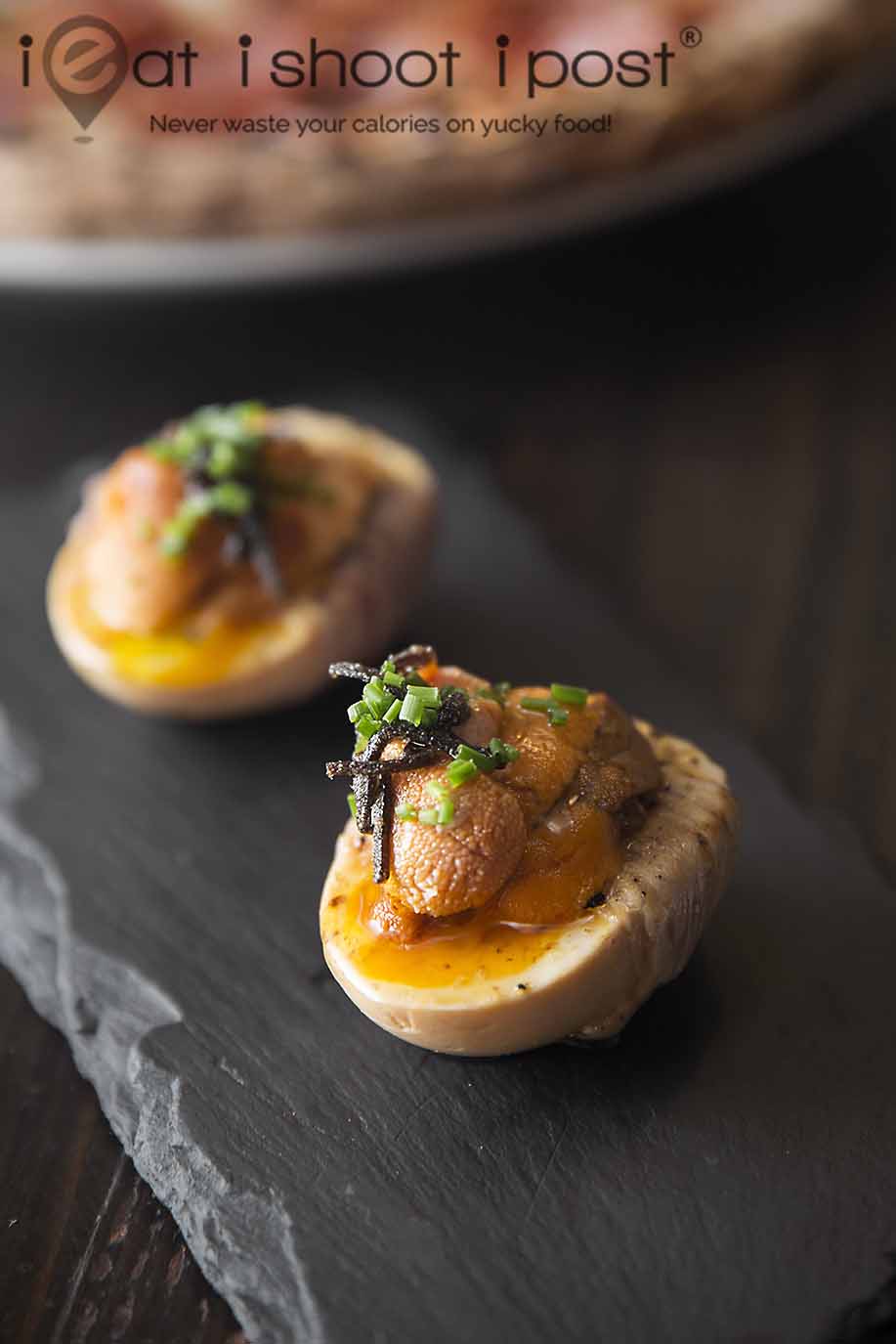 You could come to Luka and order a pizza just to satisfy that craving, but if you have a bit more time, Chef's other dishes are also really worth trying.  The dishes are recognizably Italian but its got a distinctly Japanese character.
The smoked eggs are really yummy.  Chef smokes the ramen eggs, then loads it with a thin slice of wagyu, uni and konbu.  It doesn't take much imagination to know that that is going to be one tasty umami bomb, though I felt that the wagyu redundant as its presence was simply lost in the melange of flavours and textures. 4.25/5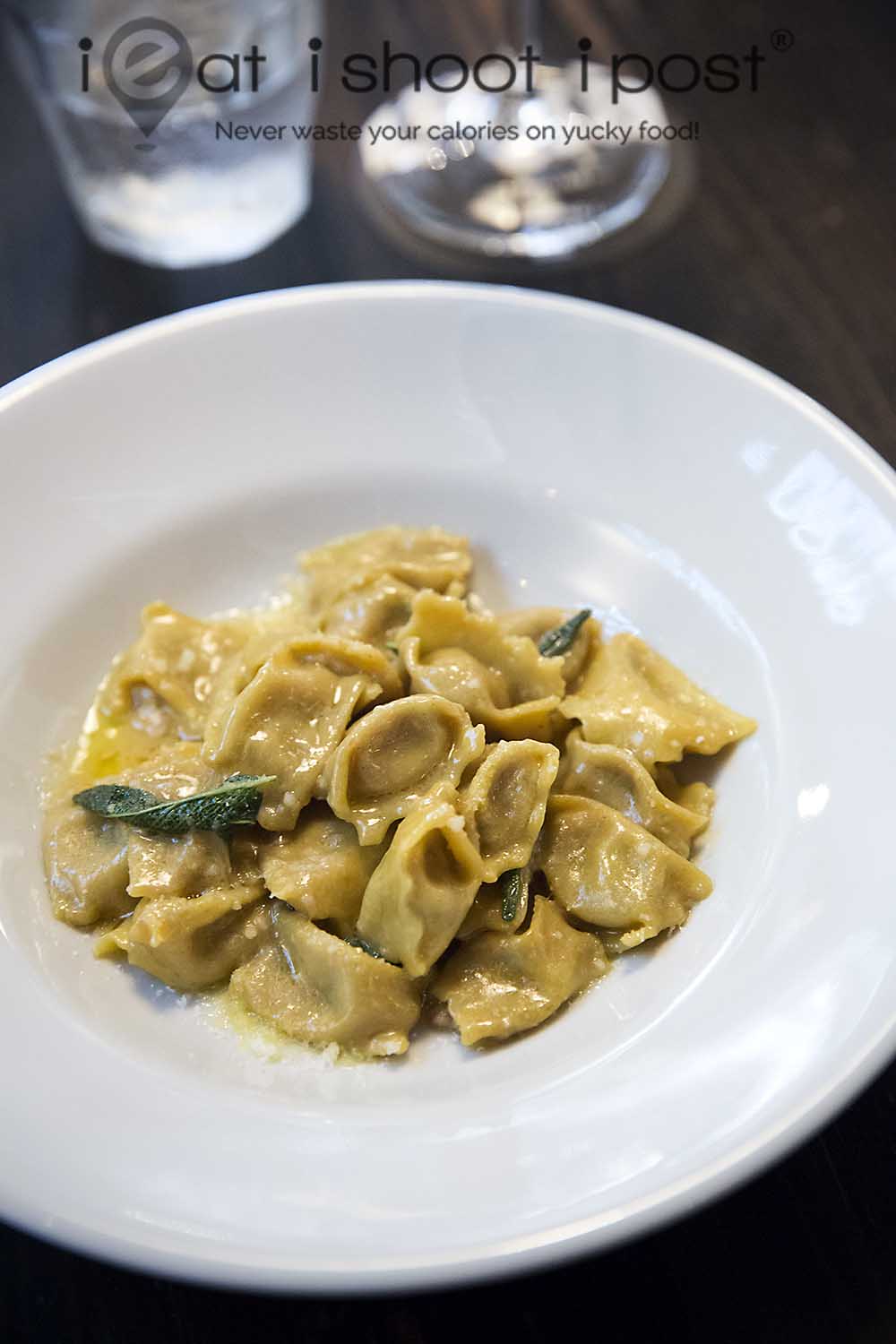 I also enjoyed the plin agnolotti which are delicate little pockets of pasta stuffed with veal.  These "plins" are the Piedmont version of the more familiar ravioli.  They are slightly smaller and you will need several to fill your mouth.  I found them really quite addictive. 4.5/5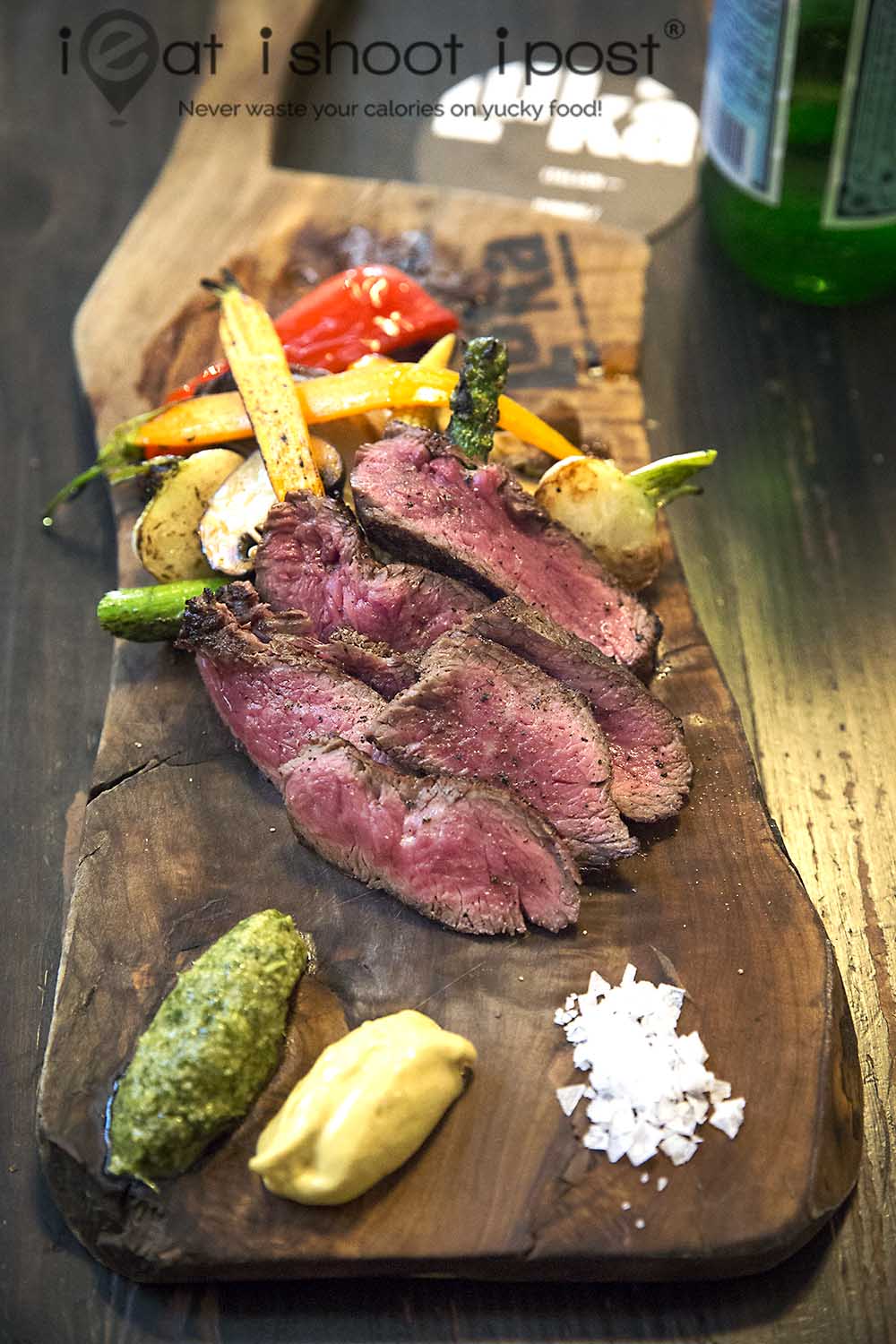 Chef procures his wagyu direct from a farm in Kagoshima and uses the rump for its flavour and leaner texture. The meat is prefectly grilled over charcoal and served with grilled vegetables.  As far as steaks go, this is very well executed! 4.25/5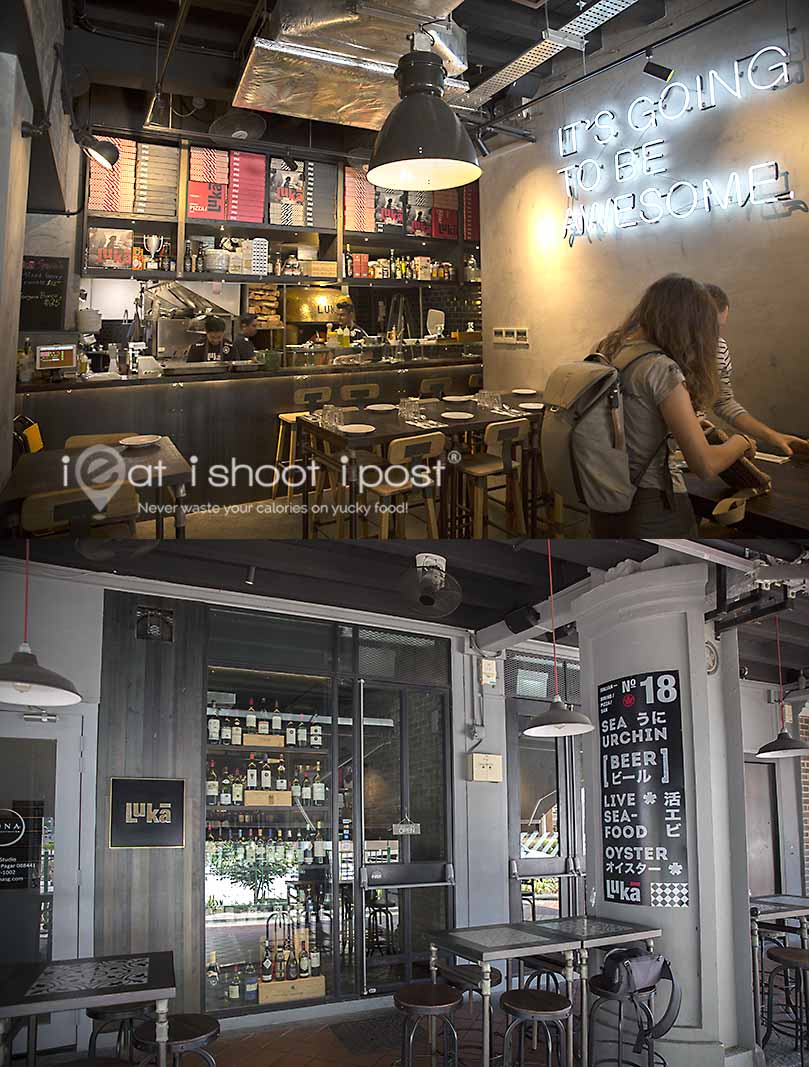 Conclusion
If you love napoletana style pizza, this is the place to go!  It's laid back, it's cool, it's got great food and a well stocked bar and opened throughout the day and up till midnight!