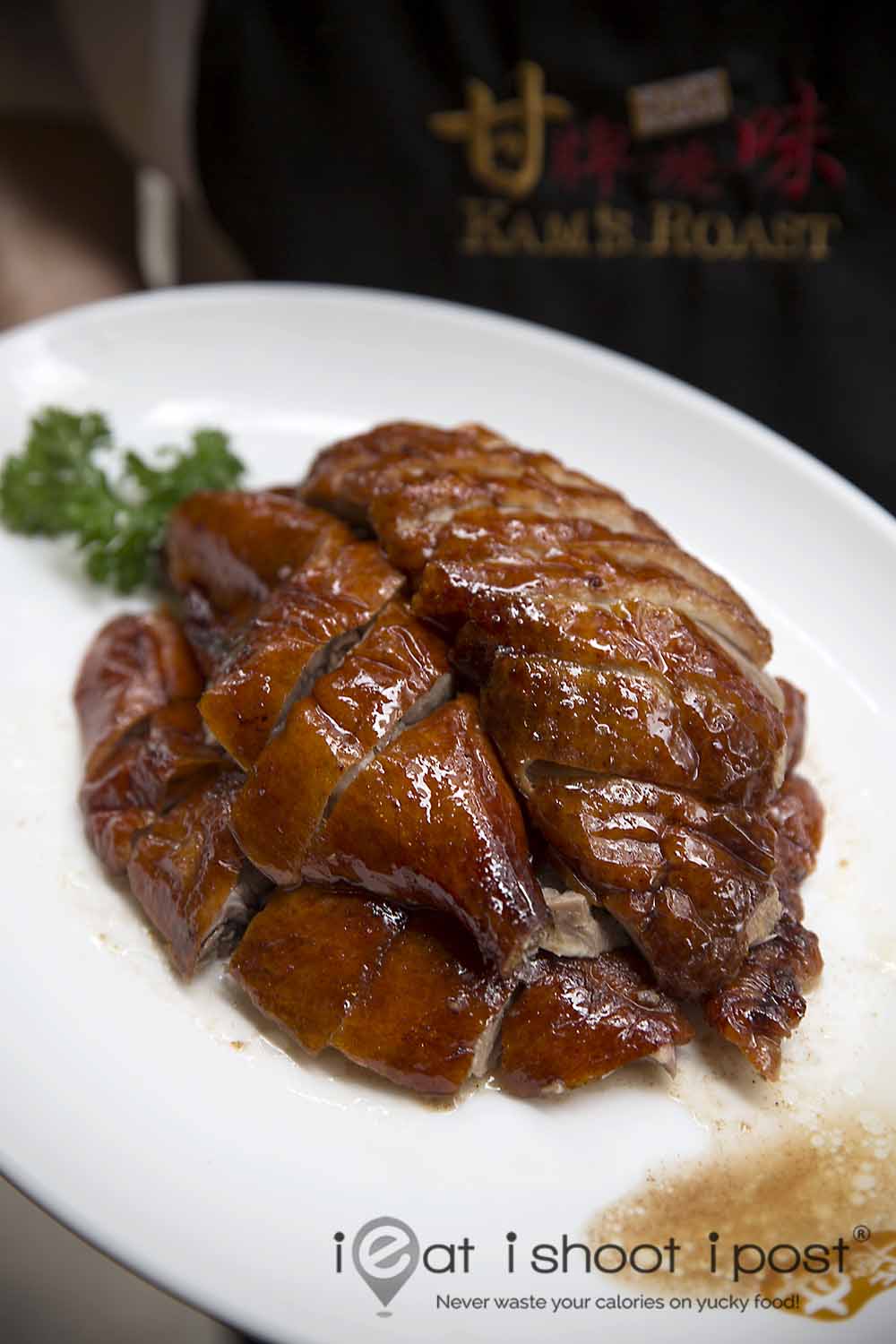 I am sure most of our readers here would have known about Kam's roast by now.  This Michelin Star eatery has been established in Singapore for more than a year and fans of Hong Kong style roast meats would probably have tried it already.
The restaurant is named after Mr. Kam Shui Fai who founded the world famous Yung Kee Roast Goose in 1942.   The venerable restaurant hit the headlines in recent years when a family feud drove it to the brink of closure.    It was during this time that third generation Mr Hardy Kam opened Kam's Roast Goose which earned a Michelin Star within a few months of its opening.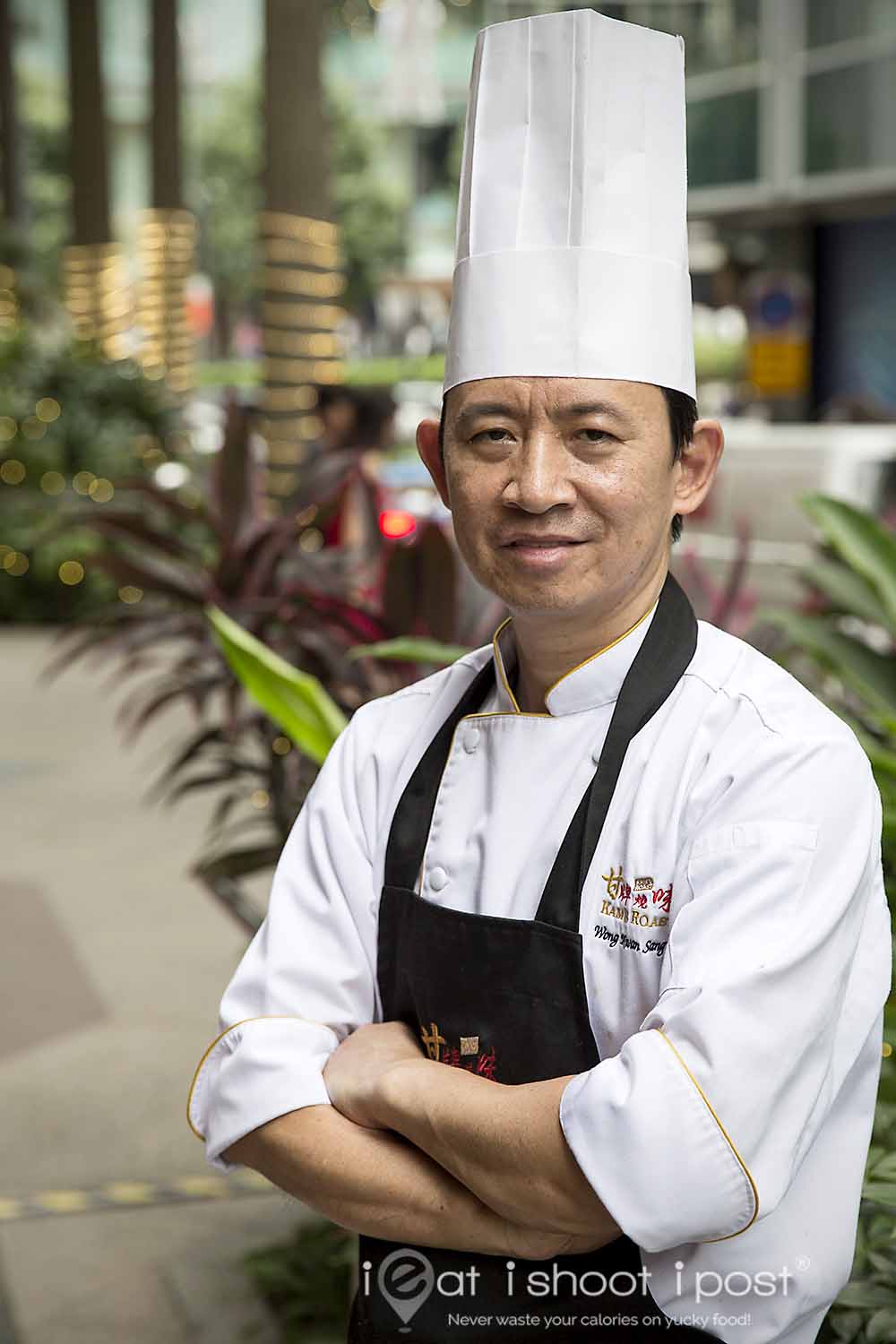 The chef behind its immediate success was Chef Wong Kwan Sang who had spent four decades working at Yung Kee before leaving to head the kitchen at Kam's Roast.  Chef Wong was also in charge of training the Singapore kitchen team when they opened their branch here last year.  For the first few months, he oversaw the operations from Hong Kong.  In October last year he moved to Singapore permanently to  head the kitchen team here.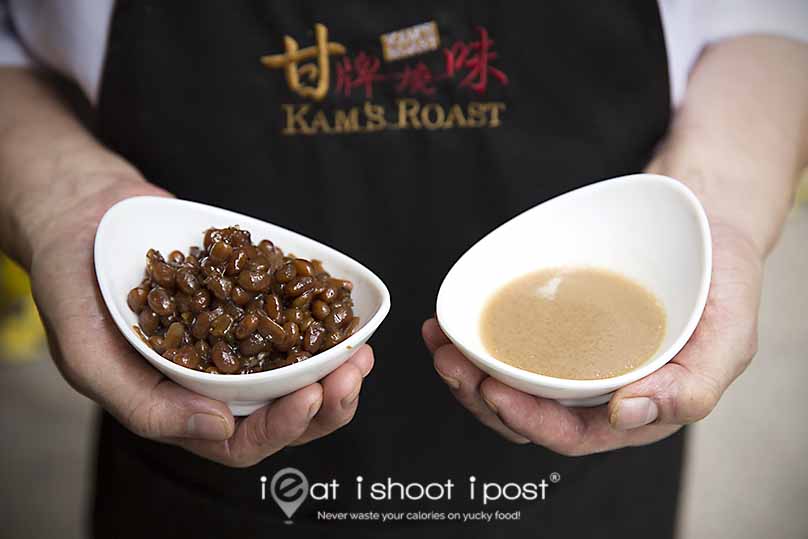 I have eaten at Kam's Roast on several occasions since their opening and have always found  the roast duck to be very good.  The problem is that when you have a restaurant which has a Michelin star and the legacy of Yung Kee,  then, expectations are going to be very high. The roast duck is comparable to the other famous establishments around but it isn't really a head over the rest.
What does make them stand out are the marinated soy beans and the special sauce that is served with the duck. The marinated soy beans have been a bit of a conundrum for me.  I have always assumed that they were a leftover product of the roasting process which was served together with the dish.  It turns out that they are an accompaniment which is specially prepared separately.
Chef was mum about how they prepared the dish as it is considered one of the trade secrets of Yung Kee.  But he did tell me that in general, it take about five hours to cook the beans, which is why not many other places would serve them. He was also reticent about about the recipe for the duck gravy which is quite unique to Kam's roast.  Taken as a whole, the roast duck with the soy beans and the gravy is what differentiates Kam Roast from the other establishments around.  4.25/5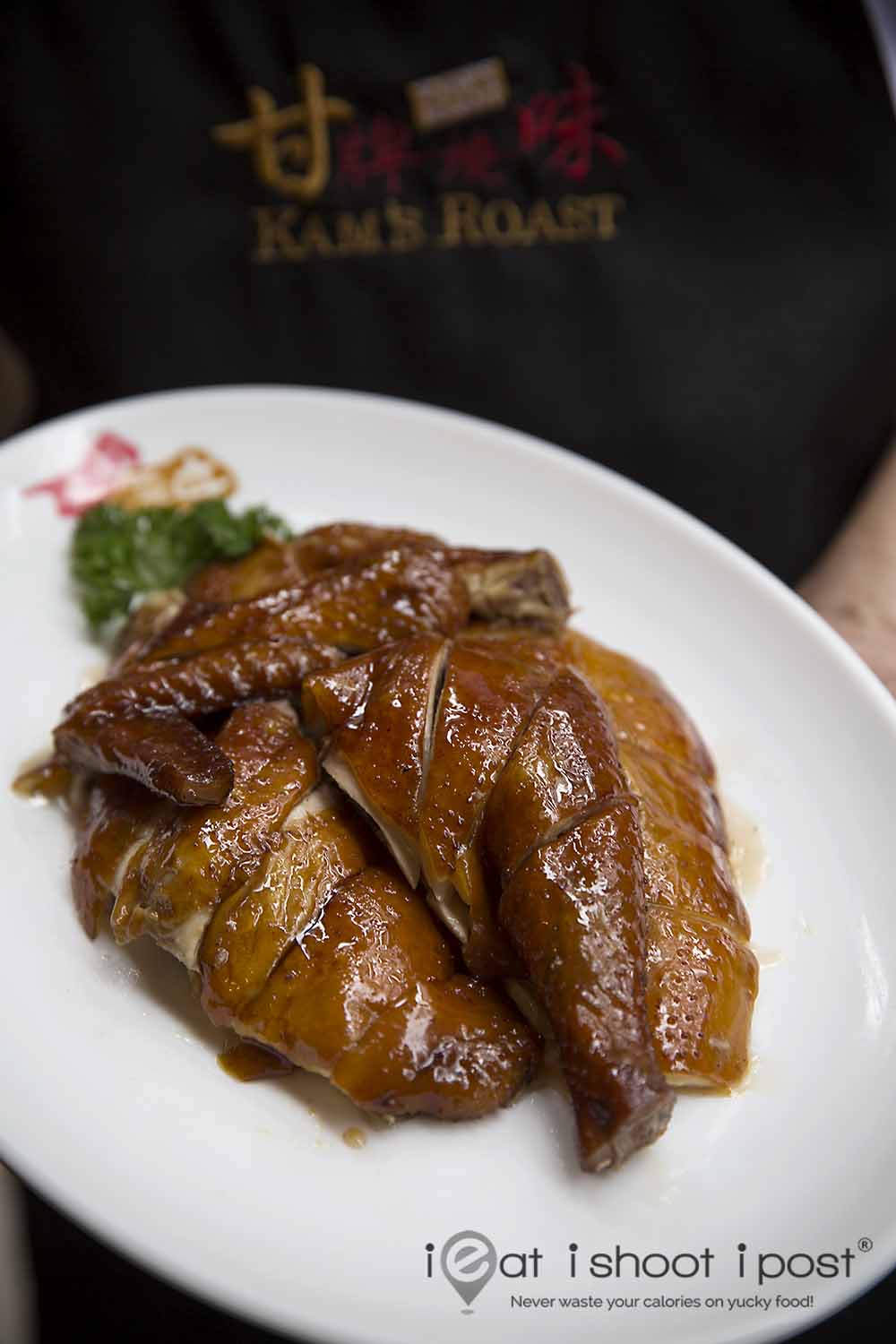 I met with Chef Wong because I was researching for a Hong Kong style soy sauce chicken recipe. I have been trying to make this ever since Chef Chan won a Michelin star for his Hong Kong Soy Sauce chicken.   He was kind enough to show me the herbs used in the braising sauce and also gave me a few pointers on how to cook chicken!  The recipe will be published soon, so stay tuned!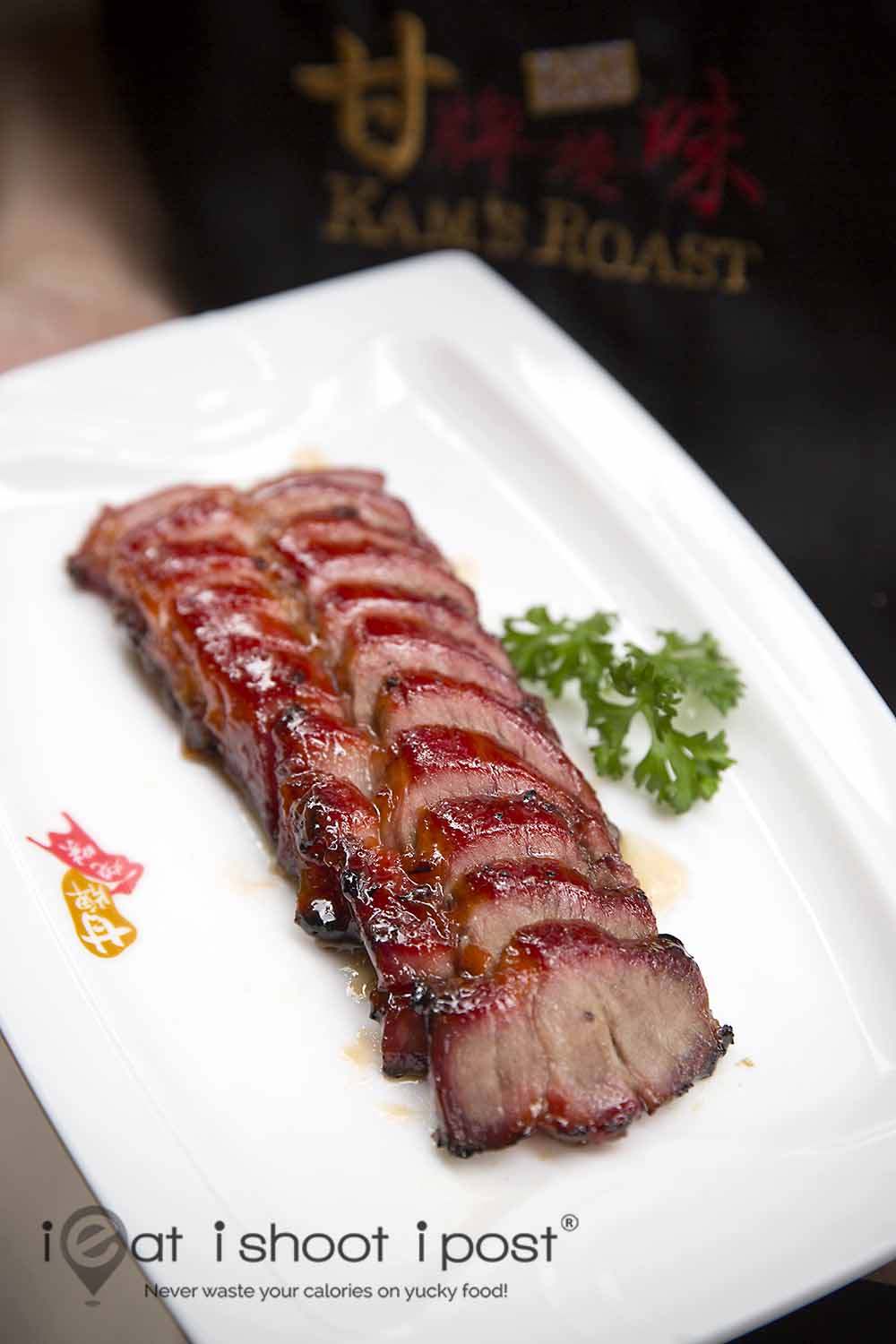 I have always found Hong Kong style charsiu a little different from our local version.  There are stalls in Singapore who call themselves "Hong Kong" roast, but their flavor is still distinctly different from a real Hong Kong style charsiu.  Hong Kong style charsiu is not as sweet or as charred as the local version and the charsiu here is quite typical of the Hong Kong style. They also serve a "toro" charsiu that is made from pork belly which is really good if you don't mind a few extra calories!  4.5/5
Conclusion
Good place for Hong Kong roasts. There might have been some inconsistencies in the food quality when they first opened, but that has been settled now that Chef Wong is permanently stationed here.   I heard that they are now sourcing for goose and so we might be able to taste their famous roast goose sometime in the future! Now, that would be really something to look forward to!
Disclosure
This was a media tasting.  That means that the meal was hosted with no obligations.  No fees were paid for writing the review.