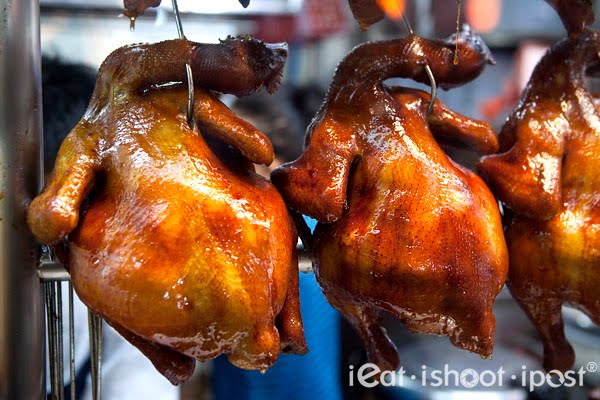 2022 update: Hong Kong Soy Sauce lost its Michelin Star in 2022.
Congrats to Hong Kong Soy Sauce Chicken for winning a Michelin Star!  It is now known as Liao Fan Hawker Chan Soy Sauce chicken.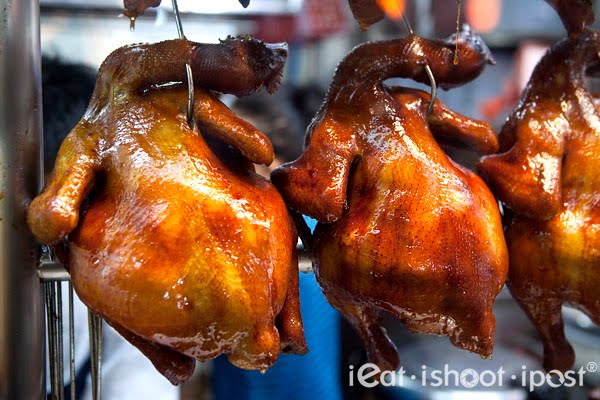 Soy Sauce Chicken $14 each
What's better than really good food? Really good food that is cheap as well, that's what.
You know what I am talking about right? You eat something that is really good and you feel happy, but when the food is really shiok and you want to make a return trip soon, the price is going to be one of the critical factors in your decision making process. So it is when I was eating this marvellous Soy Sauce Chicken. I kept thinking that this chicken so good and I can have a whole half chicken for only $7! Now that is something that makes me happy.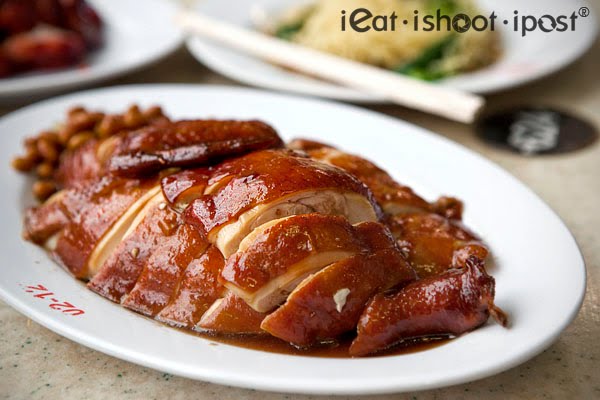 Half Chicken $7
I haven't blogged a lot of Soy Sauce chicken. The
last two
was a few years back and since then I have not come across any good recommendations until now. The best soy sauce chicken that I know is at Crystal Jade, but it is not priced such that you can eat it anytime you want. So when I saw a photo of this soy sauce chicken in
our forum
, I knew that I had to make a trip down to Smith St Food Centre to check it out myself.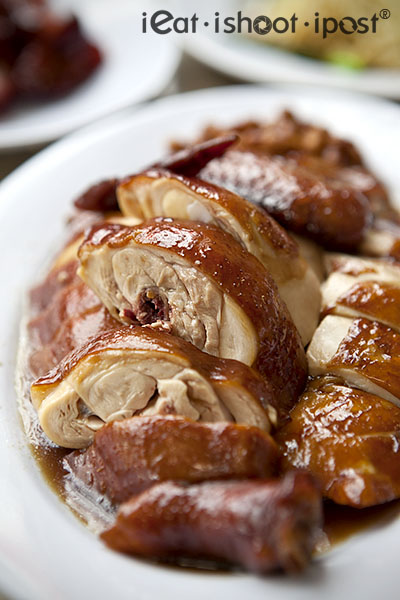 The real icing on the cake was when I found out that the chicken only cost $14 per bird. Now that is excellent value and probably explains why there is a perpetual queue outside the stall even at 3pm. This stall has only been around for less than 2 years. The chef is from Ipoh and was previously working in a Hotel before venturing out on his own. The Soy Sauce chicken is really good. OK, I would admit that the flesh is not as lively as Crystal Jade's but the flavour of the sauce on the skin is shiokalicious and is something I keep thinking of eating again. The sauce is sweet and sticky, perfectly balanced with not too much of a herbal overtone. One of the reasons the service is a little slow is because the chef insists on cutting the chicken and making the noodles himself. I guess that is the price to pay for quality.
4.5/5
Conclusion
So far this is the best (and cheapest) soy sauce chicken I can find. Anywhere else to recommend?