ieatishootipost Tshirts: Place your orders now! – ieatishootipost
Since we are going to be printing T shirts for our upcoming Sandakan Trip, I thought it would be a good time to print it for our readers as well! The T shirts are modelled after the New Zealand All Black Rugby jersey and will be made of a good quality black dri-fit material so that it is comfortable to wear at a hawker centre and resistent to chilli crab stains.
The cost of each T shirt is $20 (it will be less if we have a big order) and we will organize a special makan session for everyone who have placed their orders to eat and pick up their T shirts. If you can't make it for the session, you can still pick up your T shirt from Good Morning Nanyang Cafe. The dates and venue are not set yet as it will depend on how many people order the T shirt. If you are planning to come for future makan sessions, do consider buying one as there may be some sessions where I will get everyone to turn up in black! That is the colour of the menacing ieat food brigade!
Here are the T shirt sizes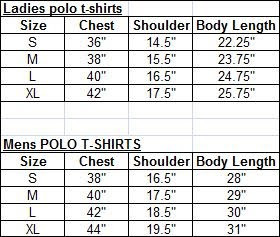 Note that XXL and XXXL are available. They increase in increments of 2 inches for the chest and one inch for the shoulder and body length.
To order your T shirt, please write to [email protected]
In the title write Ieat T shirt
In the email please write your Name, Contact number, T shirt size, Sex and Number required</b>.
We will contact you later as to payment and collection details.
Closing date for ordering: 31 Aug 2010