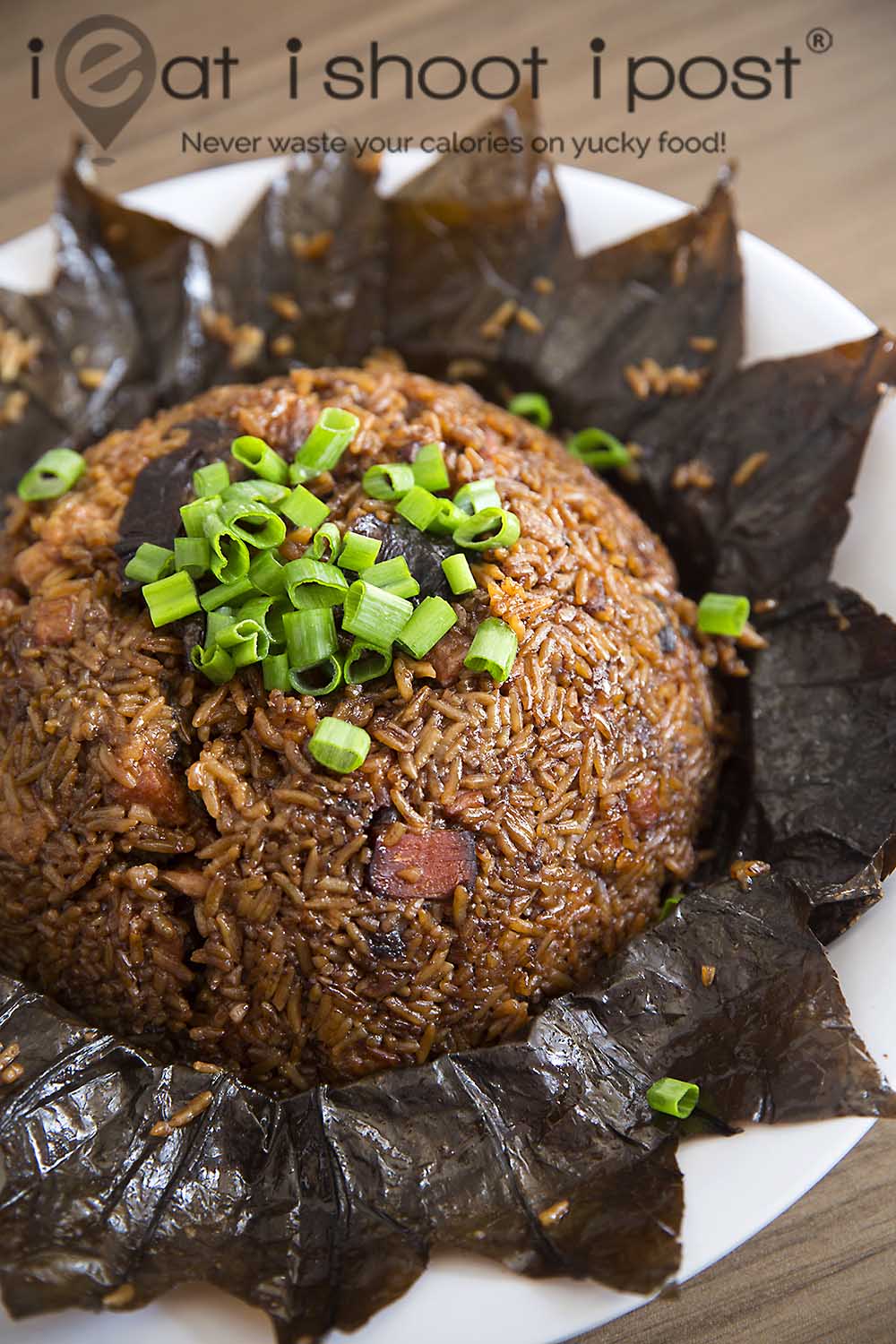 Our mid-week makan group continue to scour the island for good zi char places and we begin the new year with a very good meal at Hwa Seafood which is one of these zi char places that is located in an industrial estate.
Our kakis are no strangers to Hwa Seafood.  In fact, we had a meal at their now defunct restaurant at Upper Thomson last year.  But somehow, the food just wasn't up to par and so I didn't blog about it.  Since then, we have continued to hear positive reports about the zi char place and I thought it may be time to given them a 2nd chance.  This time round, the food turned out to be much better!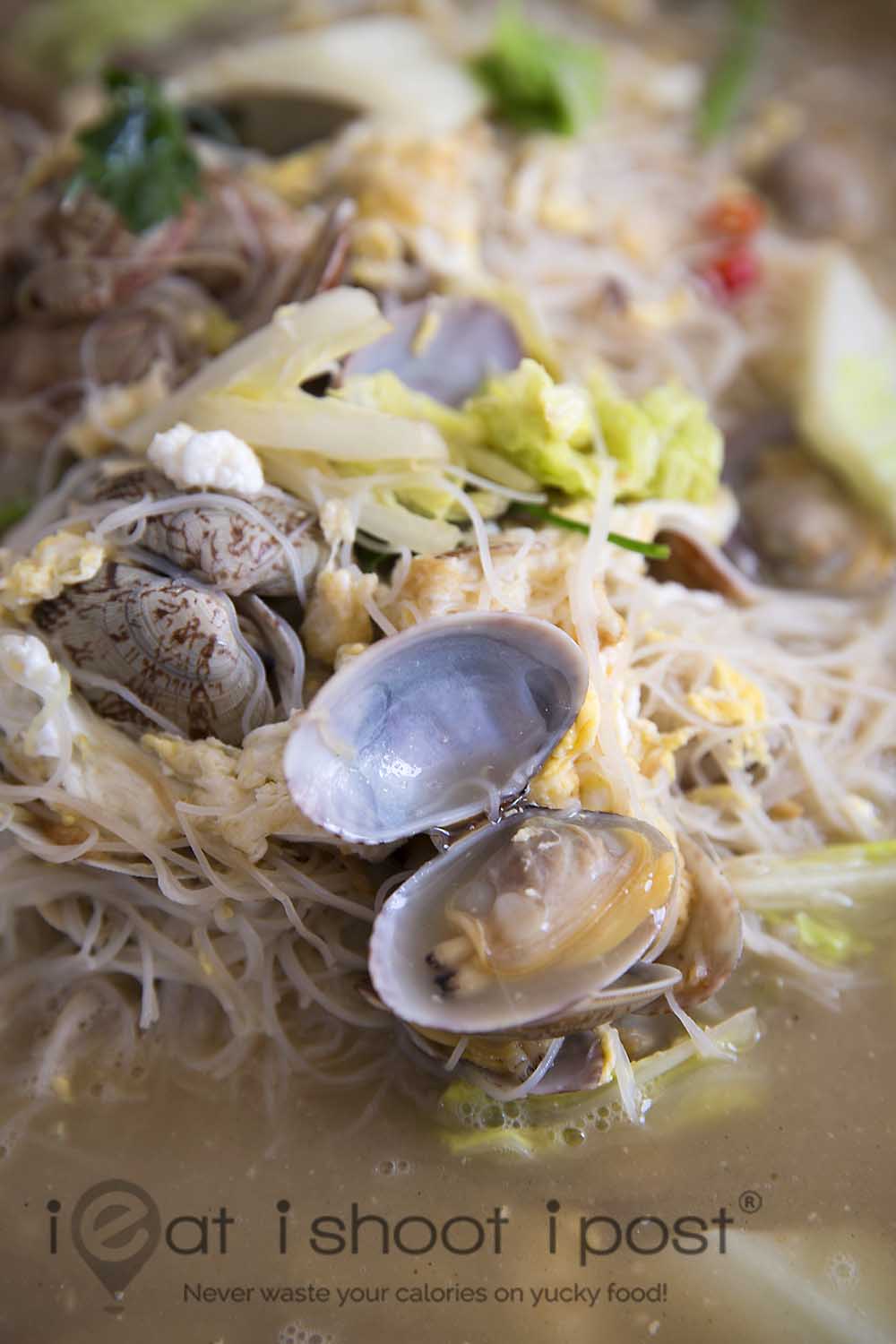 The zi char is well known for their signature lala beehoon and I can understand why.  The chef managed to capture that wok hei flavour in the beehoon before drowning it with a umami rich lala sauce.   4.25/5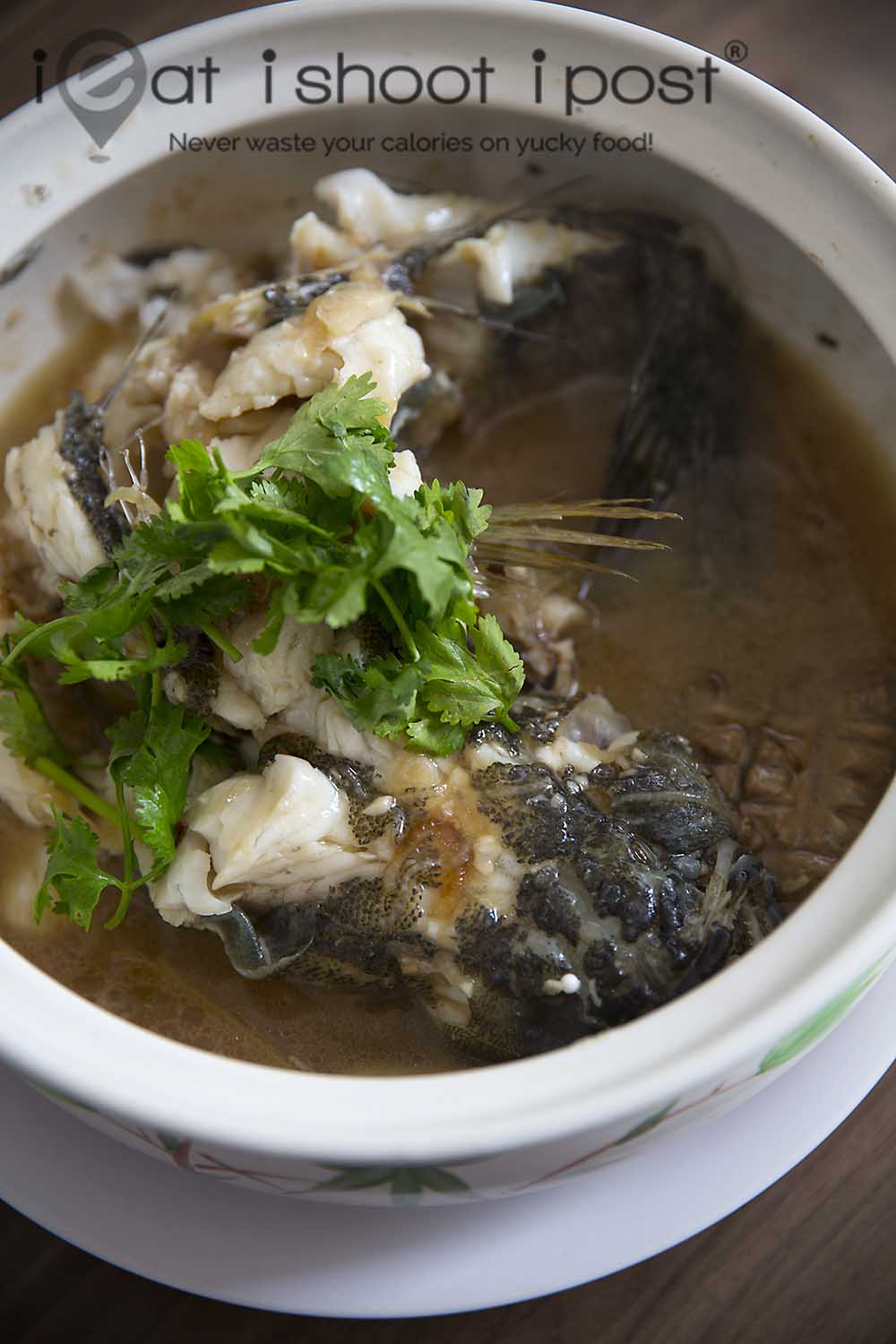 Of late, claypot fish seems to be a popular fad. Instead of steaming the fish Hong Kong or Teochew style the fish and sauce is placed in a claypot and cooked.  This preserves the natural flavour of the fish.  We had the claypot Soon Hock which is very good and we are told that sometimes they even have wild caught Soon Hock which is even better!  4.25/5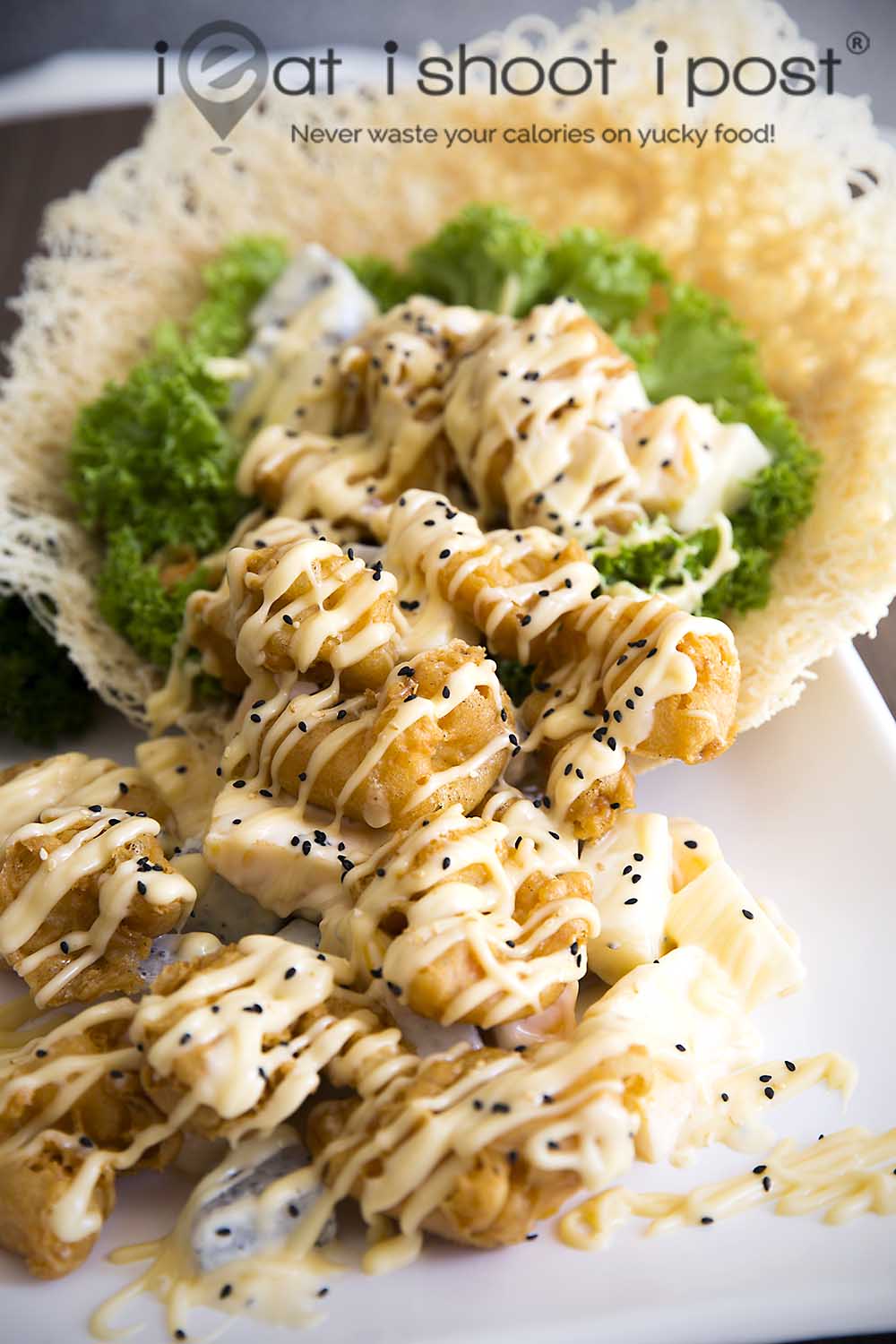 The mango prawns are very good.  They use ang kah prawns and the batter is light and crisp.  You can't really go wrong with deep fried prawns with a sweet, fruity mayonaise.  4.25/5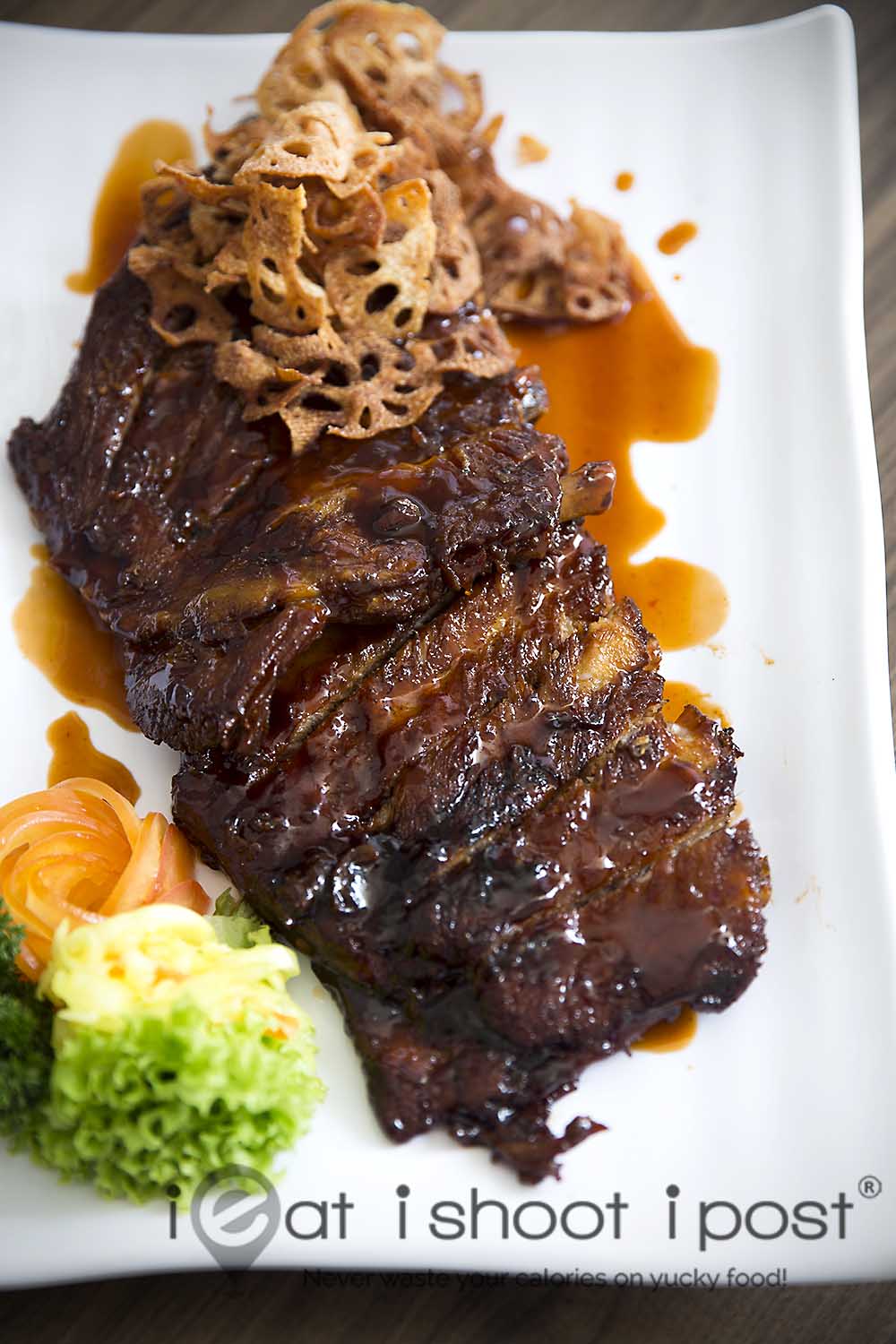 The pork ribs are also done very well.  The texture of the pork is just right and the sauce complements it well. 4/5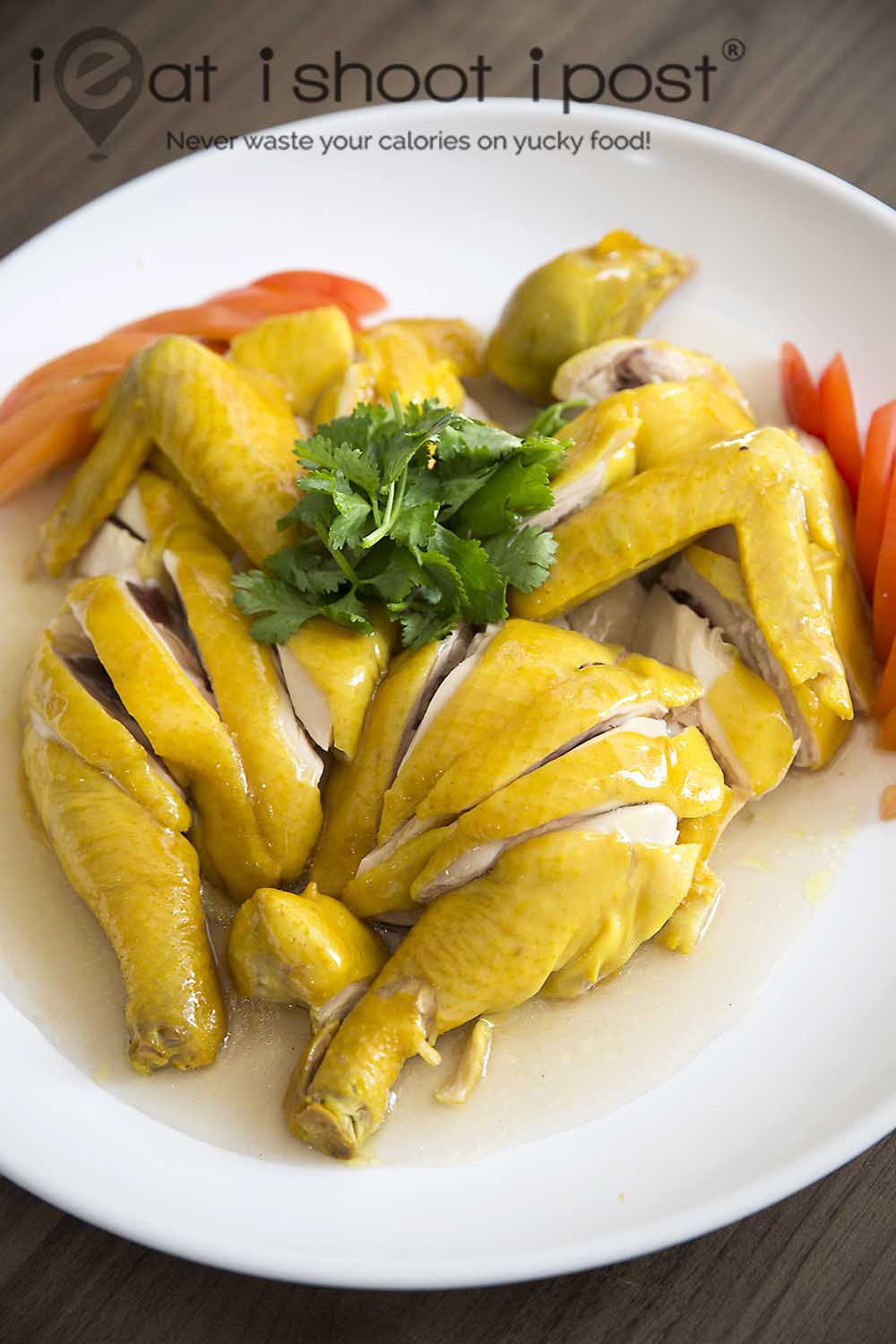 With the wok smoked chicken, the chicken is first steamed and then placed in a wok to be smoked.  The smoke flavour was discernable but a little too light in my opinion.  However, the flesh was tender and juicy and the skin was smooth and bouncy.  4/5
Here is my recipe if you want to make this at home!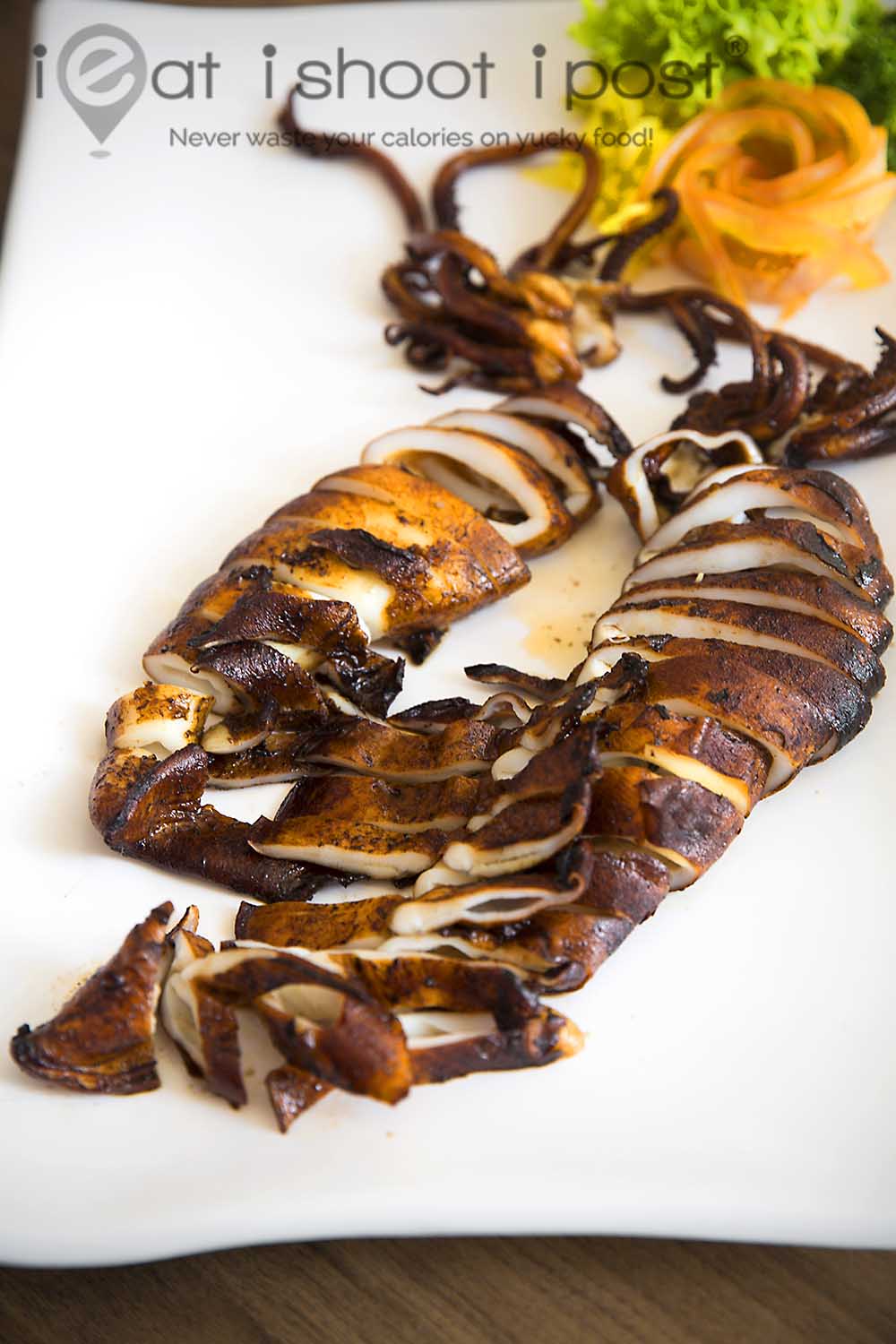 Their wok fried sotong has a very good smoky flavour but I thought the squid could be a bit more plump and  bouncy. 4/5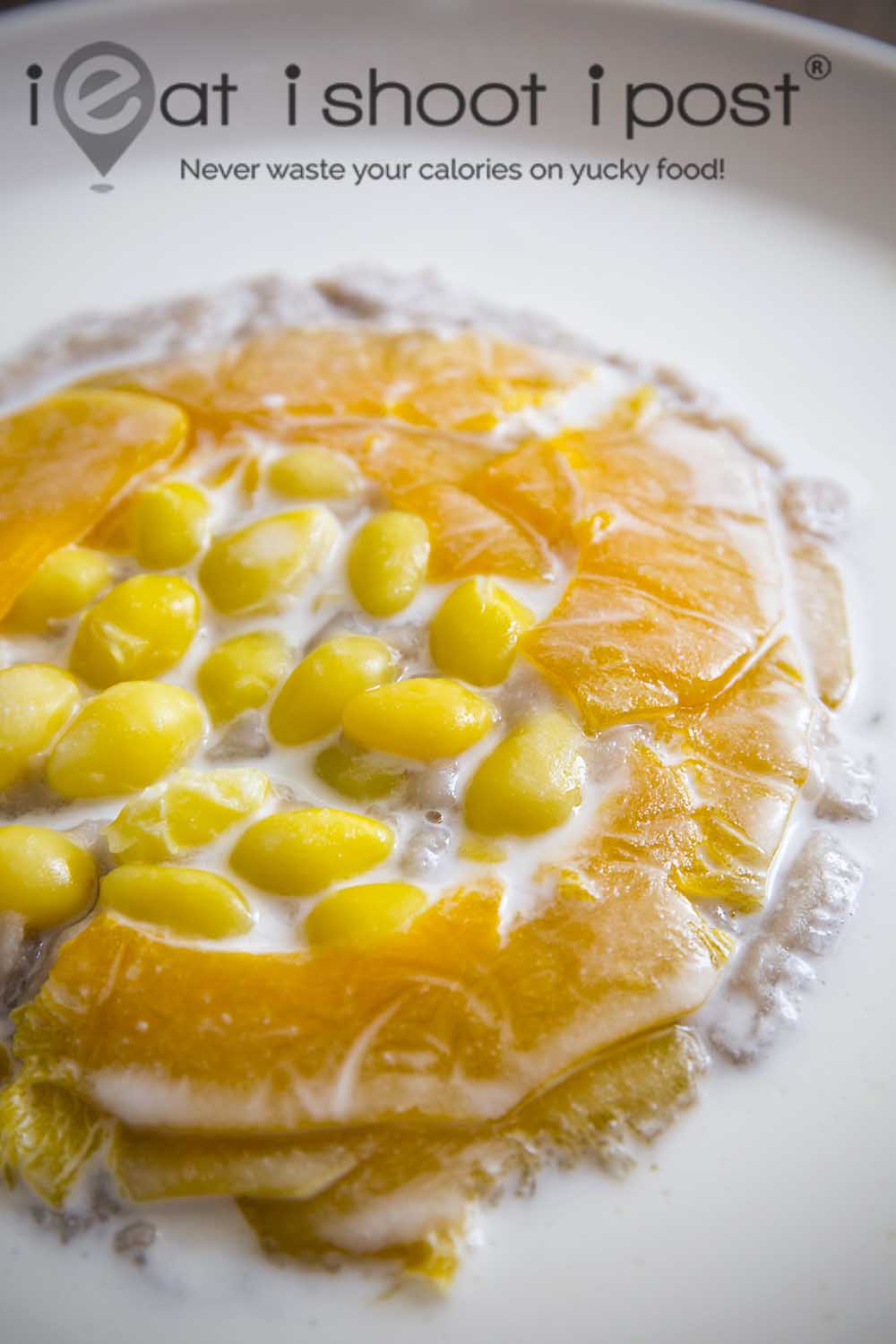 Aside from the dreaded coconut milk, I was actually quite pleased with the orh nee.  They make their own yam paste and it still had a good yam flavour.  I also like the fact that they steam it with pumpkin and served it with plenty of ginko nuts.  4.25/5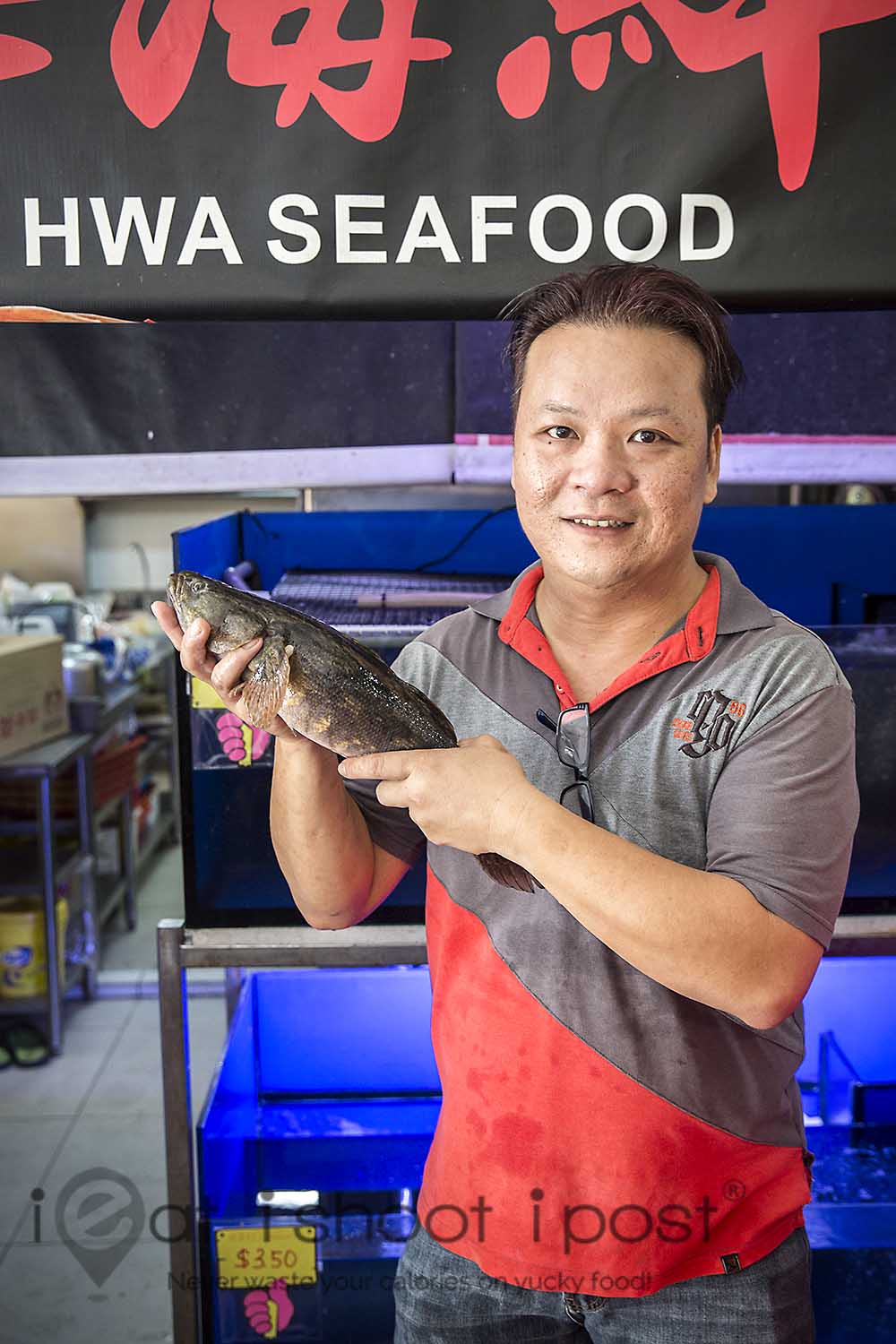 The stall is own and operated by Mr Ho Yoon Fah who left Ipoh 17 years ago to work as a zi char chef in JB before coming to Singapore.  Nowadays he has a team of chefs that does the cooking but he is still very much hands on in the kitchen.  It really does make a difference when the owner is also cooking in the kitchen!
Conclusion
Very good zi char in the Upper Thomson area which you can check out.  The location is quite remote but there is ample parking. The lala beehoon and claypot live Soon Hock are definitely worth a try.