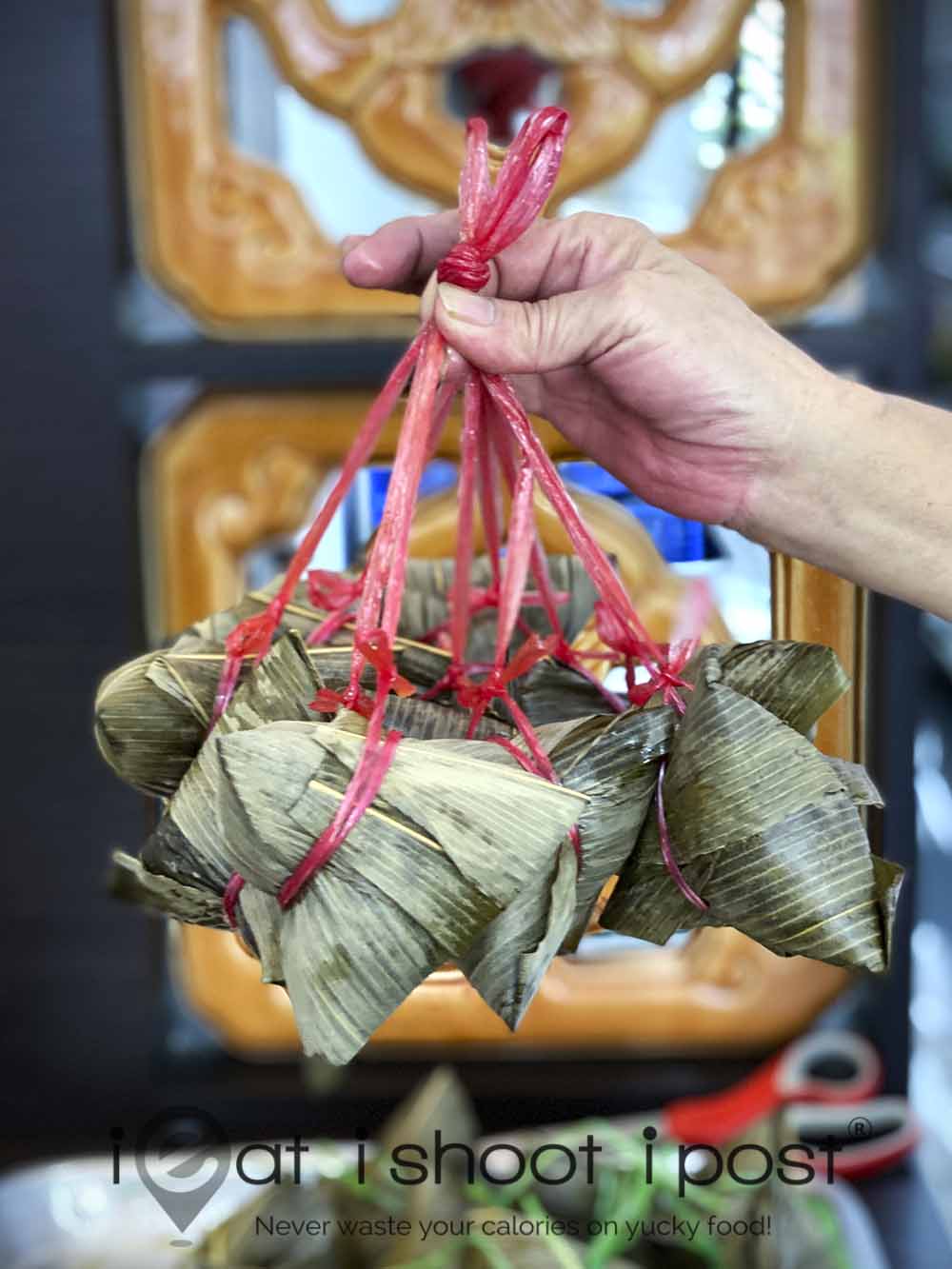 The first time I tried Hoo Kee Bak Chang was back in 2006 when I started writing the blog!  In those days, my mission was to quickly cover the best and most famous hawker stalls in Singapore and Hoo Kee was one of them.  I still remembered how elated I felt when I was able to buy the bak chang the day I visited as I was to find out later that they usually sell out early as most people usually call up to reserve their bak chang first!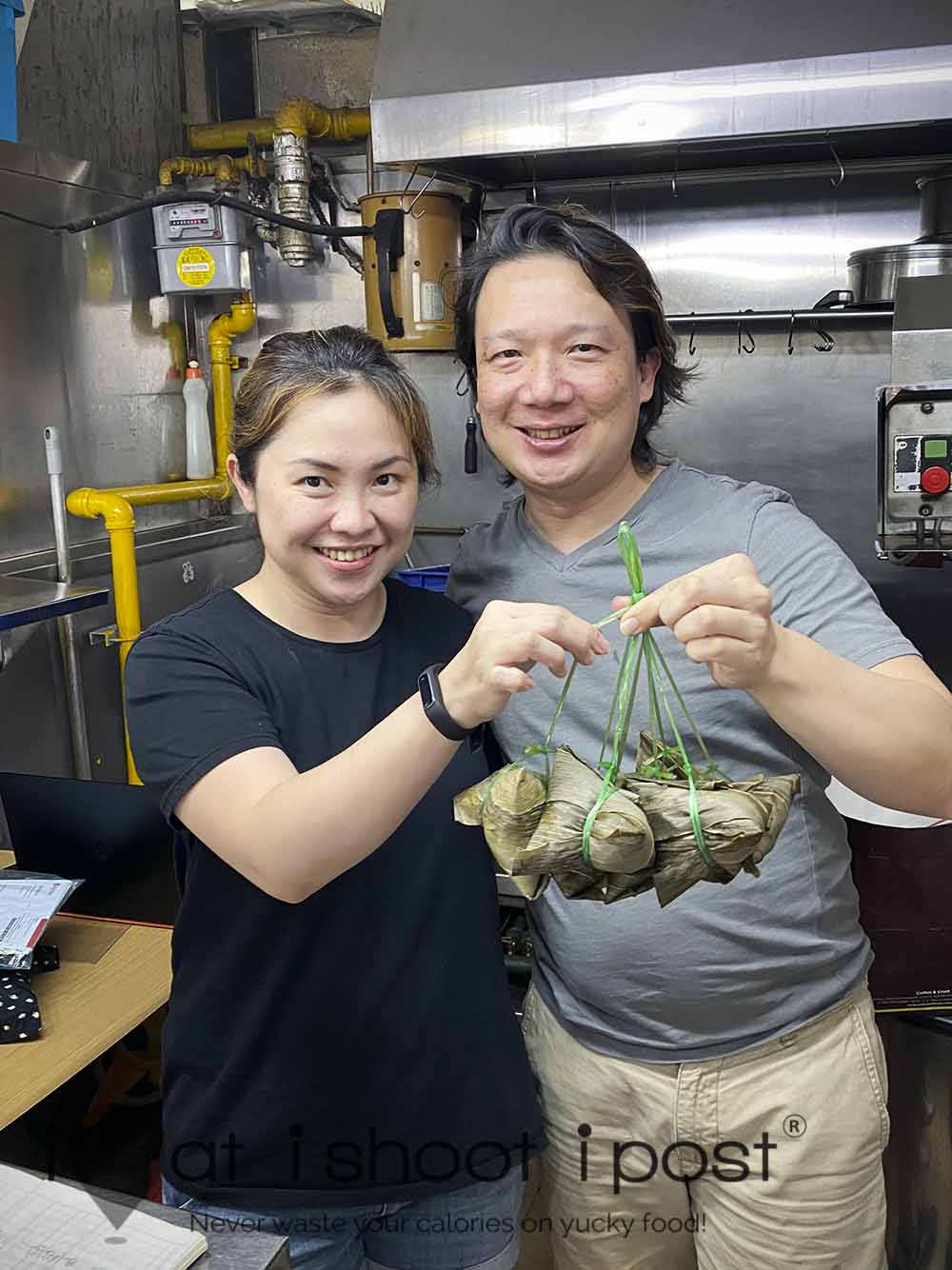 Much has changed in the ensuring 15 years.  The stall is now run by third generation Ryk Chew whose grandfather, Chew Hai Chwee started selling bak changs in 1948.   His dad, Chew Chin Peng, whom I first bought the bak chang from, had since passed on shortly after they opened their new shop at Bukit Merah Central.  In 2016, they even got listed in the Michelin Guide as a Bib Gourmand eatery! Unlike last time, their bak chang is now available throughout the day from their new shop in Bukit Merah so you don't have to rush and queue to buy them at Amoy St Food Centre.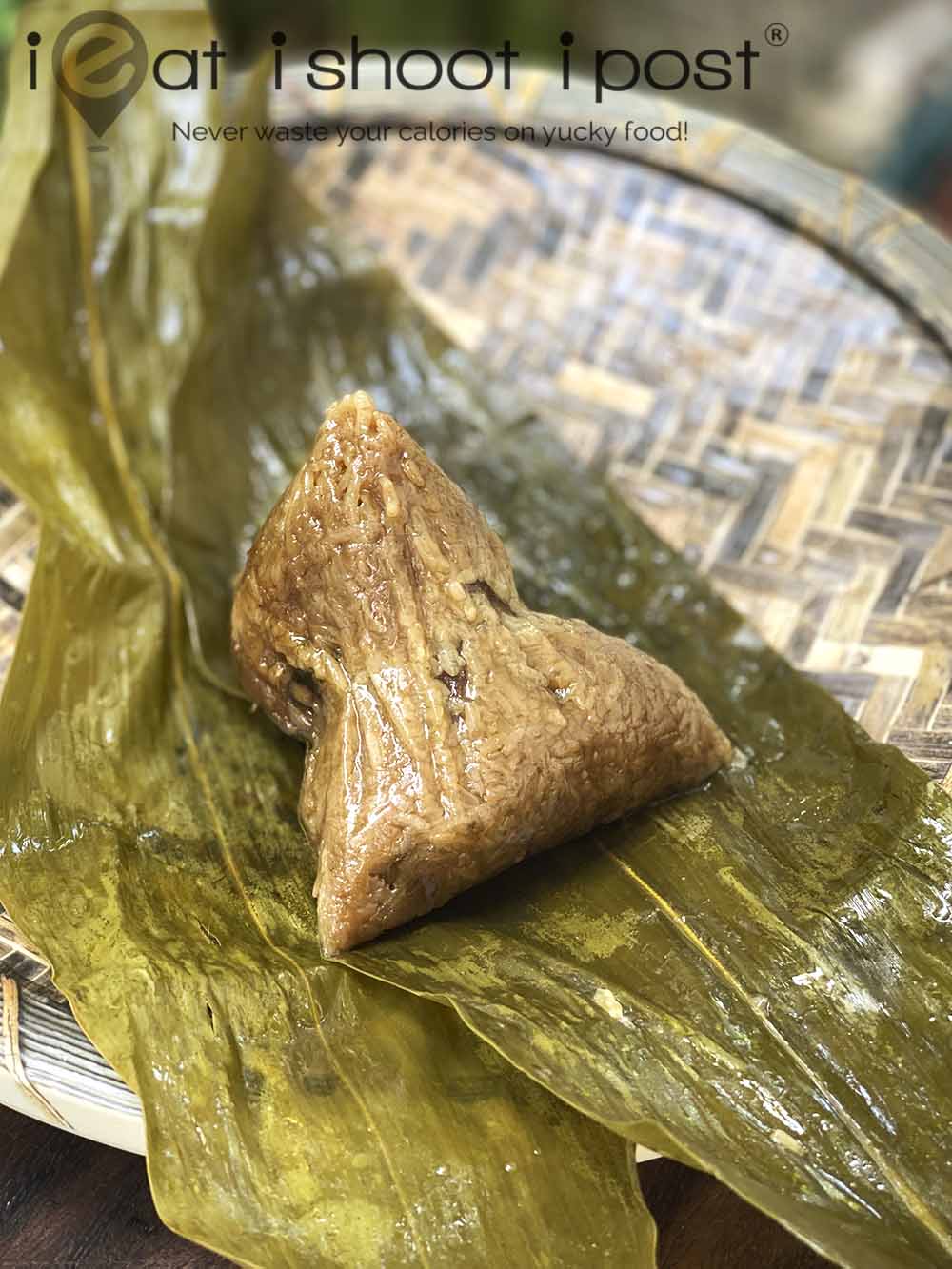 What makes their bak chang distinct is that unlike other stalls, they don't cook the pork filling before wrapping it in the glutinous rice.  The common way of making bak chang is to pre-cook all the ingredients first, then wrap it.  So you won't get the distinct pieces of braised pork belly as you would expect in a typical Hokkien bak chang.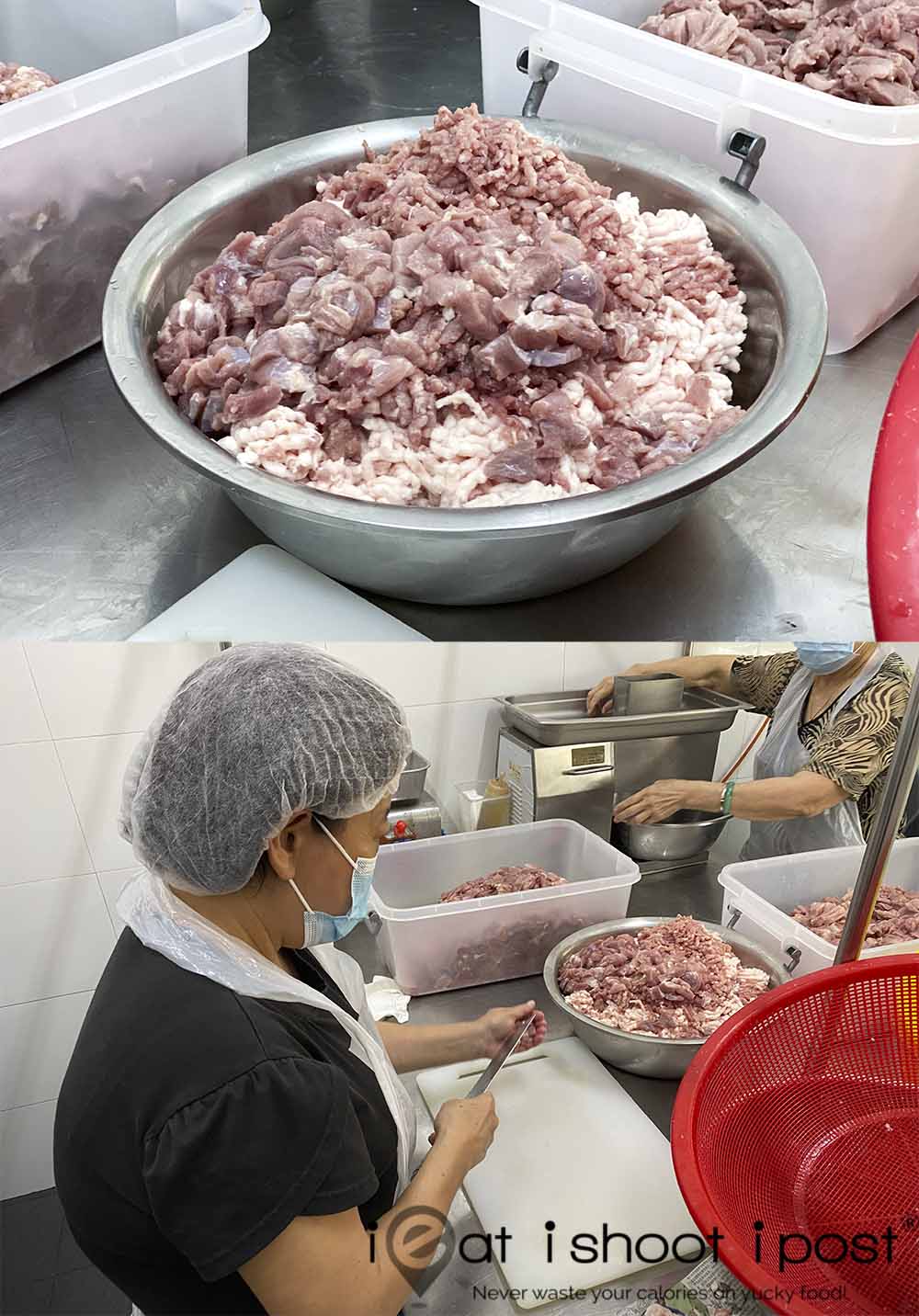 Ryk tells me that he had stuck with his father's principle of using fresh pork and only premium ingredients to make the dumplings. When you dig into the bak chang, the salted egg yolk is always deep orange in colour and oily which is a great indication of their quality.  Their new store now has an airconditioned area where you can view the making of the dumplings daily.
The dumplings are still very good, although if I were to be completely honest, I felt it does lack that extra something which transported me to bak chang epiphany back in 2006.  But such things are really hard to say as you can never compare the bak chang from 15 years ago to the one now and nostalgia is always a very powerful condiment!   4.25/5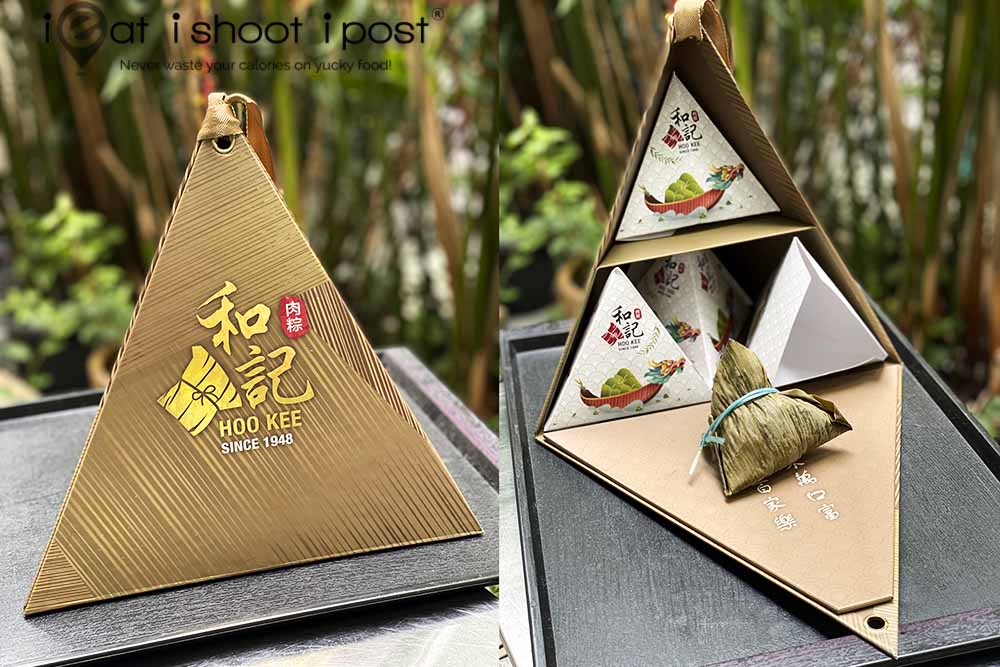 Inaugural Corporate Gift Set
This year, Hoo Kee is introducing their inaugural limited edition Corporate Gift Sets which contains five of their Deluxe All-In Bak Chang (marinated lean pork, roasted chestnuts, salted egg yolk and shiitake mushrooms).  Each set comes a unique box with the bak chang individually packed.
You can order your gift sets here: https://forms.gle/2xGUWCiXon2j7oUa8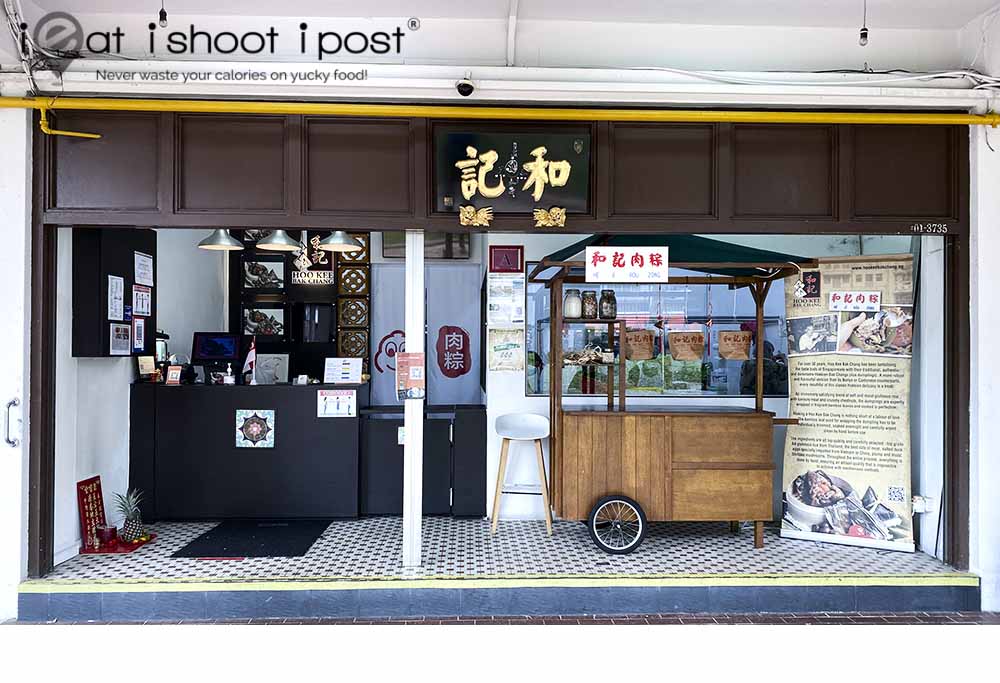 Conclusion
Great to see the next generation taking a heritage brand and continuing its legacy!   Time will tell if the bak chang gift sets will go the same way as mooncakes.  Some people have expressed their concern about the wastage of packaging but, on the other hand, if you do want to send someone some bak chang as a gift, you don't really want to just send them bak changs in a plastic bag!
Disclosure
We received a mediadrop of their new gift packs but we paid for the rest of the dumplings in this post.