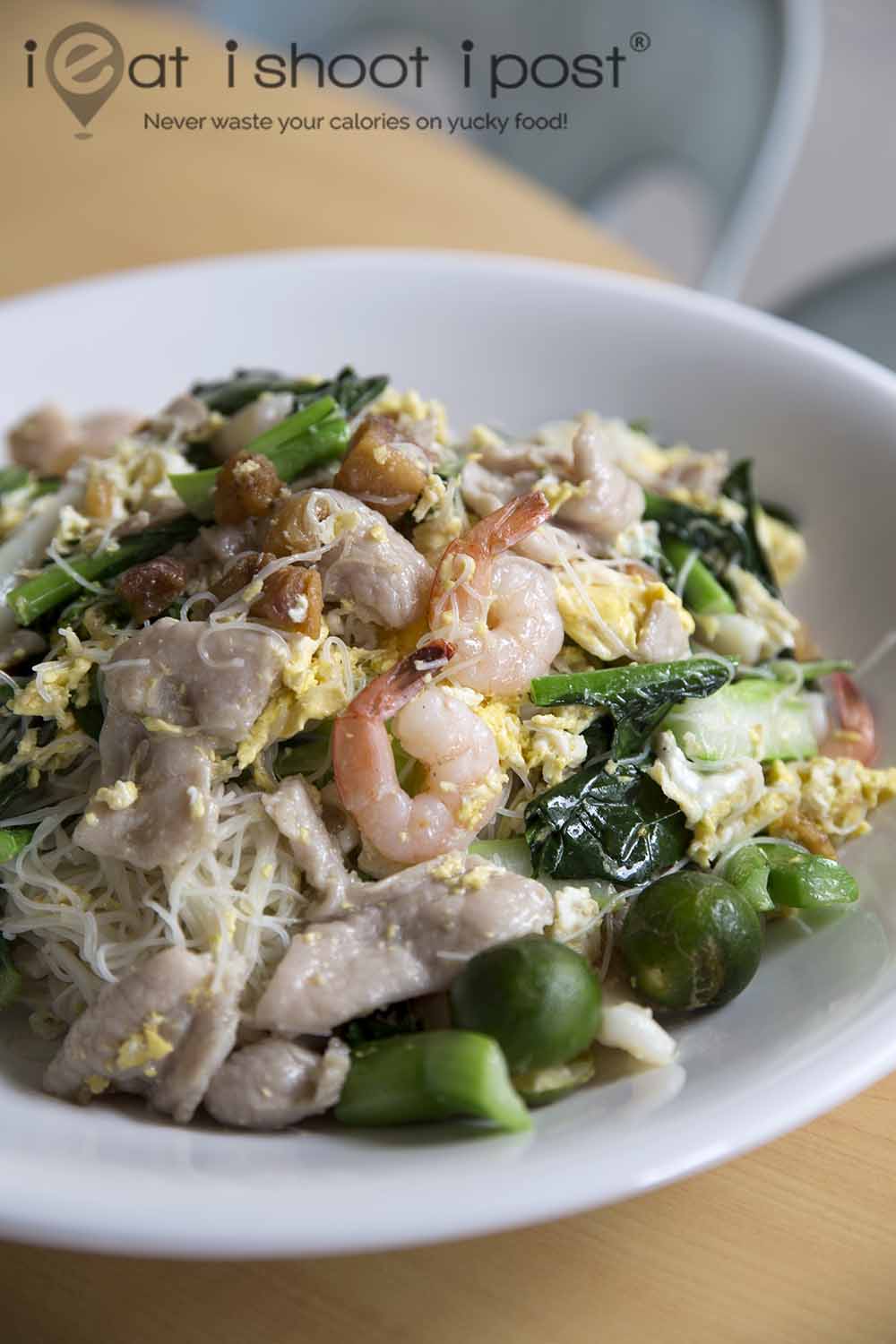 I happened to chance upon this Zi Char in Toa Payoh one evening while looking for supper.  The owner recognised me as he was also the owner of Hup Chong Yong Tau Foo which I had blogged about previously.
I was surprised when he told me that he also ran the Zi Char in the same coffeeshop and that their signature dish is a dry version of white beehoon which has been around long before the current seafood white beehoon craze.
This version of white beehoon is quite different from the wet version we are all familiar with in a similar way that wet hokkien mee is different from the dry type.  I liked the texture of the thin beehoon and how it had absorbed the flavour of the stock.  A generous sprinkling of crispy chunky nuggets of lard also helped to add a big flavour boost to the dish.  It isn't as robust in seafood flavour as the wet version and it does lack a wok hei flavour, but I found the carbo rush of the chewy white beehoon very comforting.  It is one of those things that can easily become a staple which you can eat every week. Not surprisingly, almost everyone in the coffeeshop had a plate of white beehoon and another side dish to go with it.  4.25/5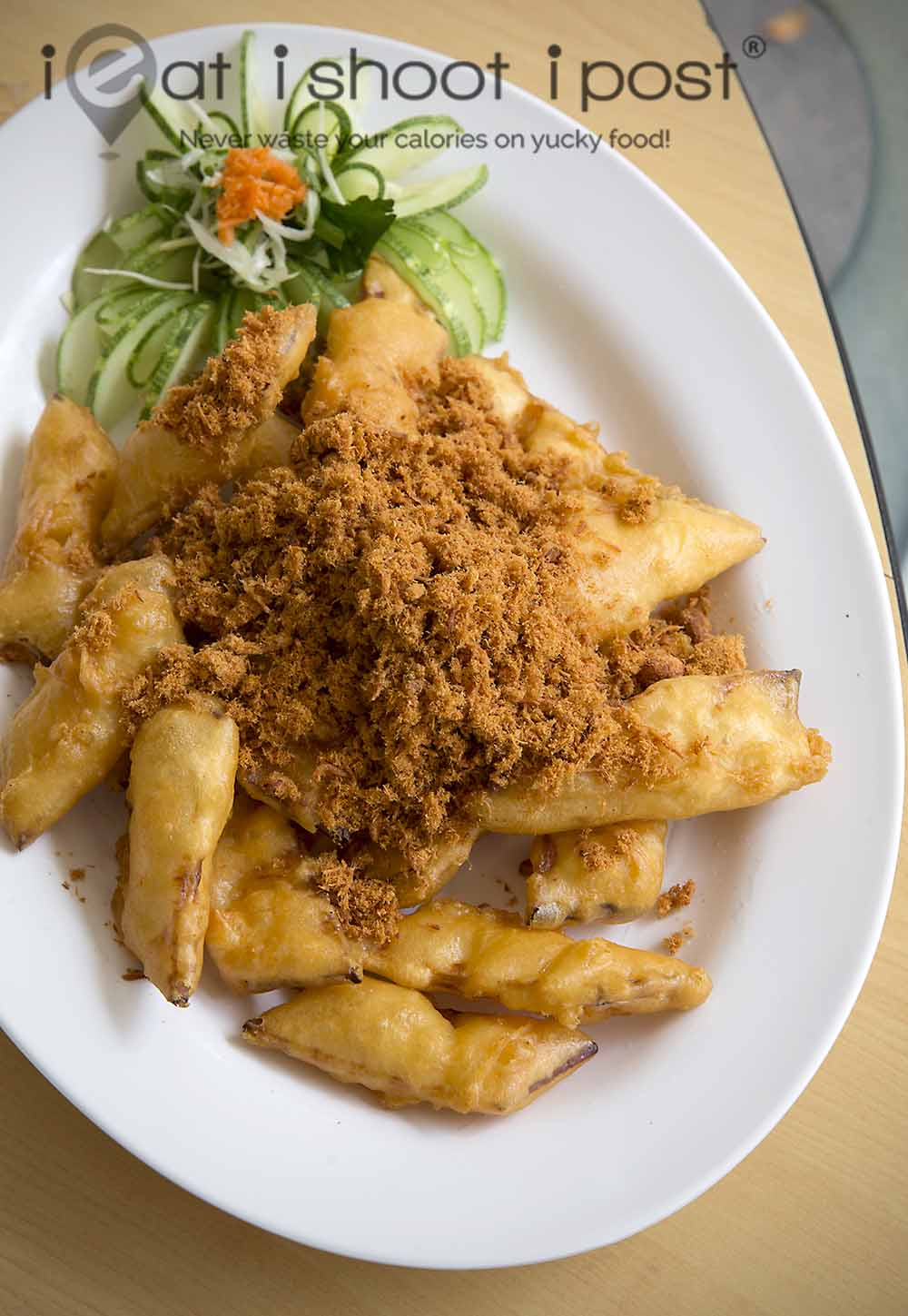 Following that supper, we organised a mid-week makan session to taste some of their other Zi Char dishes.   They are all very competent and they are especially good at their deep fried dishes like the eggplant with pork floss which were crisp and dry and provided a very satisfying start to the meal.  4.5/5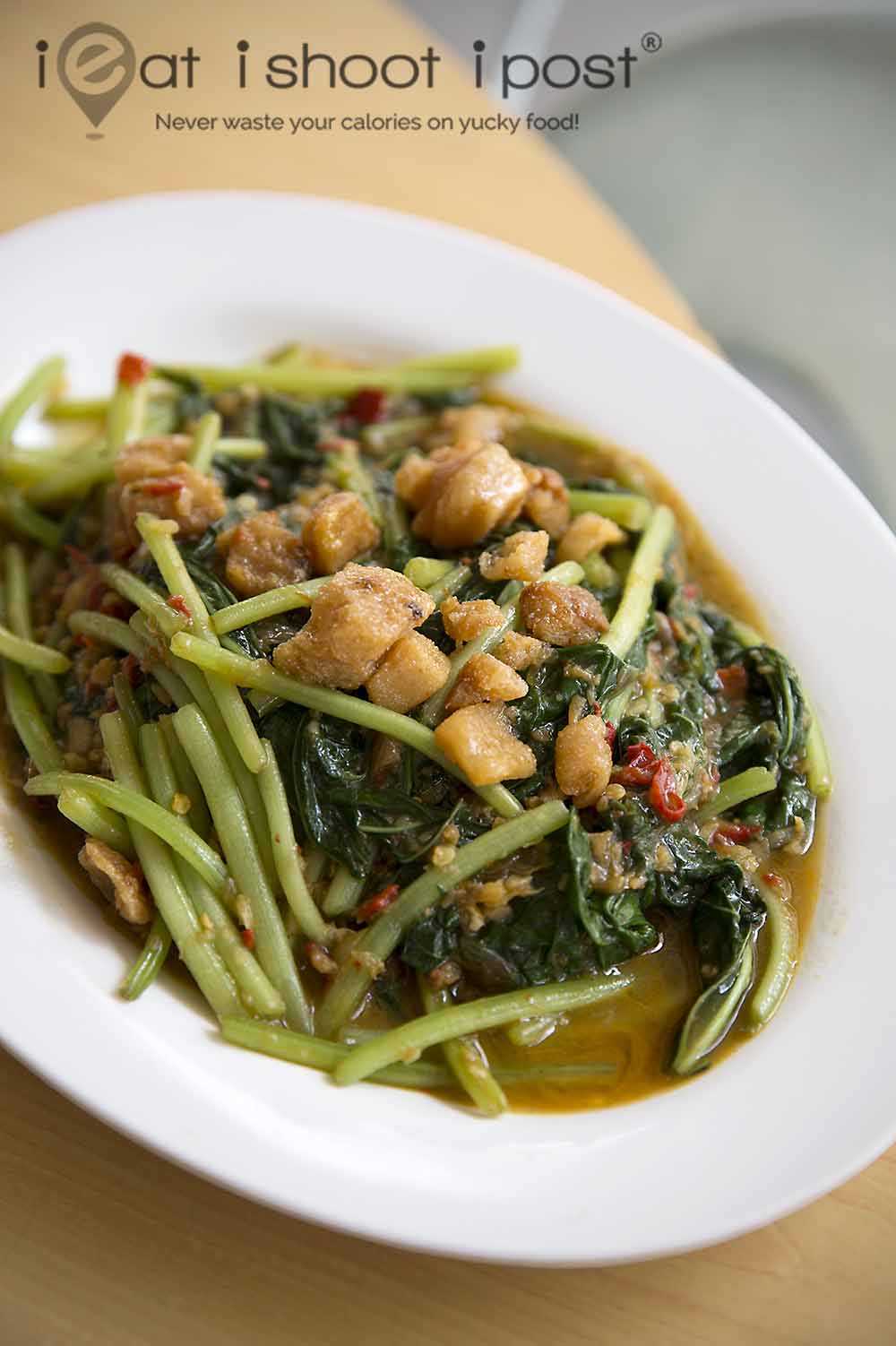 Their sambal sweet potato leaves was also excellent.  Even if you don't like to eat veggies, you will probably like to eat this as the veggies are soft and not fibrous and the flavour of the sauce goes really well with rice.  4.25/5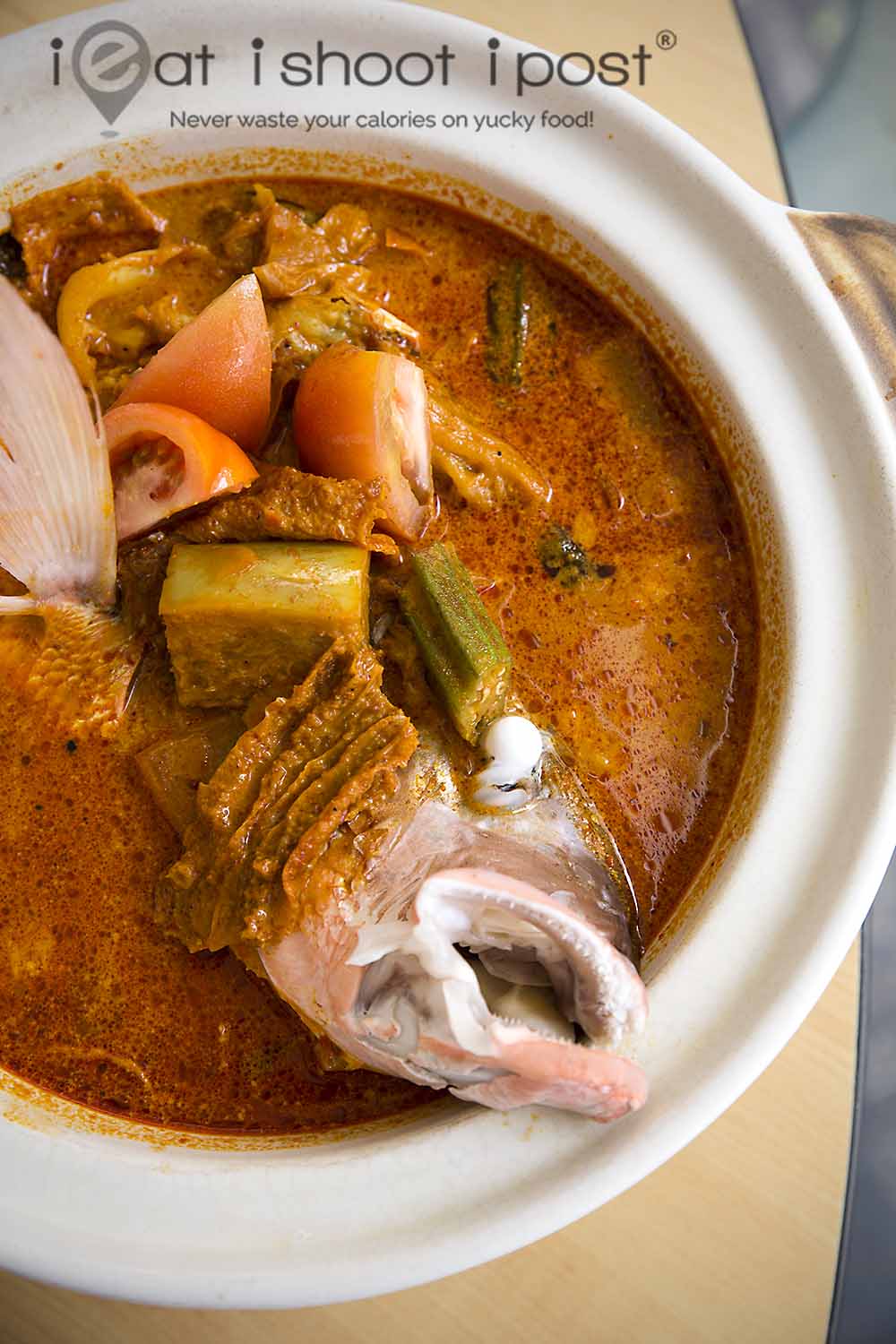 Their version of the curry fish head uses farmed ang zhor (red snapper) and a curry gravy that isn't as tangy as some other places as they don't use as much assam.  It is well balanced and good for those looking for a more Indian style curry fish head.  4/5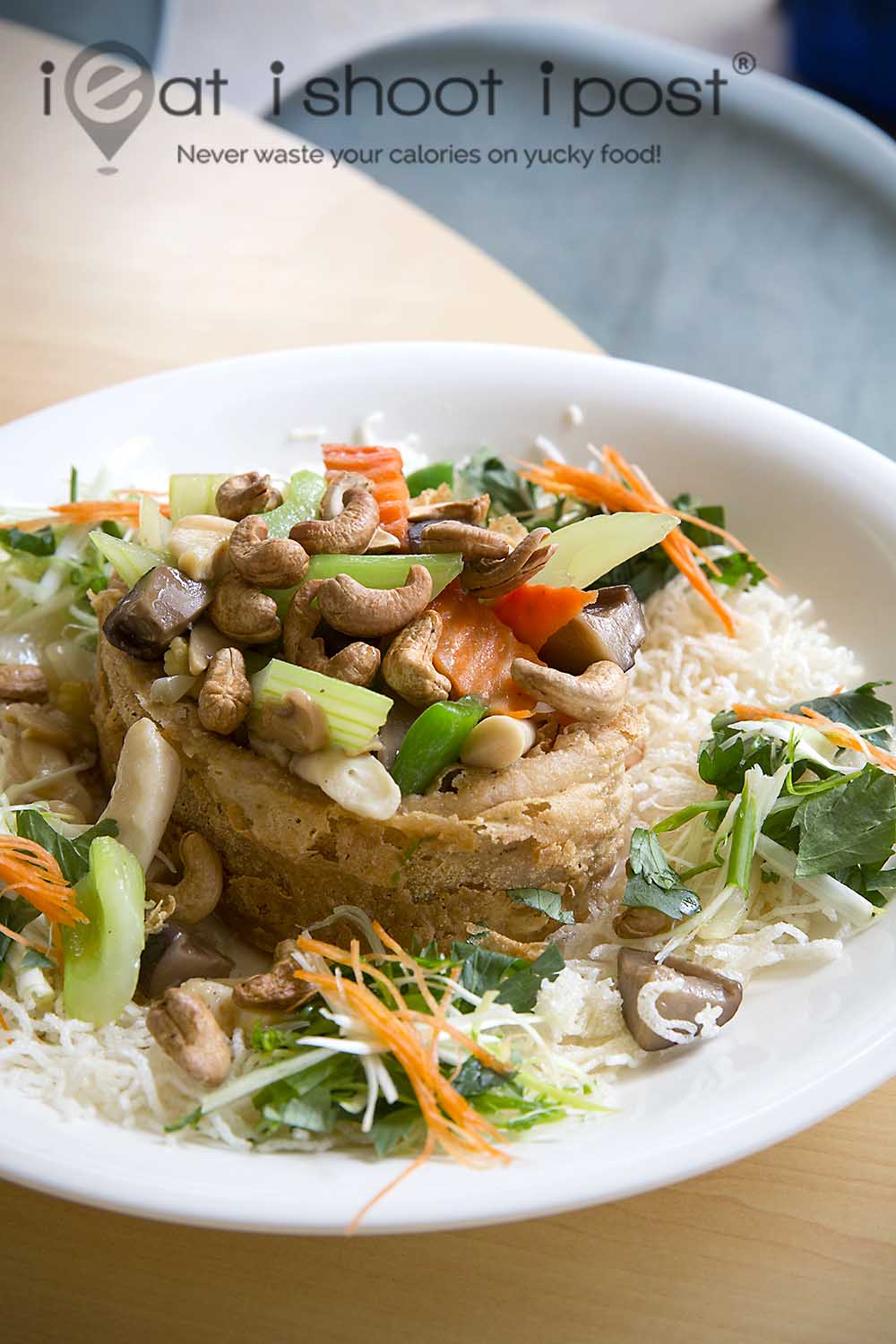 Our first impression of the yam ring was that it doesn't have enough gravy. Chef explained to me that this was done on purpose so that the yam ring will remain crispy.  Unlike a lot of other places which buy their yam rings ready made, they still make the effort to mash their own yams.  The yam ring itself is very good, though I would still feel a bit more satisfied if there was just a bit more sauce!  4.25/5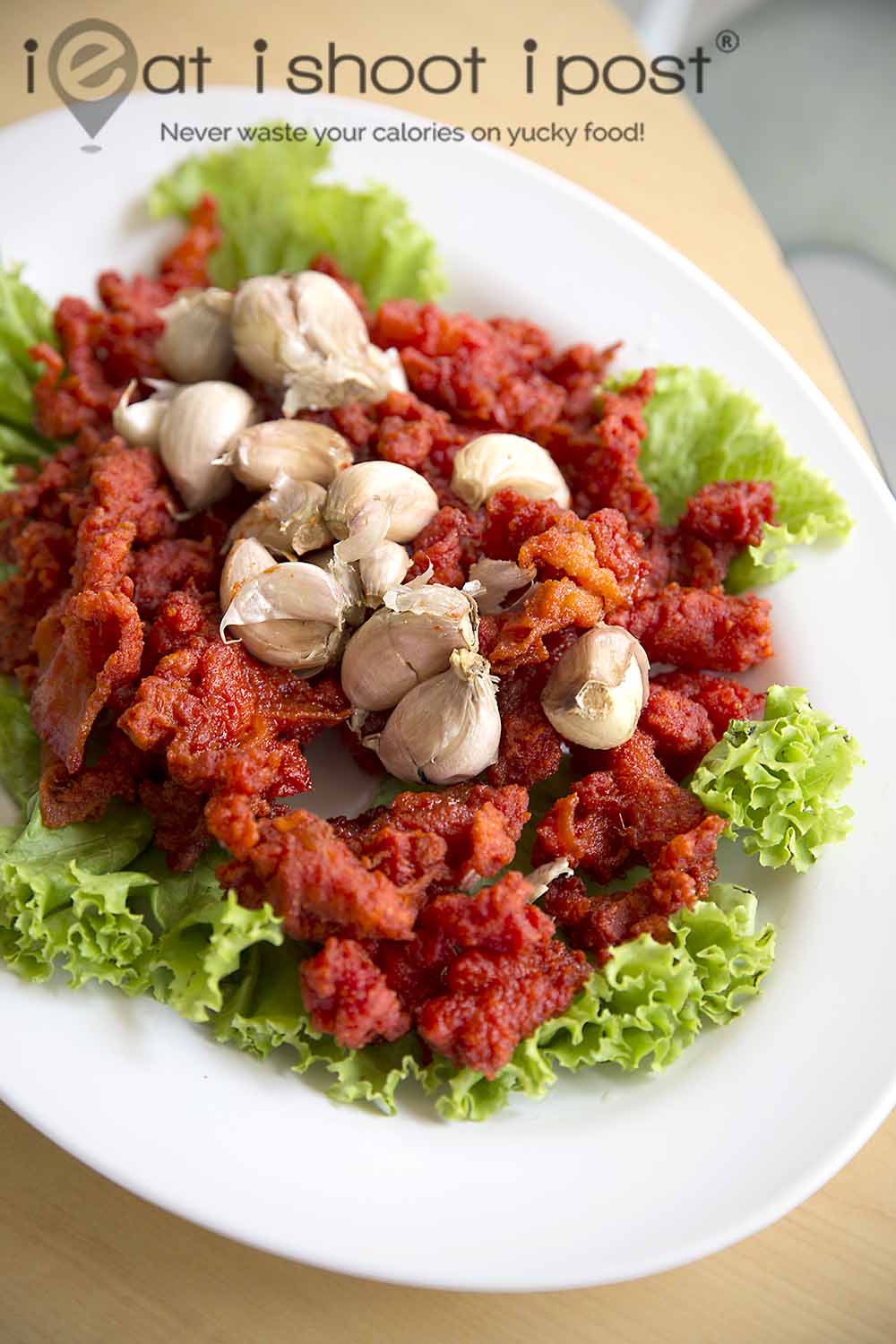 If you are looking for something to go with the white beehoon, then the crispy fried pork is a good bet.  It's fried till the whole thing is crisp all the way through.  You will need teeth for this dish!  I felt the sweet black sauce didn't go too well with the pork though and would have preferred it if it were less traumatic on the teeth.  4/5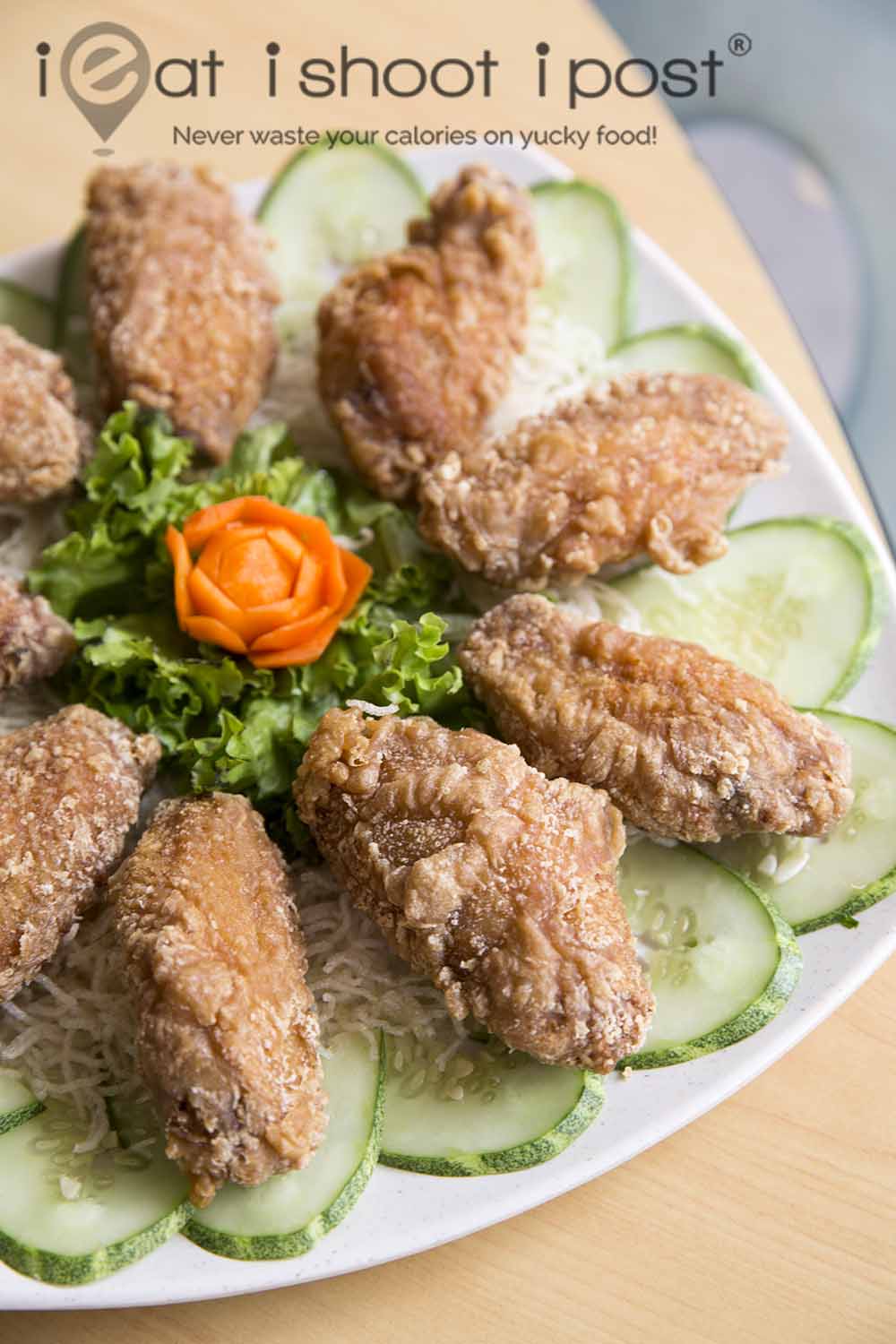 Like all their other deep fried dishes, the har cheong gai was fried perfectly.  However, the har cheong flavour could be more robust.  3.75/5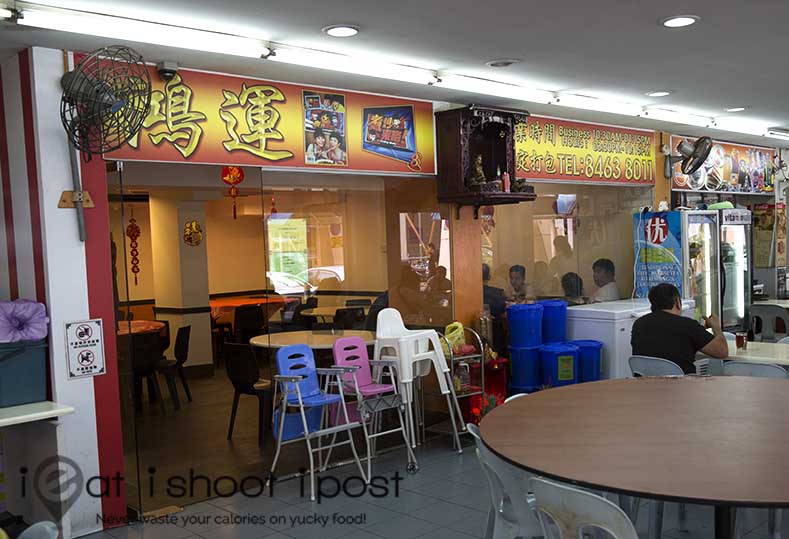 The boss converted two stall spaces within the coffee shop into an air-conditioned area for patrons of the zi char.  I thought it was a brilliant idea as customers can now dine in aircon comfort in a coffee shop with no extra charge.  This really makes Hong Yun stand out from many other coffeeshop zi char!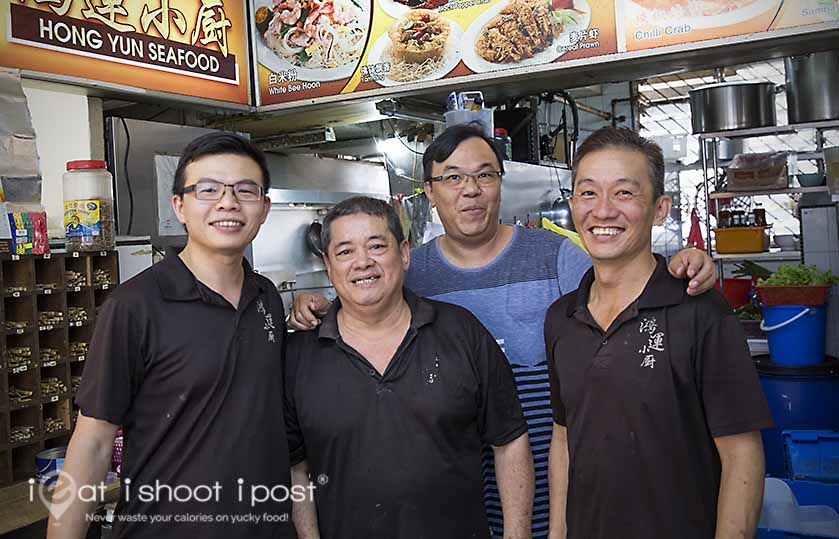 Conclusion
Most of the dishes are good overall and their signature white bee hoon is quite unique and satisfying.  On top of that, they have an air-con area where you can enjoy the food!