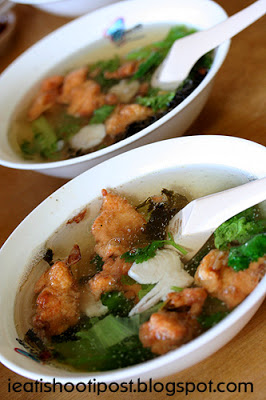 Bad news for lovers of Sliced Fish Soup! There is currently a shortage of fish which I suspect is due to the heavy monsoon rains. So by 1pm, the Uncle told me that I may not even get fresh sliced fish soup and may have to settle for fried fish instead. So dissppointed as this was my second attempt to taste this famous Fish Soup widely held by some to be the best fish soup in Singapore.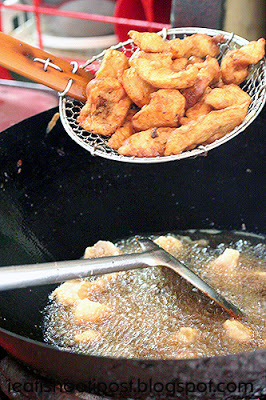 Luckily, we still managed to get a few slices of fresh fish in our soup to try. The Uncle admitted to us that the quality of the fish was only 70% of what it is normally due to supply problems. Nevertheless, the soup was still very Cheng (clear and light) and sweet. The fresh fish was nothing to rave about that day, but I was pleasantly surprised by the really tasty fried fish. Ok, real fish lovers will criticise me for this, but I actually liked the fried fish very much. The seasoned batter perfectly complemented the fish meat making it really Pang (savoury). 4/5 (Should score better when there is no supply problem)
Conclusion
Real pity about the fish supply. Judging from the crowd of people eating the fish soup, it just has got to be better then this. I shall have to return after monsoon season!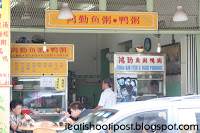 Acknowledgment: First heard about this store from eslim!