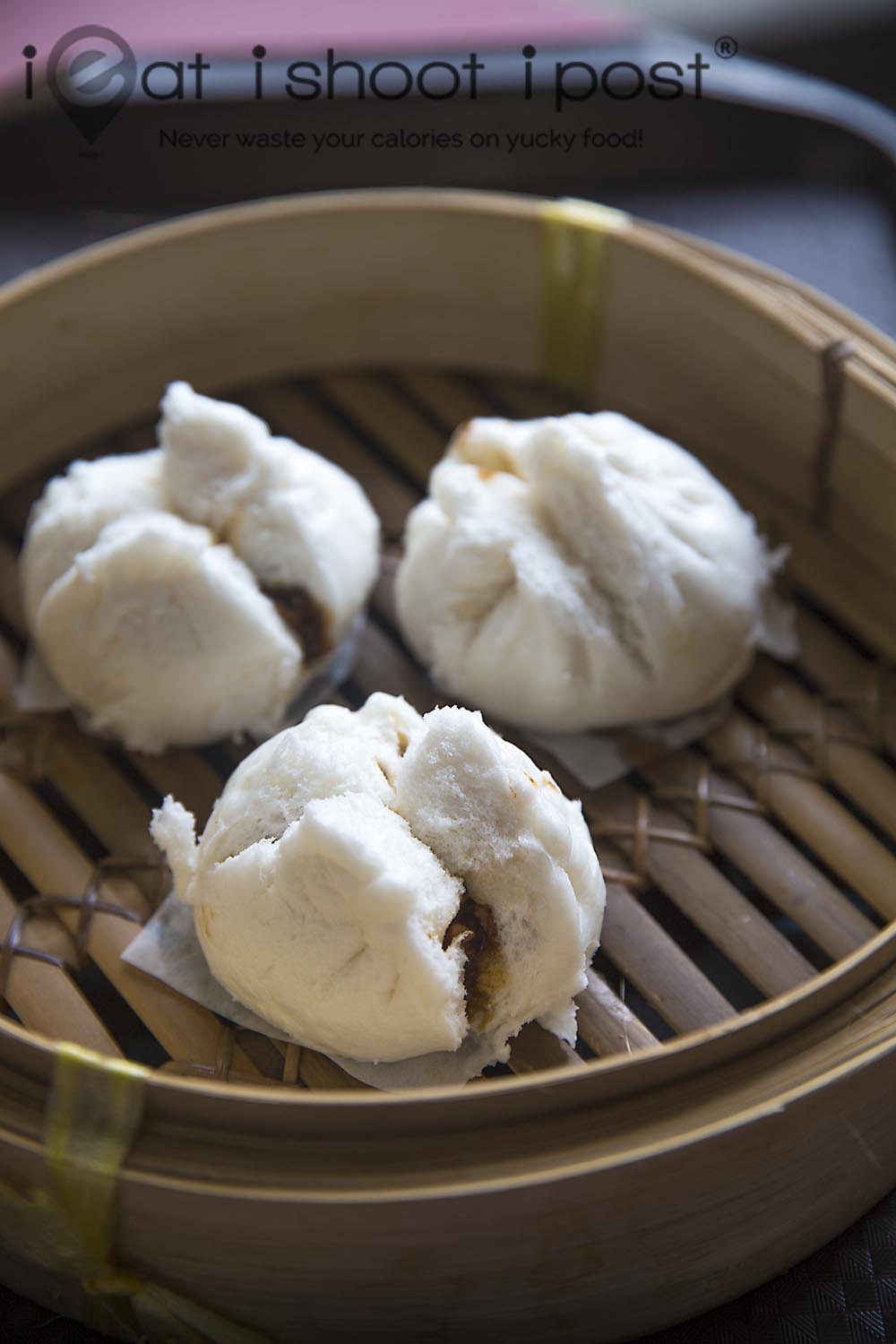 Hong Kong Mong Kok Tim Sum has been around for a number of years and has built up quite a reputation for itself.  I have tried their dim sum sometime ago but at that time I didn't feel compelled to write about them.  But I managed to chance upon them again and this time I was quite surprised at just how good their dim sum is especially when you consider that they are all priced at $2.30 nett!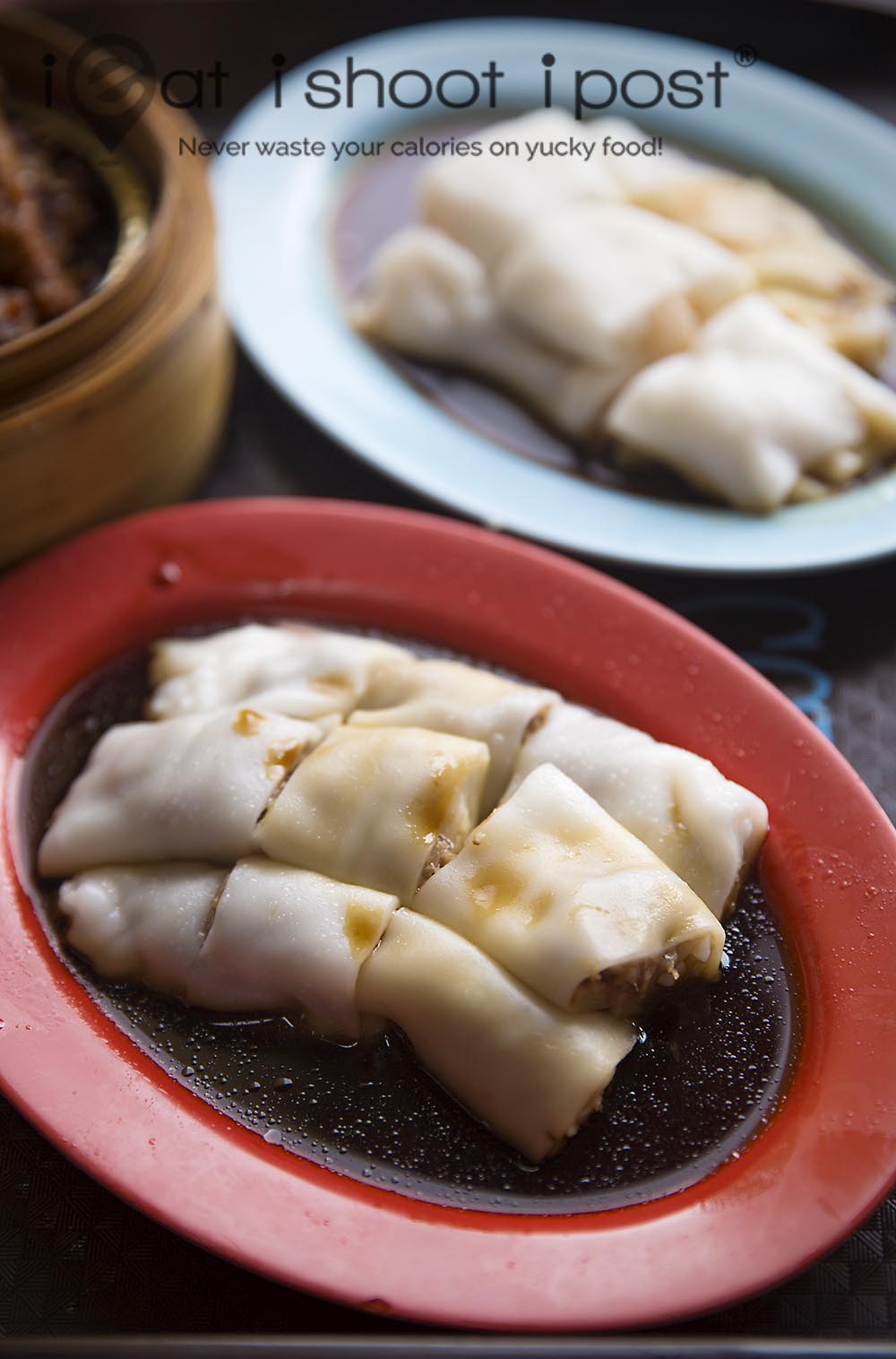 Now, just let me moderate your expectations a bit.  I am not saying they make the best dim sum in town.  What I am saying is that they are much better than other coffeeshop dim sums which sell for around $1.80-$3.20.  In fact, if you bring home the charsiu bao and phoenix claws, steamed it in bamboo baskets and served it to your friends at home, everyone would think that you must have paid at least $4-$6 to buy them from a proper dim sum restaurant!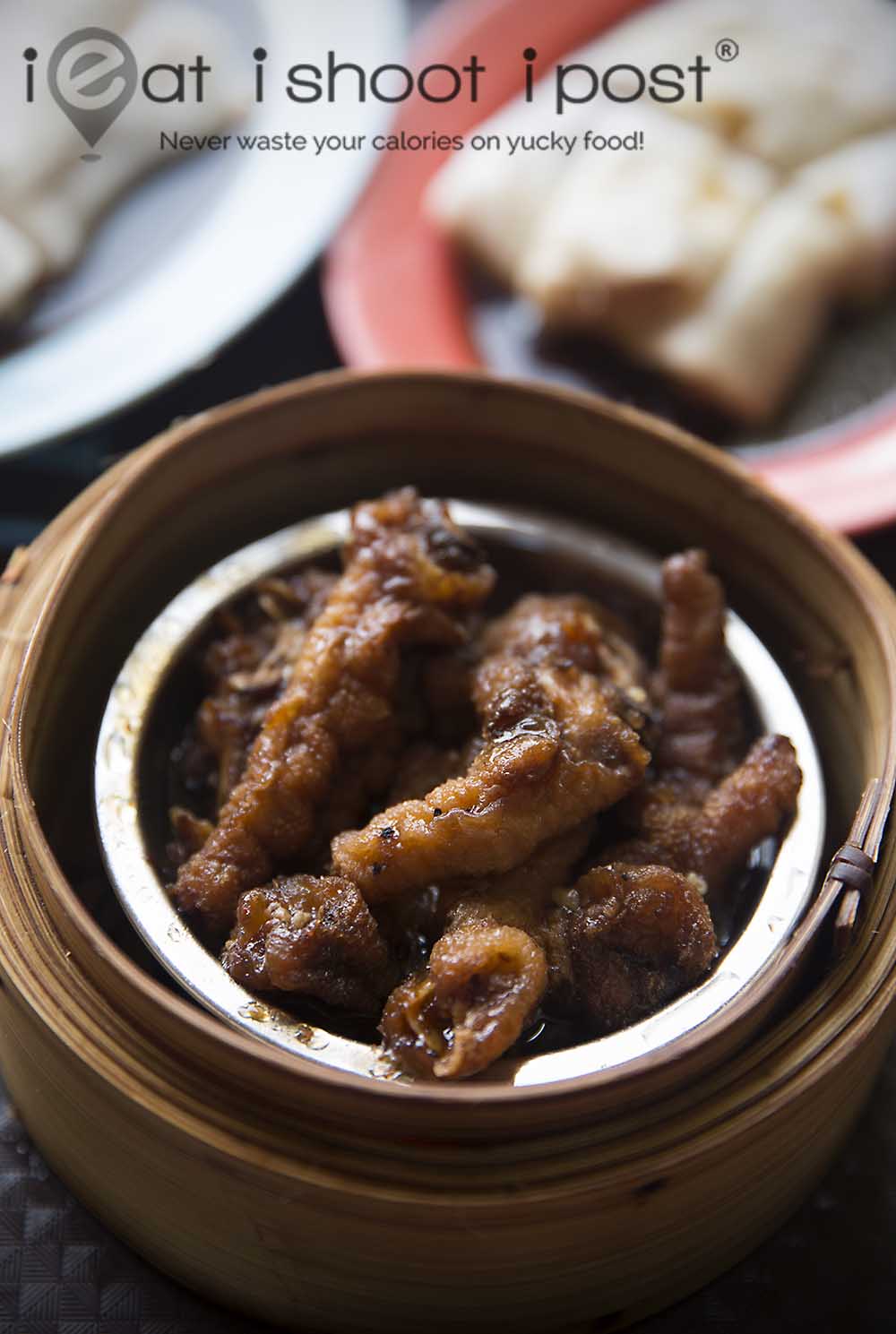 Their charsiu bao is excellent and as good as any dim sum restaurant around.  The skin is soft and puffy as it should be and the char siu filling is generous.  The filling does lack that charcoal smoke flavour like those of Bao Zai at ABC Market, but aside from that they are really very good.  4.5/5
I was told that their har gow is one of their best items but unfortunately, they were sold out on the day I visited.  This is something I will have to go back to try because har gow is usually one of the more expensive items at dim sum restaurants with some places selling a basket for almost $7!  So if I can get decent har gow for $2.30 for 3 then it is a steal.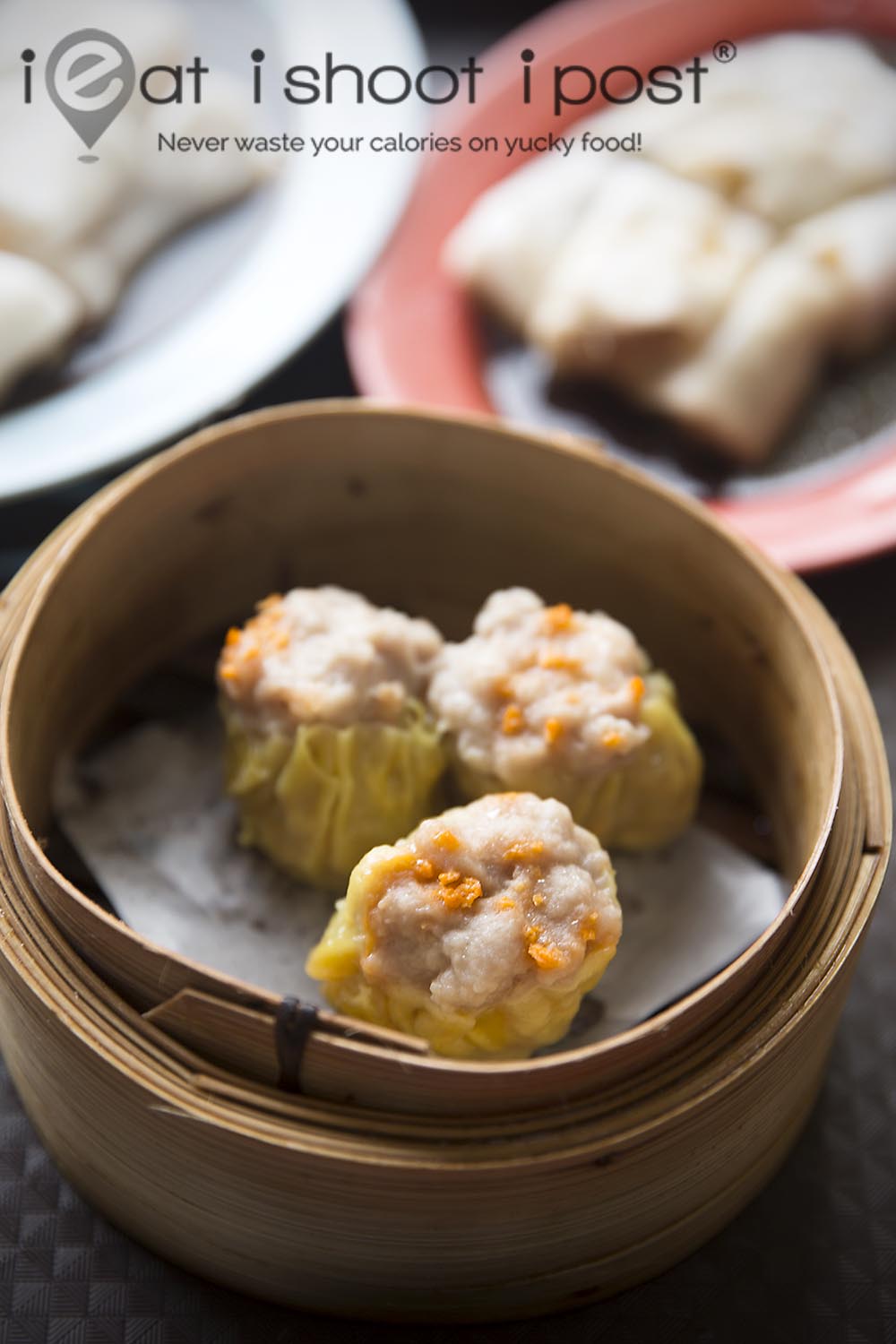 Chee cheong fun is freshly made on the spot and they have both prawn and charsiu flavours.  The chee cheong fun itself is just a fraction of a mm thicker than I would have liked but the texture is nice and soft.  The sauce is very good  but it could do with a bit more oil to make it more slippery. 4/5
I like their phoenix claws.  The salted bean sauce is very tasty but it would have been even better if there were a few cut chillies  in it. Again, at $2.30, I am not complaining. 4.25/5
Their siew mai are more well endowed than many coffeshop siew mai around but the meat filling was not as soft and tender as I would have liked.  It's decent, but not one of their best items. 3.5/5.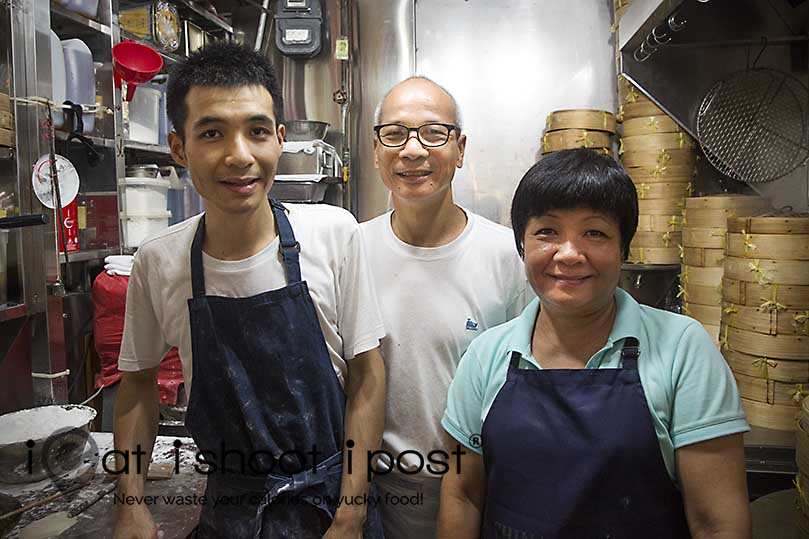 It's amazing to see how Mr Chi Shu Kei, 60 managed to churn out baskets of dim sum with his wife and son in their tiny little hawker stall! He arrived from Hong Kong to work as a dim sum chef at East Ocean for several years before deciding to go out on his own.  The stall has been in operation since 2003, which may explain why he has priced all his dim sum at $2.30!  I am sure we all hope he will keep it that way!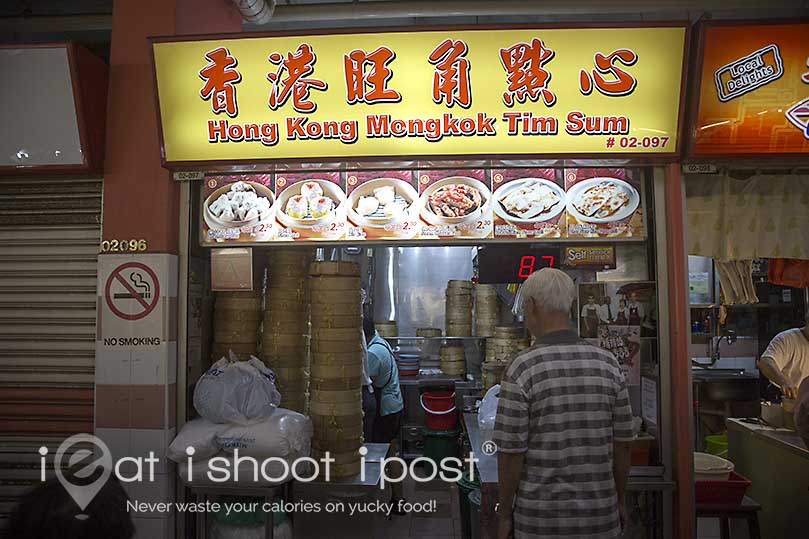 Conclusion
Restaurant quality dim sum at hawker prices. Their charsiu bao and har gao are their star items.  The rest are very decent for the $2.30 price tag.