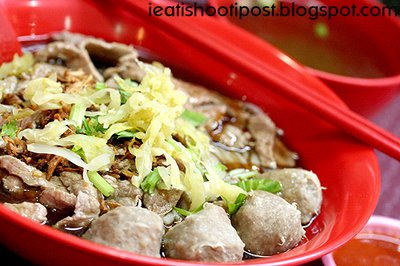 Yet another famous Beef Noodle Place! This hawker has been selling beef noodles for 48 years since his father's time. They are so established they have a newspaper clipping from 23 years ago! The original stall was at Kock Street which then moved to Cuppage Centre. For the readers who still remember the Beef Kway Teow at Cuppage Centre and wondering where they move to, now you know!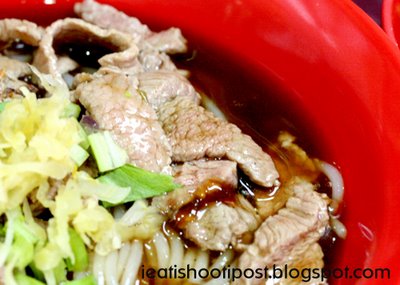 I liked the dry version at this place. The gravy is excellent and the beef succulent. The beef balls are unfortunately bought from a supplier, so it tastes quite generic. Otherwise, quite a satisfying bowl of dry Beef Kway Teow. 4/5
Congrats to Hong Kee for being awarded the Bib Gourmand 2016!