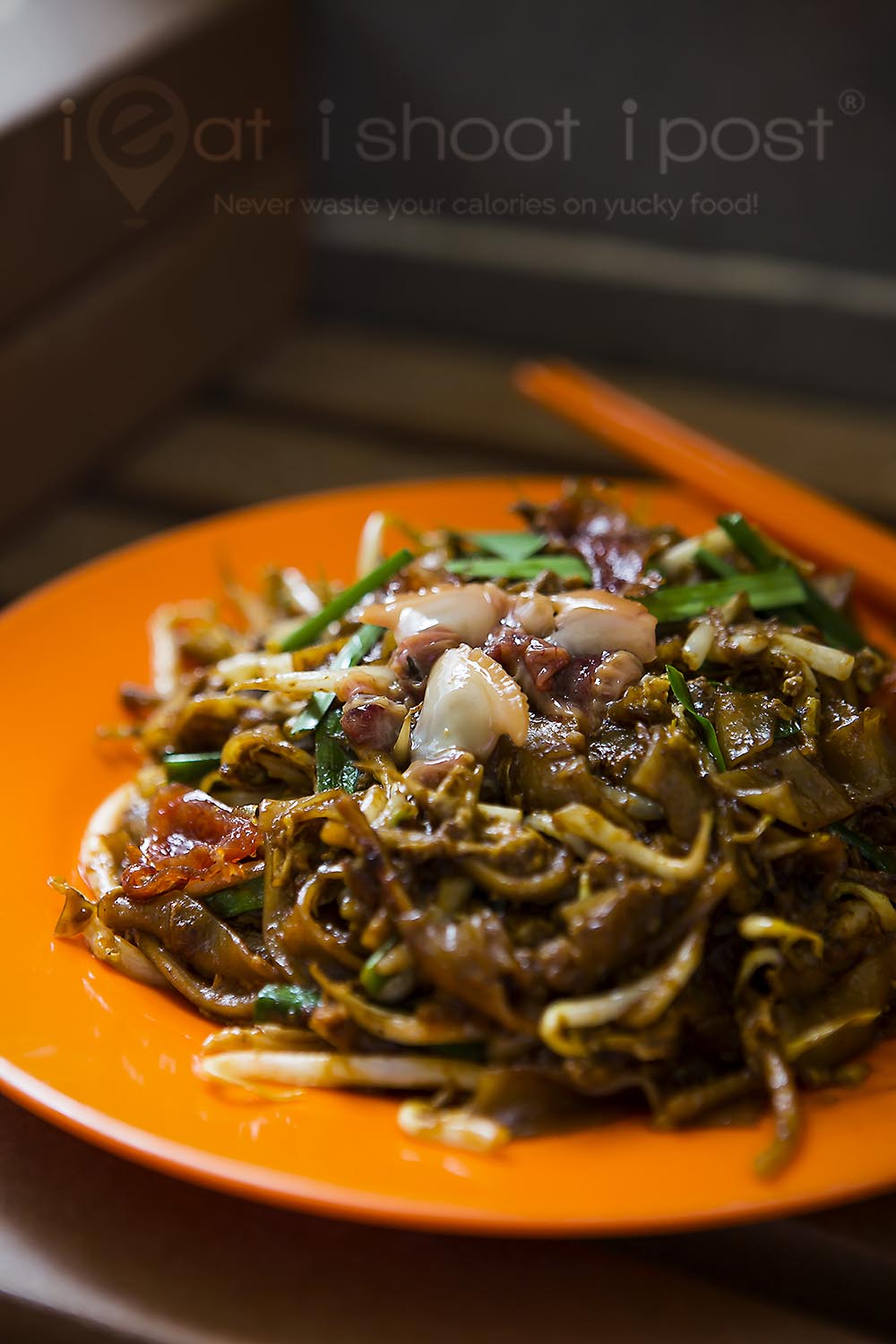 It is good to know that Hillstreet Char Kway Teow will still be around for another generation. Perhaps it is not quite The End of Char Kway Teow just yet.
That is if Mr Ng Yeow Kiat doesn't give up whacking the wok.
Right now, Mr Ng Jr takes turns to punish the wok with his father who had suffered a fall recently that has left him with a residual drawl when he talks. He now does the afternoon shift from 1.30pm till 4pm, giving hid dad some time to rest.
The 32 year old polytechnic graduate tells me that it took him 3 months of frying before he served the first plate of Char Kway Teow to his father who sent him back to the wok without even trying it. Mr Ng senior had told him that he can tell it is not good just by the way it looks. It took him another 3 months before he was allowed to fry for the public.
But the road is far from smooth for the young man. He tells me that unlike his dad, who for the last 50 years had been frying 8 hours straight, that the most he can fry continuously is a mere 3.5 hours. Hopefully, like a marathon runner, wok stamina can be trained. The other big problem is the fact that people still expect to pay only $3 for a plate of Char Kway Teow and since there is a limit to how many plates he can fry a day, there is an income ceiling to his career. Depending on how well the price of hawker food keeps up with inflation and whether he is able to do as well as his cohort of poly friends, he might just decide that it is better to go back to his white collar job one day.
Let's hope not.
Whatever it may be, Mr Ng Jr is poised to be the face of the future of hawkerpreneurship in Singapore. With so many youngsters not wanting to take over from their parents, he would be the poster boy for the NEA and other agencies who would take up the mantle of preserving our hawker culture.
Conclusion
Fans of Hillstreet Char Kway Teow will be pleased to know that the wok is in good hands. I tried Ng Jr's Char Kway Teow and it is very good, almost as good as his father's. If he persists, he will certainly be able to take over from his father proper and we will have good Char Kway Teow for another generation!