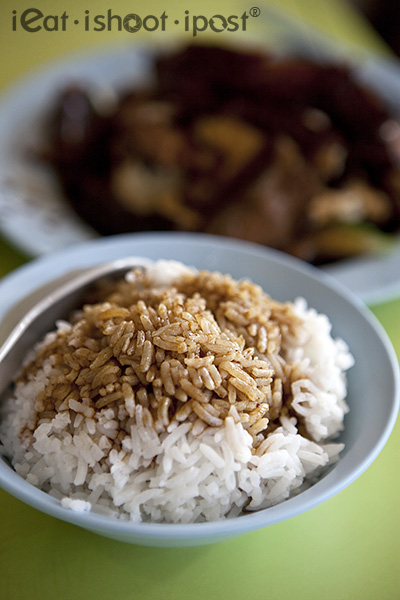 When you talk about braised duck, this is the one stall that is a bit of a legend in Singapore. The old man has been selling braised duck for over 60 years since he was a small boy helping out at his fathers stall along Tewchew street. Before Tekka market closed for renovations, I heard that he was planning on retiring, but fortunately, the stall is still operating now with some young blood under the watchful eye of the old master.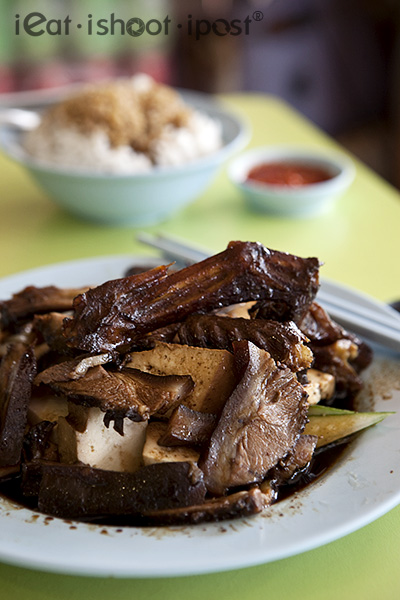 Braised Duck, Pig's Head and Tofu
The braising sauce here is the Teochew style, watery type. But it is far from insipid. This is the kind of dish which has baulked at the Health Promotion Board's advice of having less oil and less salt and you just have to have some rice or porridge to go with it. Not many stalls dare make it with such power nowadays, opting instead for a milder, sweeter approach. But if you want to taste Teochew Lor, the way that it used to be, then this must be it.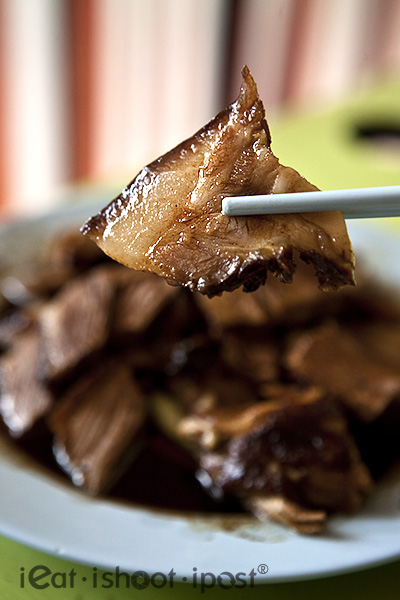 Pig's head meat
It's a pity that they don't sell goose anymore, even though the signboard still reads "Goose". Due to AVA restrictions, it is not possible to get fresh geese anymore. However, they still have pig's head meat here which is excellent. In case you haven't tried pig's head before, you should! The texture of pig's head is unique. It's slightly chewy but in a gummi bear sort of way and makes for marvelous mastication! 4.5/5 The duck that day was just a tad dry and a bit on the tough side, but still very flavourful. 4.25/5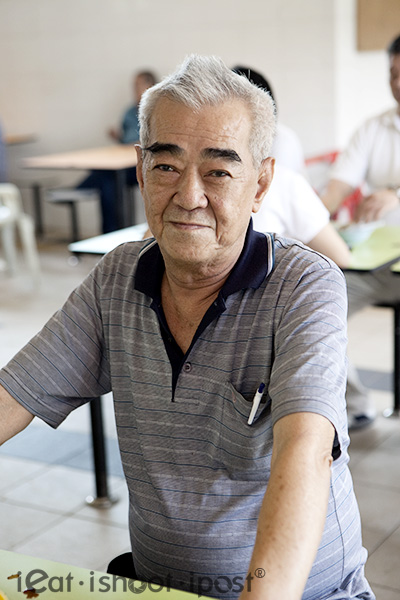 Conclusion
We almost lost this heritage hawker stall! Thankfully, some younger hawkers have taken over the reins from the old master and keeping the tradition alive. The old man still keeps watch over the stall and you can sometimes see him sitting around there with his friends.