With Cactuskit, Wahcow and Sumosumo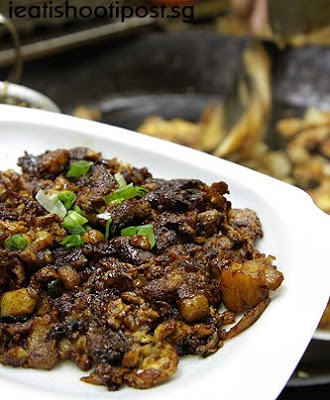 Congratulations to Heng Carrot Cake for making the Michelin Bib Gourmand 2018 Selection list!
Judging from the comments so far, it is quite clear that many of our readers regard Newton Food Centre as a place for tourists which was my perception as well. However, I must say that Newton Food Centre actually turned out to be better than we expected. Both Cactuskit and I haven't been back here for awhile, but we both felt that there was quite an air of expectation about the whole place. I was interested to see just how bad the touting really is, but after trying to get myself touted for awhile, I would say that the touting problem is about the same as the Satay sellers at East Coast Lagoon. This place does indeed have Singapore's greatest concentration of BBQ seafood stalls though, which I guess is so because the hawkers want to cash in on high priced items.

However it would be unfair to say that all the hawkers there are out to make a quick buck from the tourists. In fact, I think the hawkers there know that they still have to cater to the locals in order to survive, especially those that are selling the less touristy items like Seafood BBQ.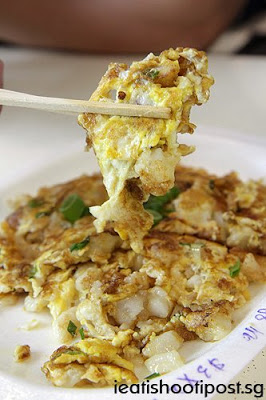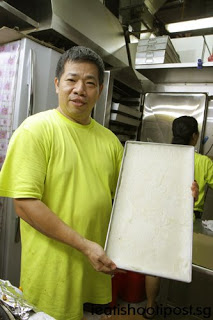 Now, if you are one of those who shun Newton Food Centre then you might just miss out on this Carrot Cake which was surprisingly quite good. They have been there since Newton Food Centre was first built in 1971 and are still steaming their own Carrot Cake because they insist that home made carrot cake still tastes better.
Their efforts are quite evident in the white version. The texture of the carrot cake was just nice. It is softer and more "wobbly" than the commercial version and you can make out the strips of radish in it. It is fried till crispy on the outside but moist and soft on the inside and was very tasty. It definitely is not the best a carrot cake can get, since they avoid the use of lard, but it is certainly one of the best ones I have tasted. The black version is also very good and they managed to fry it till it is nice can caramalized. This might be one of the rare occasions where I find that both the white and black versions are just as good. 4.25/5
Conclusion
Very good homemade Carrot Cake and though it is in Newton, they still sell it at $3 per plate which I think is quite reasonable. It is certainly one stall which I would go to Newton Food Centre for.