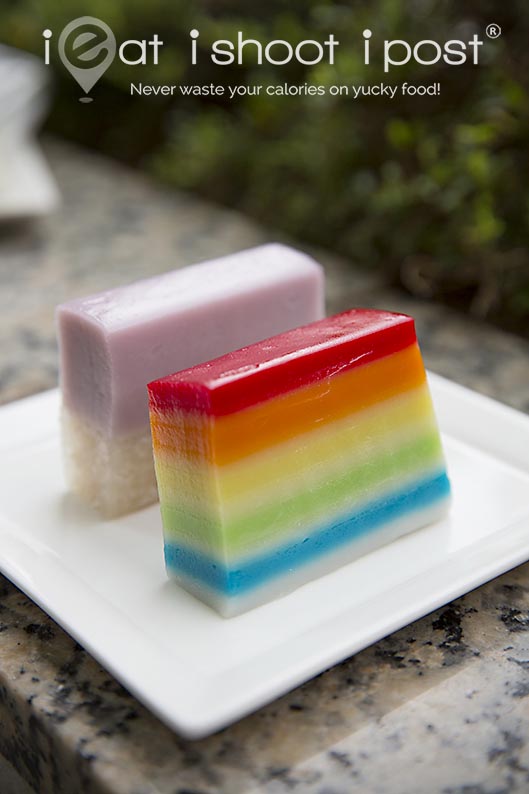 Ever thought about having a cup of kopi with a slice of Nonya Kueh for afternoon tea?  It's a good idea isn't it?  With so many kopi places now going retro and offering old school biscuits and cakes,  it was only a matter of time before someone starts offering traditional Nonya/Malay kuehs as another option to satisfy your need for a sweet delight in between meals.
Actually, it didn't quite happen that way.  The story didn't start with a cup of kopi looking for a sweet accompaniment.  It actually started with a young lady having  to find some way of feeding her family when her husband died in the 50's.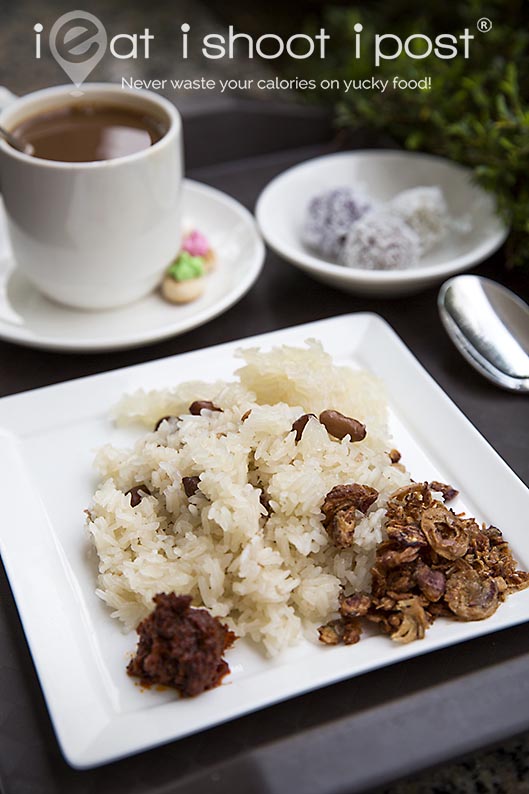 It was over half a century ago that the now 90 year old Mdm Chia Nguk Eng started peddling her glutinous rice in the Tiong Bahru area out of desperation to feed her two boys.  It was simple fare.  Just steamed glutinous rice flavoured with pork lard, peanuts and fried shallots sold from a pushcart along the streets of Tiong Bahru, but it was enough to keep the family going.  Mdm Chia's son, Harry continued to helped her at the stall which was relocated to the old Tiong Bahru market in the 60's.  It remained a no name stall that sold glutinous rice and kueh kueh until 1985 when the 13 year old Alan suggested to his father that they should name the stall "HarriAnns" since dad was Harry and mum was Ann. Little did he know that the time would come that he would eventually inherit the business that bears the name he coined!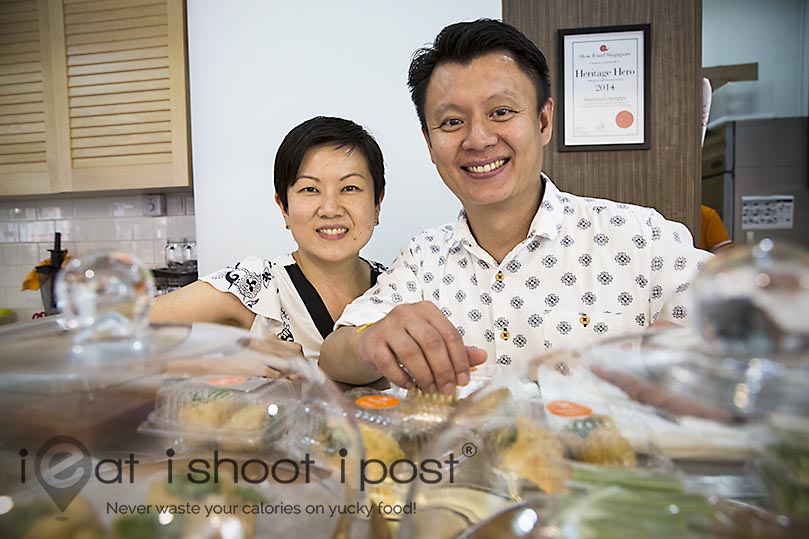 Alan tells me that their vision is to preserve the heritage and artisanal nature of their food.  So, in order to make their ondeh ondeh, they still painstakingly roll the little balls of gula melaka by hand and then encased in a dough made from sweet potatoes.  Even a portion of their coconut milk is still squeezed by hand in order to extract that special fragrance which factory made coconut milk lacks. This special hand squeezed coconut milk is needed to make some of their kuehs and dishes.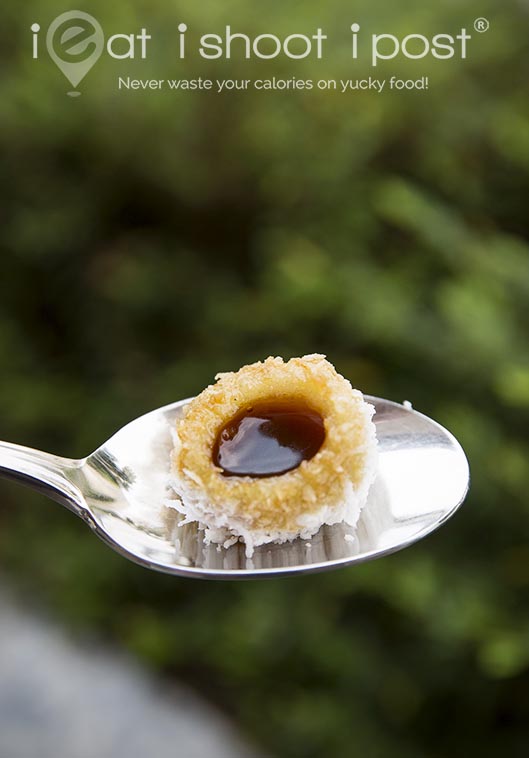 Although they try to stick to the traditional recipes, some had to be modified a little to stay with the times.  Their glutinous rice is no longer made with lard, but vegetable oil instead.  Those of us who miss the famous glutinous rice in Smith St food centre would be happy to know that you can find the same savoury, sweet, Teochew style glutinous rice here at HarriAnns. But you must tell them you want a mix of sweet and savoury rice in order to get that unique combination.  I thought that the savoury version was not as flavourful as those made with dried prawns, lard and dried mushrooms.  But when you combine it with the sweet version, it becomes a whole different dish!  Their glutinous rice set is $4.60 and comes with a cup of kopi and three ondeh ondeh.  4/5
They are quite innovative when it comes to their kuehs.  The rainbow lapis is excellent.  They make it in the colours of the rainbow rather than the tradition colours so it looks really bright and enticing.  The texture is more tender than the usual ones you buy from elsewhere but still resilient enough such that you can peel the slice without breaking it and the hand-squeezed coconut milk really makes a difference to the fragrance and flavour.  4.5/5  Aside from that you can also enjoy other innovative flavours like the lavender (purple) kueh and cendol kueh.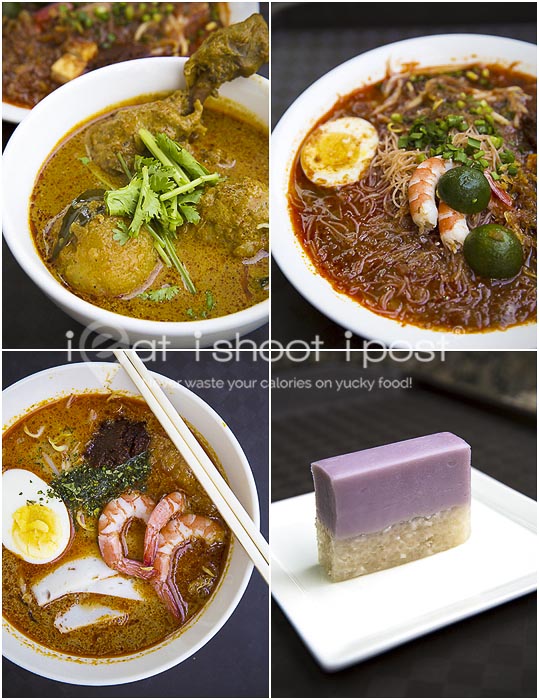 The other signature, must try dish is their ondeh ondeh.  What I like about them is that they really do burst in your mouth.   They employ a secret technique to get all the gula melaka to melt into its liquid form and it stays that way even when it's cooled down.  What I would have liked was the gula melaka to be a little thicker and more flavorful as it does lack that punch when it pops in your mouth.  4.25/5
If you are there for lunch, they have dishes like laksa, mee siam and curry chicken which are all recipes handed down from grandma. They make all the spice pastes themselves so the flavours are quite unique to HarriAnns.  They are good but personally, I don't find them exceptional enough to travel all the way there to eat. I felt their mee siam was a tad too tangy but I was told that they do have fans of their mee siam who would come every week for their fix.  4/5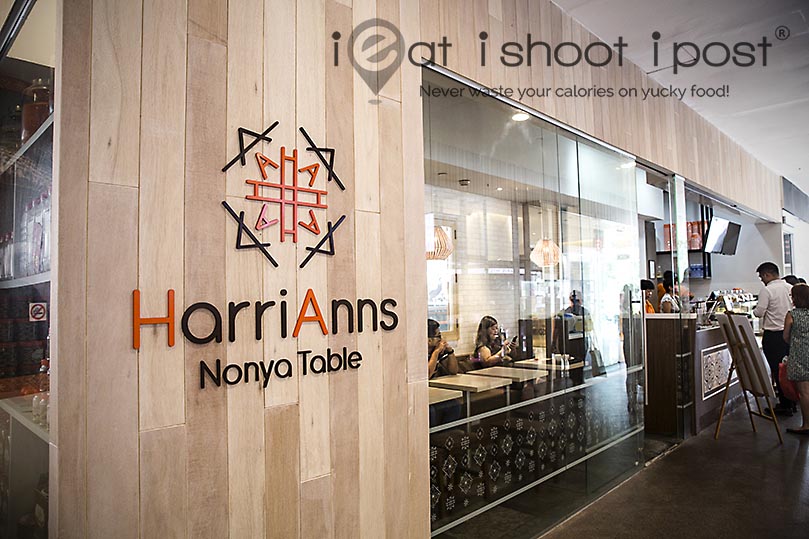 Conclusion
Really good to see new cafes springing up which are serving heritage dishes.  With so many new cafes springing up that is serving generic westernized food, it is really good to know that the food at HarriAnns is traditional and passionately handcrafted.  Next time you are thinking about afternoon tea, do consider a slice of rainbow lapis instead!