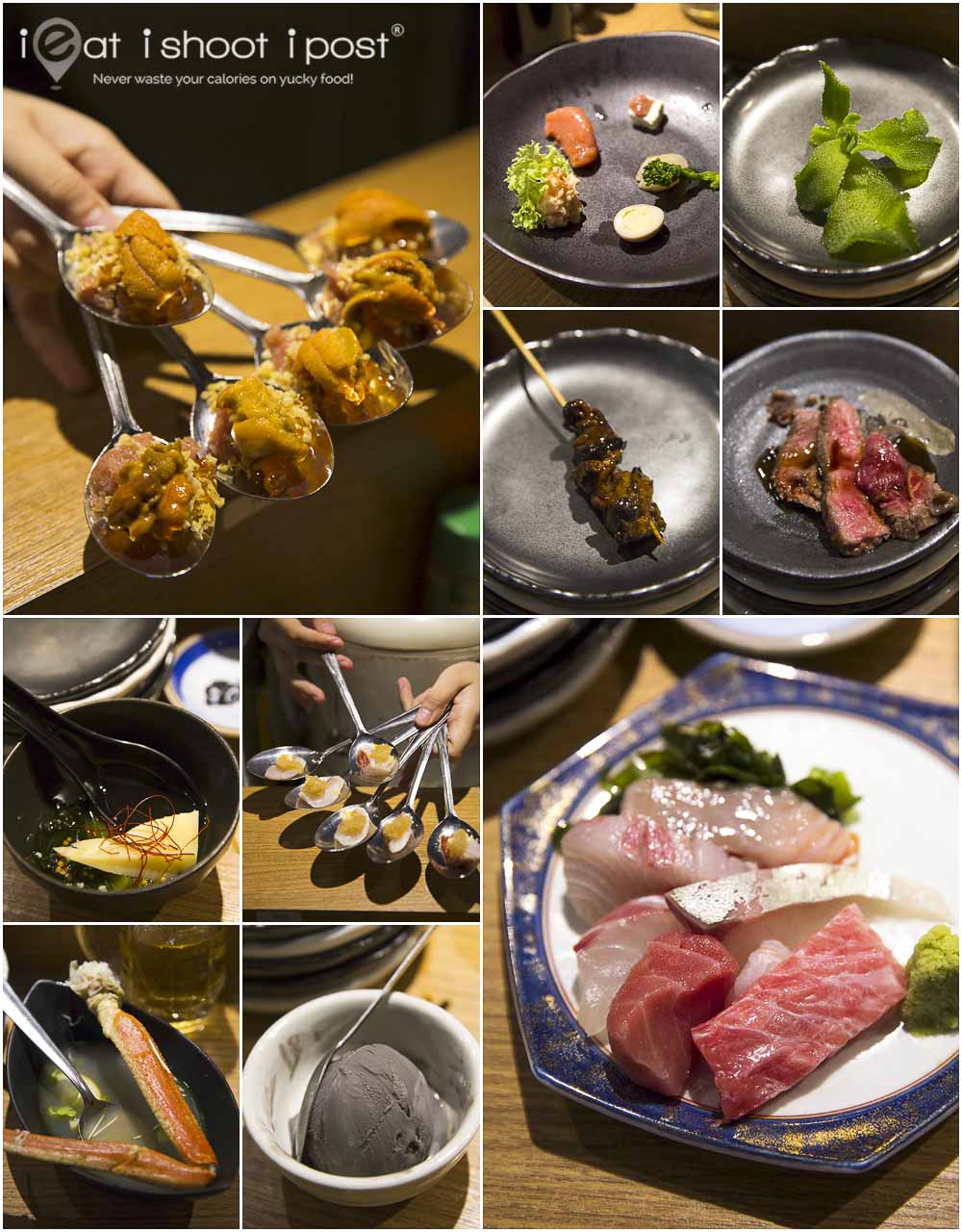 Cheap is relative.  Spending $60 on a meal isn't cheap especially when you can fill your stomach for $3 at a hawker centre.  But add the words, "Japanese" and "Omakase" into the equation and $60 suddenly sounds like pretty good value! Even more so when you add "13 courses" into the same equation.
Hana-hana is the 2nd omakase concept restaurant by Chef Yamashita Teppei who shot to fame when he introduced his $50 omakase a few years ago.  He is certainly one Japanese chef who understands the Singaporean mindset — which is not surprising since he is also married to a Singaporean wife!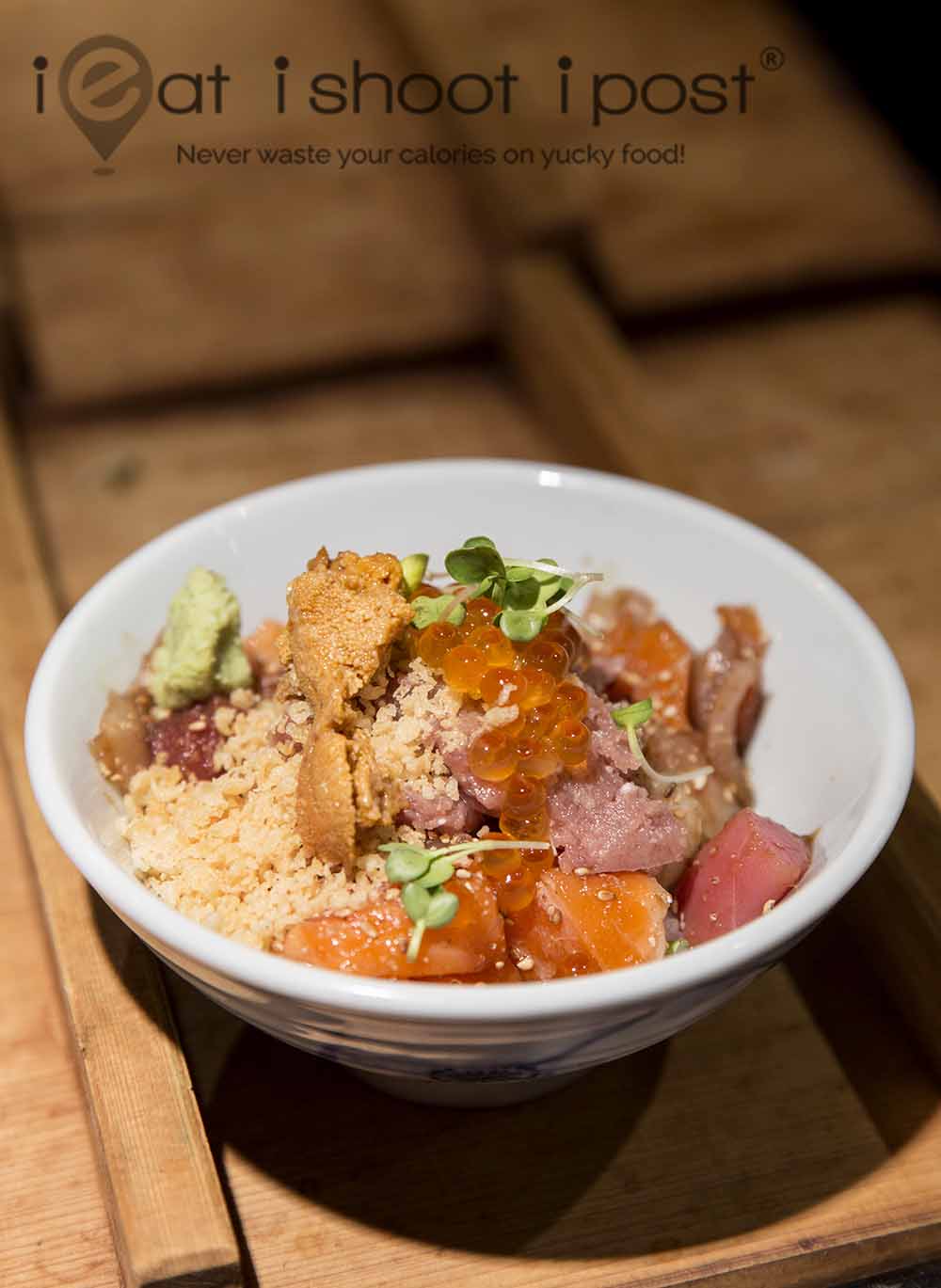 The queues at Teppei are incredibly long, which is why I never got to eat there.  Since its opening, the price of the $50 omakase has slowly crept up to $90 with the introduction of more high end ingredients.  I am told that it is still one of the best value omakase in town. Being ever mindful that we Singaporeans don't want just a good deal, we want the kind of deal that looks like it is impossible for the restaurant to make money, the astute Chef decided to open Hana-hana right next door to Teppei.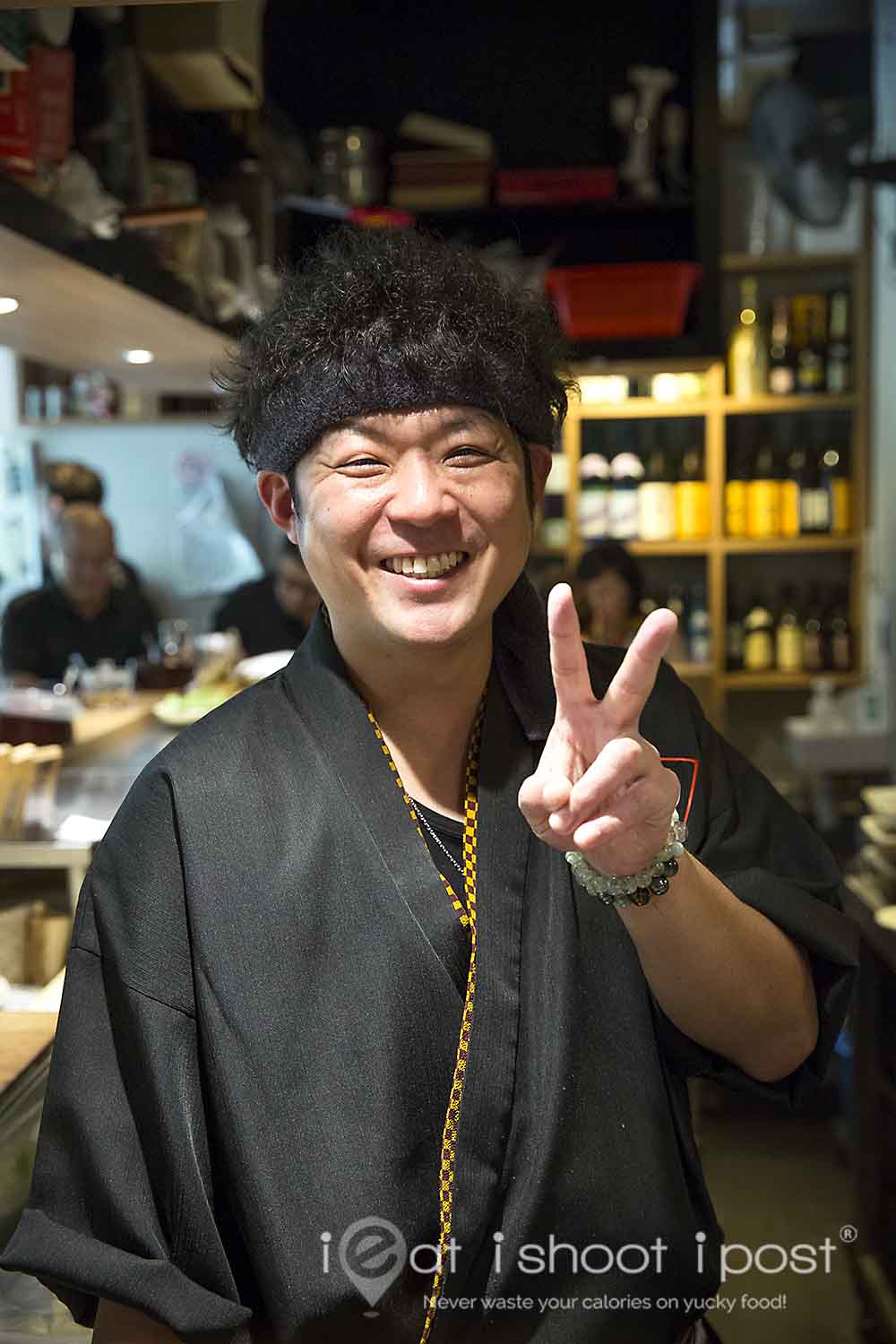 Using the same strategy as Teppei, Hana-hana is now serving omakase sets for $40-$60 for lunch or dinner.
I know what you are thinking:
"Aiyah, sure jia bueh pah (eat not full) one!"
"Don't expect any Japanese ingredients"
"Sashimi sure eat already lao sai (diarrhoea)"
OK, I admit, those were my thoughts too.
My advice: Just go and have a meal there and you will find that those assumptions are totally unwarranted.
For our omakase, we were presented with 13 courses (2 palate cleansers not shown).  We had uni, ikura, grilled kinmedai, grilled unagi intestines, kagoshima wagyu, Japanese bamboo shoots, snowcrab, chirashi and they are all pretty legit.  The sashimi was surprisingly good except for perhaps the frozen otoro which was not defrosted properly.  What was most unexpected was the main dish of bara chirashi that was topped with a generous amount of seafood and a handful of crispy tempura bits!  My only complaint was that by then I was so full, I couldn't finish the whole bowl!
I don't think I need to tell you that the food is no where as refined as those that you find at top end Japanese restaurants, but its authenticity beats most mid ranged Japanese restaurants.  Your money goes into the food, not expensive cutlery.  So, expect your uni to be served with the same kind of spoon that you would use for roti prata.  Just close your eyes, put it in your mouth and you realise that it really doesn't matter.  It also doesn't matter that your waitress wears a black T shirt from her Junior College and doesn't really know much about what she has just handed you. It doesn't matter that the snow crab leg or the uni isn't exactly the best quality or that the soup was a little cold or that the sashimi was a bit warm.  Such trespasses are easily overlooked when you are presented with a plate of grilled Japanese wagyu and you wonder how they managed to give you all these stuff for $60.  Your mind is so occupied with what else they are going to throw at you that you will not stop to make mental notes of each and every imperfection. (I did, of course, because I had to write this post!) 4.25/5
Conclusion
The food at Hana-hana is very good value.  I am not saying you will get top class Japanese food, but for a Japanese omakase meal, this is as cheap and good as it gets and you should leave the place feeling that you will want to go back again.