With liverpool and iwatch_ueat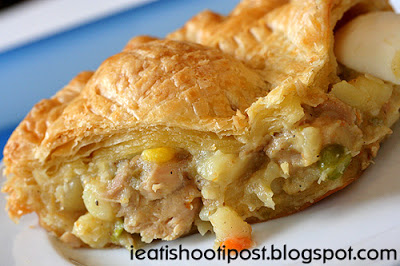 I have heard people talking about Don's pies before, but I never really made the effort to go there. So it was fate that brought me here on my Birthday of all days! It so happened that somehow through some miscommunication, the wonderful lunch planned by my friend iwatch_ueat was cancelled and instead I ended up meeting with liverpool. After our meeting we walked around trying to look for something to eat, but everything was either closed or not exciting. After looking at 20 restaurants and even sitting down in two before getting up to leave again, we ended up at Don's. Yes, I ended up eating the humble pie on my Birthday.
The pies were quite decent but not overwhelming. I found the puff pastry nice and fluffy but not buttery enough. The filling was generous and quite tasty, but I felt that it tasted too Asian. I think they have tried to tweak the pies to the Asian palette a little too much for my own taste. 3.75/5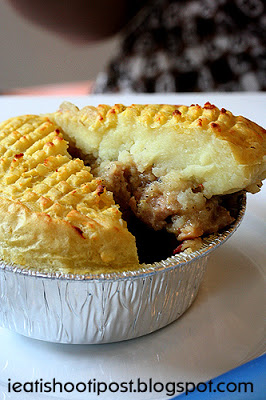 The shepard pie was even more local in taste. The mashed potato was dry and the filling had too much black pepper in it for my liking. I really don't know what it is with our love for everything black pepper. Black pepper crab, black pepper chicken, black pepper fish…….bit too much for me. 3/5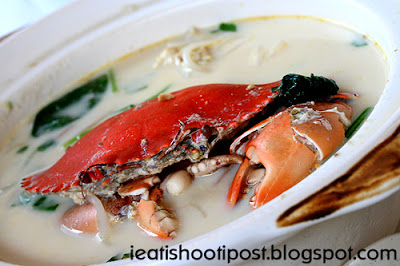 Now if I were an investment manager trying to get people to invest in a Chicken Pie cum Crab Bee Hoon restaurant, I think I would have to look for a new job soon. Who would ever think of such an unlikely combination. It's like having a peanut butter and Bak Kwa sandwich! Don must have had a really good Crab Bee Hoon somewhere and thought that he'd make this dish available at his restaurant.
I have to admit though that the Crab Bee Hoon was not too bad. For $12.50 per claypot, you get to eat something tasty and comfortable for the tummy. The crabs here are small, but pretty solid. The soup grows on you. My advise is to stir up the Hae Bee (Dried Prawns) right at the bottom, cause they give the soup a bit of a gritty, savoury kick. 3.75/5
Conclusion
Not the kind of Birthday lunch I had in mind but the experience was pretty unforgettable!