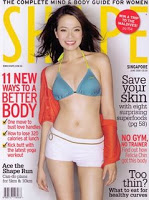 I was interviewed in a magazine with a the picture of a bikini clad girl on the cover!
Ok lah, calm down, it the sort of healthy, sporty bikini type picture and not the sultry, sexy type pic. How to tell the difference? I don't know……well, I do have a few ideas, but I shall leave it for you all to comment yeah?
Anyway the article deals with "all the questions you ever wanted to ask your doctor, but when you get into the consultation room, you suddenly forget everything except that you needed an MC for the day", kind of thing. Questions like: "Why are some Doctors fat" and "Can they can tell when I am "Genging" (faking it)."
The article is over at my medical blog. Here's the link.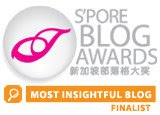 Remember to vote today! Click here