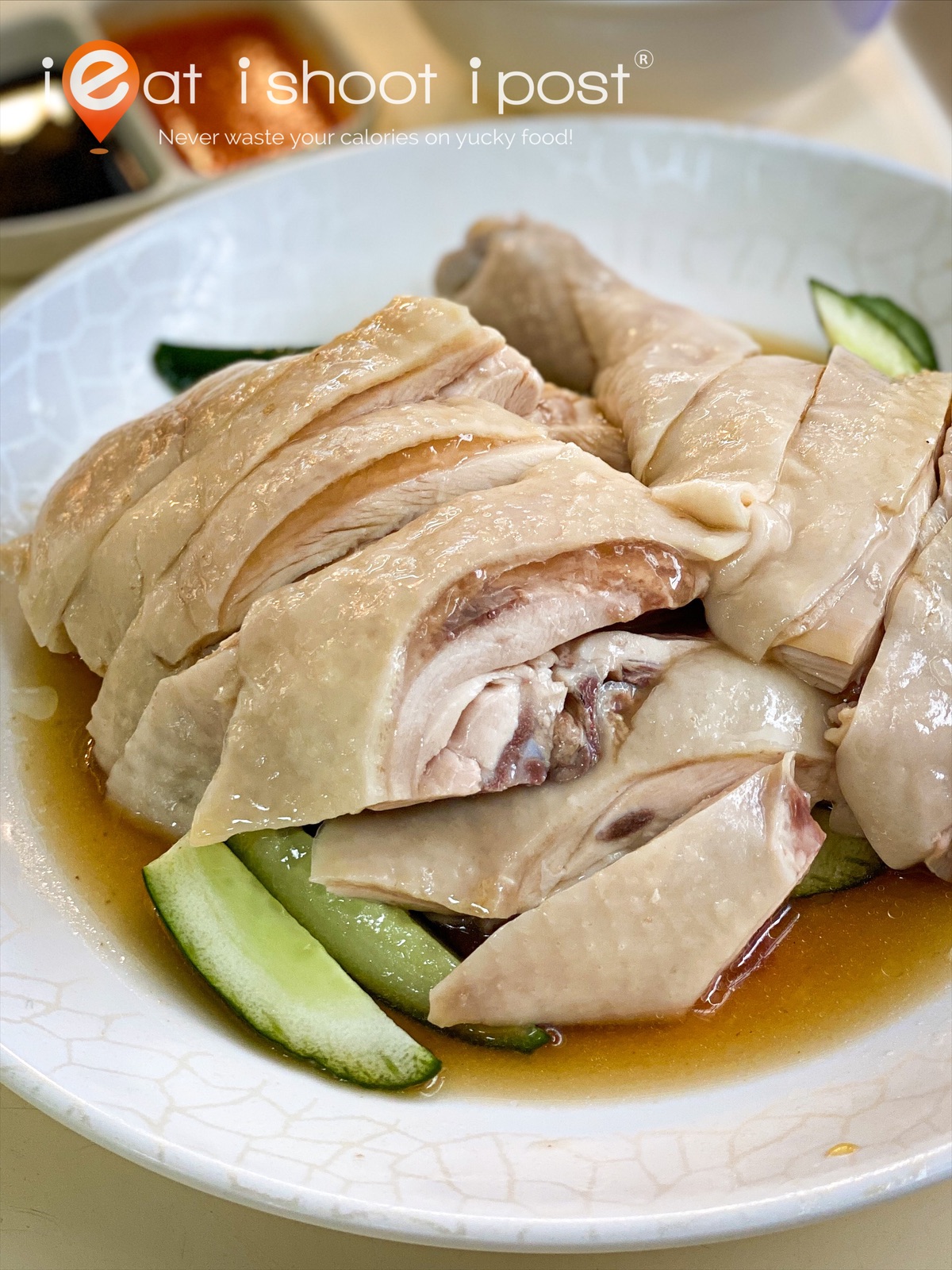 It's really good to see hardworking young hawkers who are passionate about their craft. When I last wrote about Dewei, he was just 25 years old and had just opened Sinn Ji Chicken Rice. I was amazed at how passionate the young man was about his chicken rice. Having picked up some skills from a chicken rice stall, he kept innovating and improving on his craft.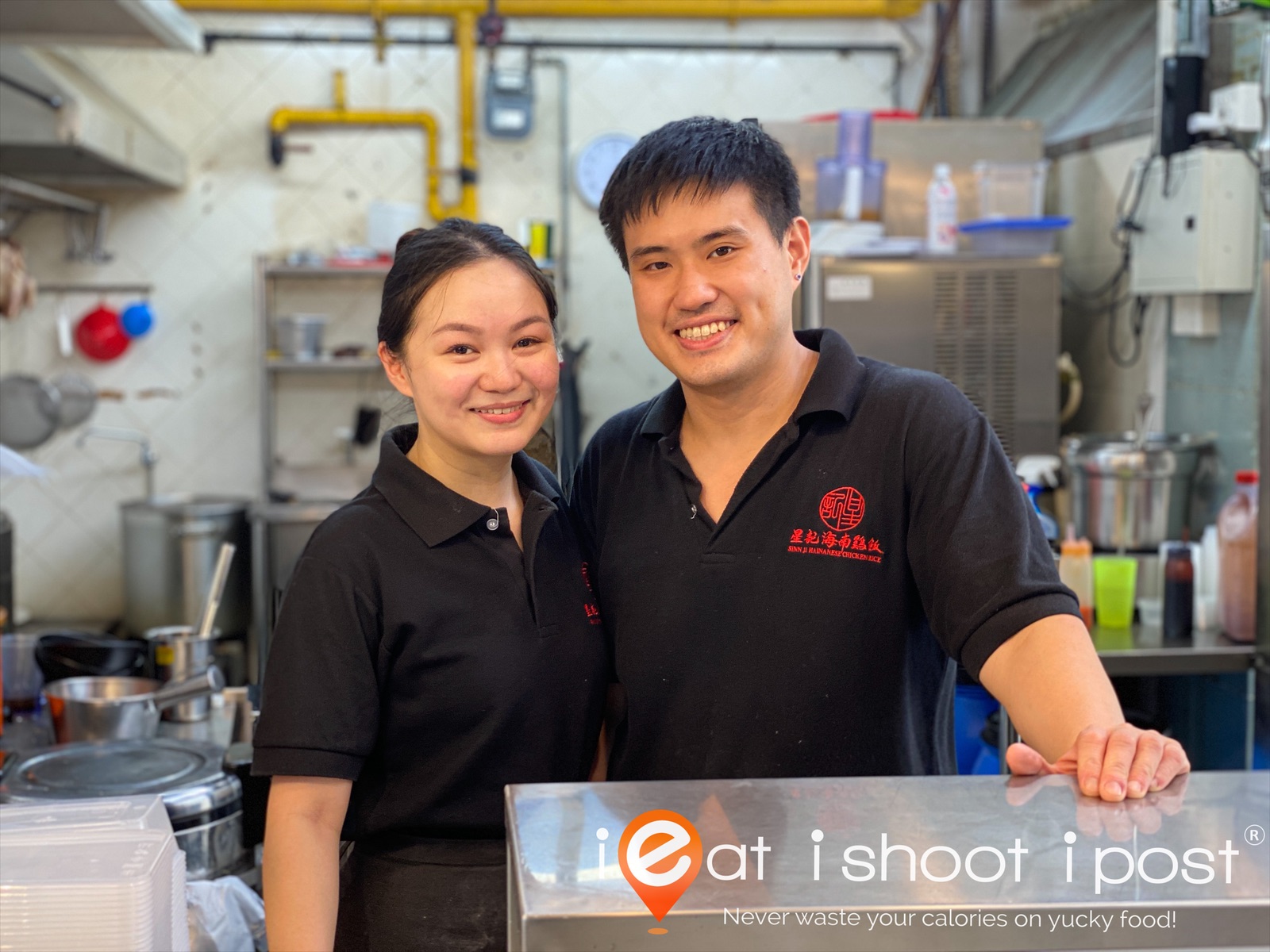 Five years later, he is still at it.  Aside from his main restaurant at Novena, he has gone on to open two hawker stalls in Yishun and now in Pasir Ris in order to make his chicken rice more accessible to heartlanders.
So what makes his chicken rice stand out from the rest?  I'd say that he has really honed his skill at cooking the white poached chicken.  The breast meat is cooked perfectly such that it is tender and juicy.  Not an easy feat as it is often overcooked in many chicken rice places.  He has also worked hard at getting that layer of jelly under the skin of the white chicken.  The secret, which really is not such a big secret, is that he soaks the chicken in an ice bath after poaching.  Although this is common knowledge, what he has done is to invest in an ice machine so that he has lots of ice to effectively cool the chicken!  This extra investment is not something found in every chicken rice stall!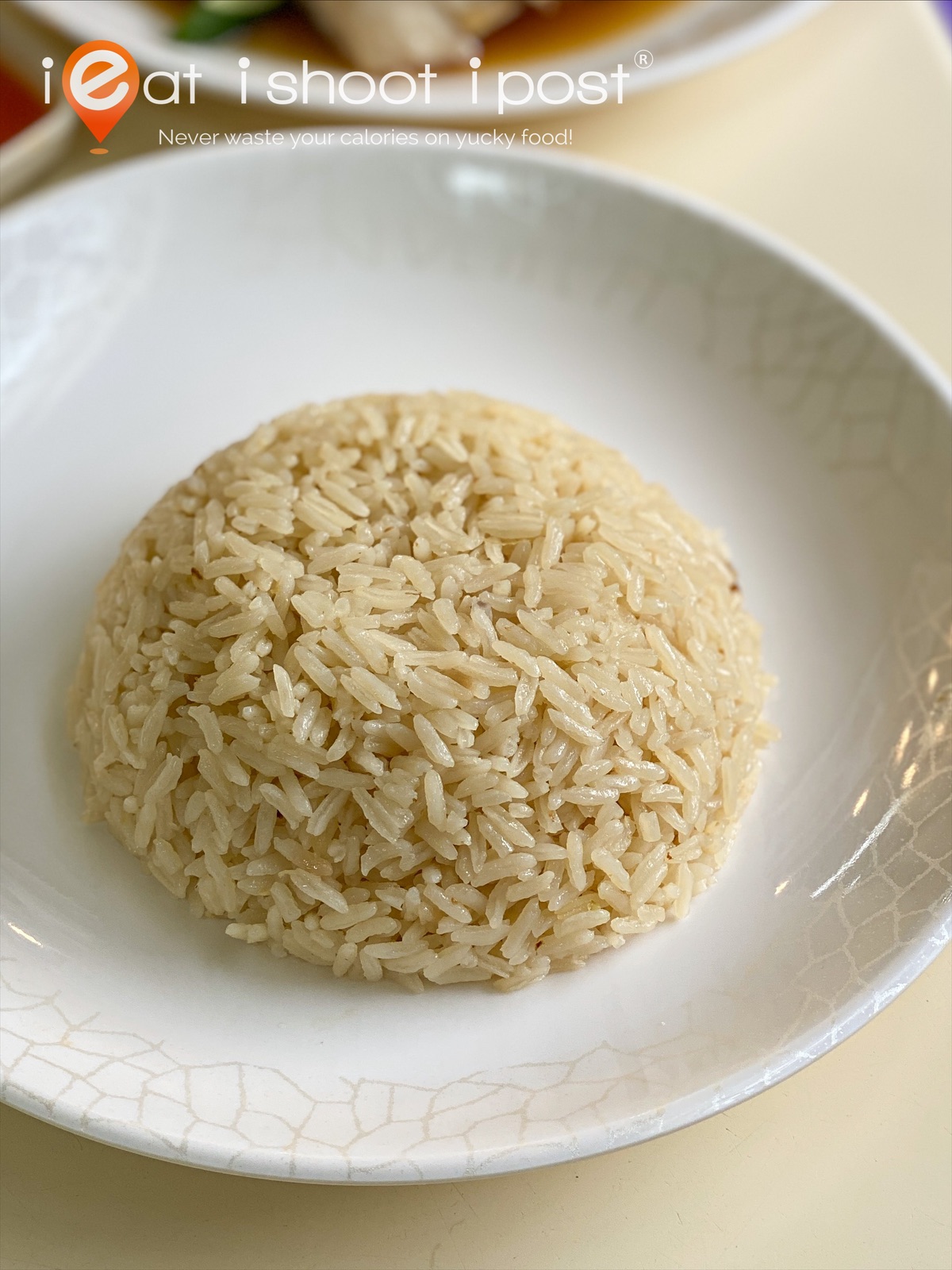 His rice has improved markedly from the last time I wrote about it in 2017.  The rice grains are nice and separate while the flavour is robust.  He cooks a special broth using chicken bones into which the then poaches the chicken and uses the flavourful broth to cook the rice.  Although it is cooked in a rice cooker, it isn't a matter of just putting everything into the rice cooker and leaving it to cook on its own.  During the rice cooking process, he is inspecting and stirs the rice constantly to ensure that every grain of rice is infused with the flavor of the herbs.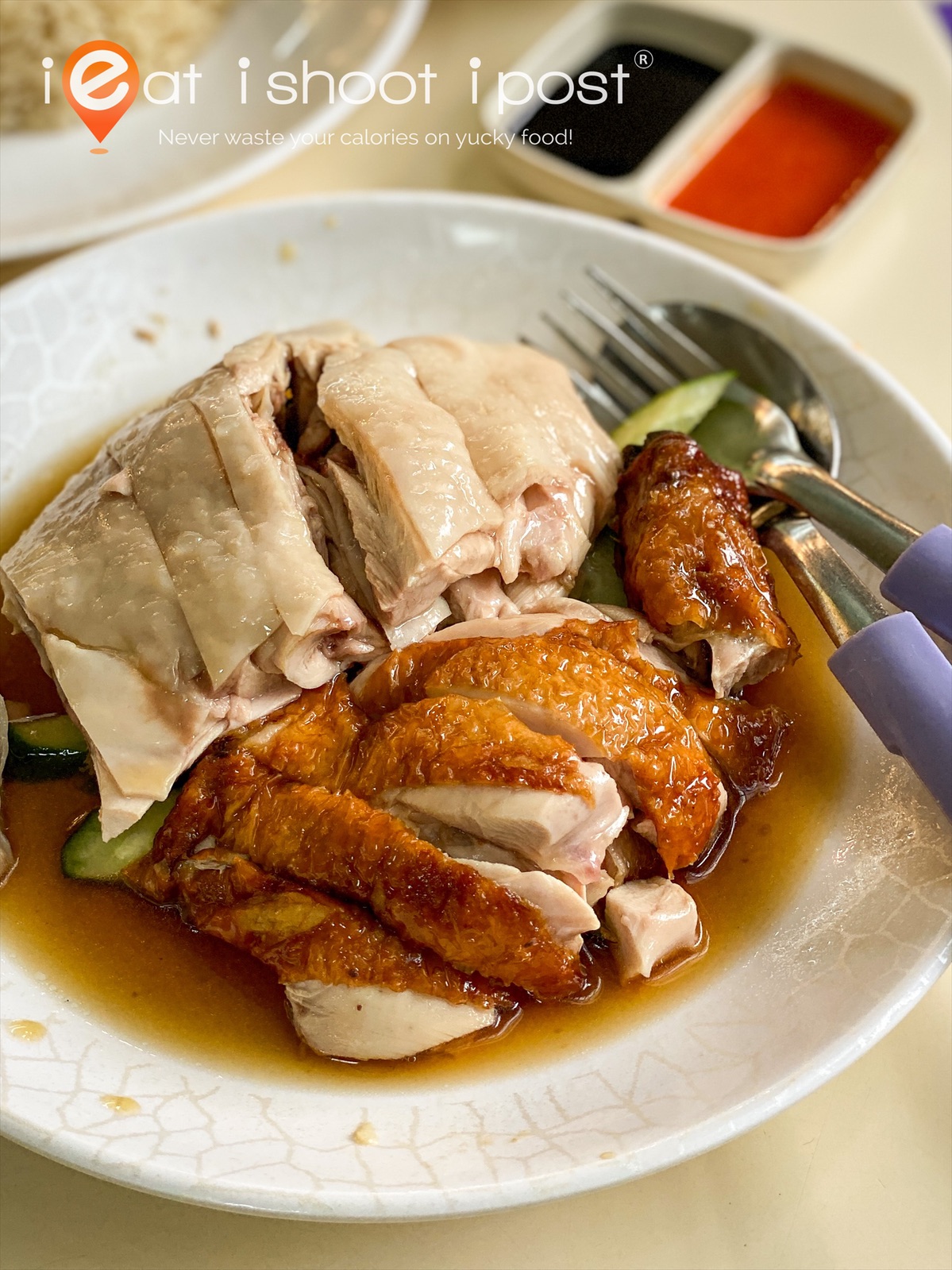 He also does quite a competent roast chicken, but between the two, the white chicken is still the more compelling reason to visit the stall.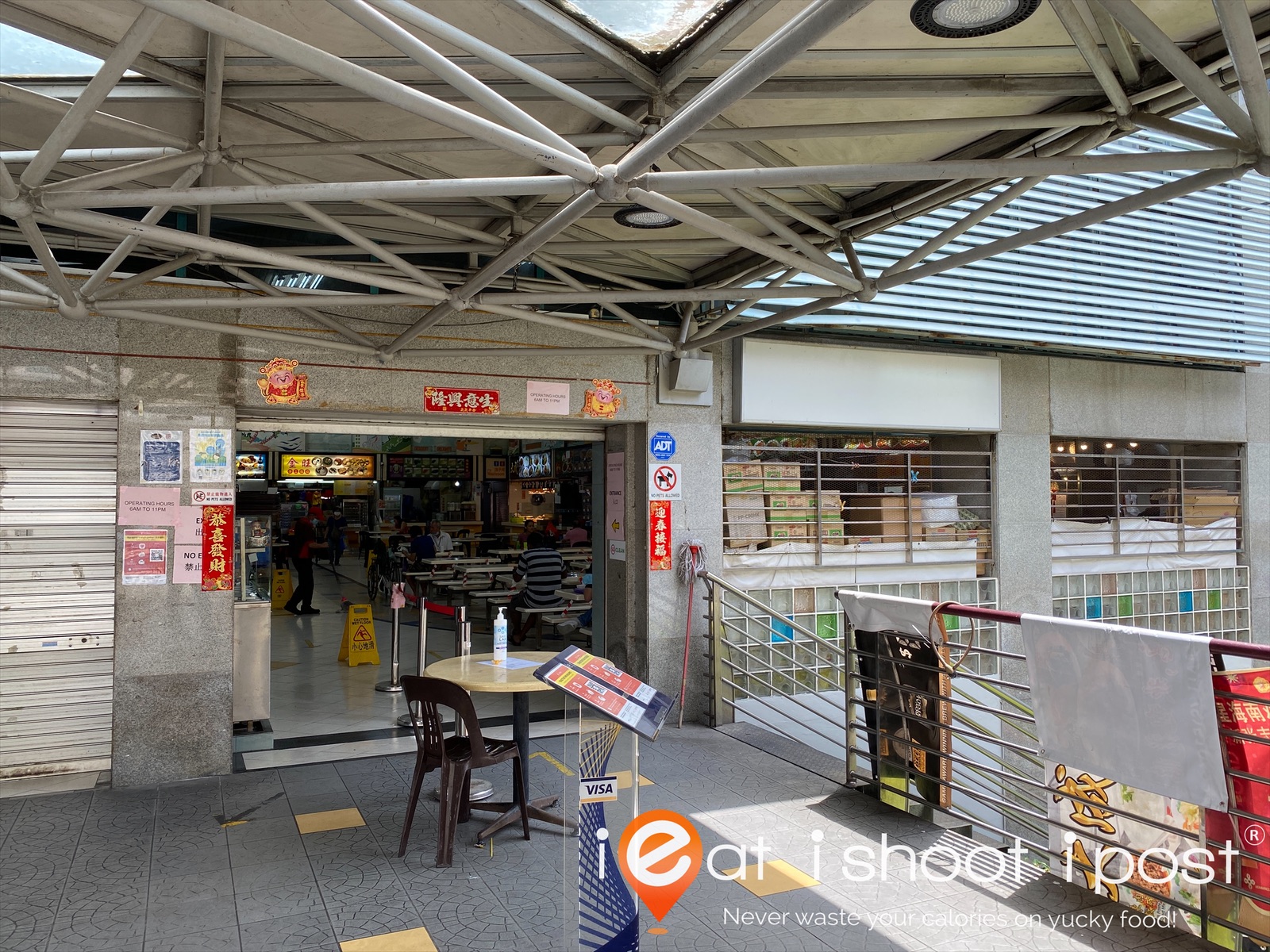 Conclusion
A very good chicken rice run by a passionate next-generation hawker in Pasir Ris!  The white chicken and the rice are very good. The drizzling sauce still lacks the knockout punch but you can be sure that our young hawker is working hard on improving it.  For those of you looking for Halal chicken rice, his stalls at Novena and Yishun are already Halal certified and soon this stall will also be certified.