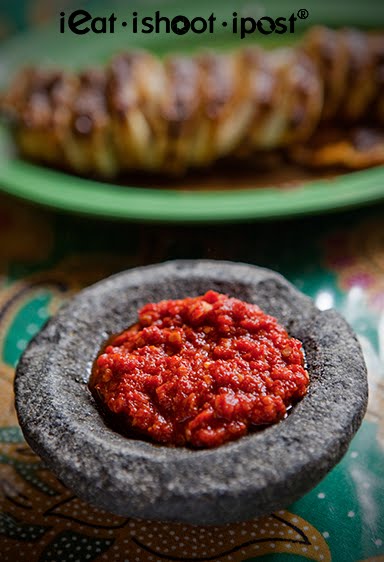 Chilli Belacan
My visit to Cumi Bali has re-ignited my interest in Indonesian cuisine again! Ironically, when I visited Bali last year, the food did not leave that much of an impression on me. Even the world famous Ibu Oka in Ubud did not live up to my expectations. So Indonesian food has been off the radar for awhile.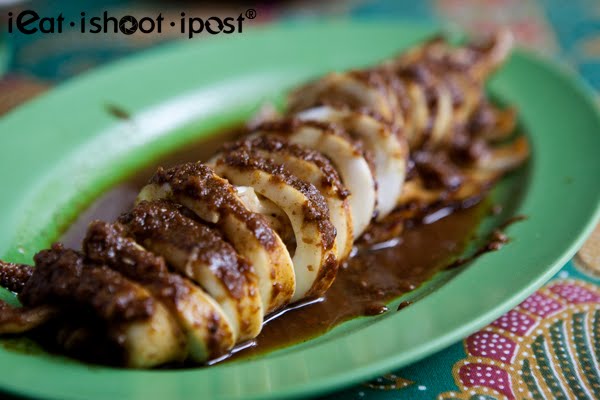 Cumi Bali (Squid) $18-22
Our kaki, Cactuskit has been on his crazy streak yet again. When our friend discovers something really good, he starts planning all these makan sessions and very soon his whole network of colleagues and friends would have tasted his new latest discovery. I was told that Cumi Bali was recommended by the same guy who also recommended Gen Shu which was one of our best finds of 2009. This mysterious guy is good, cos Cumi Bali looks like it is a contender for the "Best Find" title for 2010.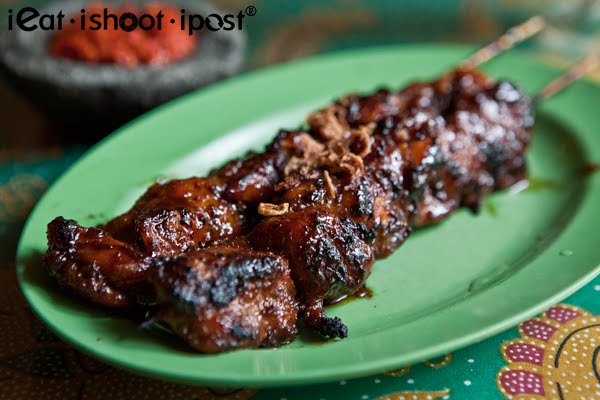 Sate Ayam Madura $4 per stick
Let me just cut the long story short and tell you that the Sate Ayam Madura is one of the best things I have tasted and it is the one dish that has re-ignited my interest in Indonesian food. Maybe it is just because I am partial to the sweet, savoury flavour of the Kichup Manis marinade. But the tender, sweet and smokey pieces of chicken just made me want to visit the restaurant again very very soon! 4.75/5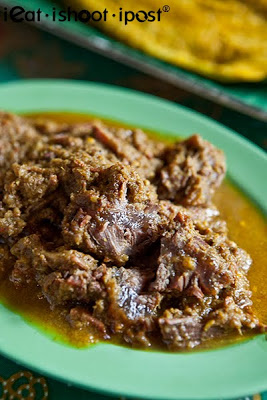 Beef Rendang $12
The Beef Rendang here is not your classic Beef Rendang. It isn't the fiery red and spicy version. Instead, the tender beef is stewed in a gravy which has a wonderful combination of spices which you probably need both hands and a few toes to count. It was very good and Cactuskit gave it a 4.75/5. My score is 4.5/5 as I felt it could have just that bit more ooomph.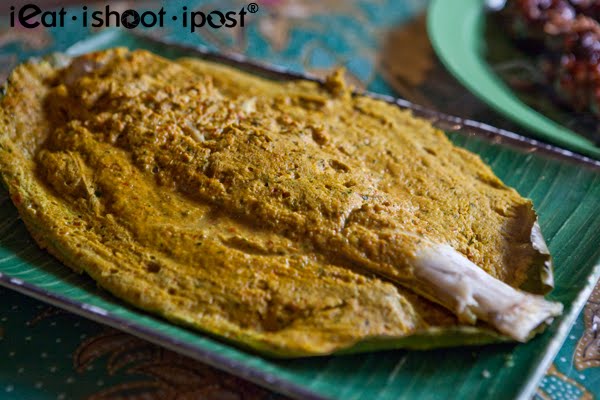 Ikan Bakar $22 (ikan ayam)
The Ikan Bakar looked very promising but it was the one dish which I felt could have been much better. This is basically a whole fish that is barbequed in an Otah paste. The paste tasted too raw and grassy to me. It think it would have been better if it were grilled a bit more so that the banana leaves were charred and the oils have separated from the paste. The fish is very nice and has a nice smooth texture. I don't know the english name but they call it Ikan Ayam because the meat tastes like chicken. 3.75/5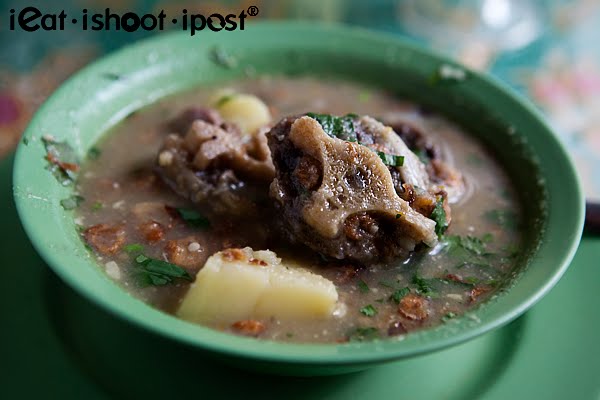 Sup Bantut (Oxtail Soup) – $12
The Sup Buntut is very nicely flavoured although the oxtail could have been cooked a bit longer so that the meat comes off the bone easily. Somehow I feel this dish should be more kilat. But it could have been that they did not have enough time to cook the soup properly because we only ordered it when we have already finished the meal. 4/5
Conclusion
Cumi Bali has been around for 21 years and were previously at Duxton Road where it occupied a hole in the wall before moving to the Tangjong Pagar area last year. The chef owner, Fiona is another of these passionate chefs who cooks for the love of food and I am sure you will appreciate her craft. Definitely worth visiting if you are looking for your next curry meal!
Special for ieatishootipost readers
10% discount till 12 Feb 2010. (Min spend $40). Look for the chef owner Sister Fiona (ex-SGH nurse from the days they used to wear those nurses hats) and just say hi to her for me.