26 May 2022:  Coconut Club reopens on 28 May 2022 at new address!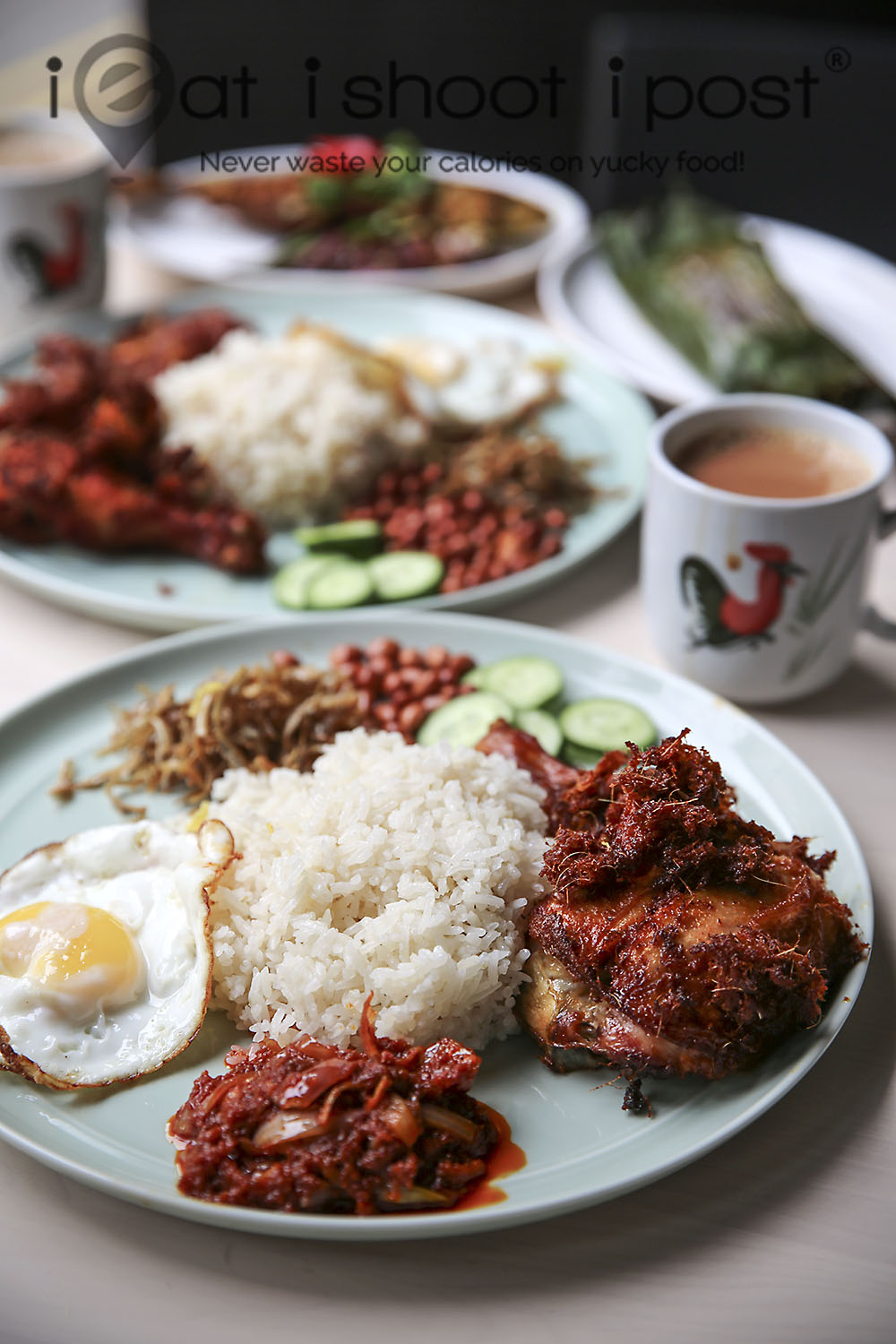 Congratulations to Coconut Club for making the Michelin Bib Gourmand 2018 selection list!
You would be forgiven if you thought that The Coconut Club was some sort of beach bar serving piña coladas, but nooooo…, the reason it's called "The Coconut Club" is far more prosaic.  They called it "The Coconut Club" simply because the owners were nuts over coconuts!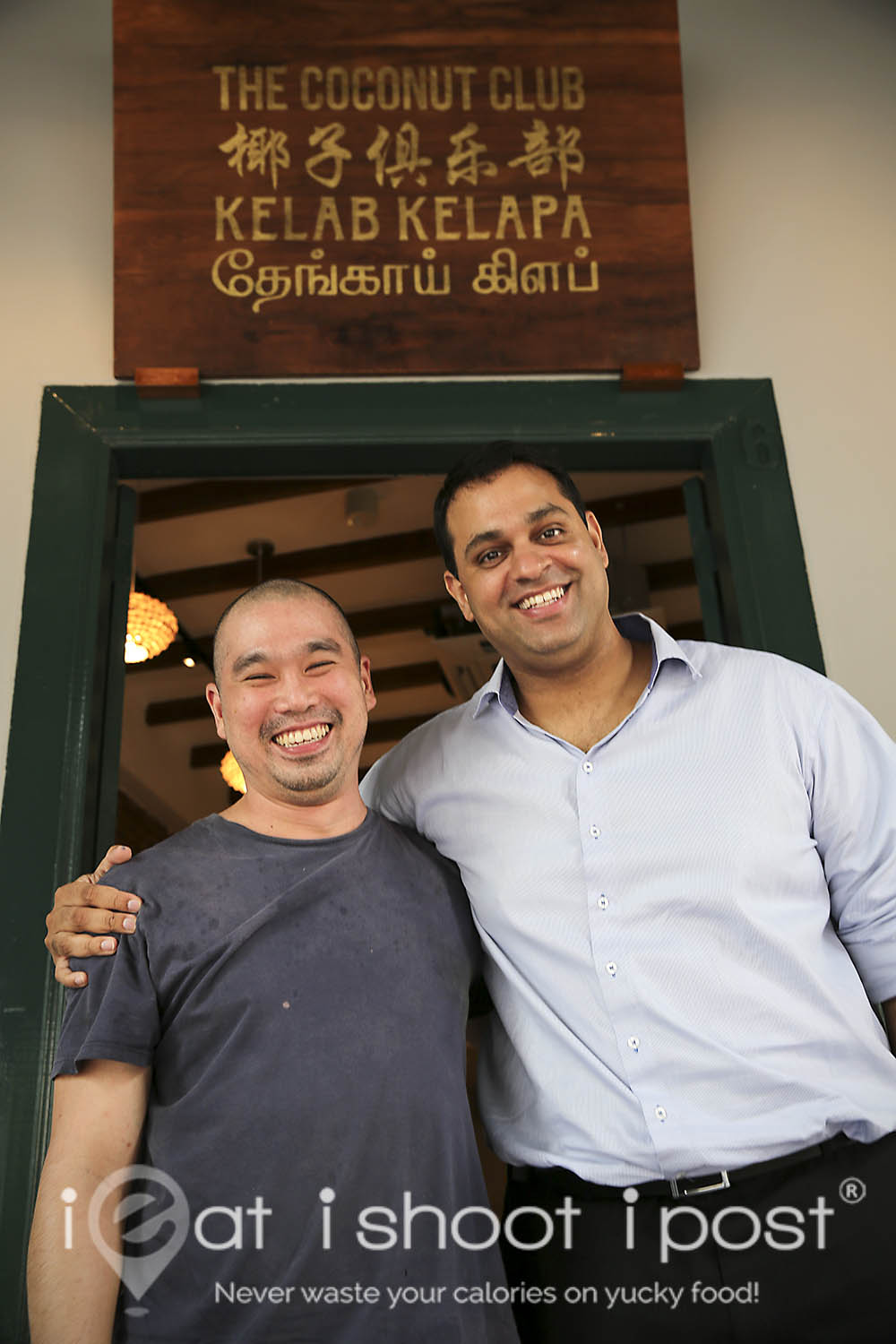 With more stubble on his chin then his scalp, Chef Eng Su, with his maniacal smile, exudes the kind of aura reminiscent of Momofuku's David Chang.  Watching him work in the kitchen brought back memories of those mad scientists frantically concocting evil schemes to take over the world! Muahhahahahah!
Well, Eng Su might not be planning to take over the world just yet, but he does have a dream of making the perfect plate of nasi lemak to take over the Singapore nasi lemak scene.  First Singapore, next Malaysia and then…. the world!   Muahahahahah!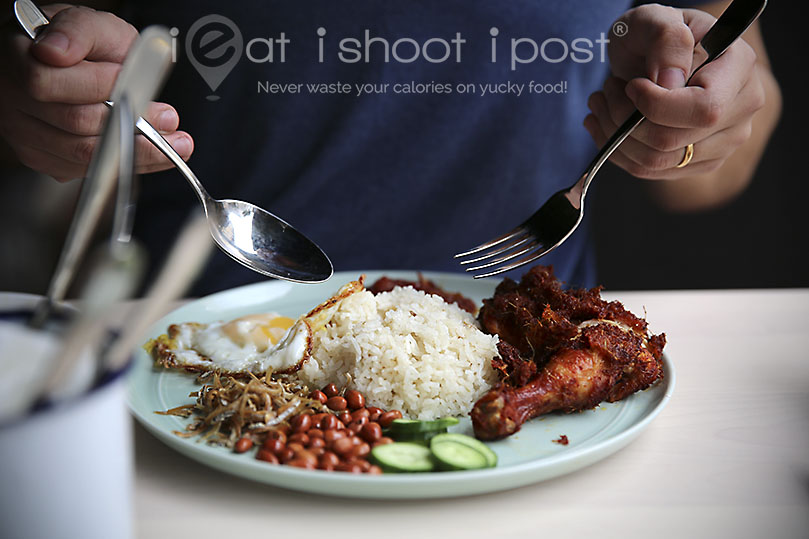 Ok, let's get serious.
Nasi lemak is, in essence, a very simple dish of rice cooked in coconut milk and served with sambal chilli, ikan bilis, peanuts and perhaps an egg and fried fish.  If I were to ask you what is the most important ingredient in this dish, what would you say?
If you said coconut milk, I might give you 8/10.  If you said sambal, you might score 7/10, rice maybe 6/10. The perfect score is awarded to the one who said "all of the above", of course.
Sure, all the ingredients are important, but the one ingredient which I feel is vital to the whole dish is also the one that is the least appreciated — the coconut.
When I was a kid, I remember running down to the neighbourhood grocery shop to buy coconut when mum is cooking curry.  The coconut is always kept in a pail and when you ordered it, they would use a knife to break it open and pass it through the shredder.  I am sure the purists would tell you that even that is already taking a short cut as the best way is to shred it by hand!  Nowadays, coconut milk has become such a commodity that most people just use whatever you can find on your supermarket shelf that is on sale that day!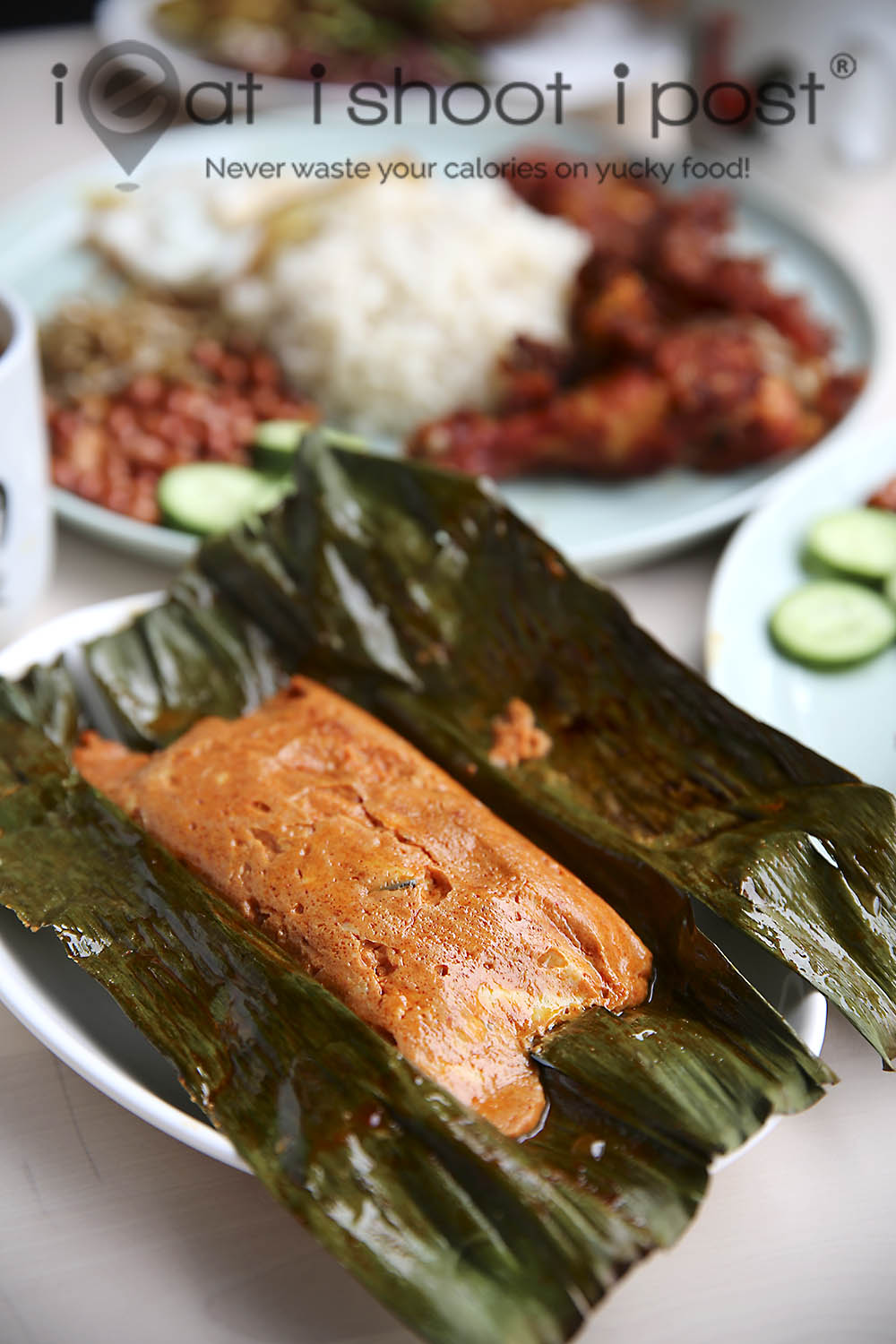 This bothered Eng Su a lot as he started on his pilgrimage to find nasi lemak's Holy Grail.  That pilgrimage brought him to various coconut plantations in Malaysia in order to find the perfect coconut to power his rice and other dishes.  He eventually found the perfect match in a plantation in Perak which grows a special hybrid known as "mawa" which is a cross between a Malaysian dwarf and a West African cultivar.  The next hurdle was to work out the logistics to bring this coconut from Perak to Singapore! To cut a long story short, (Here is the long story in case you are interested) Eng Su is probably the only person in Singapore who uses Single Origin Coconut Milk for his dishes!
So the real question is, does it make a difference to the Nasi Lemak?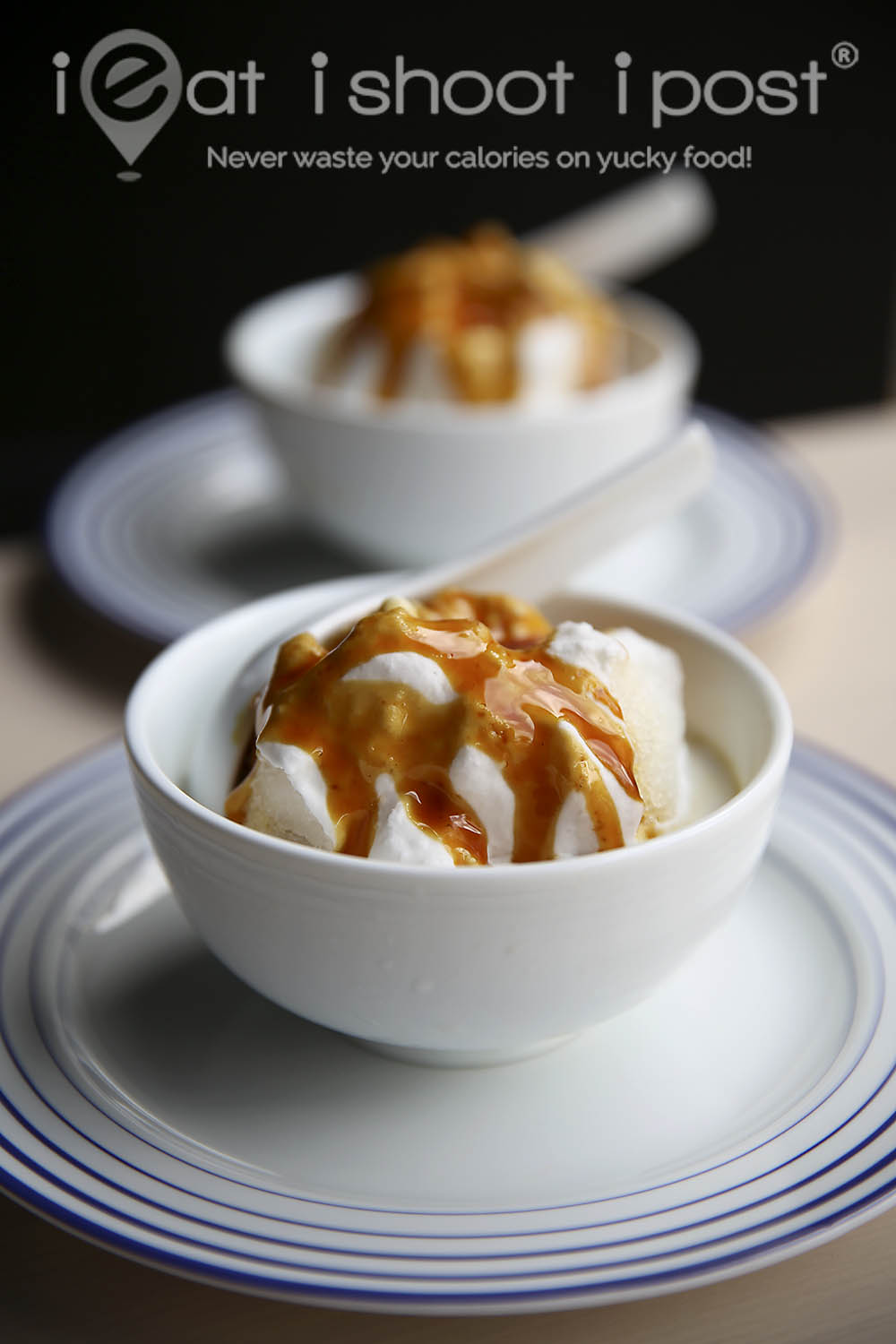 Well the rice is very fragrant and the texture is very good but if I were to be brutally honest, I really couldn't tell the difference between it and some of the other famous nasi lemak stalls in Singapore.  However, I do know for a fact that some of the other famous stalls actually use UHT pack coconut milk which may contain flavour enhancers and the other stalls which use freshly squeezed coconut milk often don't smell and taste as rich!  So, I would say that for a all natural product with no msg or flavour enhancers, the rice is very good.  The chilli is also good but probably not quite my style as I like my chilli to be a little sweeter.  The fried chicken is quite special and the seasoning has got enough kick.   4.25/5
If you really want to taste the quality of the coconut milk, you must try the cendol.  This is where all the effort of procuring the single origin coconut really pays off.  The home made cendol (the green vermiform stuff) is made with pure pandan juice which is painstakingly crushed and squeezed but it really was the coconut milk that was the star.  Some might complain of the lack of red beans but purists will argue that real cendol shouldn't even have red beans! It's $3.80 a bowl but you are tasting real artisanal coconut milk!  4.5/5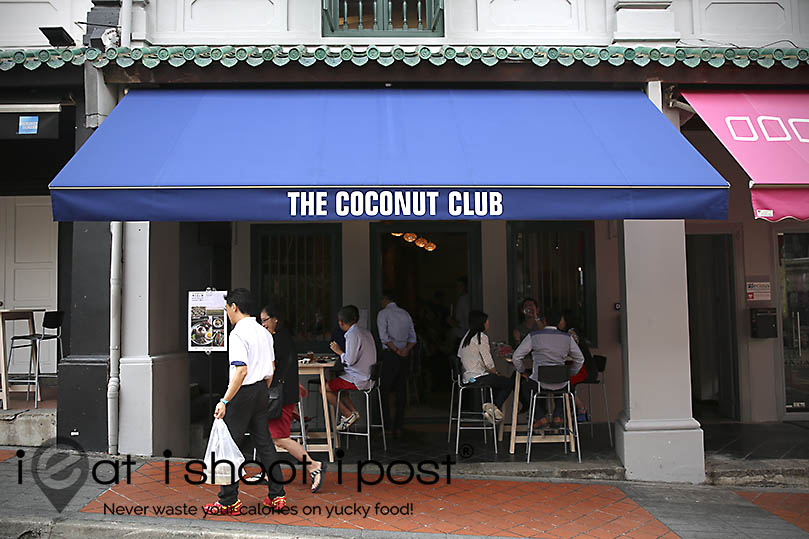 Conclusion
I guess the question on everybody's mind is whether this nasi lemak is worth $12.80.  This again is due to our own culinary prejudice. Somehow we feel that Nasi Lemak should just cost $2.50 while at the same time we are willing to pay $12 for a plate of Japanese curry rice.  People also like to compare this with a plate of nasi lemak which is served at the hawker centre which really isn't a fair comparison.
So, is it worth $12.80?  In my opinion, yes, the price can be justified by its location and quality.  However, if the question is whether this is the best that Nasi Lemak can be, then even Eng Su admits that it is still a work in progress.  But with the amount of energy and passion that he is putting into it, I think it shouldn't be too long before The Coconut Club becomes THE PLACE to go for nasi lemak.