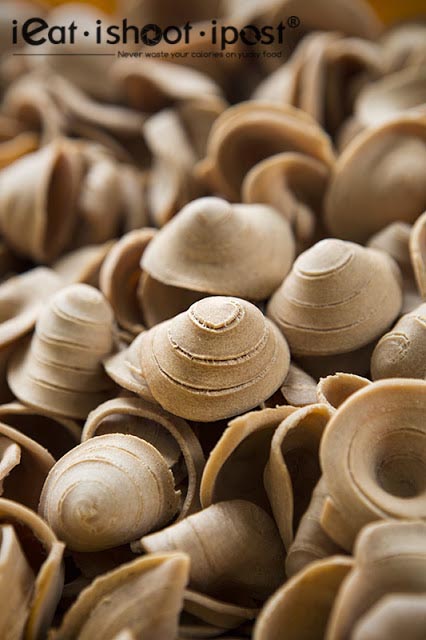 When was the last time you ate Pig Ear's Biscuit? For me it must have been perhaps a year ago. But if I asked you what was the last time you actually went out and bought a pack of Pig Ear's Biscuit to eat then I am sure that many of you might be staring at the computer screen blankly trying to recall.
I am not sure about you, but I can safely say that I have NEVER EVER gone out to buy a packet of this biscuit to eat. It is always something that I eat when visiting someone or if someone gave me a packet as a gift. It just wasn't one of those things that I go hunting for. At least, not until now.
Now it is different. Now I actually found a place that makes it fresh and you can buy a packet of these biscuits after it has just come out of the fryer. If you have never spared a thought about these biscuits before, then this is going to change your mind.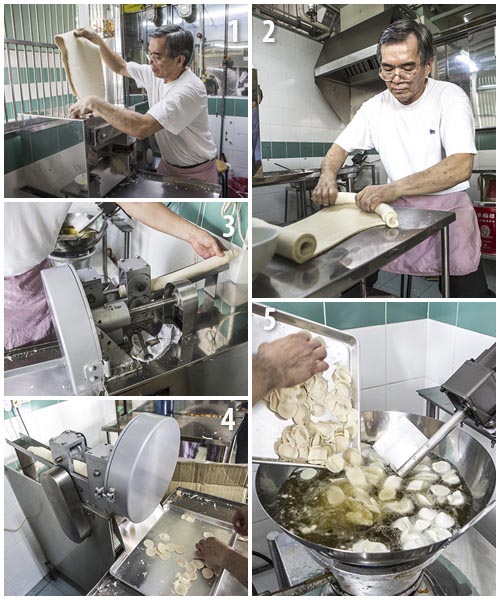 It was my makan kaki, OMark who alerted me to this stall in Smith Street Food Centre which is now occupying the stall where Hai Seng Ah Boh Ling used to be. Mr Tan Nor Chai has been making these biscuits since he was 15 years of age and used to operate a factory producing cuttlefish before they decided to downscale and move their operations to the stall beside Hai Seng. When the hawker legend passed on, they took over his stall and Mr Tan decided to start making Pig Ear Biscuits again after a 15 year hiatus.
The biscuit is made out of plain flour but what gives it that unique savoury flavour is fishsauce and natural fermentaion. The big difference between the handmade version and the stuff that you can buy off the supermarket shelves is the fact that they are cut thinner and this makes a big difference to the texture and crunch of the biscuit. I bought a packet to bring home and Rockett Girl finished it all! That really sums it up. 4.5/5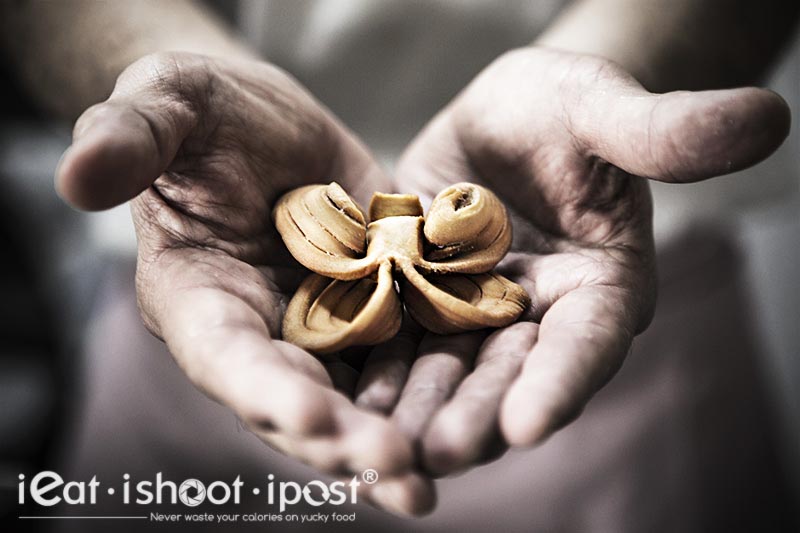 Mr Tan explained to me that Pig (some say Cow) Ears Biscuits evolved from the Butterfly Biscuits which are more difficult to make. To make Butterfly biscuits, the rolled up dough is given three incomplete cuts followed by a complete cut so that the four slices can be opened up into the shape of a butterfly. However, this can only be done by hand and so when machine cutters arrived on the scene they stopped making Butterfly Biscuits and each single slice became the Pig Ear Biscuit.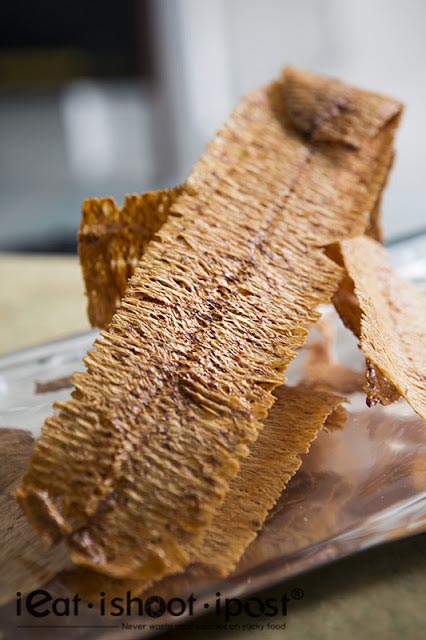 Aside from the freshly made Pig Ear Biscuit, this stall also bakes its Cuttlefish daily and you can buy them fresh. Again, freshness really plays a big part to the taste of this snack. I have been always buying these whenever I visit Malaysia or Thailand but you never know how long they have been sitting on the shelves. When you get them fresh, they are shatteringly crisp and is easily the best and most addictive cuttlefish I have tasted. 4.5/5
Conclusion
This is the first time I have ever thought about going back to a stall to buy Pig Ear Biscuits and Cuttlefish. If you have never craved Pig Ear Biscuits before, a trip to this place will change your mind. Just one piece of advise, buy two packets at least. One is not enough.