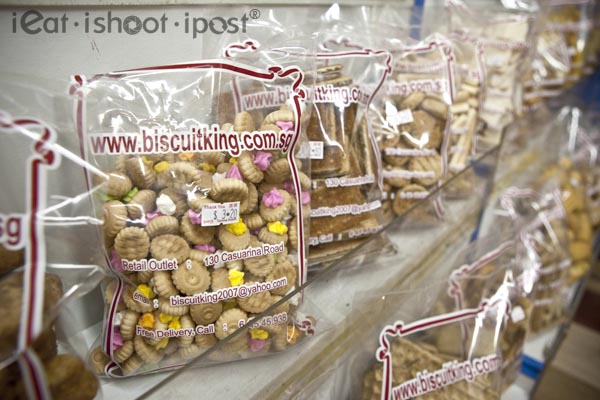 If you are feeling a little down, then a visit to biscuitking might just be what you need to lift your spirits.
There was a time on our sunny little island when KFC was only existent in Malaysia and a visit to MacDonald's was an occasional treat for doing well in the exams. It was during this "dark age" that I spent my formative years swinging on banyan trees and playing football in tadpole infested ankle high water in the school field. In those days, recess time meant a trip to the tuckshop for 30 cents of Char Kway Teow, followed by a 10 cent glass of sweeten drink and then over to the tit bit stall to buy some Haw Flakes, Satay Fish or Kachang Puteh wrapped in newspaper for between five to ten cents.
Yes, there was a time when biscuits didn't mean Arnotts, Famous Amos or Marks and Spencers. No, biscuits used to come in big tin cans where you used to cup your hands together so that you can carry as much as your ten cents can buy. Those were the days when you had those little biscuits with the colourful squirt of icing sugar on top. You'd probably recognize them when you see them but did you know what they were called? Probably not.
<br />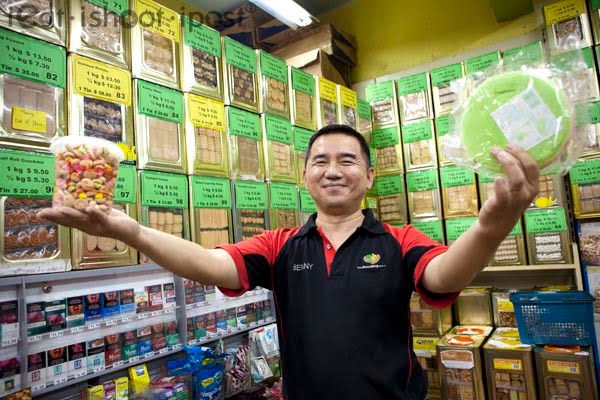 Well, as I said, a visit to biscuitking might just be the best remedy when you are feeling down. Why? Because just for that moment, you might possibly get transported back to a time when all you had to worry about was getting smacked on the hand for forgetting to pass up your homework and politics meant not being picked to clean the blackboard.
Thankfully, there is this guy named Benny who never wanted to grow out of his childhood memories and so he and his wife set up a shop that sold all the biscuits and sweets they used to buy in the good old days. Thanks to them, you can easily re-live your childhood and buy all the biscuits that you never had the money to when you were younger.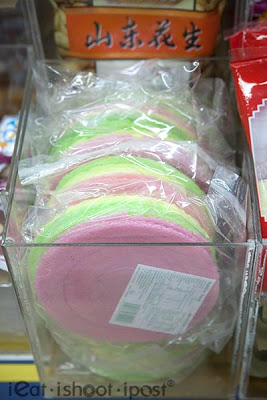 Remember these? I think they are slightly smaller now then they were before!
Conclusion
Mom never gave you enough pocket money to buy all the goodies? Here's your chance to re-live your childhood and go crazy on these nostalgic snacks.
Oh and BTW, the little colourful biscuits shown in the first photo are known as Ais Gems. I know that knowing that probably doesn't make a difference to your life right now, but it might just come in handy one day if you were answering the final $1m question in a televised trivia contest somewhere.